Fall is Olive Season in Provence
Olives from Provence
In the Alpilles, near the Vallée des Baux, there is nothing that signals that autumn has arrived more than the olive harvest. The exact timing of the récolte depends on Mother Nature's impact on the fruit's maturity. Like every crop, farmers hope to get the timing right to maximize flavour and quality. Commercial operations harvest the olives in cycles. A small percentage of the olives are picked green and cracked to make olives cassées. Others are left on the trees much longer to darken for the heavier flavoured oils.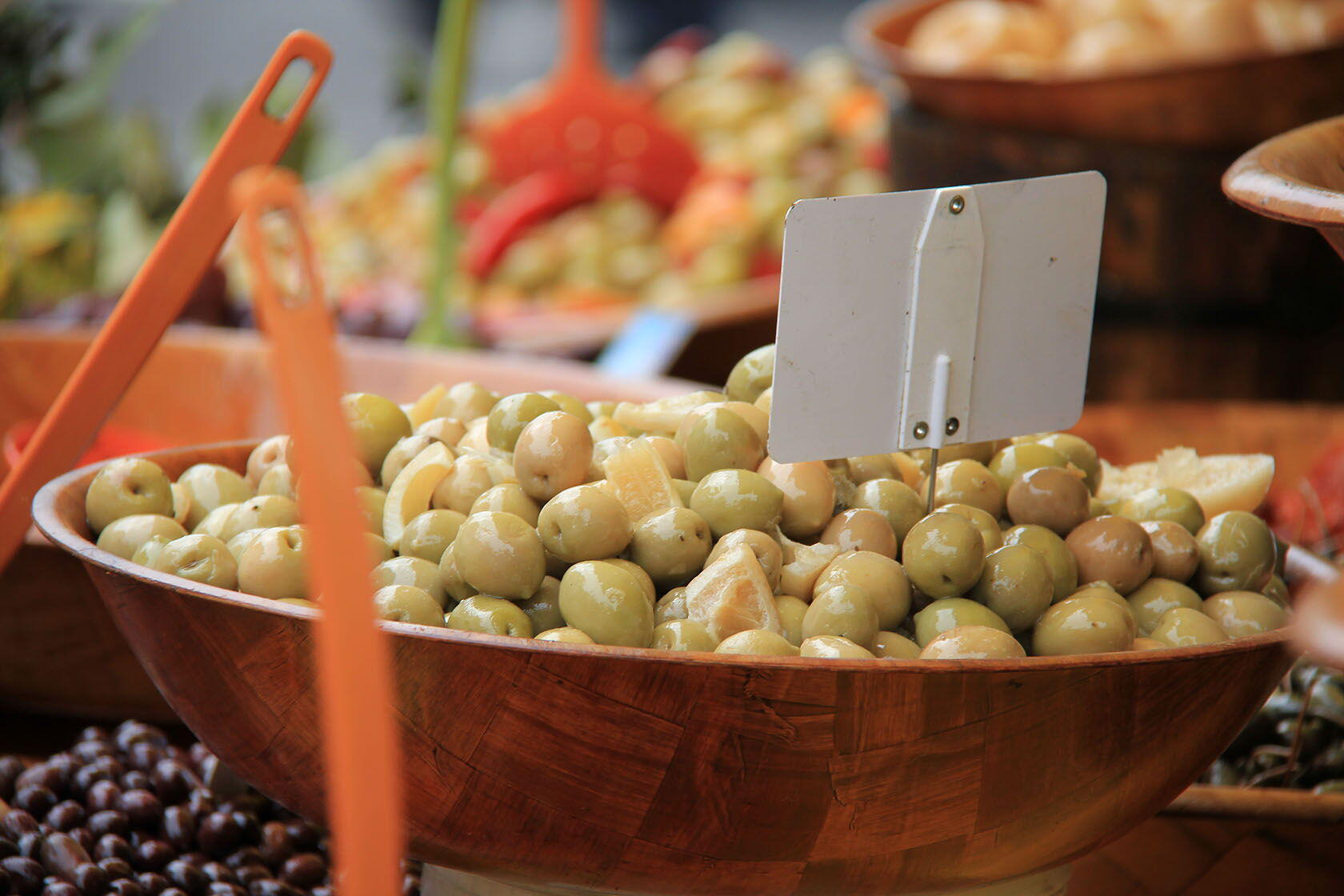 It has been almost 100-years since Jean Martin founded his company in the village of Maussane. In 1920, this town on the southern flank of the Alpilles range had a population of just over 1200 people. When M. Martin senior launched his business of preserving and selling the local olives grown in Les Baux de Provence, Maussane would have been heavily agriculturally focused. Disaster struck in 1956 when a deep frost-damaged all the olive stock in Provence. The Jean Martin company and many others dependent on the olive harvest suffered terrible financial losses.
Almost a century later, the Jean Martin business is operated by the founder's two grandsons Bernard and Jean-Louis. They continue the tradition of producing "high-quality olive and vegetable-based natural products." In 1978, the brothers assumed the business responsibilities from their father Gabriel and uncle Jean-Pierre Martin, and have greatly expanded the range of products and the company's footprint in the region. Discover their products.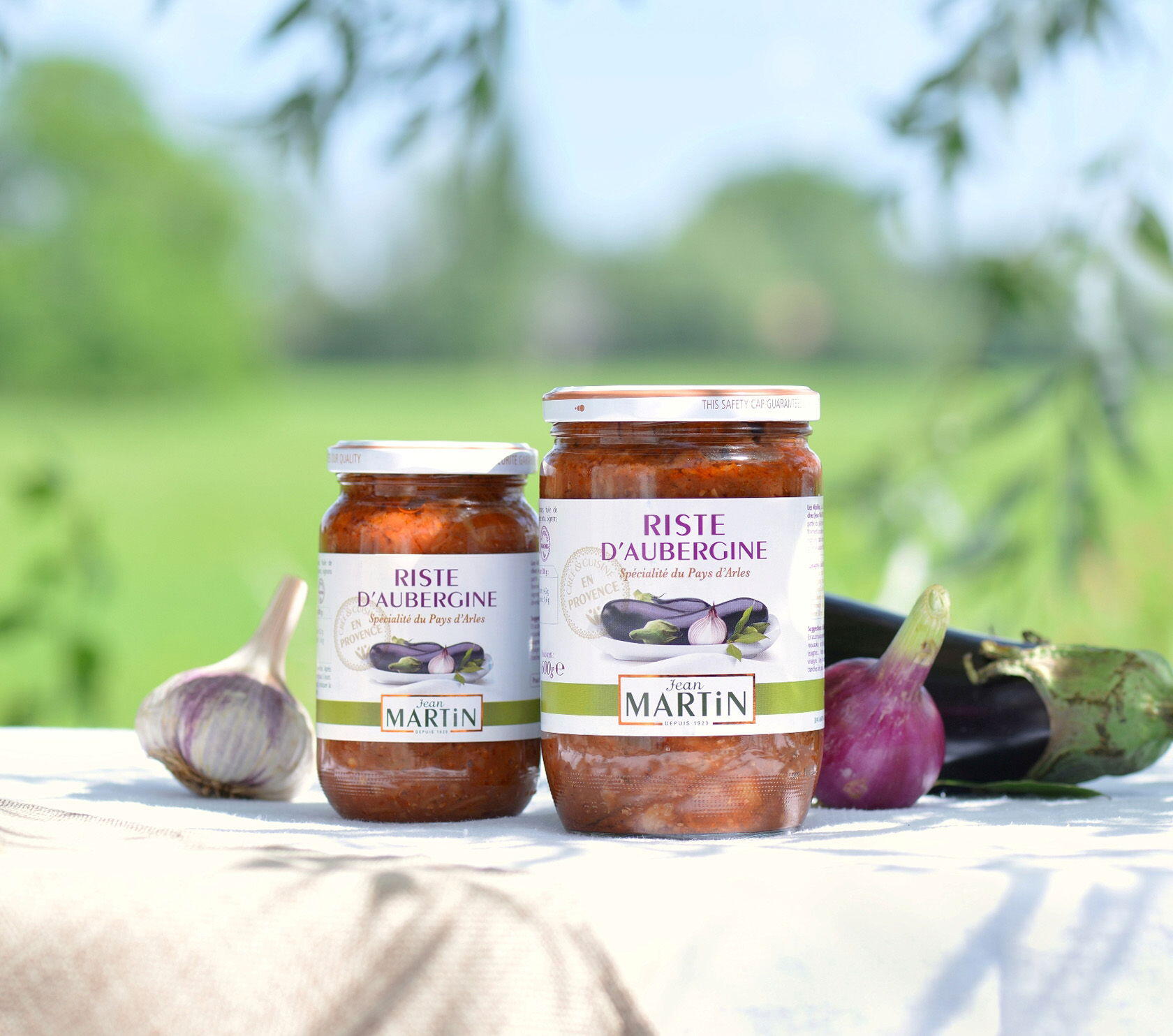 Picking Olives in the Fall
It is common to see teams of seasonal workers harvesting the ripe olives in the fall. However, it is just as usual for groups of families and friends, to create a social occasion out of collecting the olive crop. Picking olives is not exceptionally hard work. At the base of the tree, a fine net catches the olives as they fall. You use a small handheld rake to pull the branches, some olives will drop naturally and others you pick off one by one. The harvested fruit goes to the mill for oil extraction and processing. The question is, will there be more oil than last year?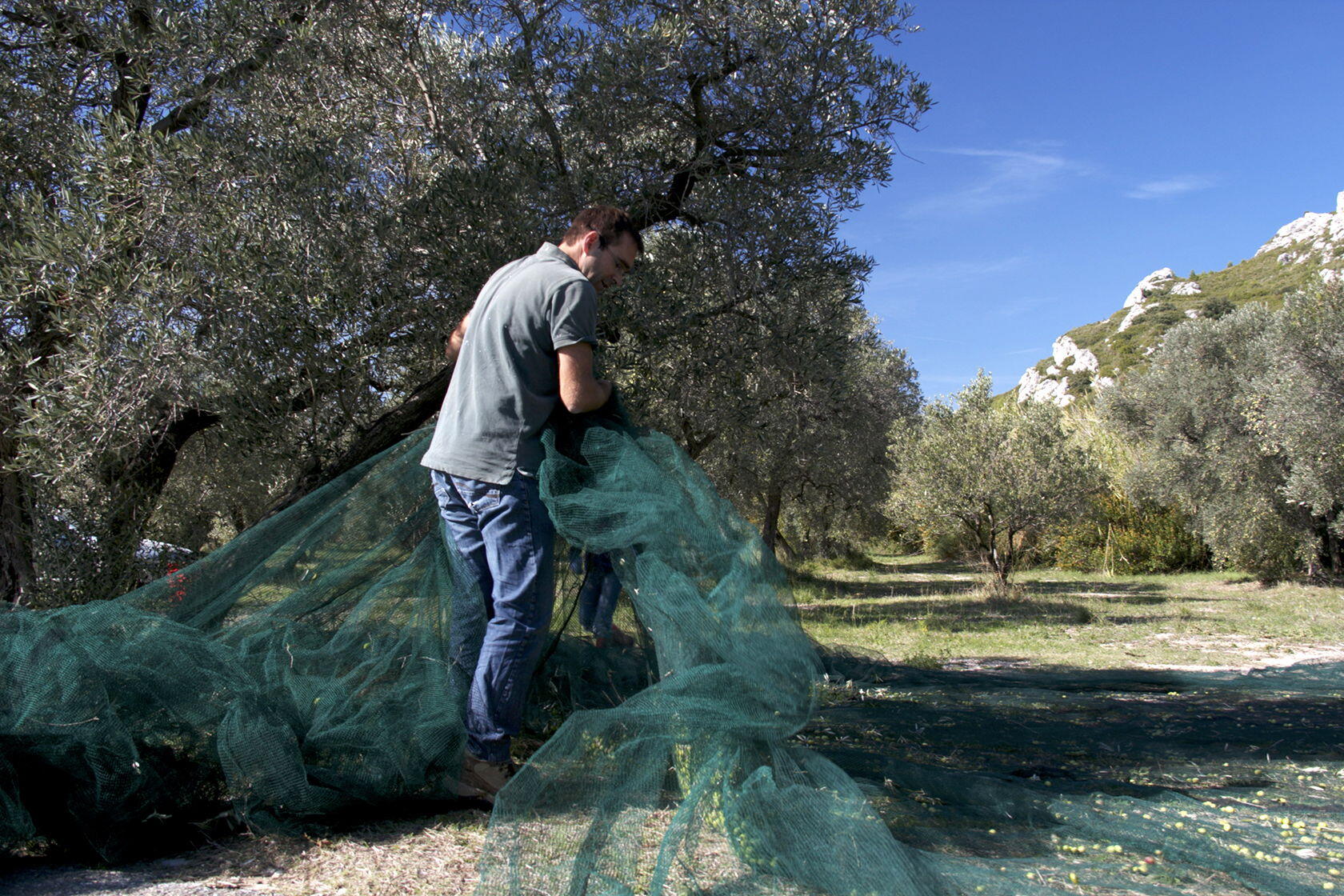 Author Gayle Padgett describes her first experience harvesting olives. The lightweight rakes had sturdy, yellow plastic tines connected to a twenty-inch-long wooden shaft. We joined a group, which included helpful, tree-climbing youngsters, already raking away. Ralph was experienced and dove right in, but I proceeded cautiously. By gently pulling the instrument down a branch, the olives popped off and bounced onto the net, carefully stretched out around the tree trunk. Easy-peasy. Soon I was raking with abandon!
Cooking with Olives
Olive oil is considered heart-healthy, but it can be strong in flavour. It is also a relatively "heavy" oil so not always the best choice for a lighter dish. Some chefs even prefer to use it as a finishing oil than cooking oil. What about cooking with olives? Besides colour and delicious flavour olives add salt to a dish, which is important to understand when you add seasoning. Here, are a selection of recipes that include olives from Provence.
Cake Aux Olives Vertes – Green Olive Cake is a
quick and delicious appetizer bread that's easy to make and even easier to eat! A savoury delight with salted olives, rich smoky duck breast and creamy bites of Gruyère. This recipe is a must for your next dinner party.