Mirabeau Tips for Spending an Afternoon in Antibes
Picturesque, historical, modern and conveniently located in the heart of the Côte d'Azur (French Riviera), Antibes is a must-visit destination between Cannes and Nice. It's an hour's drive from Italy and an hour's flight from Paris. With its soft Mediterranean climate, it's a fab getaway in the cooler months as well. Jeany shares her fun day trip to the French Riviera from Cotignac in the Var.
Start the day with an immersive sensory experience. The market stalls within the covered 'Marché Provençal' offer enticing smells and vivid colours of fruit and vegetables grown under the Mediterranean sun. Continue reading for Jeany's photos in this contributor blog post by: Mirabeau Wine.
Antibes Travel Tips
Antibes is one of the only medieval cities on the Mediterranean that has been nicely preserved. Surrounded by ramparts dating from the 10th century, the old town retains a village sensation inside the walls. Conveniently located on the French Riviera between must-see Nice and Cannes, Antibes is a relatively small centre. Outside the one-time defensive walls is Port Vauban. Billed as "Europe's largest marina," this is where vessels of every size and shape moor – from superyachts to fishing boats.

Old Town
Vieil Antibes is a treasure trove of pedestrian-friendly streets and shaded plazas inside the restored rampart walls. There are winding alleyways with Azaleas flaunting their dazzling flowers against stone walls. Down these lanes are surprises around every corner. Waiting for you to discover is a carved door from the 1500s, an almost hidden chapel, and stunning sea views.
Coffee Time
For high-end coffee, there is a traditional coffee roaster in Antibes (La Torref de Fersen). Franck, in the old town, has some of the best coffee in the world. Alternatively, grab a seat in Place Nationale and people-watch while the bustle flows reassuringly around us.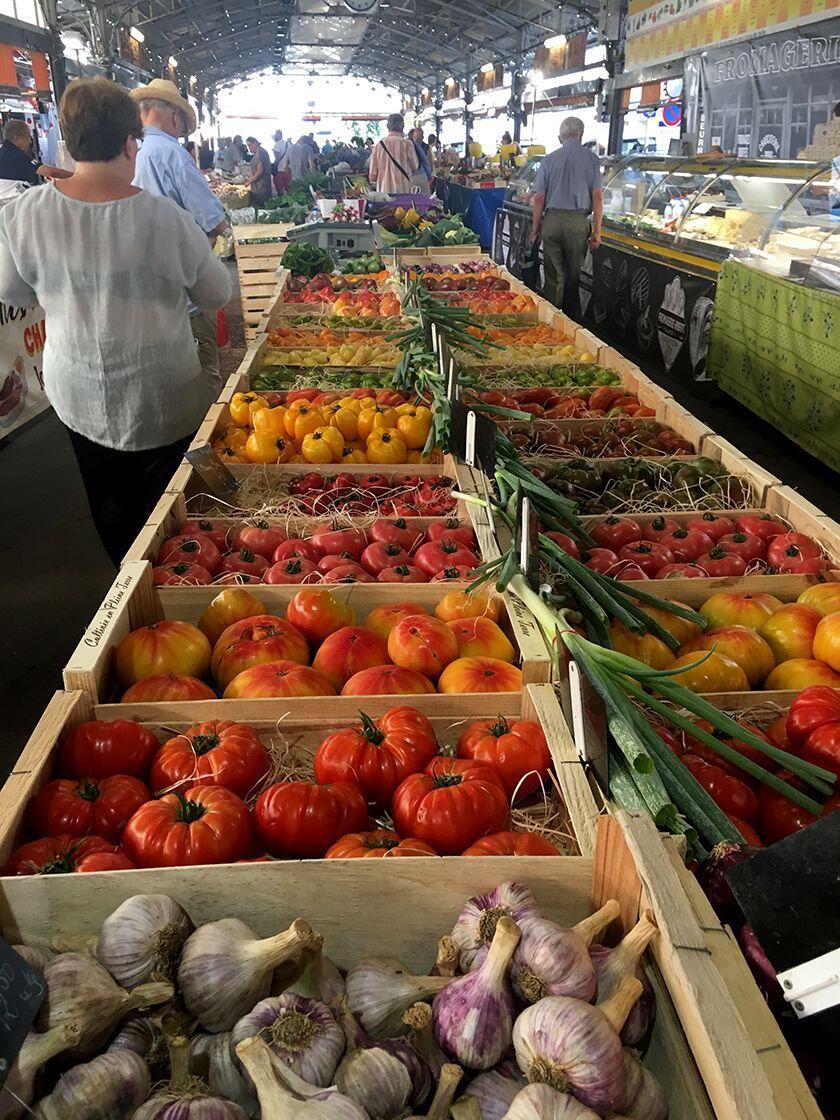 Lunch Stop
Le Café Brun (website)
8 Rue Aubernon
6600 Antibes
Bar and restaurant in Antibe's old town run by owners Ben and Bea James.
To Market
Many of the streets end at the covered market (Marché Provencal). Although it is not open on Mondays, you can imagine locals meeting nearby to discuss politics (and gossip) over their first cafés of the day. The market is open Tuesday through Sunday mornings with a tempting spread of local produce, French cheeses, some cured meats and loaves of bread. It is worth seeing the market, although one gets the sense that is a fraction of what it might have been in the past before the grocery and convenience store options nearby.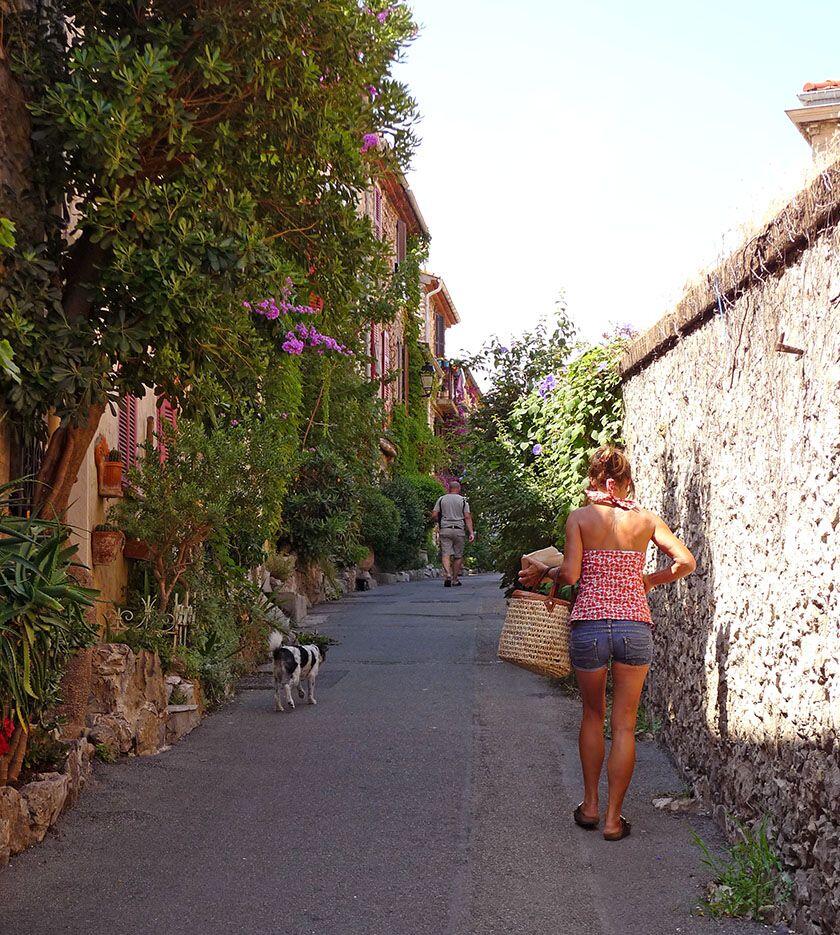 Photo-op Neighbourhood
Commune libre du Safranier (created in 1966) operates as an island within the larger city of Antibes. The Commune has a mayor, although with little political power. However, the commité (committee) is free to coordinate their events. The Commune also has some of Antibes's most beautiful (and Instagrammed) streets.