May 1st in Provence: Arlésiennes et Gardians
Contributor blog post by Ashley Tinker:
Le Fête des Gardians is the annual festival in Arles celebrating the lifestyle and traditions of the gardians (basically the French version of cowboys that rear bulls for delicious daube provençal). There's an enormous parade, blessings of the animals, a queen is elected and to top it all off …Continue reading here for details on this May 1st event in Arles and Ashley's photos. You can expect to see ladies in traditional costumes,horsemanship games and bull running. May 1st is also French labour day and the day to buy lily of the valley know as muguets or clochettes du porte bonheur.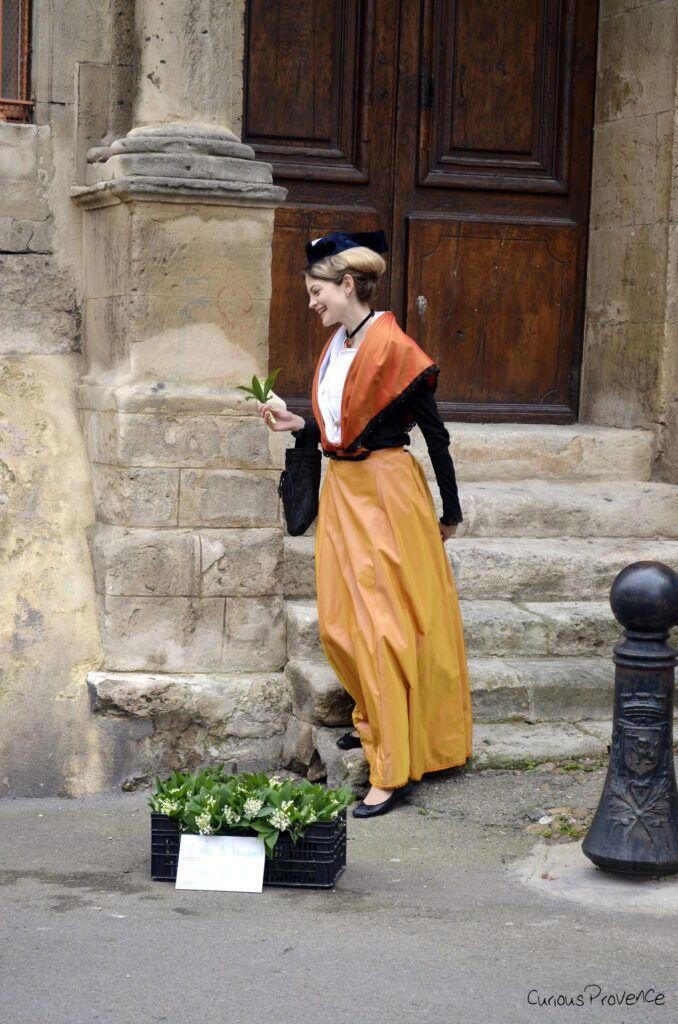 Via:: Curious Provence