Luberon Villages Lourmarin in the Off-Sesason
It's raining today in Provence and after nearly a month of clear, blue skies and gentle, warm autumnal days, temperatures have plummeted signalling the beginnings of winter. Nowhere, even Lourmarin, is idyllic in the rain, or is it?
Perhaps enticed by the recently hung lights across the streets of the village and the shops starting to become festooned with Christmas, with the clocks falling back this weekend, winter seems to have silently crept upon us. Continue reading here for Caroline's Shutters and Sunflowers post and photos of the delightful village of Lourmarin on a cool weather day.
Luberon To Do During the Off-Season
Rainy, windy, cool weather can often describe the weather in Provence in late fall and at the start of winter. However, you can just as easily enjoy crystal blue skies and brilliant sun. The days of drinking chilled rosé on a terrace may be months away, but at this time of year, there are plenty of things to do in the Luberon, without the summer crowds. Here, are a few ideas: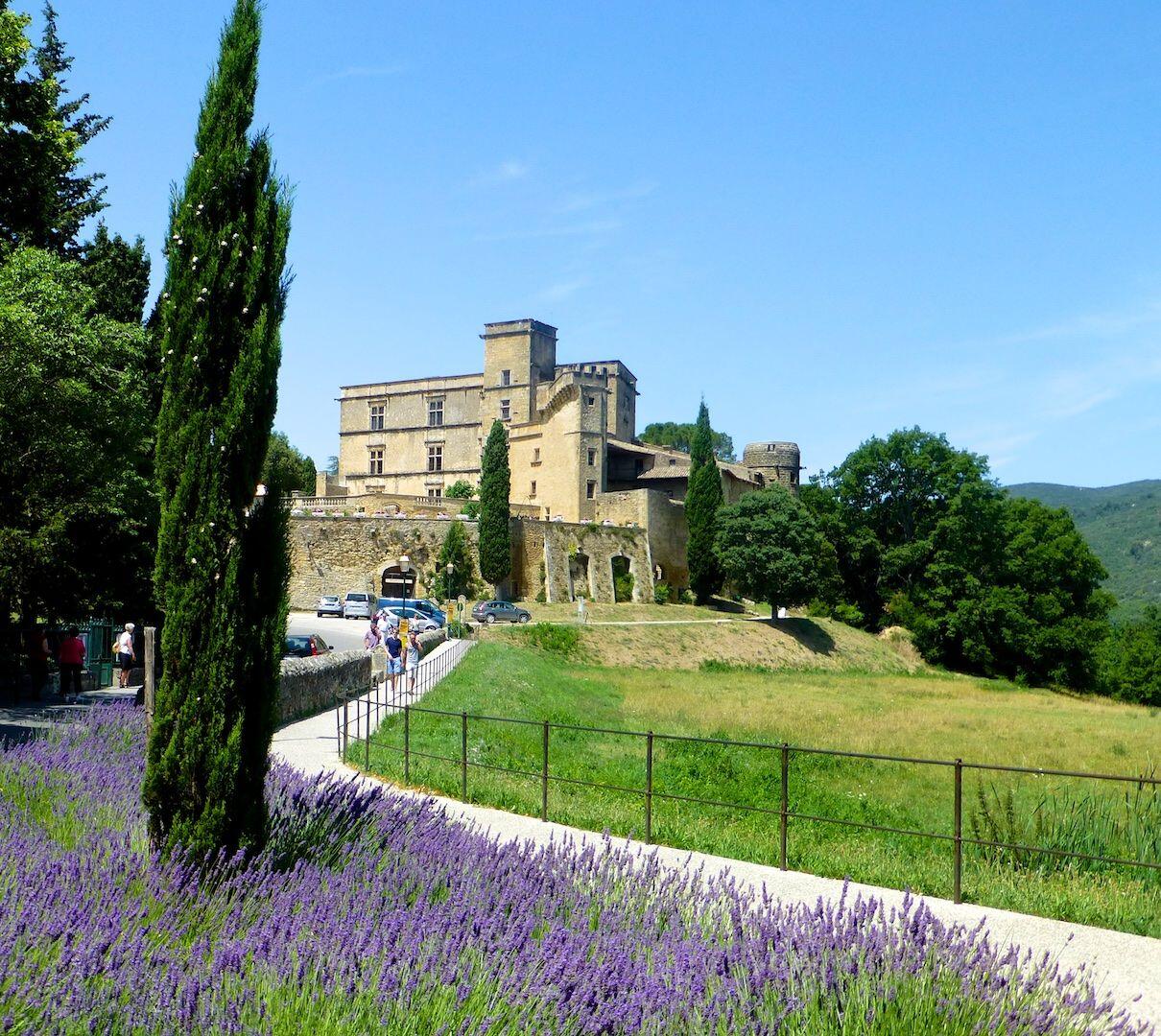 Visit a castle. The Château Lourmarin that you see today is a little removed from the heart of the village, perched on a small rise. Like many other buildings in Provence, the castle has experienced many construction phases. Few traces of the fortress built for the Baux family in the 12th and 13th centuries remain. The Agoult family a powerful, noble dynasty from Sault and Fourqualier constructed the older section (15th century) of the castle – the Château Vieux. The Renaissance structure that you see today is considered the Château Neuf, and it was built in the 16th century. During religious conflicts, the French Revolution and the passage of time the Château changed hands. Classified as a historical monument since 1973, the Château is privately owned, however, open to the public.
Château Lourmarin
84160 Lourmarin
Tel: +33 (0)4 90 68 15 23
Hours: Open daily except December 25 and January 1
Go Wine Tasting:
The months between harvest and spring are a great time to visit vineyards. The boutiques are open and there is wine to taste. What more do you need? Caroline recommends Le Château Constantin near Lourmarin.
Château Constantin (website)
Route du Jas de Puyvert
84160 Lourmarin
Tel: +33 (0)4 90 68 38 99
The Câteau Turcan vineyard and its Musée des Arts et des Métiers du Vin are located near Lourmarin and about two (2) kilometres from Ansouis. The exhibition space covers the whole process of wine-making, from the cultivation of the vines to grape harvest through fermentation and bottling to an array of vessels for consumption. Bonus: Ansouis is another charming village in the Luberon.
Château Turcan (website)
Route de Pertuis
84240 Ansouis – France
Tel: +33 (0)4 90 09 83 33
Hours: Open all year 9.30-12h, 14.30-18h (check website for closures off-season)
Markets:
The markets continue all winter, albeit smaller than in summer months, but the crowds are gone, and you can shop at your leisure. Some of our favourites include Lourmarin on Fridays, Curcuron on Tuesdays and Goult on Thursdays. Here, is a full day-by-day listing of Markets in Provence and along the Cote d'Azur.

Michelin Star Eating:
It seems fitting that the chic village of Lourmarin has a renowned Michelin star dining room on its doorstep, but that has not always been the case. Auberge La Fenière comes from humble beginnings as an agricultural property tended by generations of the Sammut family. Can't go? Discover Cuisine Libre at Auberge La Fenière a Book You are Going to Want to Eat.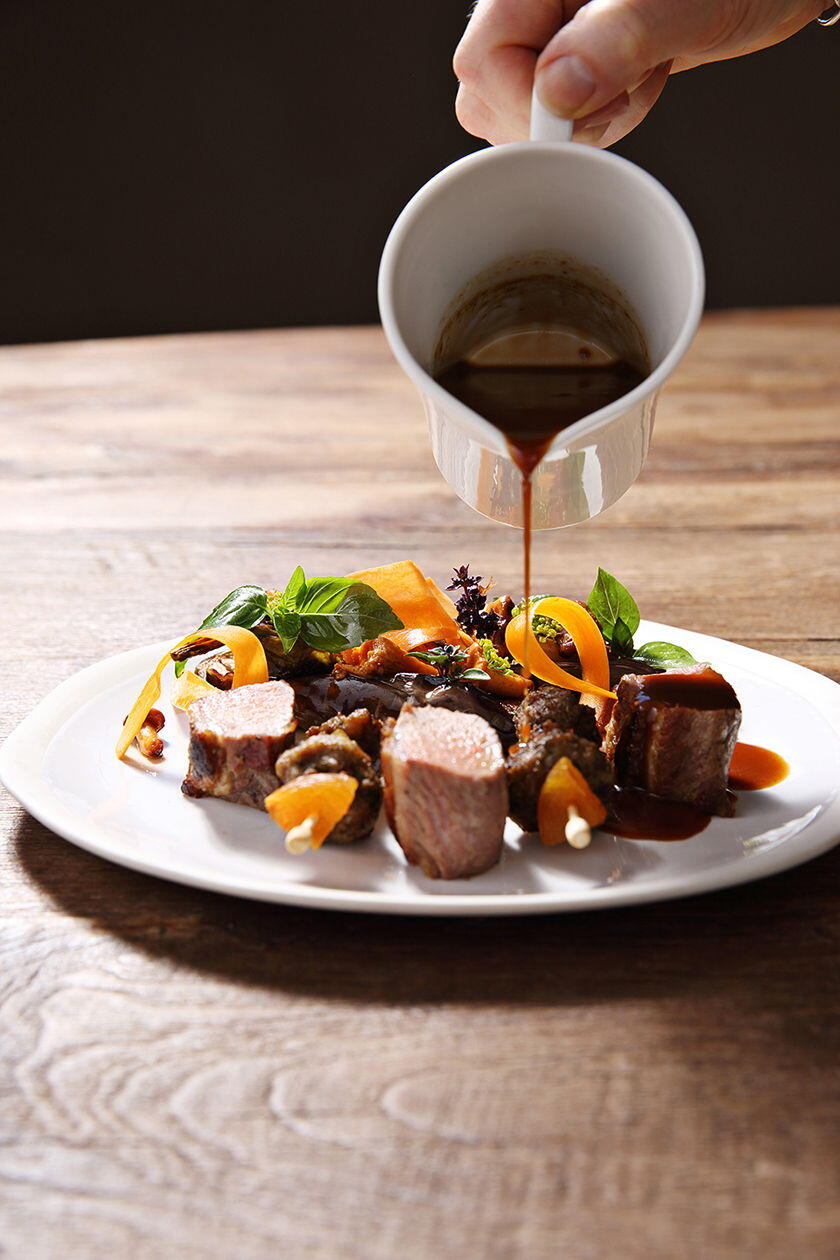 Learn a Language:
Marina Depoorter is the founder of Association Franci discendum: Learn French in Provence. She is a well-respected French tutor based near Apt in the Luberon Valley. Her group offers customised options for anyone interested in learning French in Provence.