Learn French in Provence Flexible Programs for Visitors and Expats
Learning a second language is never easy, and as a uni-lingual adult, the long "road" to mastering French is daunting. Even native French speakers agree that there are more exceptions to the language's rules than necessary, and let's not even begin to talk about verbs.
Marina Depoorter is the founder of Association Franci discendum: Learn French in Provence. She is a well-respected French tutor based near Apt in the Luberon Valley. Her group offers customised options for anyone interested in learning French in Provence. Whether you are an expat living in the region, someone who visits occasionally or want to learn to speak the language while on holiday the Association Franci discendum: Learn French in Provence can help.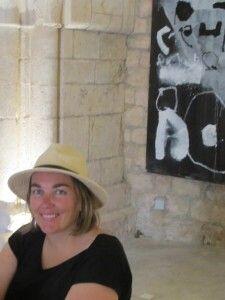 In this guest post, Marina explains how.
---
Language Holidays
Learn French in Provence while discovering the regional cultural heritage and improving your French with the help of a specialist versed in the teaching of French and Provençal history. Our school is located near Apt, in Viens and Saignon two (of many) idyllic Luberon villages.
Our small classes allow us to quickly respond to your individual needs, while also maintaining a friendly, no-pressure atmosphere that is conducive to learning.
If you prefer to learn French within the privacy of your home (or rental accommodation), we design a program that best suits your needs and schedule in (or near) any of the following locations Apt, Cavaillon, Lourmarin, Isle-sur-la-Sorgue, Avignon, Manosque, Forcalquier and Sault.
Our teaching technique is based on the concept of immersion. Thus, our teachers and partners will speak French with you, as much as possible, from the commencement of your course.
At Association Franci Discendum, we want your learning experience to be fun and not tied to a formal classroom setting. So, we offer cooking classes, reading groups, conversation classes all with specific themes. Each program is an excuse to speak French in a different context to provide the opportunity for every day conversational language experiences!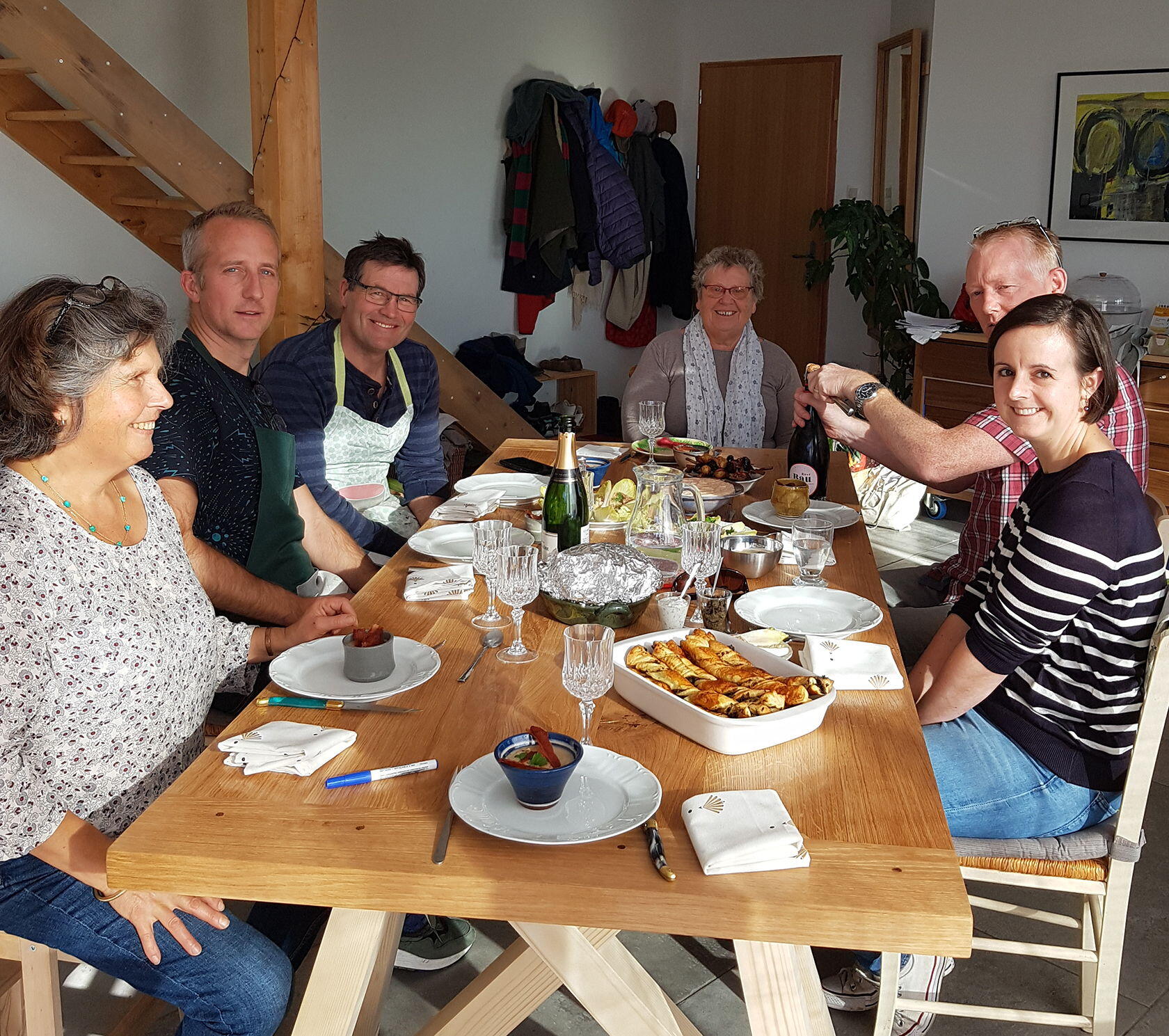 Here is a little French test:
"Je propose des ateliers cuisine classique; des ateliers" de la cueillette à l'assiette" où nous allons cueillir des herbes aromatiques, des salades sauvages que nous cuisinons par la suite en atelier; des ateliers "club lecture"; des ateliers "à la rencontre du terroir en marchant": balade et rencontre des locaux (distillerie de lavande mobile en été par exemple) et rencontre du patrimoine historique local; des ateliers découvertes des vins locaux et des fromages locaux. Tout est prétexte à pratiquer le français en contexte et d'enrichir son vocabulaire d'expressions typiques et idiomatiques."
Essentially, we will help you find a program that best suits your French language competency, your available time and budget. Interested in cooking we offer "field to plate" traditional cooking classes, or opportunities to meet local producers (wine, cheese, food). More interested in history? There are plenty of alternatives we can suggest.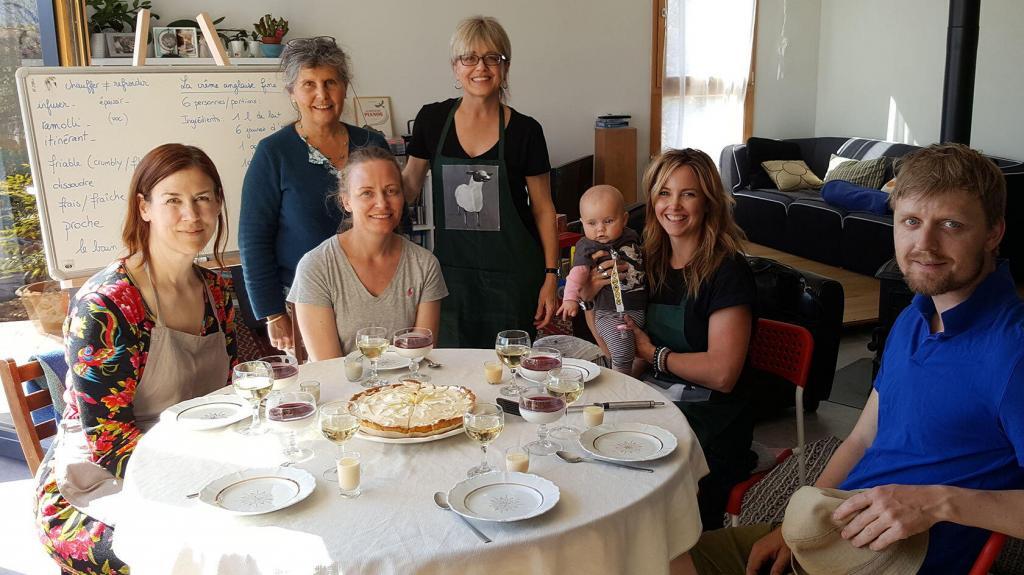 All ages and ability levels are welcome at our school including adults, teenagers, and children. Classes are limited to four (4) students, and the courses are individualised – "bespoke" – to suit each student's needs and expectations.
Expat Language Realities
Are you an expat in Provence? Perhaps you have just arrived, or you have been here for a while now and have determined that improving your language skills would be useful. Our tutors help expatriates to better integrate into French life through enhanced language ability. Our clients include professionals who need to speak a specific vocabulary and require a level of French language proficiency at their job. We welcome students of all ages and people who love our romantic language. After all, French is the language of Molière and many other great writers throughout history!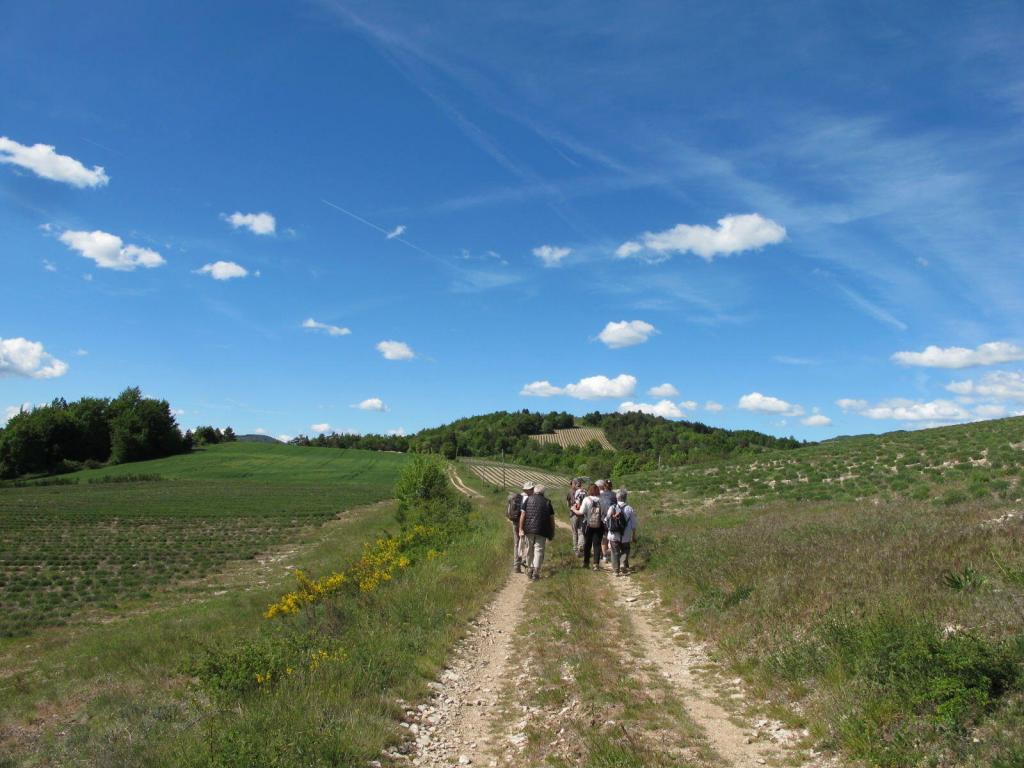 Enjoy a Language Journey
Why learn French? Your eyes and heart open to a country, and its people when you learn the language of its soul. Learning about a nation through the native tongue is a sharing experience for the teacher and the student; it becomes "une invitation au voyage."
Let the Luberon enchant you and fuel your desire to learn French in Provence!
Bienvenue = Welcome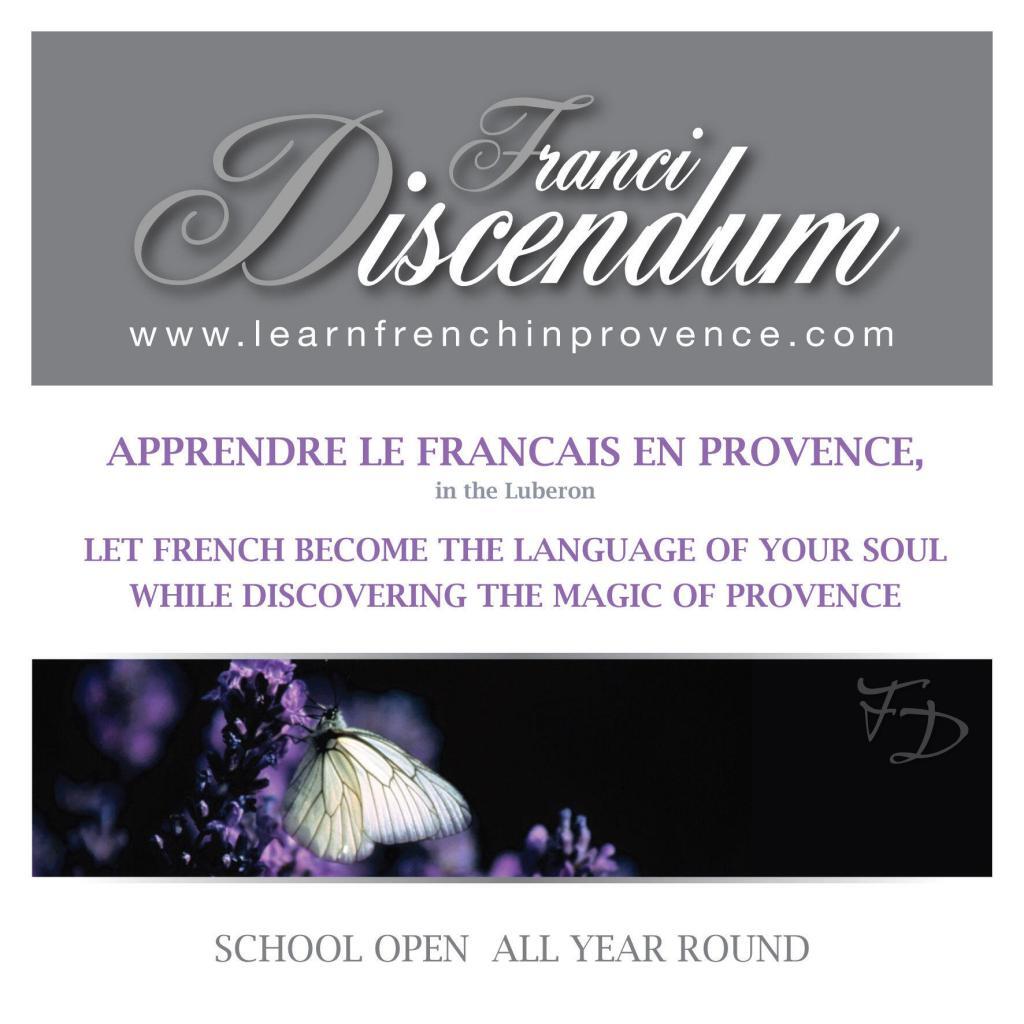 Informatiques Pratiques
Different fully customised programs are available depending on your time and personal needs. We offer programs "à la carte": 15h/week; 20h/week; 25h/week etc.
SKYPE is an option for distance learning and a way to maintain your skills.
For more information or to begin the journey of creating your personal learning adventure in Provence, please contact:
Marina Depoorter
Association Franci discendum: Learn French in Provence
www.learnfrenchinprovence.com
www.francidiscendum.com
Mobile Tel: +33 (0)6 76 64 71 50
Email: ecole.francidiscendum@gmail.com
Please follow us on Facebook or Instagram