Luxury Rooms in Avignon Stay at La Divine Comédie Private Suites and a Secret Garden
It took over 600 years to open this luxurious bed and breakfast in the heart of Avignon. La Divine Comédie is a jewel of a guest house with five suites and a magical garden, the successful outcome of the owners Amaury de Villoutreys and Gilles Jauffret's vision. They purchased the property in 2009 and began the work of restoring the building and landscaping back to its former glory, as the 14th C palace and offices of Cardinal Amédée de Saluces the Popes' minister of Foreign Affairs (Europe).
Long before la Divine Comédie was conceived the property had many "lives."  The original buildings were destroyed in the 16th century and the framework for today's structure was constructed in the 18th and 19th centuries using stones from the Cardinal's palace. Following the Cardinal, the property transitioned through several owners and functions, which included a Marseille-based insurance group that used it for staff accommodation, and the Center for Linguistic Studies (CELA) of Avignon for students, visiting artists and famous politicians. (You can read more on the history of this property (in French) here.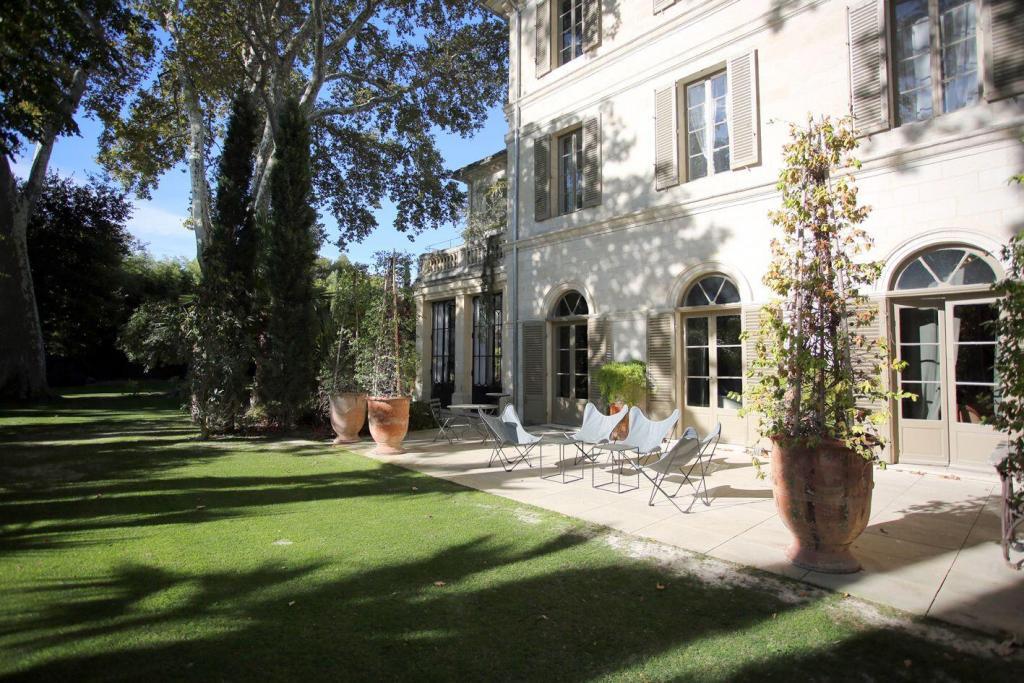 When Amaury de Villoutreys and Gilles Jauffret purchased the property, every room in the main building had been used as classrooms and studios, for some 35-years, and the garden was a "jungle." So, one might say they had a blank canvas to create their vision as long as they had enough patience. The construction took almost seven years to complete with many frustrations along the way. La Divine Comédie finally opened its doors and spectacular garden to guests in June 2017.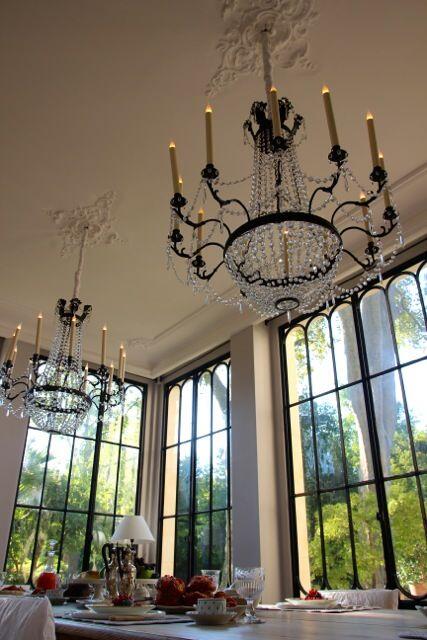 Entering into la Divine Comédie is an agreement to embark on a mystical journey. The suites – Venice, Naples, Consul, Anatole and Aphrodite – are all of generous proportions (50 m2) and each one invites you to voyage to faraway lands and imagine elegant voyages. The interior design of la Divine Comédie is a blend of period furniture pieces alongside modern conveniences (on-site parking, WiFi, air conditioning, satellite TV and a spa). All the rooms have luxury draperies, exquisite fabric coverings and contemporary colour palates to compliment the antique furnishings and curated artwork collection.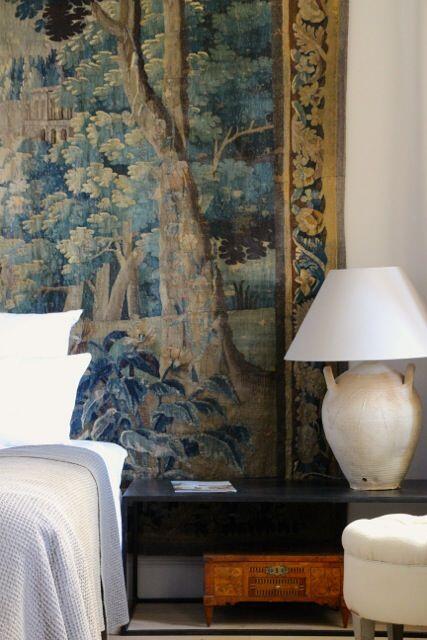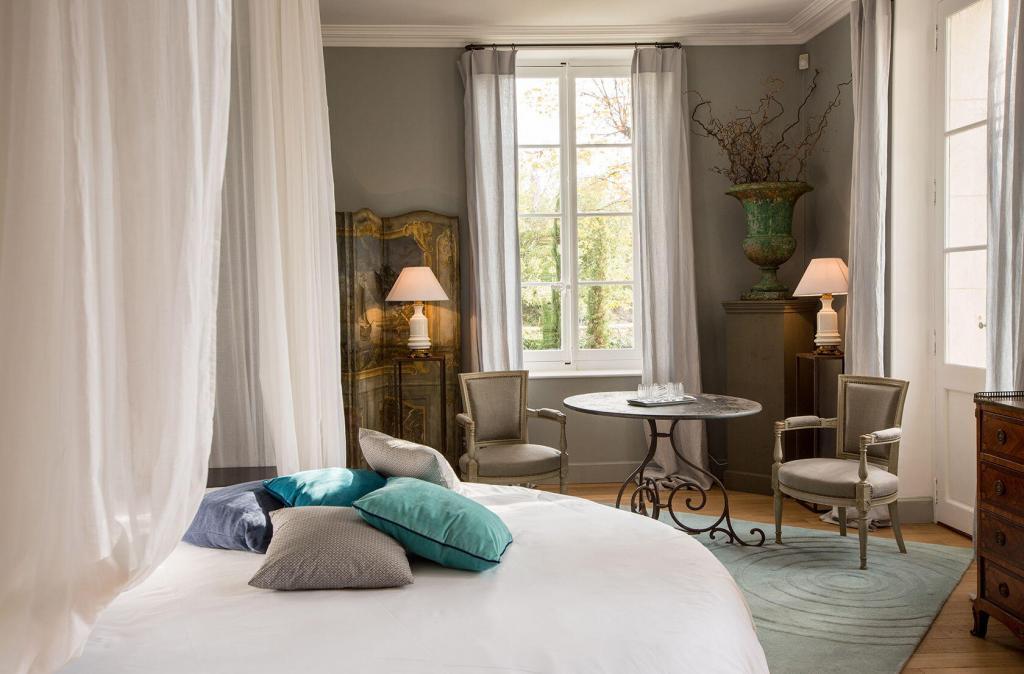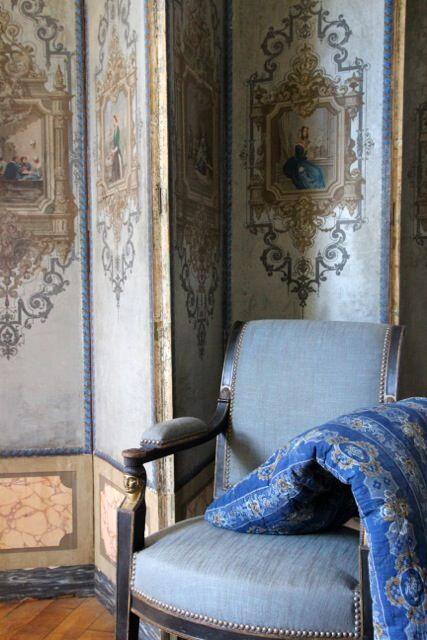 Only a small percentage of Avignon's 92,000+ population lives "Intra-muros" inside the walls of the old ramparts of the city, and as a guest, at la Divine Comédie, you would be one of the fortunate few during your stay. Privacy is the mantra for this property where you can sit on the terrace of your suite and soak-up views of the garden and the immense Palais des Papes.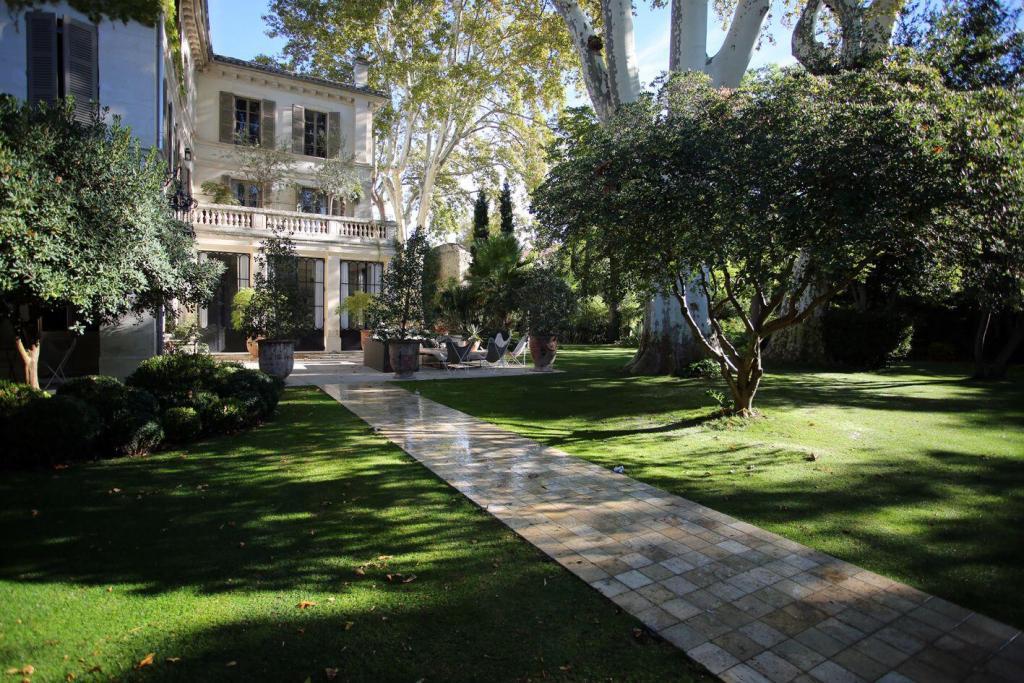 Where the rooms each have their character, the garden has a master plan. The owners consider the garden as the main room of the property. It needed to be redesigned and replanted (there are over 100 different plant species). Where possible, the most beautiful trees were maintained, including four enormous plane trees estimated to be at least 250 years old. The garden is planned around an elegant pool (15m length) and glass greenhouse which houses the intimate spa.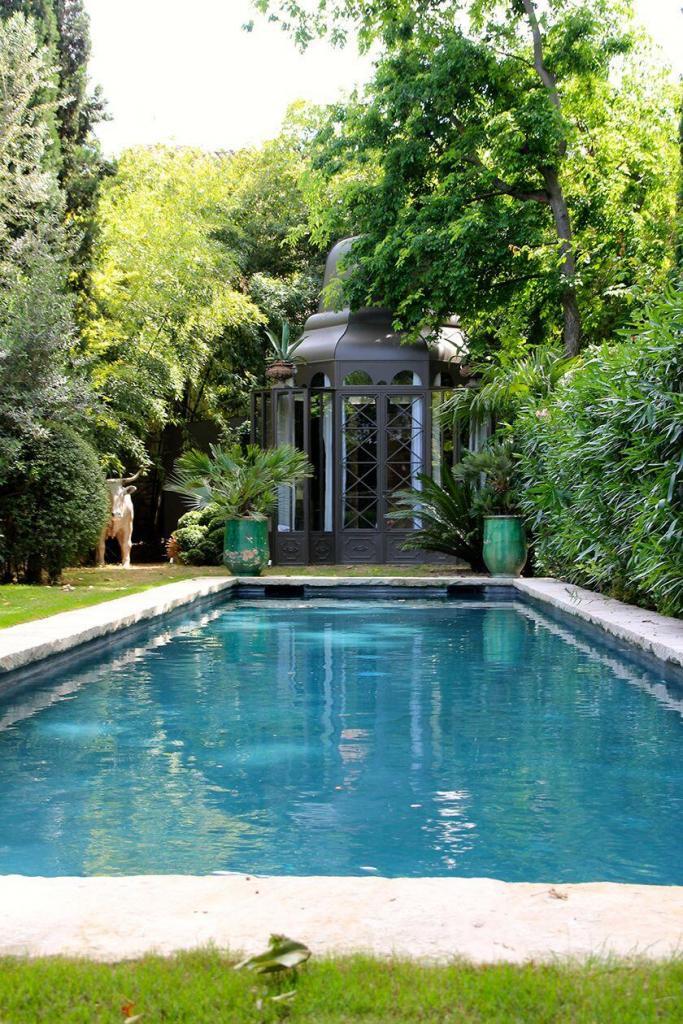 La Divine Comédie is open all year and available for weddings (only five per year). This inner-city location is a magical result of years of hard work. Perhaps it time to book a room in the heavenly, paradise that Dante described in his poem?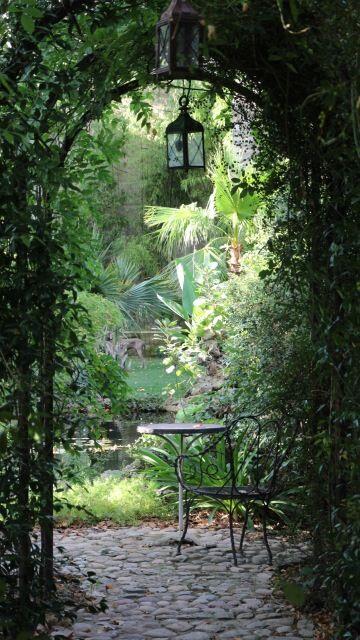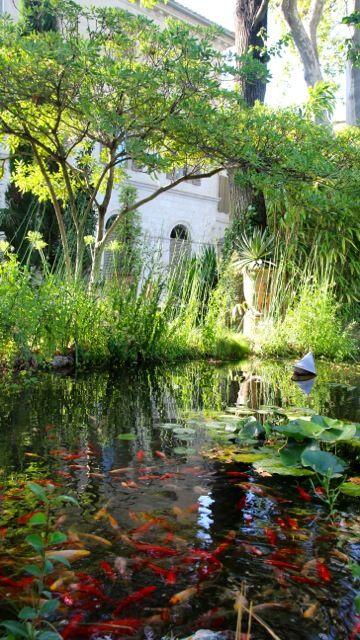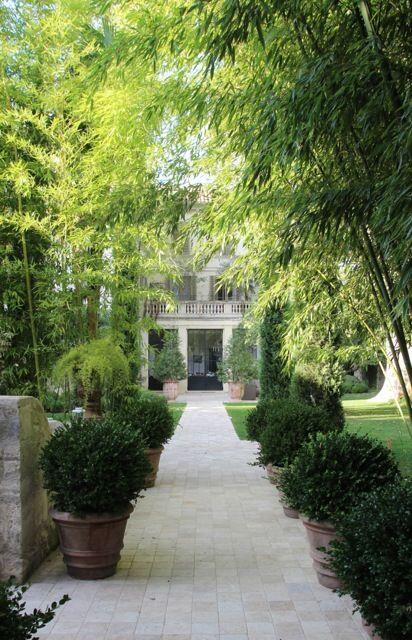 Contact Information:
La Divine Comédie
Impasse Jean-Pierre Gras
84000 Avignon
FRANCE
Tel: +33 (0)6 51 35 27 97
contact@la-divine-comedie.com
Image credits: all photos provided by and published with the permission of La Divine Comédie
Please share this with friends and family.