La maison de Line ~ Feel At Home in Saint-Remy-de-Provence
The following guest post on La maison de Line is a literary gift from Patricia Sands a seemingly tireless author and "possibilitarian." Sands is a Francophile to the core, having recently completed her "Love in Provence" trilogy she is working on another novel based in the region.
Is Provence calling you? It might be after you read her post (below) about this lovely accommodation option steps from the centre of St Remy. Here, is Patricia's post…
The charm of Saint-Remy-de-Provence is only enhanced when you stay at the warm and welcoming La maison de Line.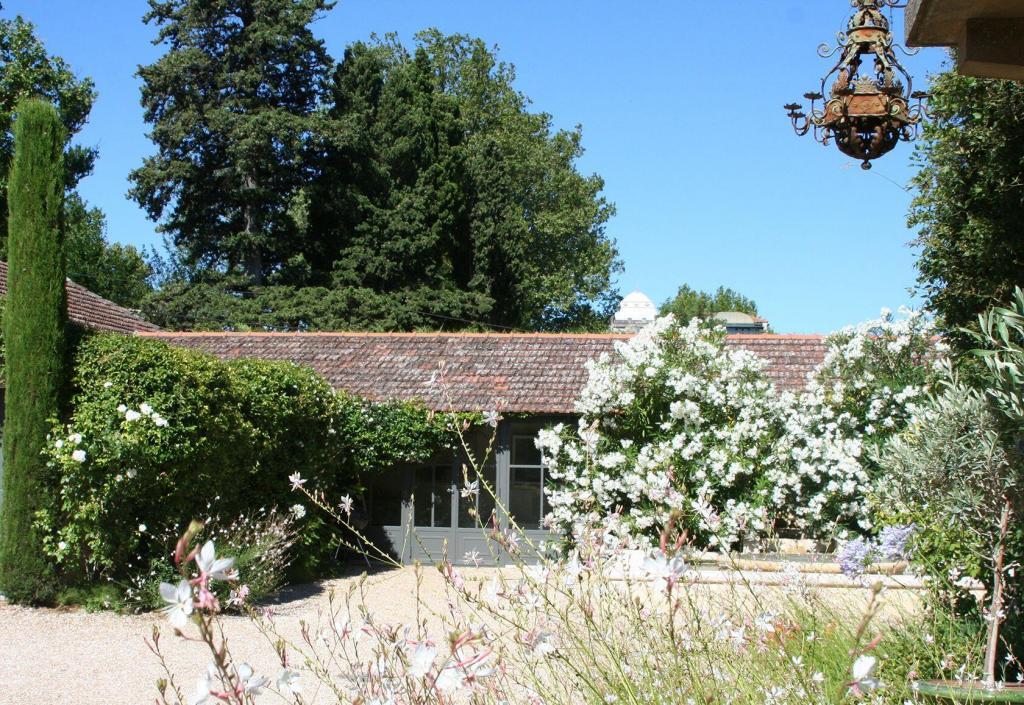 An easy five-minute walk from the old town, there's no need for a car. Rental bicycles are also available. The delightful and well-informed owners, Louis and Myriam Fourton, ensure you are looked after like a family member. After all, this enterprise is their dream come true and they spare no effort.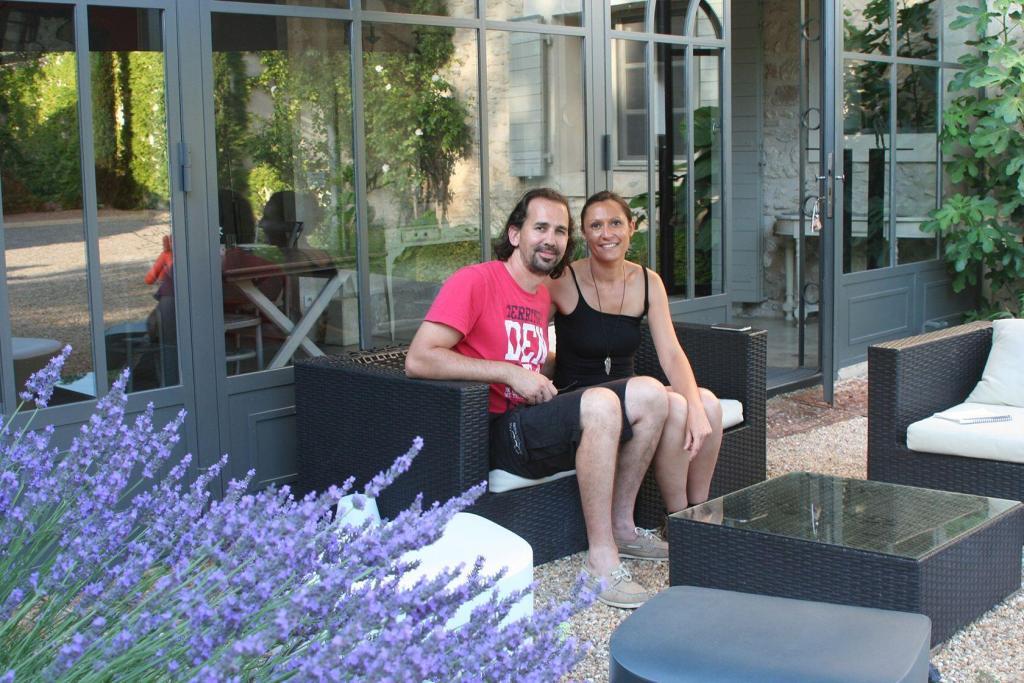 From the moment our tires crunched onto the gravel drive and Louis came out to greet us with his warm smile, we knew we were someplace special. The original 18th C traditional family mansion is tastefully restored to include, along with the Fourton family's quarters: a modern kitchen, a bright, spacious breakfast area, and a lounge area to sit and comfortably relax. Wall units crafted by Louis (also a master woodworker) display pieces by local artists with whom Myriam confers to plan exhibits from time to time.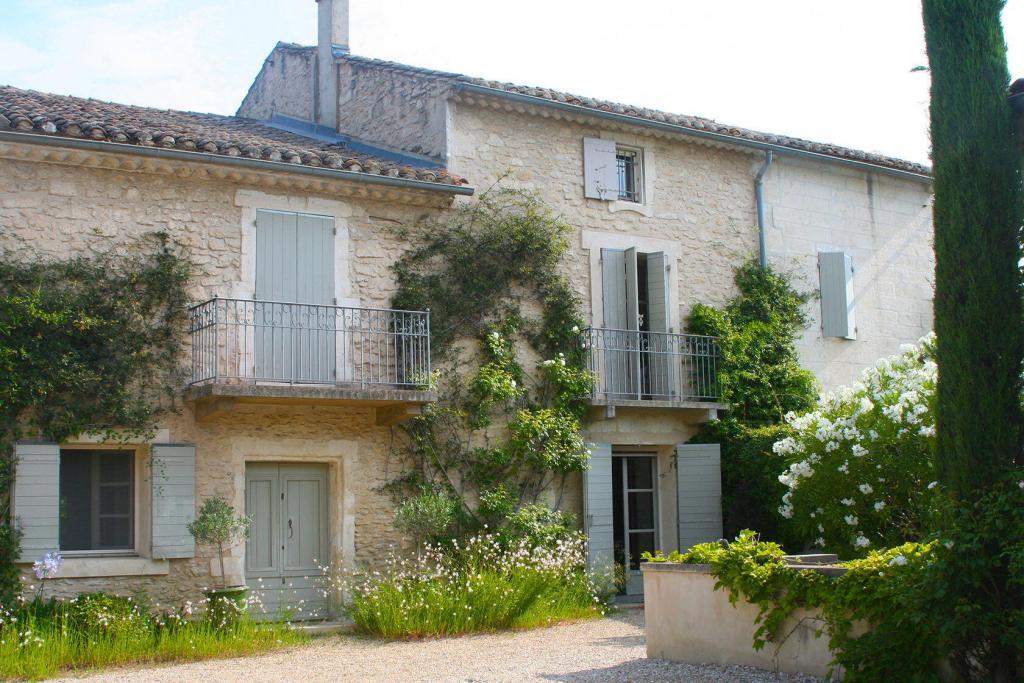 There are two bedrooms (breakfast included) on the first floor of the main house. Discreetly set amidst prolific gardens and enchanting, whimsical wrought iron pieces, are five individual, fully-equipped, gites (cottages) with private terraces. We stayed three nights in Les Oliviers, steps away from the luxurious heated pool and pool house and yet a quiet oasis.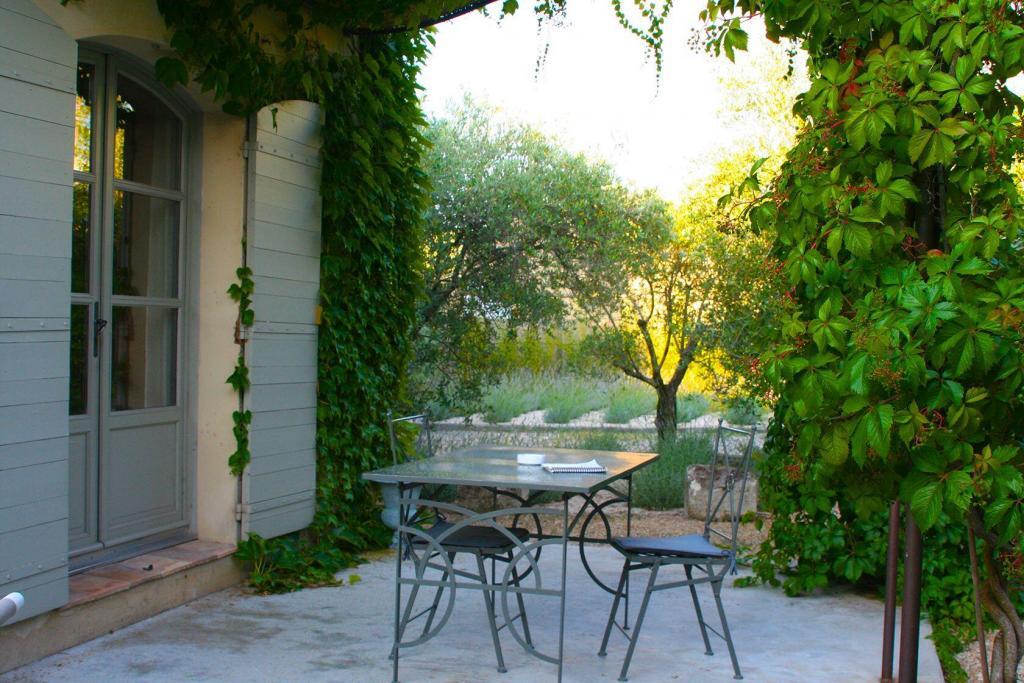 Thought has been put into every detail at La maison de Line. The furniture, linens, and accessories are all of excellent quality. The breakfast menu changes daily, always served with fresh and delicious local products. There is also a soothing wellness area where it is possible to make arrangements for a massage.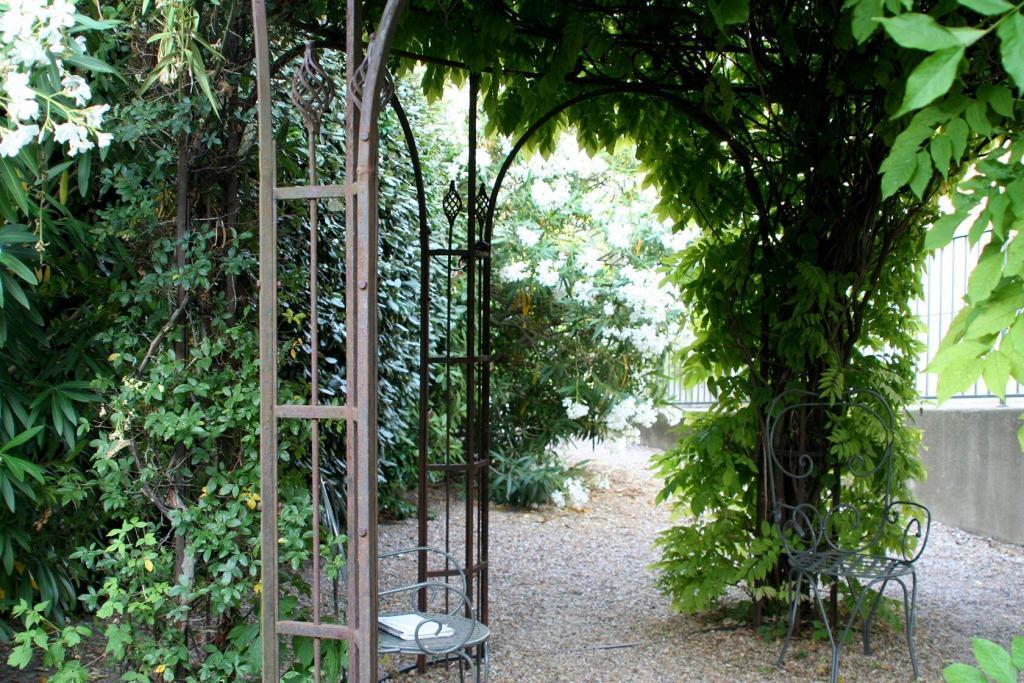 After a day of exploring you will feel you're coming home when you stay at La maison de Line. We can't wait to return.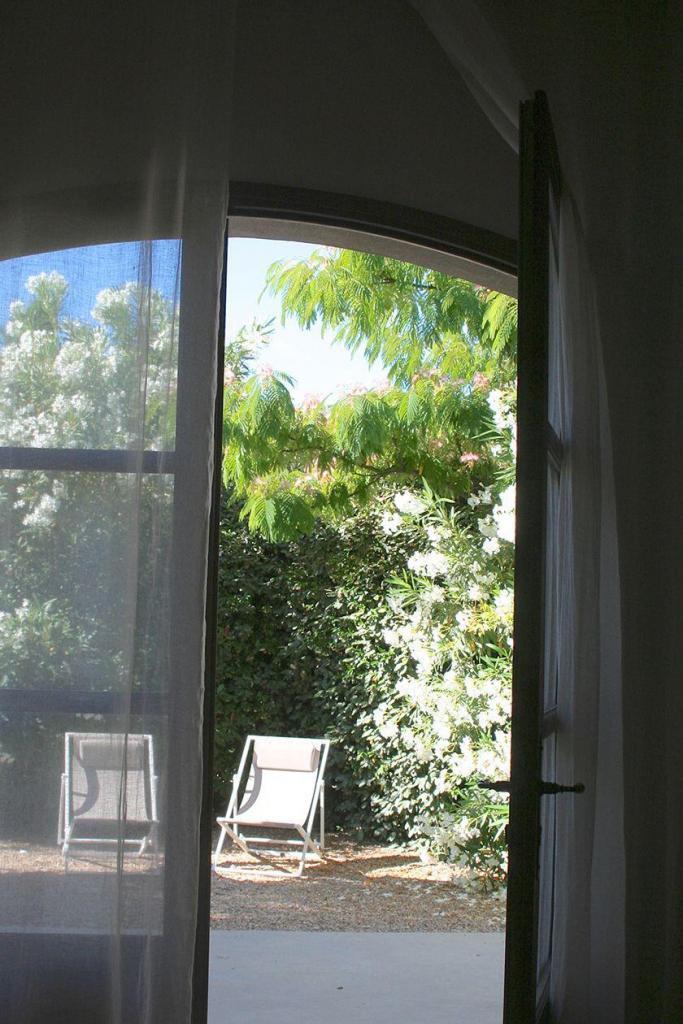 La maison de Line
Louis et Myriam Fourton
60, avenue Albert Schweitzer
13210 – Saint-Rémy-de-Provence
Phone +33 (0)4 90 24 92 66
Mobile:+33 (0)6 31 58 35 29
contact@lamaisondeline.fr
Like La maison de Line on Facebook
Now that Patricia Sands has you convinced to spend some time in this Alpilles town order a set of her books for your poolside reading. Here is her website.