Irresistible French Fashion for Summer
A week or so ago, the Barefoot Blogger could not resist going into one of my favorite shops in Uzes, L'atelier des Ours.
Yes, summer bobo chic fashions are everywhere. Lightweight pantaloons and flouncy ruffled dresses, among other irresistible things.
Who could pass it by?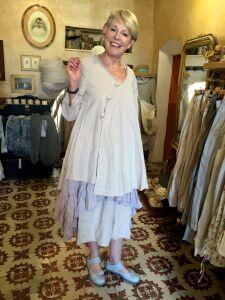 Certainly not …Continue reading here