Escape Cannes to the Wine of Ile St Honorat
There was little chance of being lost at sea, our skipper (rental boat) had a difficult time finding a place to anchor between the mega-yachts and the zodiacs that were supplying hot pizza and cold drinks to the flotilla. Just 15 minutes by ferry from Cannes, the two Lérins islands, Saint Honorat and Saint-Marguerite, are popular with folks who want to spend a day lounging on the Mediterranean.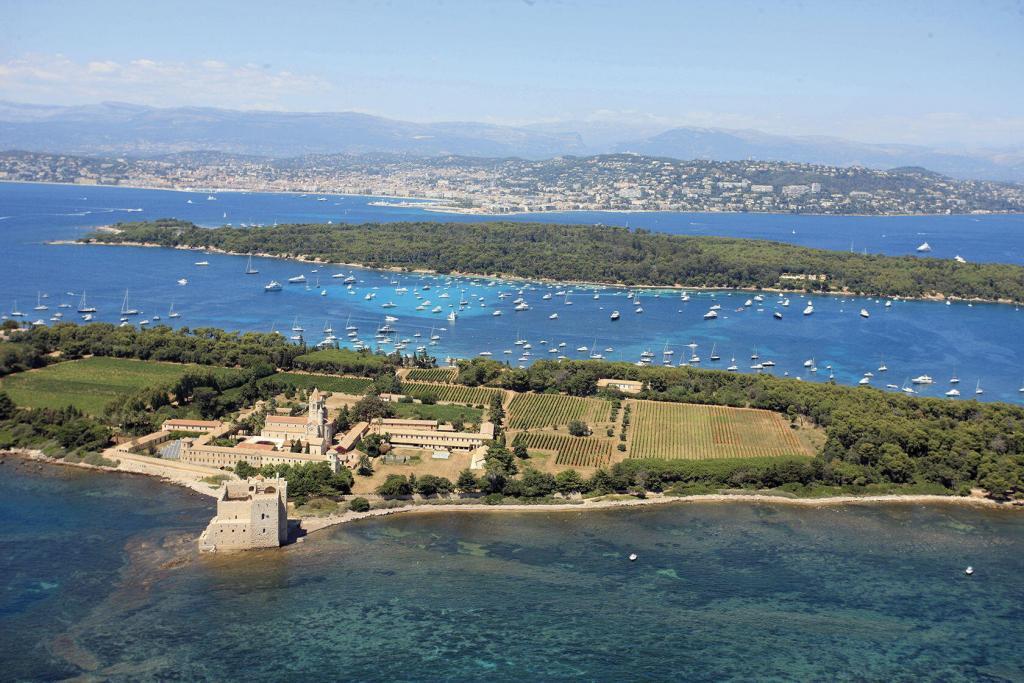 L'ile Saint Honorat or Lérina (old name) is so close to Cannes that the marine traffic simply mirrors the car volume on land. Our skipper gave us the heads up that if we wanted to each lunch at la Tonnelle the restaurant on the island it would be best to reserve in advance.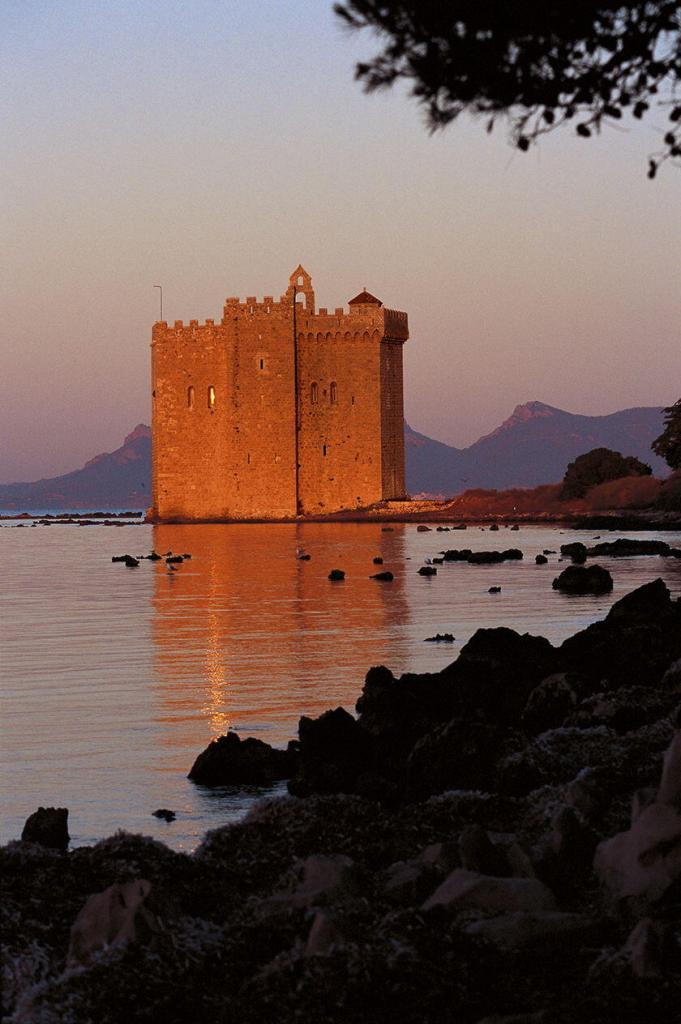 The island, which is home to 19th century Abbaye de Lérins has been a religious refuge for 16 centuries. Its separation from the mainland afforded the monks from the Cistercian Congregation of the Immaculate Conception a place for reflection. L'ile Saint Honorat's enviable position near the coast with moderate breezes have allowed the community of monks to live a chaste life surviving off the kitchen garden, local seafood and, of course, some wine. Today there are still about 21 monks who call the island home and are mostly likely relieved when the Cote d'Azur hordes leave at the end of the day. But then again, it was not always peaceful on the island over the passage of time – you can read more about the history here.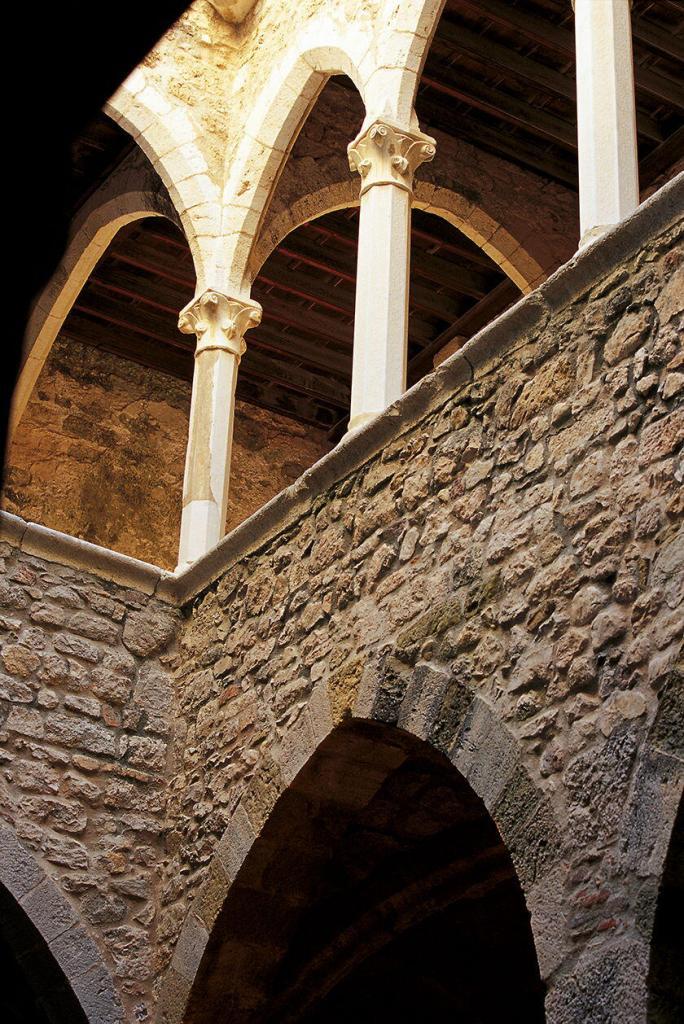 Could the menu at la Tonnelle accommodate six people including two children? Yes. The restaurant is open all year* with options for large salads, pasta, burgers and daily specials. However, it was the wine that caught our attention – after all we were not driving the boat.

L'ile Saint Honorat has an eight (8) hectare vineyard where production is split between red grapes (5ha) and white grapes (3ha). It appears from the wine industry accolades that the soil is a perfect base for vines, a mix of calcareous-silty-sand with good drainage and the benefits of maritime winds. There are several parcels and five microclimates, which support these grape varietals: Syrah, Clairette, Chardonnay, Mourvèdre, Pinot Noir and Viognier. Chardonnay and Pinot Noir are certainly atypical grapes for Provence, and it turns that these vines are originally from Burgundy.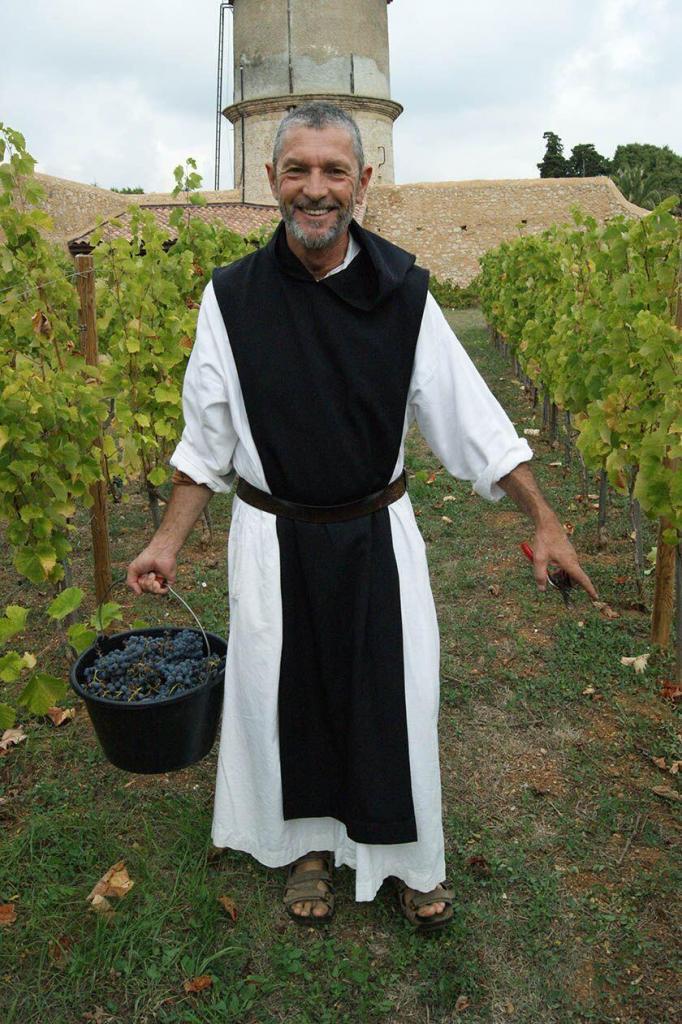 There are seven different wines produced, some blends and some single varietals, for a total of about 40,000 bottles annually. There is also limited production liquors (approx. 5000 bottles) and some olive oil.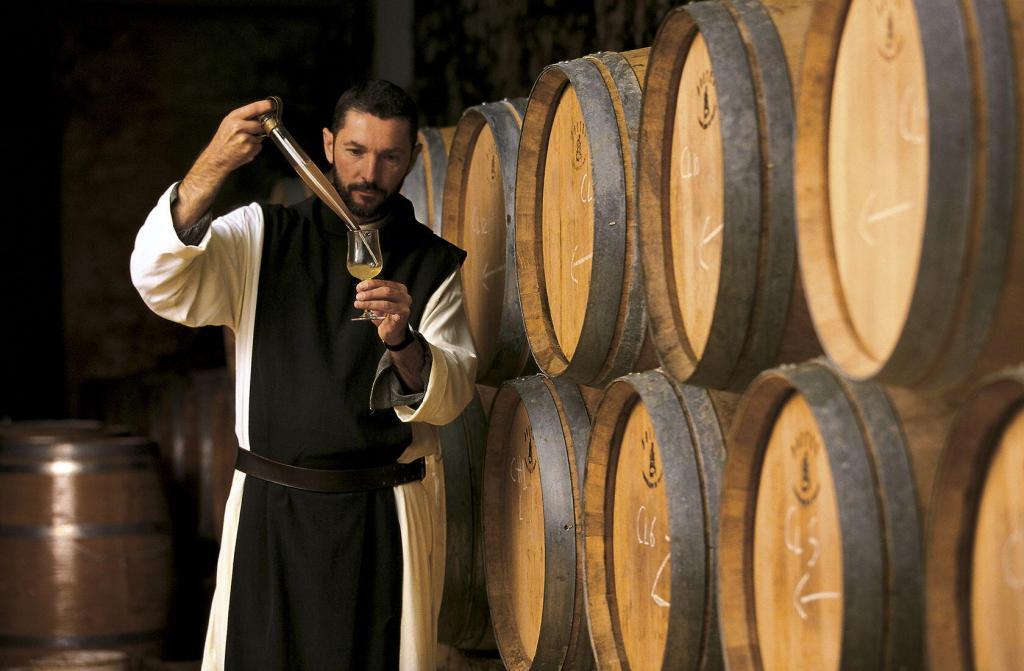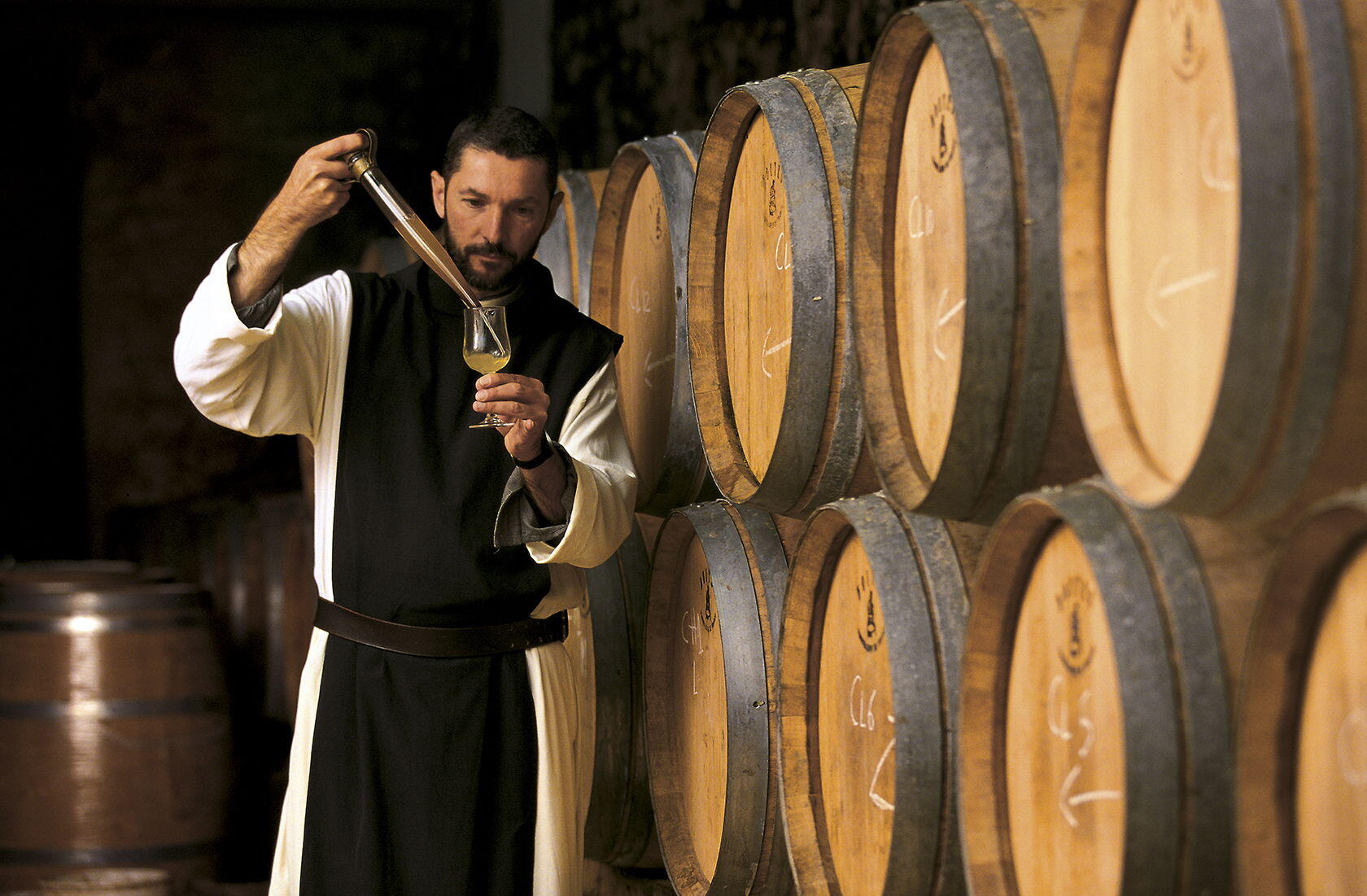 We ordered a bottle of Saint Césaire Chardonnay with our lunch there must have had a hole in it…so we bought a couple extra for the ride home.
L'ile Saint Honorat is definitely worth a visit for the food, the history and the wine.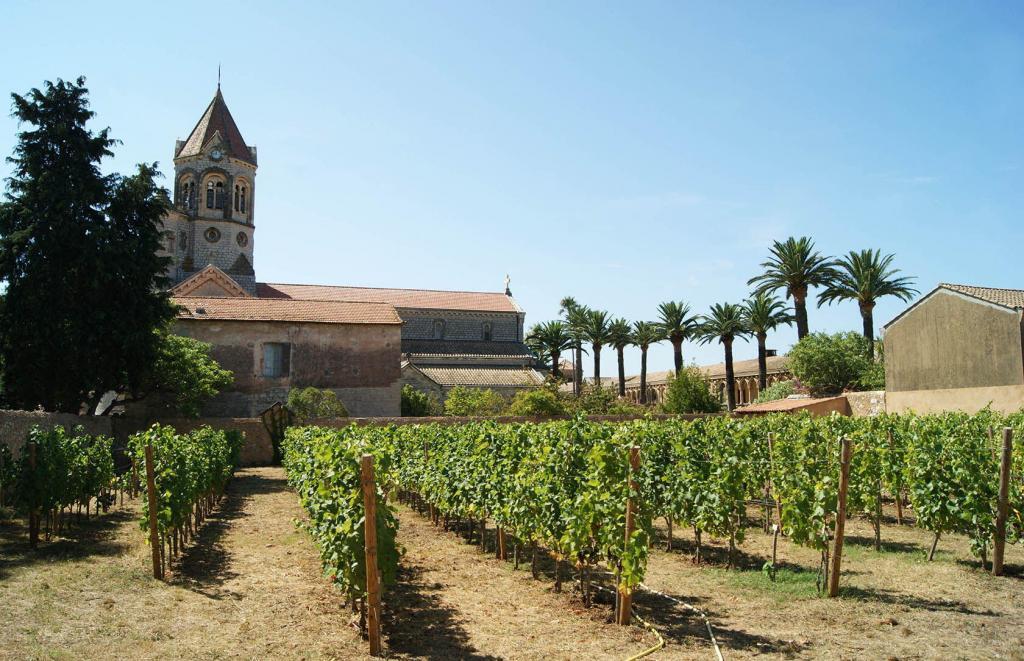 Image Credits: Photos provided by and published with the permission of l'Abbaye de Lérins
*Check for seasonal closures in November