French History of the Fleur de Lys: The Iris of Kings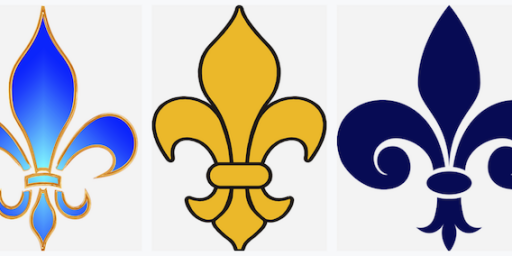 By Margo Lestz
The fleur de lys is a stylized flower that has a long association with the kings of France. There are two spellings for this floral emblem – fleur de lis and fleur de lys. Both can be used to refer to the botanical lily flower or the symbol.
"Fleur de lys" literally means flower of the lily. This might lead you to think that the symbol represents a stylized lily. The only problem is that it doesn't look like a lily flower… And that's because it's not. It's really an iris: specifically a yellow iris that grows at the water's edge.
…Continue reading here for the background on how a lily is not really a lily, but rather a golden iris from the Lys River. The river runs from Pas de Calais in northern France to Ghent, Belgium. The golden fleur de lys has been associated with French kings and royalty since the 12th century. However, the exact timing of the origins and appearance of the symbol on shields and in the coat of arms may have been as early as the fifth century.
Contributor blog post by: The Curious Rambler