Flavours of Provence Holiday Menu for Bird Lovers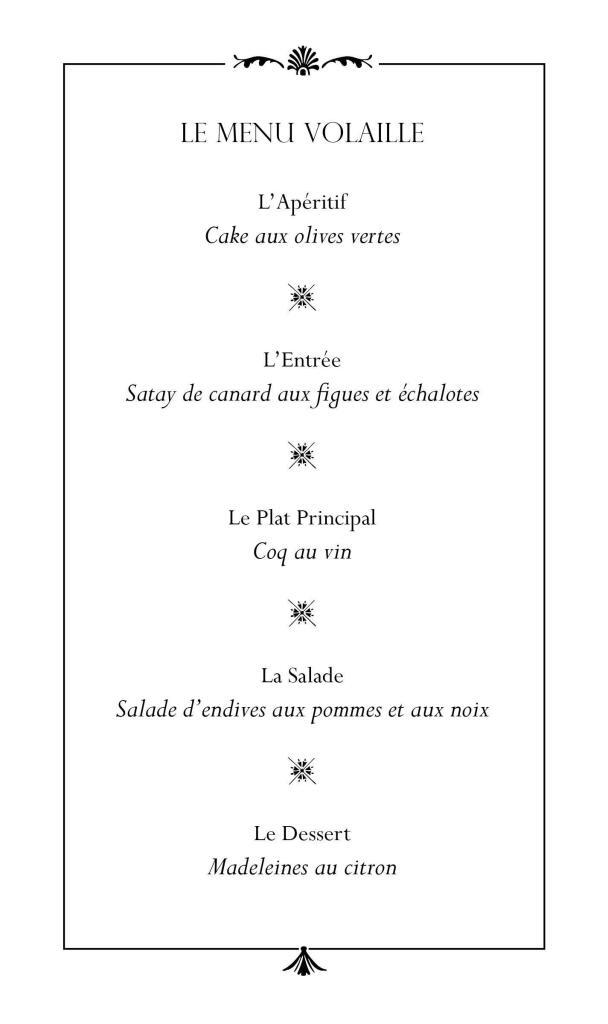 With its natural abundance of local produce, Provence offers lots of flexibility for entertaining all year. The region is graced with plenty of sunny days and just enough moisture to allow for delicious foraging experiences.
This holiday-inspired menu (recipe links are below) pulls together regional olives in a savoury cake (recipe by Avignon Gourmet Tours) to nibble on with drinks. Tasha Powell's fusion of duck satays with a fig compote follows as the entrée. The main event is a French classic of coq au vin with mushrooms and a hint of bacon flavour a recipe perfected by David for his blog Cocoa & Lavender. The salad combines endive, apples and walnuts, and the final touch is a tangy sweet lemon "tea cake" – Madeleines.
With Drinks
Starter Course
Duck Skewers with Fig and Shallot Compote
Main Course
Salad
Endive, Apple and Walnut Salad
Dessert