Easy Recipe for Roasted Lamb Shoulder
Lamb dishes are popular in Southern France; the climate with long spells of hot, dry weather is not well-suited for diary or beef cattle. However, smaller animals such as goats and sheep find lots to graze on in the fields and craggy hills. Prior to coming to Provence, I would have said that I did not like lamb, but obviously I had not experienced slow-roasted lamb shoulder. This recipe was prepared in a cooking class at the Cook'n with Class location in Uzes.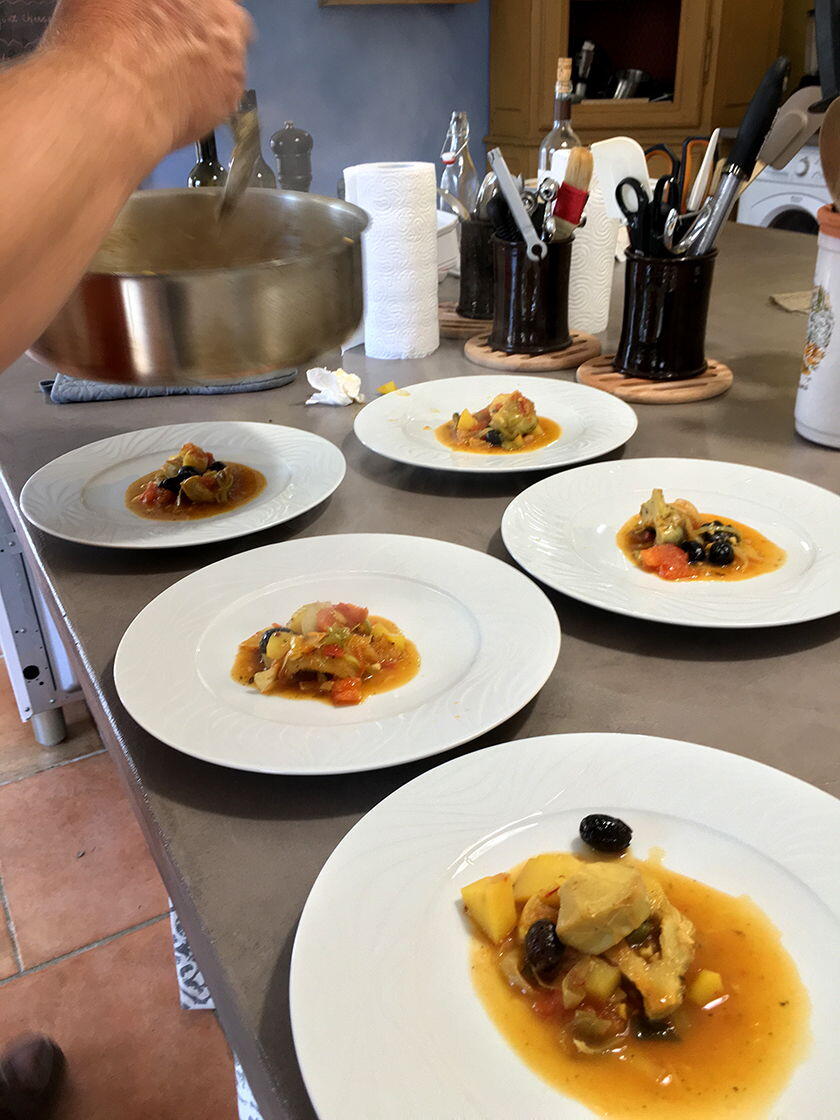 Roasted Lamb shoulder
A delicious warm and hearty dish made with the simplest of ingredients that any cook of any level should try.
Ingredients
1

Shoulder of

Lamb

Salt & Pepper

to taste

Piment d'esplette

to taste

3

tbsp

olive oil

good quality

200

gr / 7.1 oz

Vegetable Mix

(Carrots, Onion, Garlic, Celery etc...)
Instructions
Make a bed with the vegetables in a oven pan.

Place the shoulder skin down and season well with salt & pepper.

Add the olive oil

Cook 30 minutes in the oven at 200ºC (400ºF)

Turn the shoulder over and season well with salt and pepper this side

Cook again for 15 minutes at 180ºC (350ºF)

Let rest at least 15 minutes outside of the oven before serving
Notes
This lamb can be served with virtually any vegetables, seasonal, or simply your favourites. Potato, turnip, and parsnip make a wonderful alternative or mashed as an additional side to the traditional mirepoix.
According to Wikipedia: The Espelette pepper (French: Piment d'Espelette ) is a variety of species C. annuum that is cultivated and harvested in the French commune of Espelette, Pyrénées-Atlantiques, traditionally the northern territory of the Basque people. Read more about this pepper here.