Avignon at Christmas who moved the market?
Hilda Stearn tries to visit Provence every November in time for the Christmas markets. Here, is the story from her 2014 visit:
A bit of artistic license perhaps as our visit was in early December!
However, it is something of a ritual that we visit the Christmas market in Avignon and have a meal before heading home.
This year (2014) the market was different, spread across several squares, and I am not sure that it worked. Following some hard-to-follow markers on the pavement did allow us to wander down streets that we had previously missed which was fine except that the weather was not great: it started raining. In effect, it was a case of you needed to know where you were going regardless!
Whilst we did buy some goodies from the main market our real mission was to visit the Santon display that had moved from its usual location of the Hotel de Ville. We succeeded. The display was in a lovely little church off a small square that in the summer is teeming with people having coffee and lunch. It is, in fact, where Carolyne and I first met, so it did seem familiar which is always reassuring! In the church, there was a singing group wearing traditional clothing. Like so many things in France (and another reason I love it so much) it was a simple and understated scene within the Church yet oozing charm.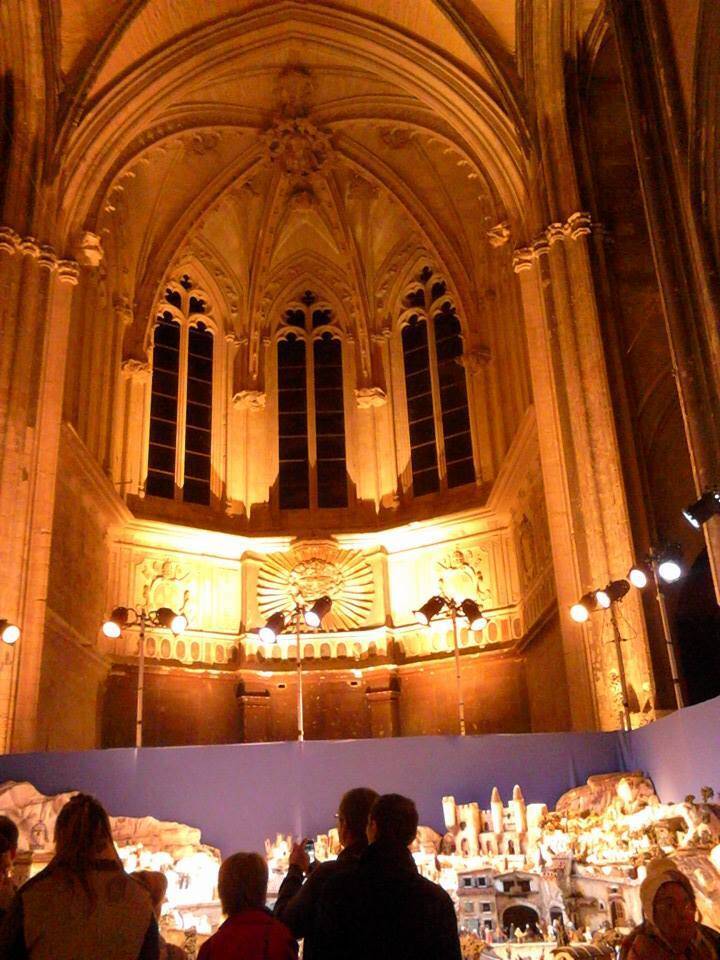 Having strolled around Avignon, it was time to think about dinner!
Whilst it is tempting to go back to previous haunts we do like to find somewhere different and this year (again) we found another little treasure hidden just behind the Palais des Papes. Restaurant Le Brigadier du Théâtre had two other diners when we arrived however within a short time the place was full. A great recommendation and the food was lovely. It is closed on Tuesdays although there are plenty of other great places to eat nearby.