Ansouis at Provence's Crossroads in the Luberon
Luberon Villages
Ansouis was a gift – 963 AD, and it still is!
This village first appears in a written record in 963 AD, referring to Lambert de Reillane, who donated Ansoye lands to the Abbey of Saint-Pierre de Montmajour. This land in the Aigues valley belonged to his grandfather Foucher de Valensole.
Perched on a craggy outcrop, Ansouis is in the heart of intertwined vineyards and endless olive trees. Where village inhabitants enjoy expansive views of the Grand Luberon range and the Durance River valley. Physically elevated above the main route between Aix-en-Provence and Apt, the hamlet and its fortress, were provided visibility to movement in the area during the Middle Ages. Heavy stone defensive walls allowed some minor comfort for inhabitants during those turbulent years.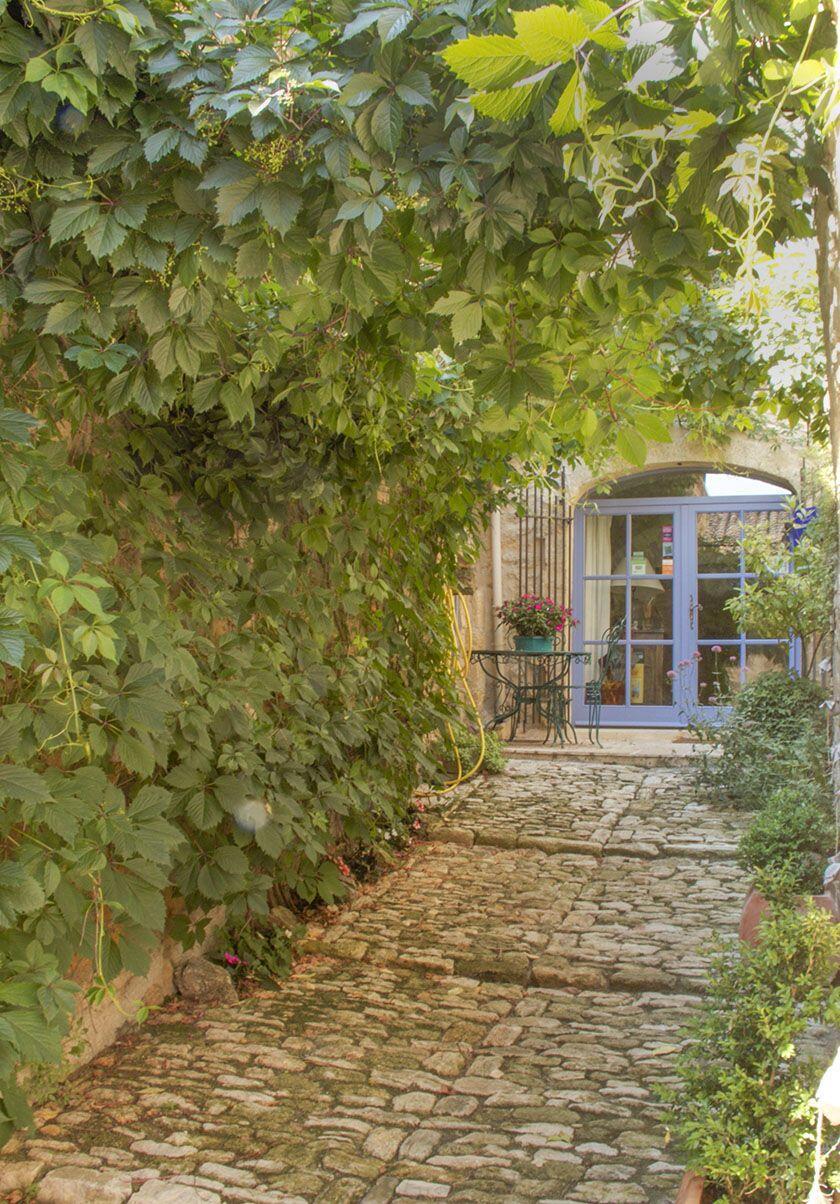 Chateau d'Ansouis has a dungeon. Its foundation, once a Celtic-Ligurian stronghold, was used to construct a military outpost and eventually a bastide for several generations of the Sabran family. Alterations to the castle occured during several phases between the 12th and 17th centuries. The Chateau d'Ansouis changed hands in 2008 after almost 1,000 years within the Sabran clan; it remains open to the public for guided visits. The building itself, although not architecturally stunning, is worth visiting for the view of Mont Sainte-Victoire from the terrace.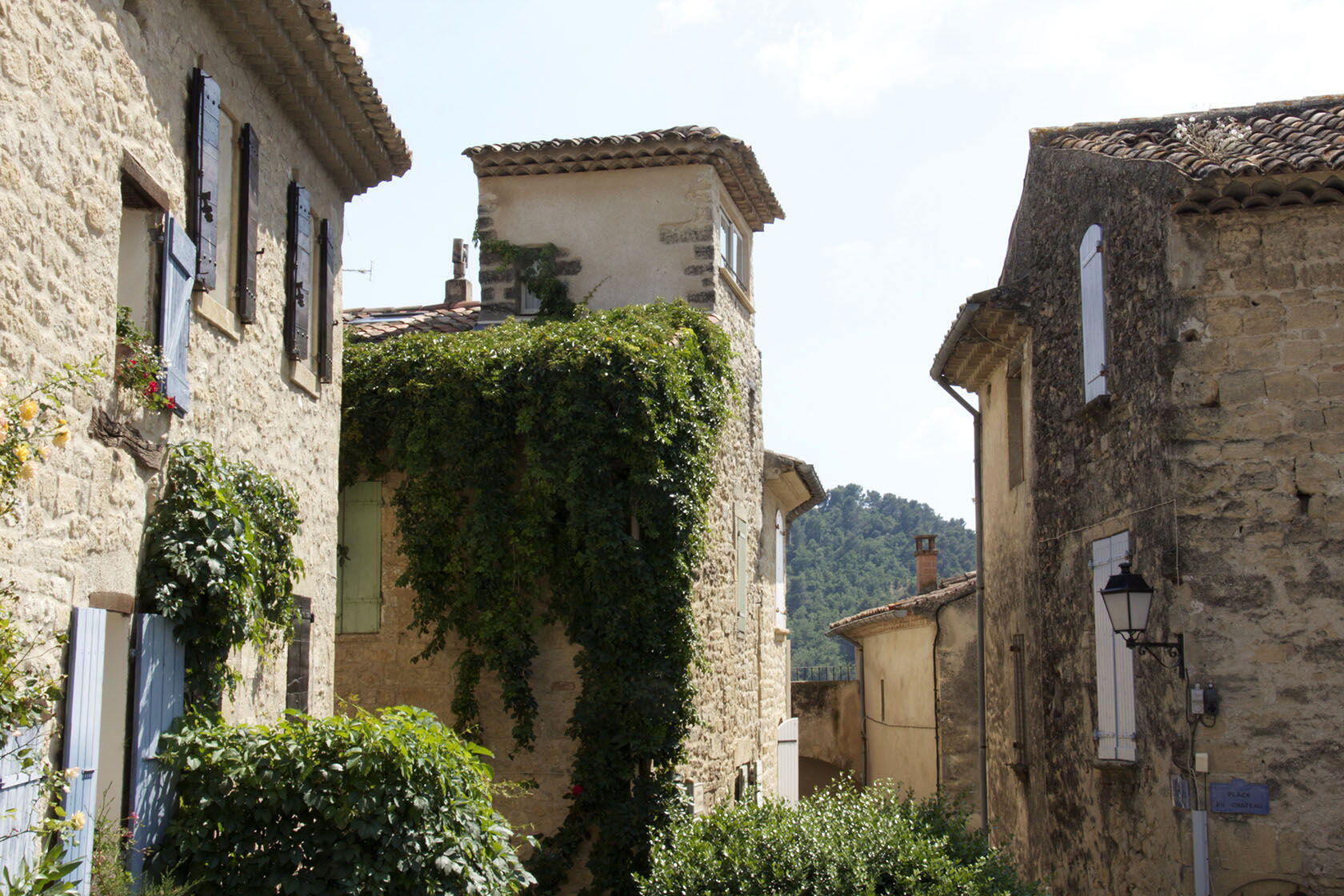 Beaux Villages
This gem of a village in the Luberon that earns its status as one of the Les Plus Beaux Villages de France. Ansouis with its tiny laneways, houses built into ancient ramparts, and stone facades with brightly painted shutters, this town oozes charm while retaining elements from its medieval past. Read about the other villages in the Luberon and the rest of Provence that are on the Beaux Villages list.
Originally published on:: Ginger and Nutmeg.
Michel and Shirley often visit Ansouis for a gourmet lunch at La Closerie, from their home in Sablet.
Please share this with friends and family.