A perfect late summer appetizer – Financiers aux Courgettes (Zucchini Financiers)
We all try to make summer last as long as it can and this past weekend, I needed to bring a tasty dish to an end of summer picnic. Although many guests bring the usual salads and other dishes requiring cutlery, I always opt for finger foods which are so much easier to manage, especially when balancing a glass of rose in one hand. My other picnic criterion is that the dish needs to taste good at room temperature. If you have zucchini taking over your garden, this is the perfect recipe for you. Right now zucchini is plentiful and inexpensive at local markets and farm stands.
These Financiers aux Courgettes – little zucchini cakes – fit the pot luck bill perfectly. Typically in French cuisine, a financier is a small, airy cake, often with an almond flour base, that is eaten for dessert. I prefer savoury financiers which lend themselves to a myriad of combinations – sausage and cheese, spinach and cheese, olive, walnuts and cheese – the combinations are limited only by your imagination. We often prepare financiers as hors d'oeuvres in my Farmers' Market to Table cooking classes.These financiers are redolent of basil and garlic and get their salty kick from the addition of good-quality feta cheese.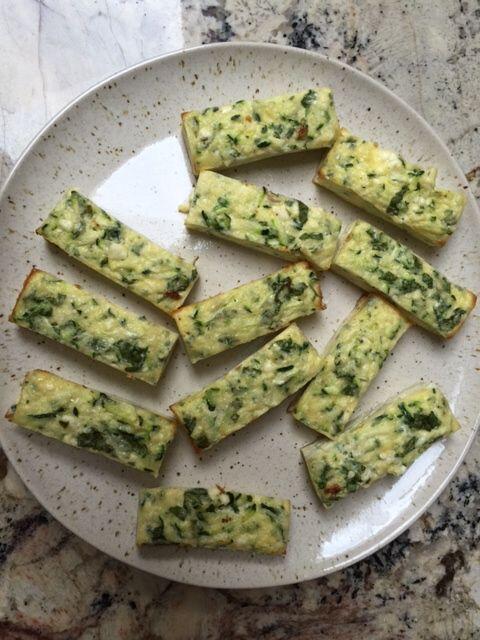 Financiers aux Courgettes
This is an easy savoury appetizer that combines zucchini and feta.
Ingredients
1

Medium

Zucchini

(about 1/2 lb)

1

Garlic Clove

finely chopped

2

Large

Eggs

1/3

Cup

Flour

1/2

Cup

Heavy Cream

3

oz

Feta Cheese

good quality

generous handful

Fresh Basil

finely chopped

pinch

Nutmeg

to taste

Freshly ground black pepper
Instructions
Preheat oven to 350 degrees. Whisk together the eggs, cream, nutmeg and pepper.

Add flour and whisk to blend. Top and tail the zucchini and grate it in a Cuisineart or box grater.

Place zucchini into a clean dish towel and squeeze out as much liquid as possible.

Add zucchini, garlic, basil and feta cheese to batter and gently mix to blend.

Pour batter into a 12 piece financier baking mold and bake for 25 minutes. Allow the financiers to cool in the pan for 10 minutes.

Invert financiers onto a plate. Serve at room temperature as an appetizer.