Lunch and 3 other reasons to visit Chateau d'Estoublon
My birthday falls on the same date every year, and I had certainly dropped enough hints that maybe my hubby should plan something to acknowledge the day. Instead, at 12:45 pm we were headed towards Arles without any sort of agenda other than I suggested a visit to Abbey de Montmajour to see the photo exhibit.
And, we were both hungry!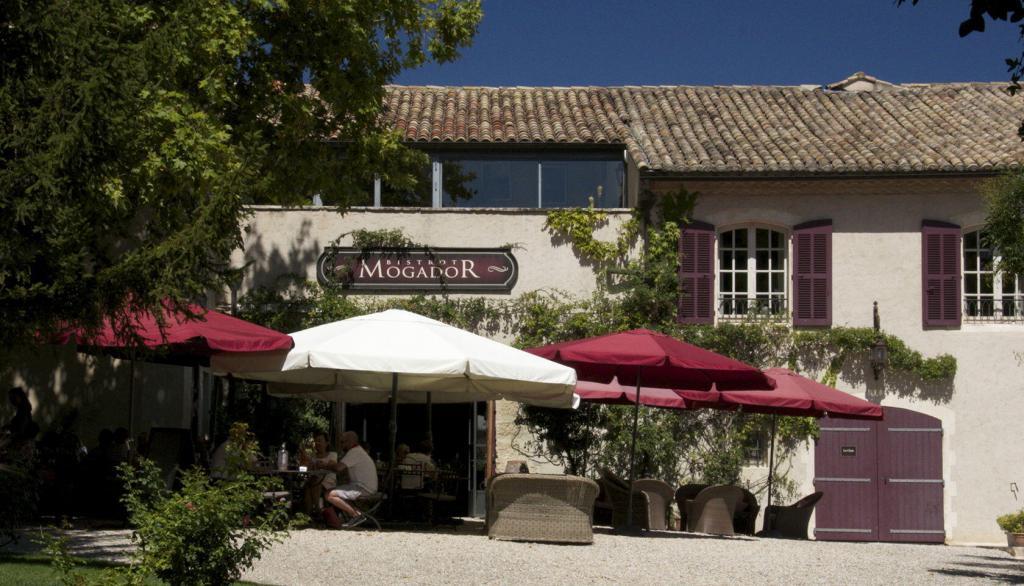 Bistrot Mogador at Chateau d'Estoublon came to mind. This restaurant is open for lunch and dinner with meals served al fresco under the shade of a large Plane tree and Smartie-coloured umbrellas. During cooler months or less favourable weather customers are welcomed into a cavernous room, which was the original wine storage cellar for the chateau.
At the end of August, we enjoyed a relaxed lunch on the terrace with an appropriate dose of people watching. The Bistrot Mogador menu is crafted around seasonal ingredients with daily specials, fresh salads and a prix fixe option.  Of course, it is hard to resist sampling a glass of wine at a vineyard…
Lunch was delightful.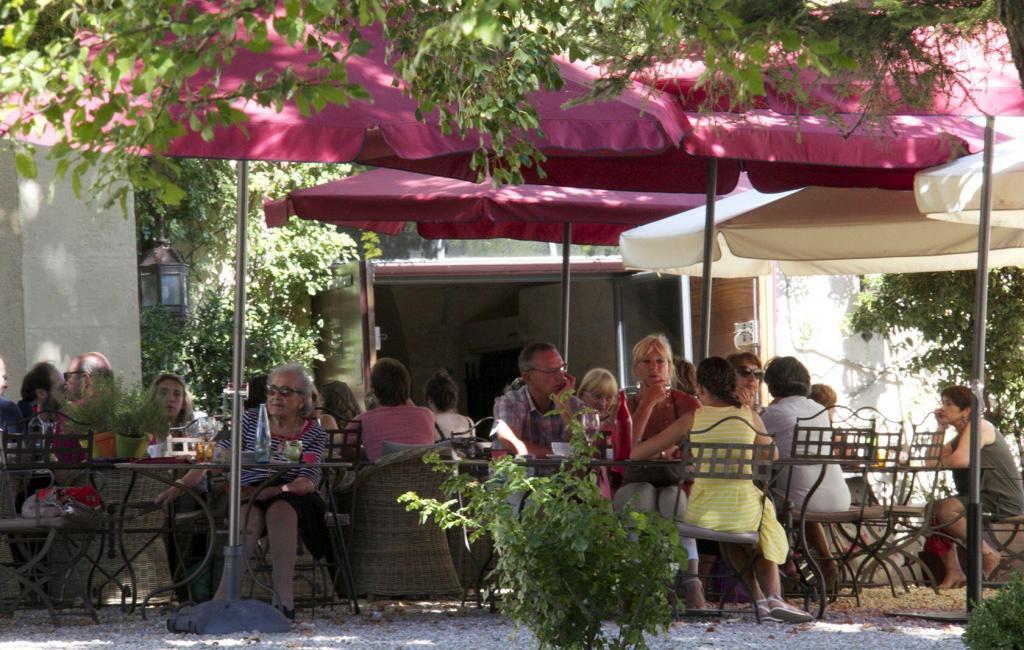 However, if you don't feel like eating here are three (3) other reasons to visit Château d'Estoublon.
1)    A glimpse of Provencal history
The elegant Château d'Estoublon that you see today was constructed in 1690 receiving its current name in the early 18th century. Records from the Middle Ages indicate there was a large structure in place at that time referred to as "le Grand Mas" (the large house).  The castle and adjacent farmland assigned to Seigneurie du Mont Paon fell under the powerful domain of the Counts of Les Baux, until 1426. The property changed hands several times before original buildings were destroyed by warring Protestant troops in 1561.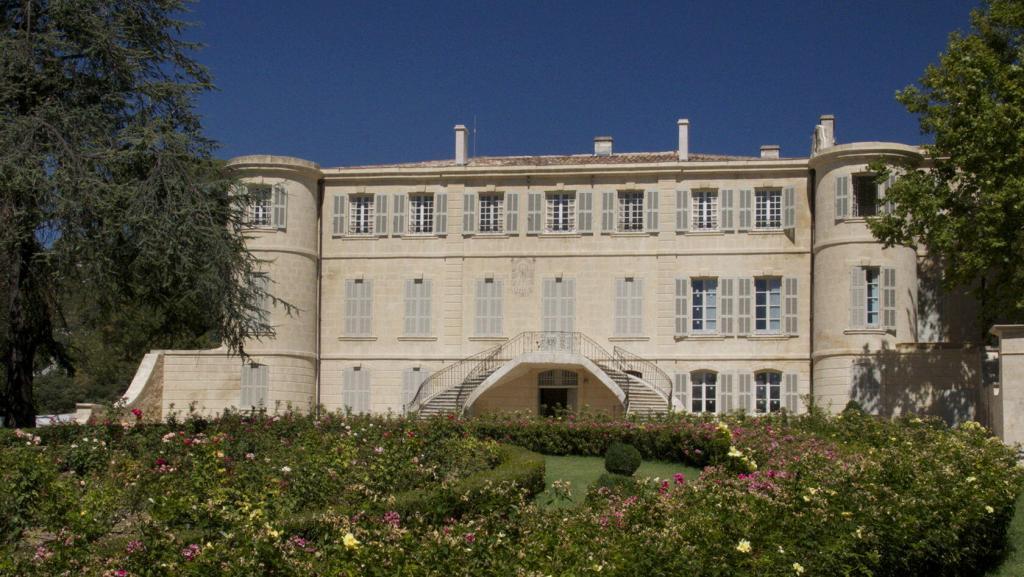 A new era dawned for the neglected estate in 1999.
2)    A mindful restoration project
A grand driveway slices through comb-tooth rows of grapevines basking under scorching summer rays. This asphalt track lined with Cyprus trees guides you to the entranceway and the welcome shade of umbrella pines and then eventually to a generous parking lot.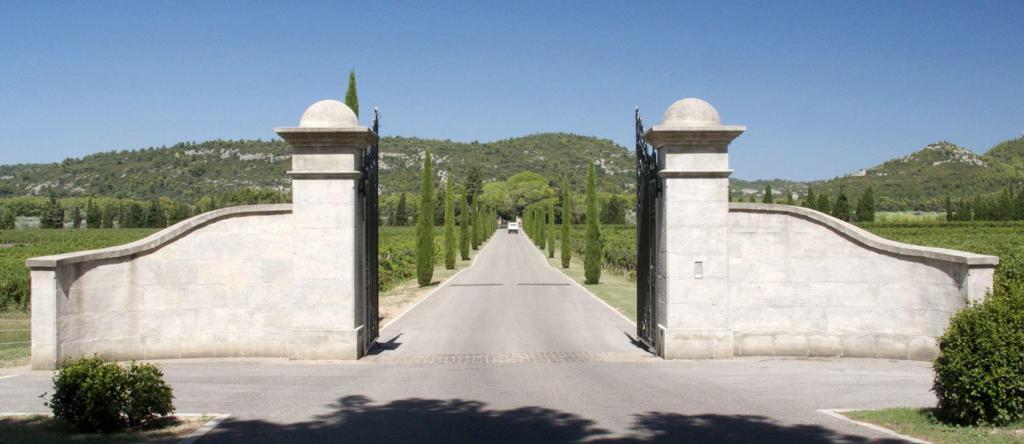 In 1999, the estate was acquired by a Swiss family (Schneider) who understand the art and commerce of quality timepieces. Valerie Schneider and her husband Rémy Reboul manage the property, combining their experience of exquisite workmanship (Valerie) and Michelin-star worthy food and beverage hospitality (Rémy).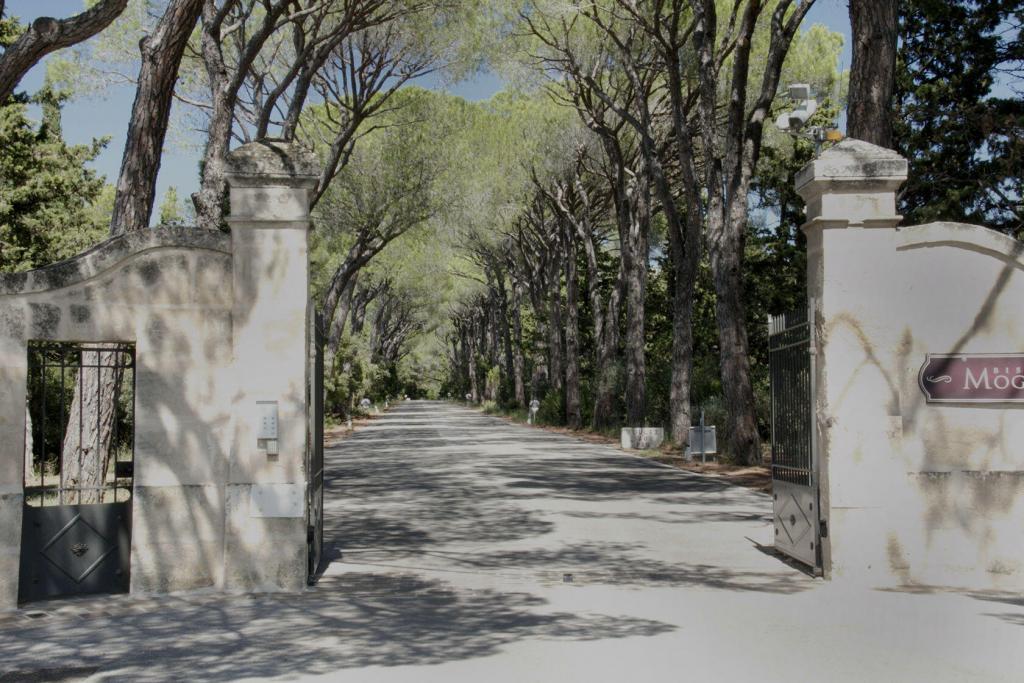 This couple with an eye for quality and a desire to acknowledge the property's historical roots, so deeply interwoven with the Alpilles, have poured significant resources into the restoration of old farm buildings. Chapelle Saint-Hubert fully restored with its sunlit stained glass is the setting for onsite weddings. Located in what was previously storage for farm equipment, is a stunning boutique the epicentre for local artisanal food products, gorgeous clothing and the place to sample estate wines and olive oils.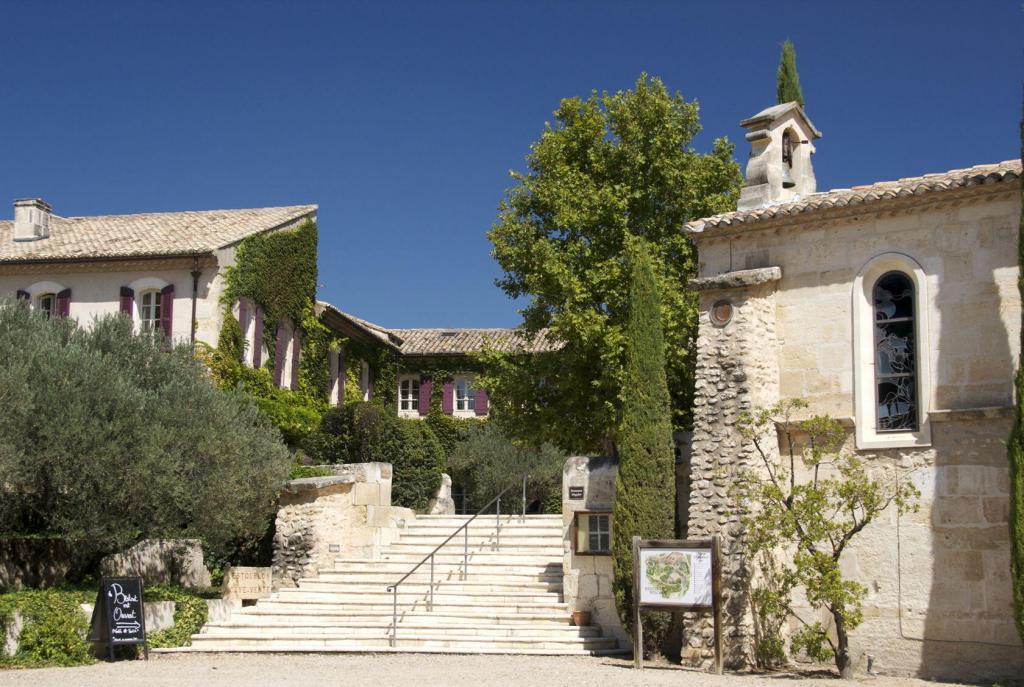 Le Grand Mas, the chateau building itself, is currently undergoing a significant restoration project and scheduled to open in late spring 2016.
3)    Tastes of grapes and olives
Domaine d'Estoublon is a large swath of land, a total of 494 acres, in the Regional National Park of the Alpilles just a stone's throw from the village of Fontvielle. There are 47 acres dedicated to organic grapevines that fall within the boundaries of the Appellation d'Origine Protégée (AOP) Baux de Provence and 254 acres of olive trees with five olive varietals typical of the region.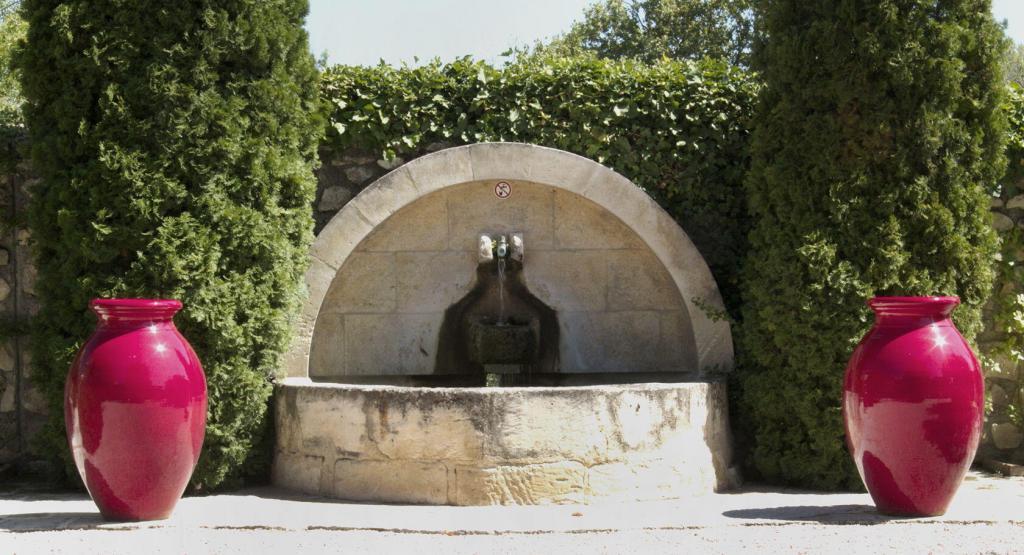 Château d'Estoublon is a fabulous place to visit for a meal, for a walk through the gardens or the vines, or to do a little shopping.
Practical Information:
Château d'Estoublon (website)
Route de Maussane
13990 Fontvieille
Restaurant: La Table d'Estoublon
Boutique: onsite and online
Stay: Book a room or better yet the whole castle