Lavender Mint Meyer Lemonade a Refreshing Summer Drink
I've fallen in love with a new drink this summer – Lavender Mint Meyer Lemonade. It's been unbelievably hot and sunny in Provence, pretty much non-stop. So this weather is a perfect time to sip while sitting in the shade, listening to cicadas while enjoying a gentle breeze. This lemonade is very refreshing and I am sure it has healing properties, I am certain of it ;)
LAVENDER MINT MEYER LEMONADE Ingredients: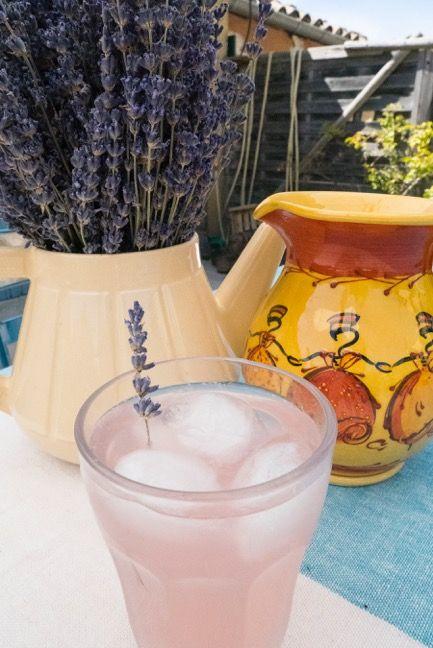 Bring 2 1/2 cups water to boil in a medium pan

Remove from heat and add honey, stirring to dissolve

Add the lavender to the honey water, cover, and let steep at least 20 minutes or to taste.

Strain mixture and discard lavender. Pour into a pitcher .

Add a few large sprigs of mint and muddle a little bit

Add lemon juice and another 2 1/2 cups of cold water and stir

Refrigerate until ready to use and serve in glasses with lots of ice!
I use less honey as I prefer mine hardly sweet, so use as much as you want to taste. Lavender honey is a wonderful addition, but use any honey you like. And for those more adventurous, this is quite nice with a little splash of gin!
Please share this with friends and family.