Virginia Johnson's Travels Through the French Riviera
French Riviera an Artistic Book
Whether you have been to the French Riviera countless times or have always dreamed of the place, Virginia Johnson's "Travels Through the French Riviera" is an insider's guide from an artist's perspective. Johnson is a Canadian designer and illustrator, and her book is a compilation of many years of exploration along the Côte d'Azur with her sketchbook and paintbrushes. Throughout the book, Johnson takes you on a colourful, image-filled journey to famous coastal towns, hilltop villages and even her favourite beach.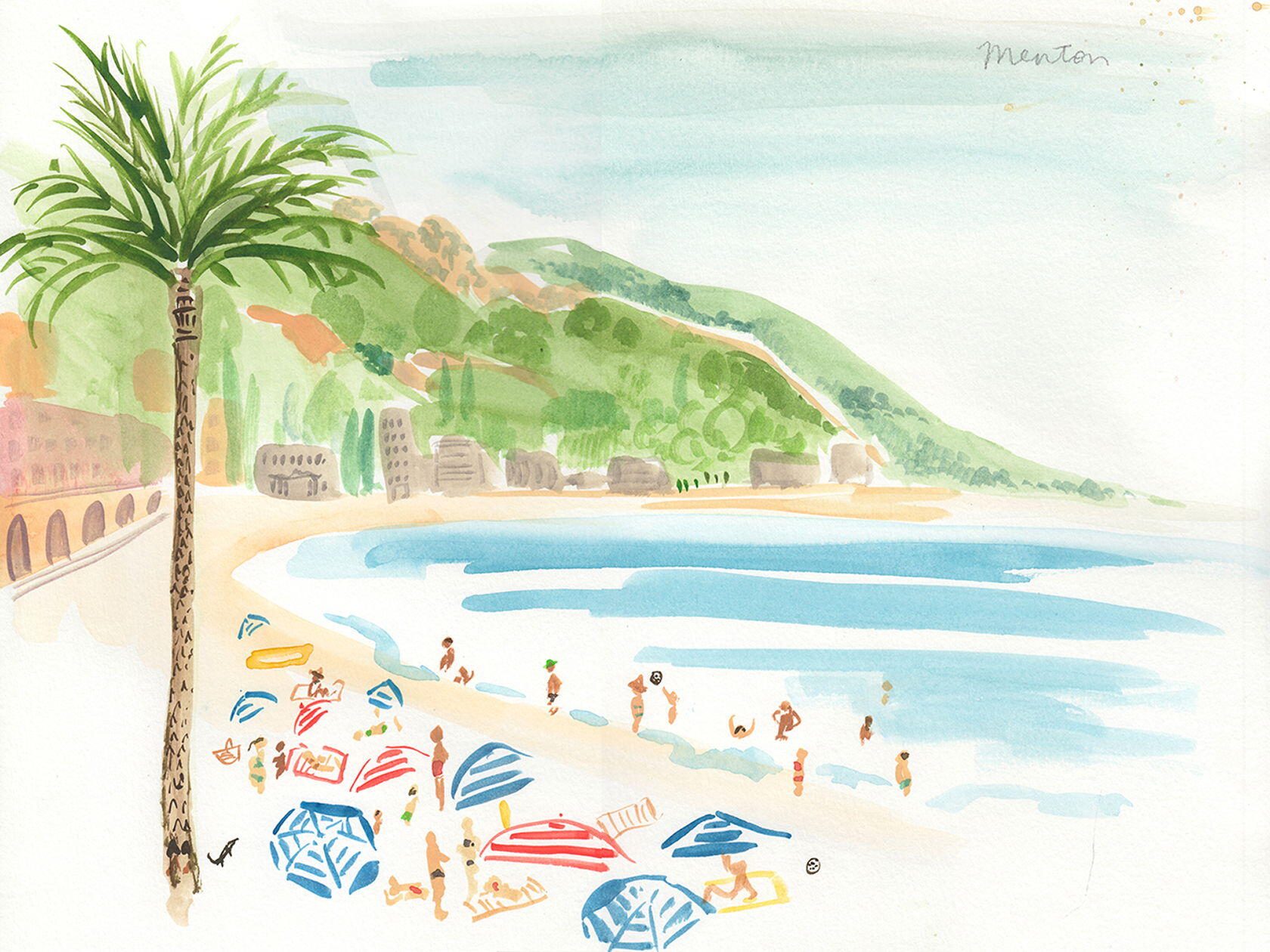 After visiting the Côte d'Azur at least, a dozen times since the age of sixteen Johnson decided to write a book. Although the book was only published in 2018, it is clear that the Mediterranean colour palette established itself in her memory long ago.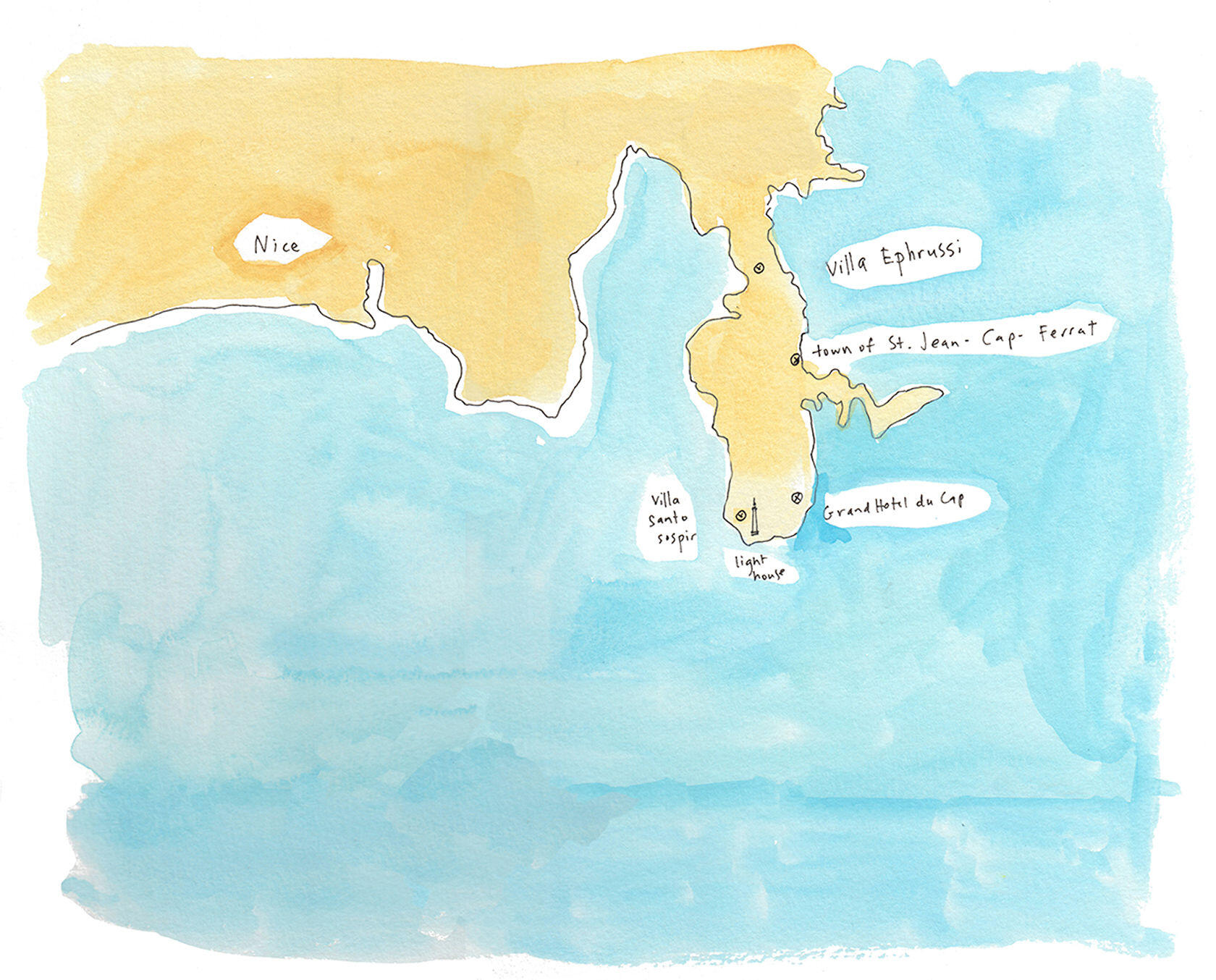 "There is a different light in the South of France – softer, more golden, and as well a different palette you see on buildings, clothing and in the landscape.  There are lots of rose shades and apricot and buttery yellow which is favoured by the population, and you can witness this in the linen shirts they wear or the soft pastels in which they paint their houses. Also, the rocks and scrubby landscape around the ocean creates a palette of muted greys and ochres, and the receding mountain ranges give layers of soft greens and blues.' ~ Virginia Johnson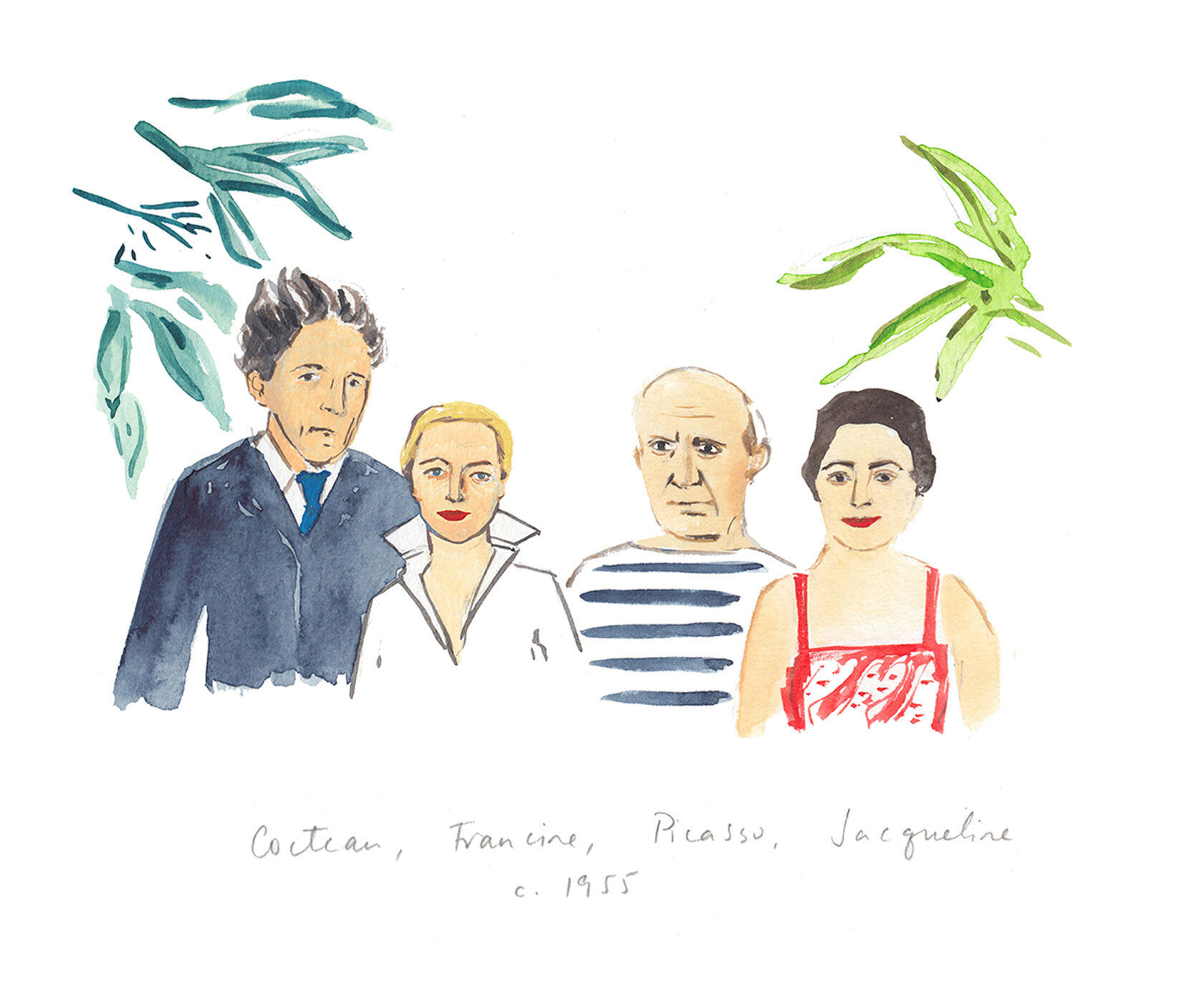 This project took about three years to complete in collaboration with her publisher Artisan Books. To write, paint and sketch "[eafl id="49799″ name="Virginia Johnson Travels Through the French Riviera" text="Travels Through the French Riviera"]" Johnson returned to the Côte d'Azur with a map, a rental car, and a selection of paints. Throughout the pages, she retraces previous stops in a meandering route along the coast. The journey is neither a travel log nor memoir, but rather an inspiring collection of thoughts matched with the Mediterranean hues from Menton to Brigitte Bardot's St Tropez.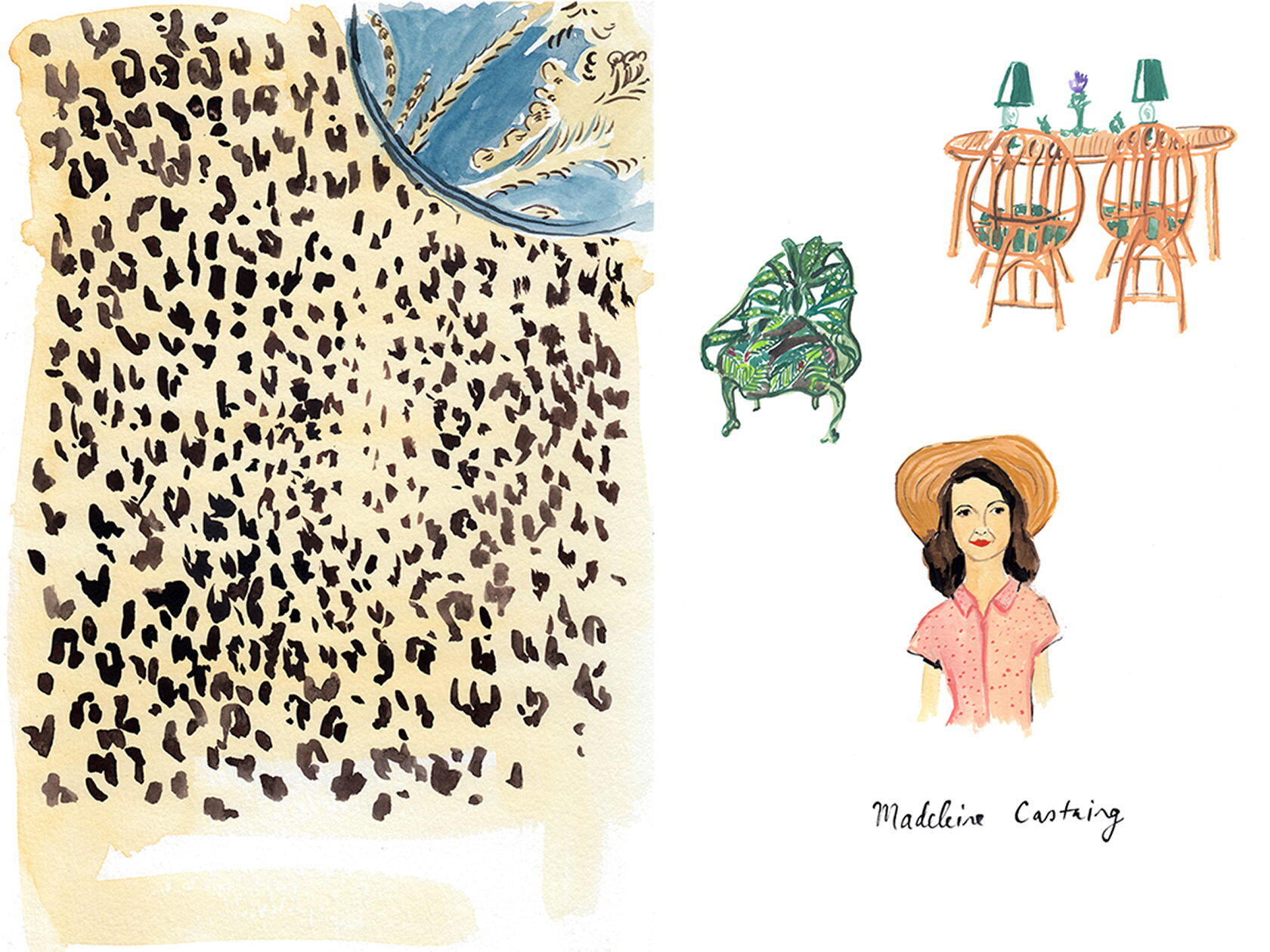 "I was in my early twenties when I first laid eye on Menton."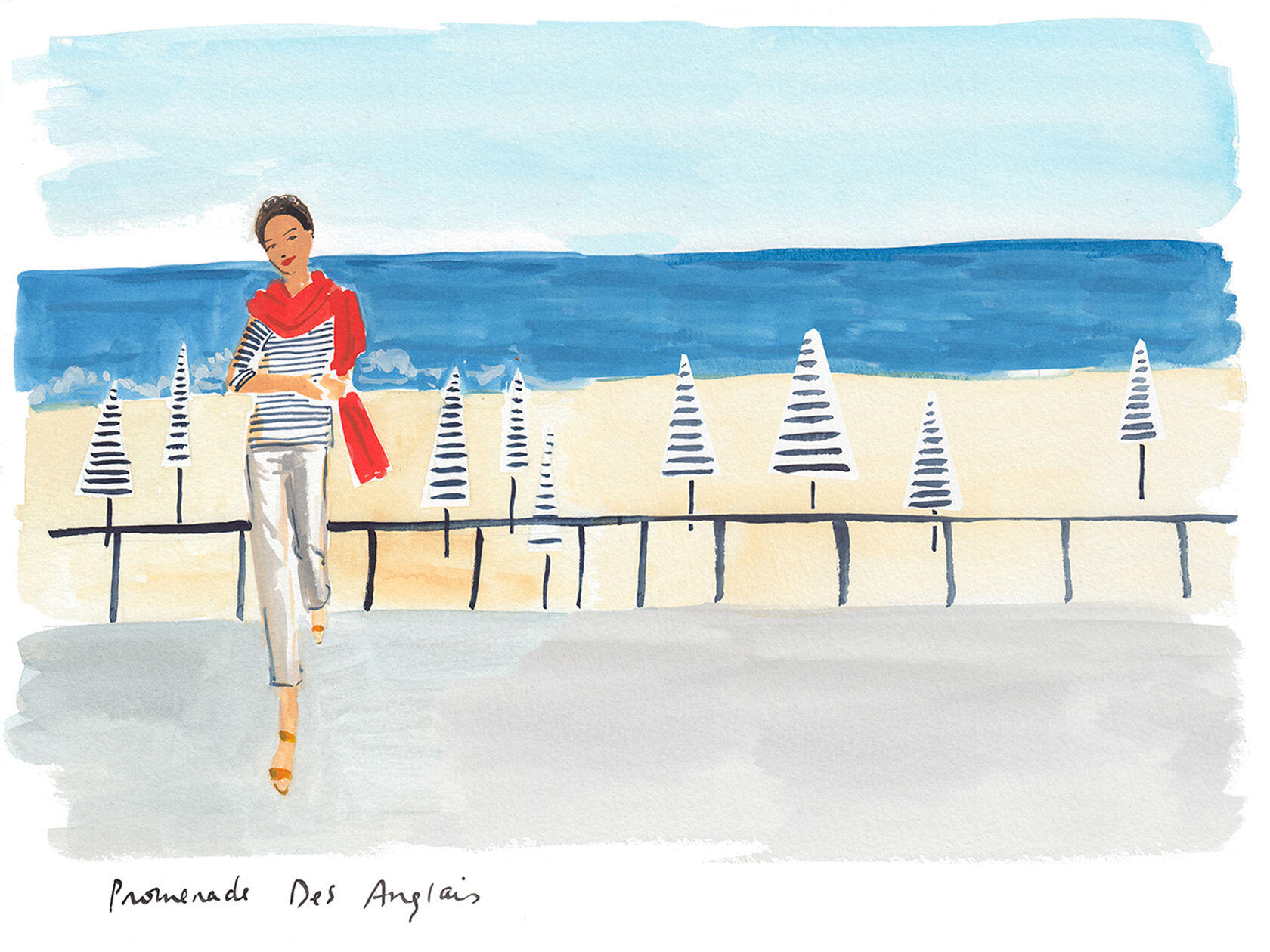 If you love pretty things and practical travel tips, then "Travels Through the French Riviera" is a book you need to add to your collection. Johnson's storytelling and imagery will help you to navigate Nice's old town and discover the best pastry chef in Antibes. On the cultural side, she explores the Picasso Museum (Antibes), and the Henri Matisse stained-glass windows in the Chapel of the Rosary in Vence. All that before her shopping tips and ideas on where to eat!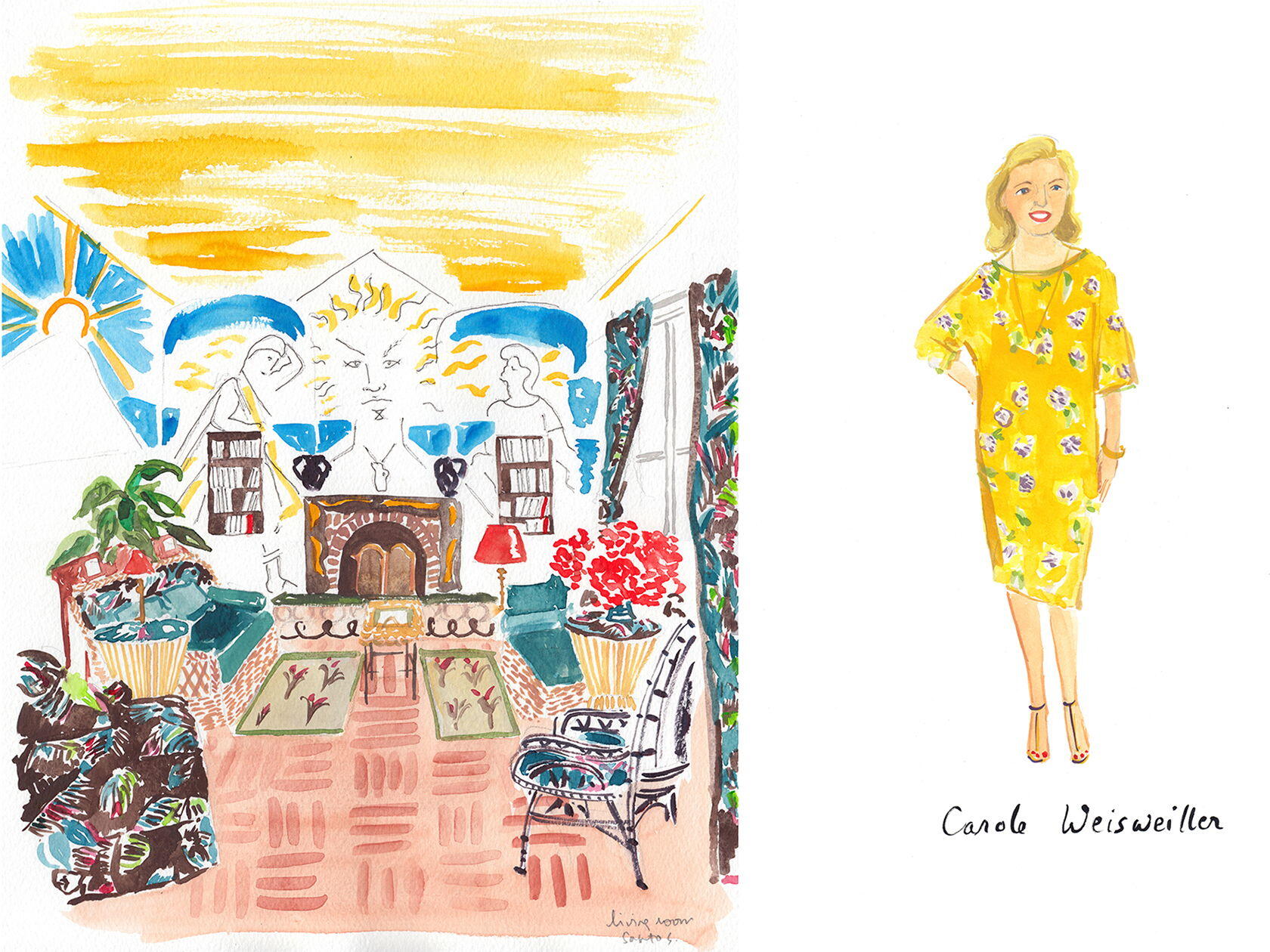 Of all the places you mention in Travels Through the French Riviera, do you have a favourite?
My favourite place in the book would have to be Villa Santo Sospir.  It's the villa where Cocteau lived for a decade in the 1950s and where he painted murals all over the walls.  It was owned by a wealthy socialite for 70 years and decorated by the famous French decorator Madeleine Castaing.  It's a charming, exuberant, stylish but relaxed family home on the very tip of Saint Jean Cap Ferrat, full of textiles and patterns and sentimental objects.  It was sold a year ago to another family and will reopen in 2020 after a renovation.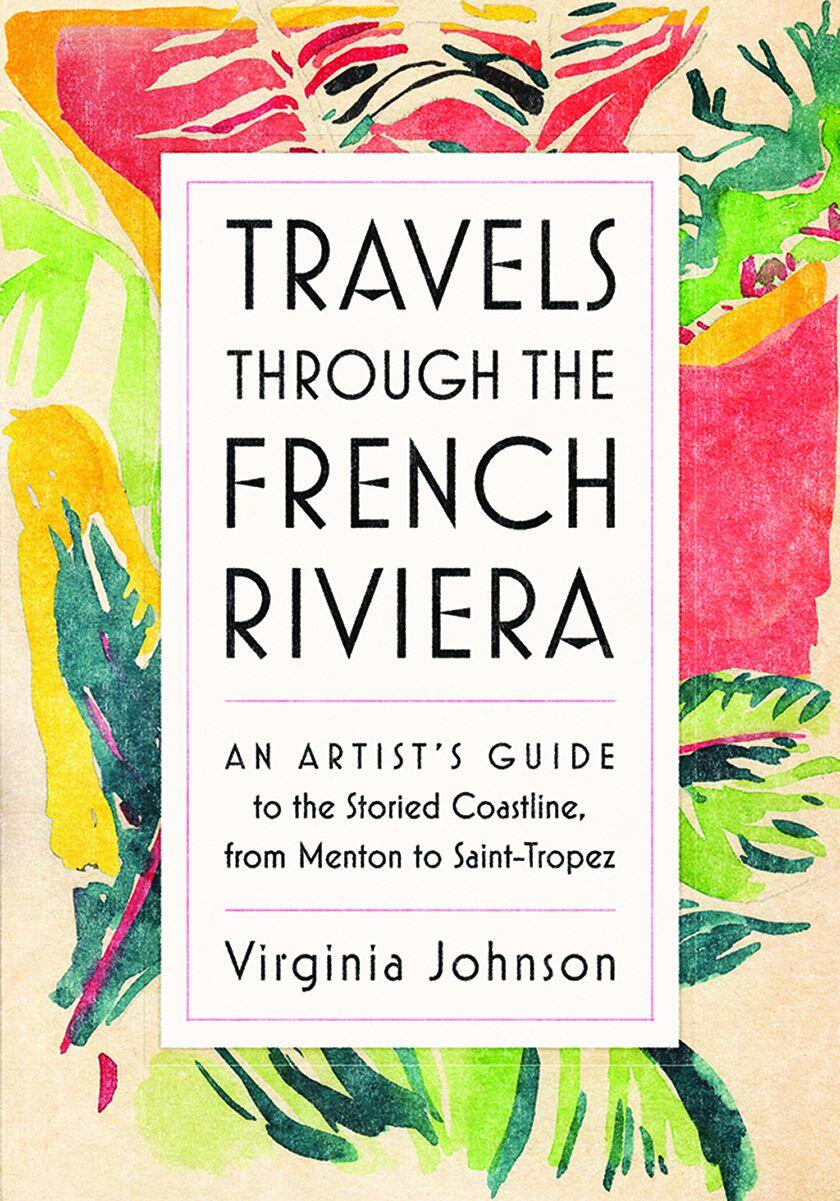 Where to Find Travels Through the French Riviera
The book can be purchased online most booksellers such as [eafl id="49799″ name="Virginia Johnson Travels Through the French Riviera" text="Amazon"] and Indigo.
Or visit one of these great independent stores and bookshops:
In Ontario, at Type Books in Toronto and A Different Drummer Books in Burlington.
New York: it's sold at John Derian Company (design and décor) and the lovely Idlewild Books in Manhattan and Brooklyn.
France: it's available at Antibes Books and Charvin, the art store, in Nice.
More on Virginia Johnson
Virginia Johnson is a Canadian textile designer and artist. She returned to Toronto, Ontario after challenging her artistic skills in New York City for seven years. After graduating from New York's Parsons School of Design, she worked as a design assistant at Helmut Lang and as an illustrator for Kate Spade. However, it was a Saturday workshop on screen printing that changed the course of her artistic career.
"I took a Saturday class at the Fashion Institute of Technology (FIT) for one semester.  I was 28 or 29, and it was a revelation that I could draw something and then screen print it onto fabric.  It combined my love of drawing and illustration with clothing, two areas I had not before linked together.  With that class, I then had a new paradigm in my head and launched a whole business around this simple concept."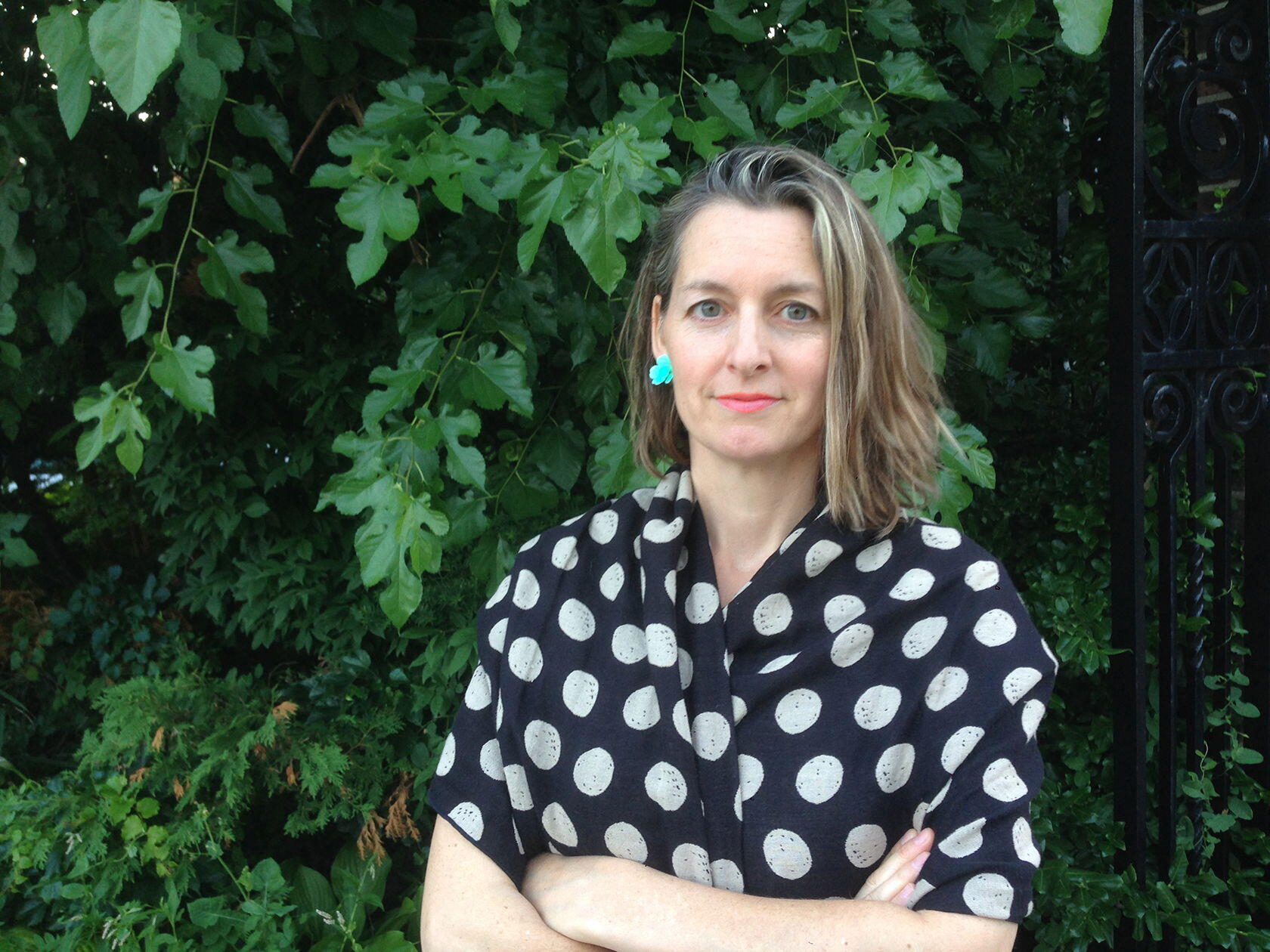 Johnson has designed textile prints for major brand names including J. Crew, Hudson's Bay, Anthropologie and Barneys. Some of her clothing designs are in the permanent collections of the Textile Department at Toronto's Royal Ontario Museum.
Is there one collection/project that you feel is most reflective of your style?
That's a hard one! I love seeing my textiles end up on products, so it's always rewarding to do a collaboration with another company and to have the cross-pollination of ideas. Working with Anthropologie they usually have a specific direction they want, and they articulate it so well, whether in the form of a colour palette or mood or travel images, and I can use that as a springboard for my ideas.  I also love being commissioned to do illustrations for books, such as Deborah Needleman's "[eafl id="49801″ name="The Perfectly Imperfect Home" text="The Perfectly Imperfect Home"]." When I'm on the same page as the author or the creative director, it really makes the project a lot of fun.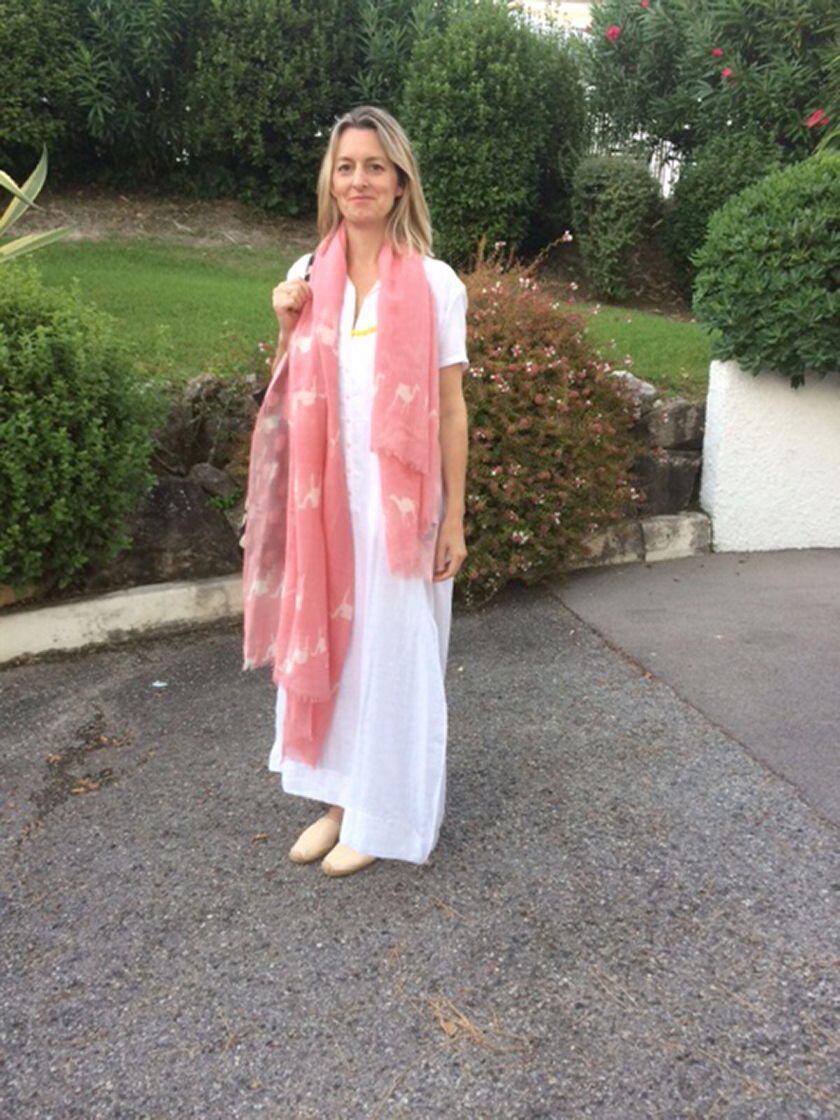 Beautiful Designer Gifts
Discover her designer shawls on Virginia Johnson's online boutique.
Make your purchase before December 15th using this code: PROVENCE25 to get a generous 25% discount. Thank you, Virginia!
Follow Virginia's colourful Instagram feed to see her designs in action.
---
Image credits: all photos provided by and published with the permission of Virginia Johnson
All rights reserved. Perfectly Provence articles and other content may not be published, broadcast, rewritten (including translations into other languages) or redistributed without written permission. For usage information, please contact us.
Syndication Information
Affiliate Information
As an Amazon Associate, this website earns from qualifying purchases. Some recipes, posts and pages may have affiliate links. If you purchase via these links, we receive a small commission that does not impact your price. Thank you in advance for supporting our work to maintain Perfectly Provence.