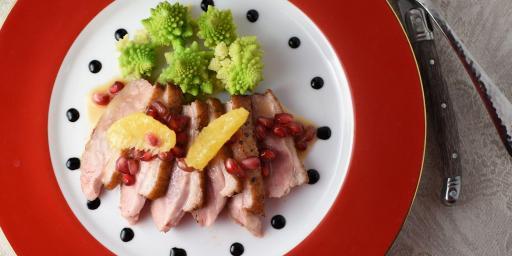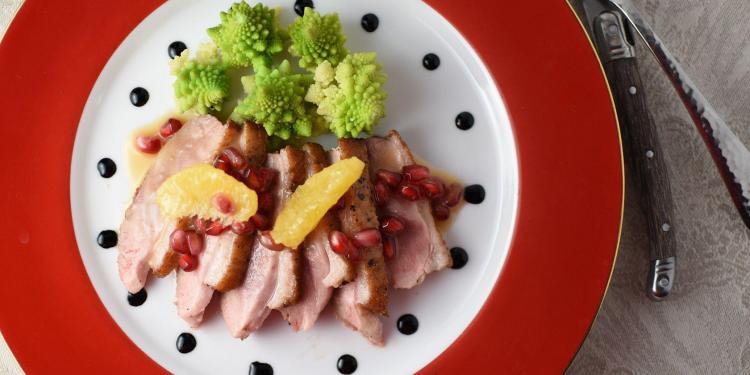 Seared Duck Breast with Clementine-Pomegranate Beurre Blanc

Seared duck breast is quick and easy to cook. The meat is seared on high-temperature for about 5 minutes a side, then allowed to rest. However, the trick with duck is to create just the right sauce – fruity, savoury, wine or port. The inspiration for this recipe comes from Christmas flavours (citrus and pomegranate) and colours, and I served it for good friends during the holidays.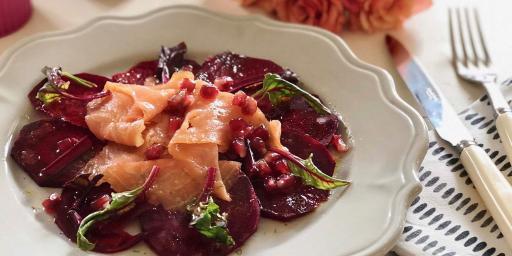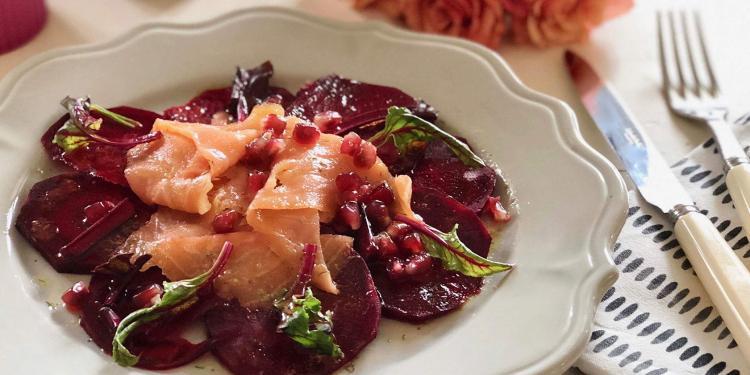 Beet Carpaccio with Smoked Salmon and Pomegranate a Colourful Starter Course

This starter course with thinly sliced beets is a brightly-hued plate to start a meal. The deep-purple beets and bright pink salmon are festive and bursting with flavour.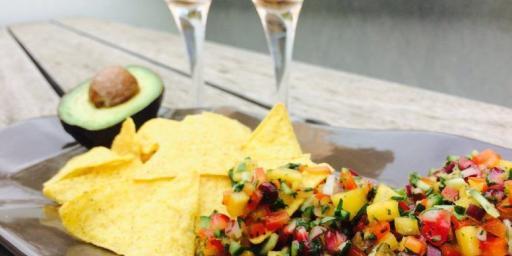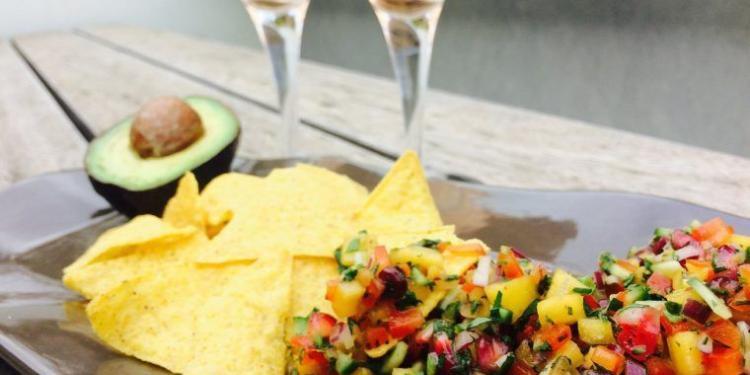 A Recipe for Mango Pomegranate Salsa

In a desire to bring a part of my world to Cotignac, and to enjoy with a chilled glass of rosé, I figured a mango pomegranate salsa was the way to go! It's easy, simple, fresh, tasty, and quick to make.It can be enjoyed as is with some of your favourite crisps, or over some fresh grilled fish, in tacos, on chicken or with a duck breast as an entree!