Sunflower Fields are Special Places of Beauty in Provence
Contributor blog post by Michel:
Friday, July 21, and we were on the road to find a good vantage point to watch the Tour de France near Lauris. As we drove toward the town of Orange to get on the A-7 autoroute, we came upon a huge field of sunflowers. There is nothing Shirley likes more than sunflowers, except maybe a field of purple lavender or red poppies, so we stopped for photos.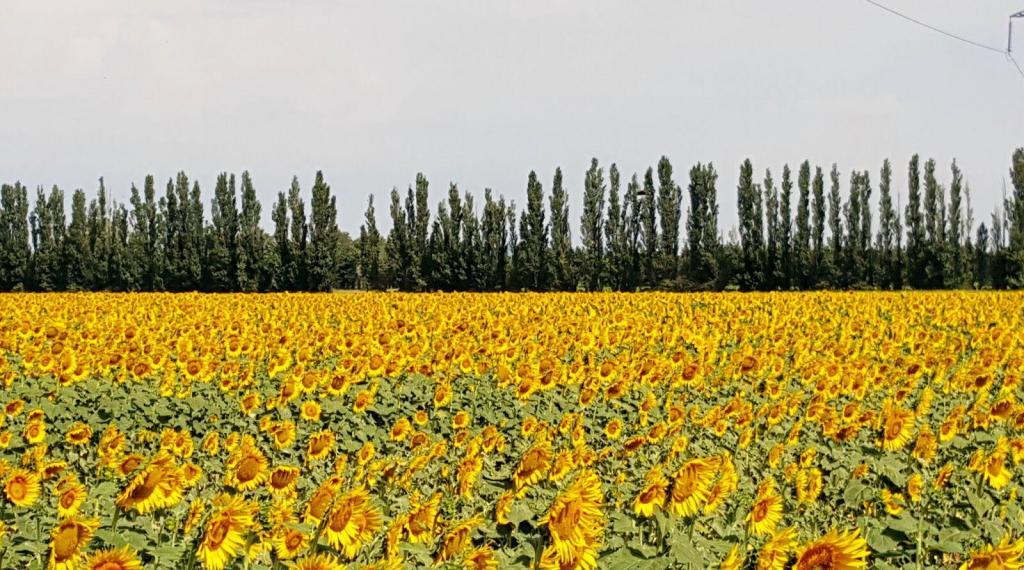 …Continue reading here to find out if sunflowers really follow the sun. Discover the connection with the Jerusalem artichoke, and how this flower (native to the Americas) arrived in Europe. The best time to see sunflowers fields in Provence is typically late June and into July.
Via:: Our House in Provence