Spend a Sunday Visiting Isle-sur-la-Sorgue Antiques
By Caroline Longstaffe
Provencal Antiques
Sunday morning is market day in L'Isle-sur-la-Sorgue. Known throughout Europe for its astounding array of antique shops, alongside its' conventional Provencal market, this charming town also hosts an incredible Sunday antique market. Just 39km from Lourmarin, the pretty drive through the Luberon Valley takes about 40 minutes. As parking can be a challenge, especially in the height of summer leave early and don't forget, like most markets in Provence, everything packs up around 13h (1 pm). Remember, lunch is very important in France! Continue reading here to see all of the Shutters and Sunflowers photos from their tour of the antique market. Also, discover Caroline's restaurant suggestion – Maison Jouvaud – for a light lunch or sweet break in Isle-sur-la-Sorgue.
L'Isle sur la Sorgue is a three-minute drive (six minutes by bike or a 20-minute walk) from the Domaine de Palerme B&B. The town is a magnet for antique-hunters with its 250 permanent vendors. Since 1966, "L'Isle sur la Sorgue Antiques Art & You" attracts thousands of buyers to explore the antique and brocante stalls (500+ exhibitors) and shops (Easter weekend and August 15th holiday).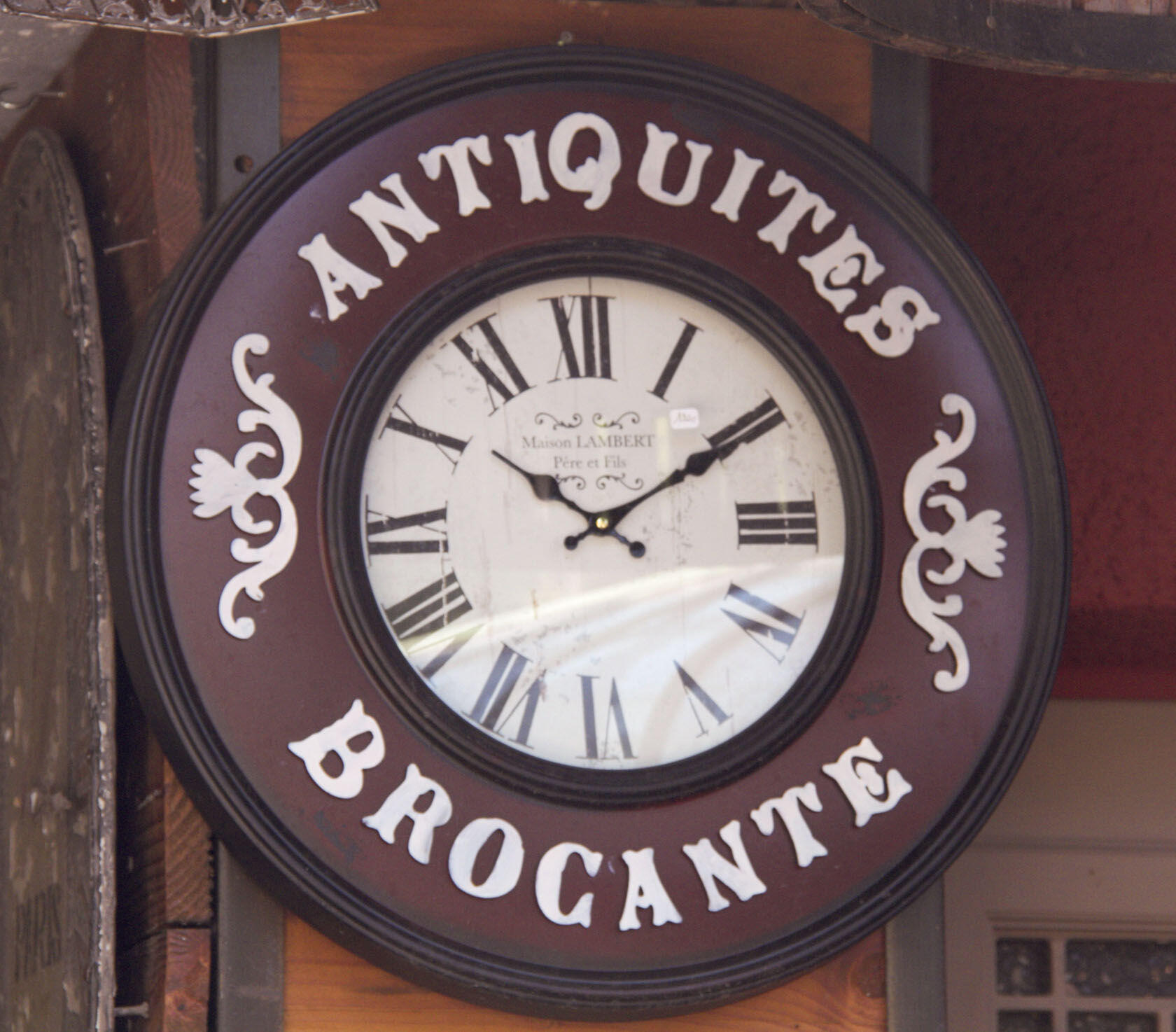 Sunday in Isle-sur-la-Sorgue
Sunday morning in Isle-sur-la-Sorgue is by far the busiest day of the week. The weekly market stalls stretch from one side of the old town ramparts to the other. Here, you will find seasonal fruit and vegetables, local cheeses and varieties from different parts of France, charcuterie, clothes, gift items and housewares. The Vaucluse Dreamer shares how she likes to spend a Sunday in Isle-sur-la-Sorgue. Aside from the many antique shops in Isle-sur-la-Sorgue, there are plenty of tempting boutiques dotted throughout the old village.
It's easy to spend a Sunday (or any day) in this town.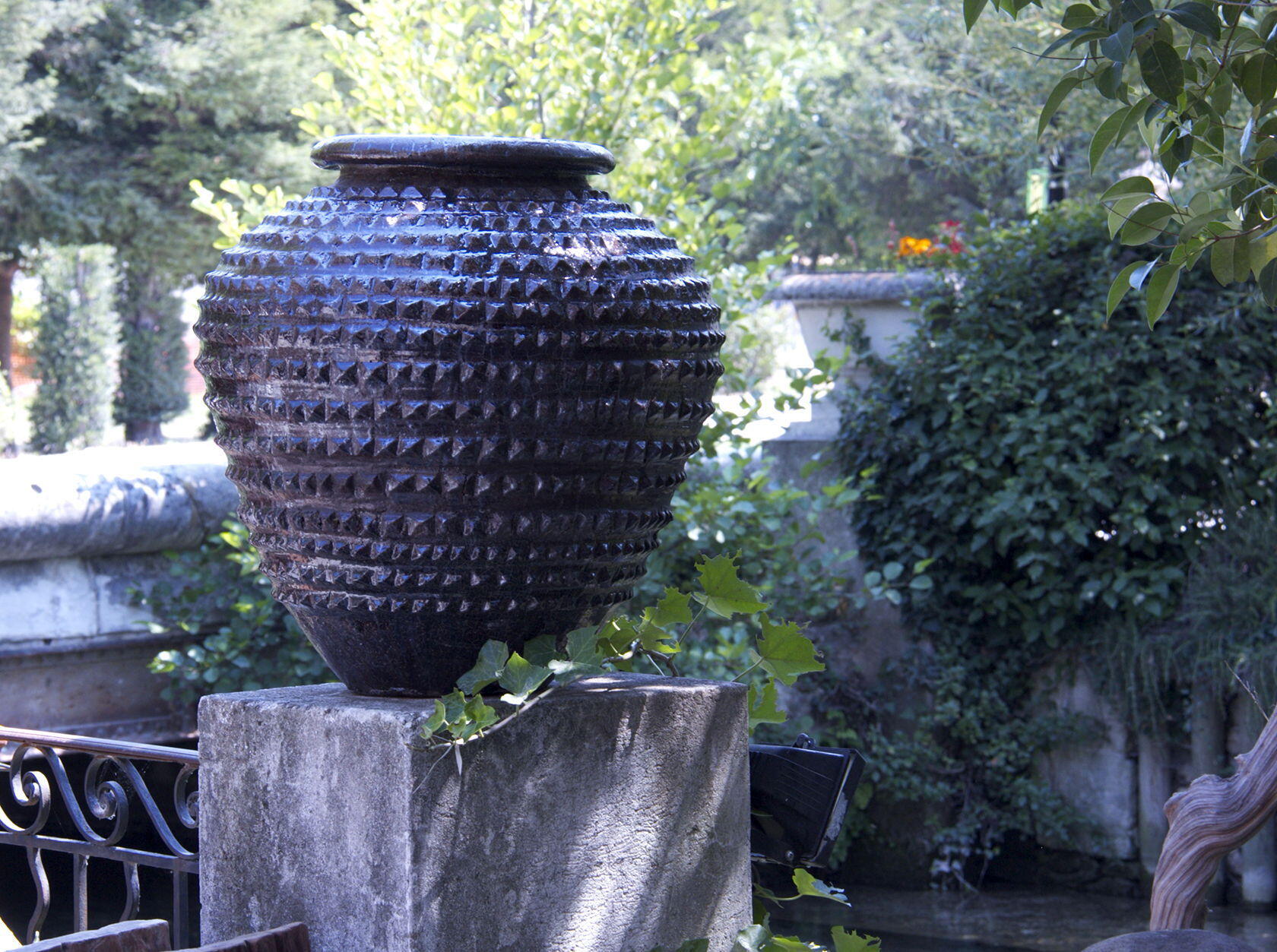 Historical Isle-sur-la-Sorgue
The Sorgue River, with its turquoise hues, originates seven (7) kilometres away at Fontaine-de-Vaucluse. Several tributaries of the river join passing by this ancient town that was known as Insula or Isla, back in 1126. Several iterations of the name followed until August 18, 1890, when Isle-sur-la-Sorgue was officially adopted. Not apparent now, but L'Isle sur la Sorgue was previously an island with an industrial past.
Today, the Sorgue is a shallow meandering river, making it difficult if not impossible to imagine a time when this town would have been an island. During the Middle Ages, the town's inhabitants depended on the river for nourishment (fishing) and commercial production. Water wheels turned to crush olives for oil, mill flour, produce paper, and weave silks and woollens. There are only 15 water wheels remaining. At one time, 66 wheels operated leveraging the Sorgue's flow for energy to run mills for food (oil, flour), fabric (silk, wool) and even paper.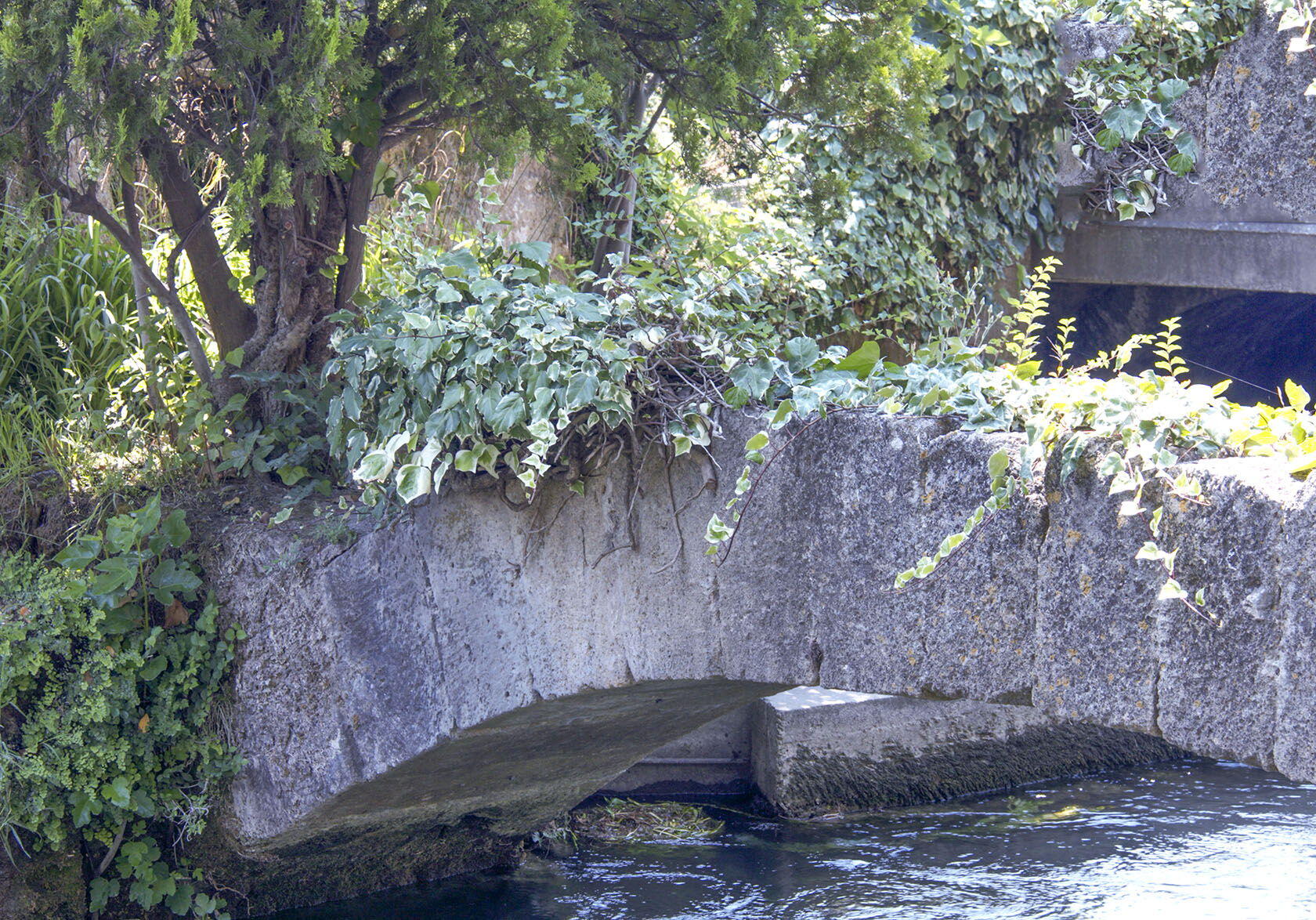 The heavy mark of history is visible in the old town where the baroque style Notre-Dame-des-Anges church commands a prominent location. It was first built in 1222 and reconstructed in the 17th century. The exterior facade of the church demonstrates the passage of time in the life of the village. The village residents witnessed medieval battles, religious wars, the unstoppable devastation of plague epidemics and finally 1944 Allied bombs. Read more about the "Venice" of Provence.
The Sorgue River has long been a critical part of life in this area. The river provided a livelihood and source of nutrition for local families. You still see a few traditional flat-bottomed boats. The fishermen used "nego-chin" (dog-drowners) to catch eel, trout and crayfish.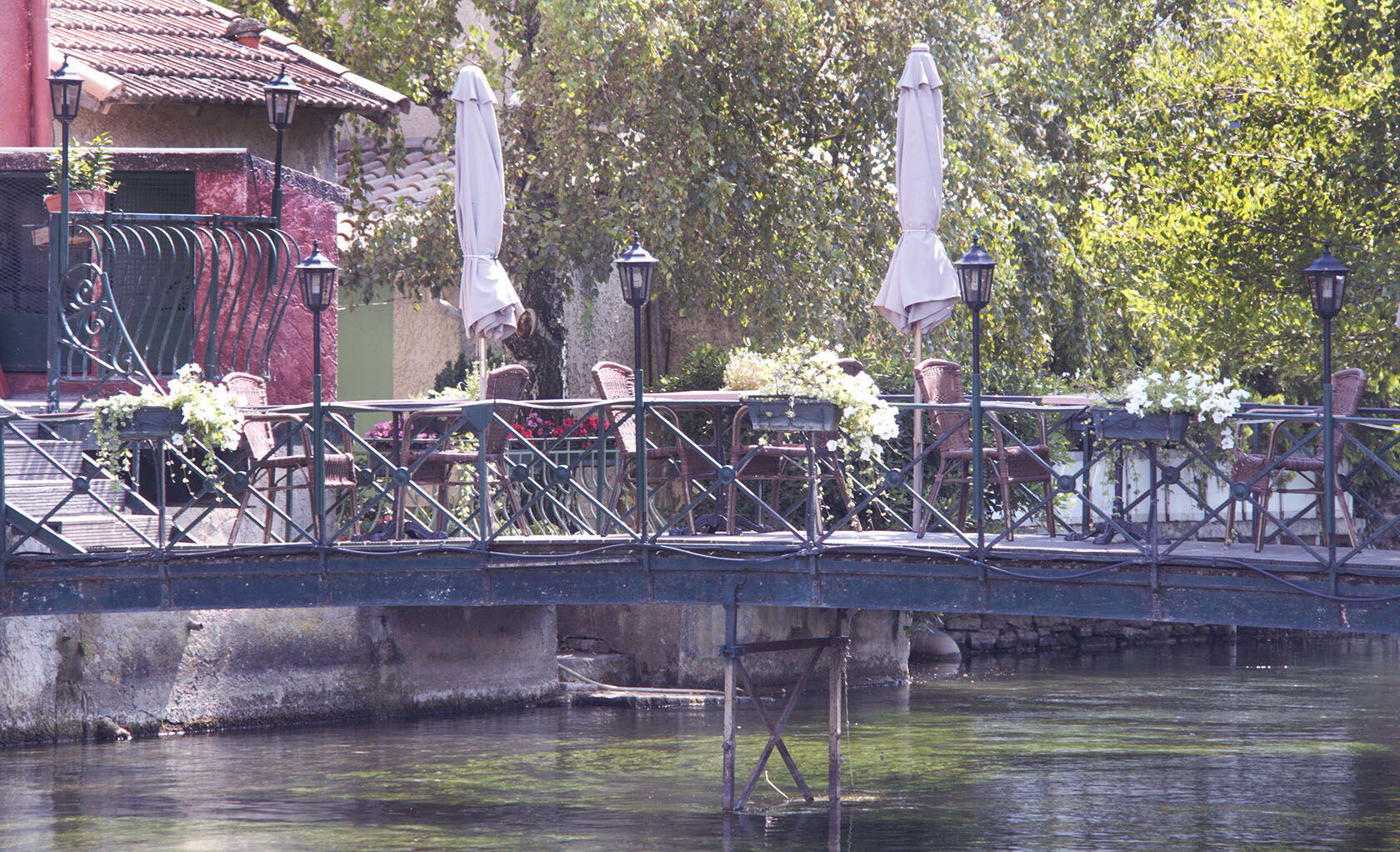 Restaurants in Isle-sur-la-Sorgue
The owners of Domaine de Palerme located just outside of Isle-sur-la-Sorgue, offer the following suggestions (among others) to the guests at their B&B property.
There is no lack of good food near L'Isle sur la Sorgue. Eric says there are at least ten (10) great restaurants in the city centre including Le Carre d'Herbes which is inside an antique shop. For that special meal, Le Vivier is a local Michelin one-star restaurant less than 3 km away from Domaine de Palerme.
Looking for pizza? Try Pizzeria Au Fil de L'eau right on the edge of the Sorgue they offer vegetarian options too.
Don't leave before having an apéritif at Le Cafe de France in the town centre.
All rights reserved. Perfectly Provence articles and other content may not be published, broadcast, rewritten (including translations into other languages) or redistributed without written permission. For usage information, please contact us.
Syndication Information
Affiliate Information
As an Amazon Associate, this website earns from qualifying purchases. Some recipes, posts and pages may have affiliate links. If you purchase via these links, we receive a small commission that does not impact your price. Thank you in advance for supporting our work to maintain Perfectly Provence.