Delightful Le Domaine de Palerme for a Poetic Stay in Provence
According to my phone, "You have arrived." Good thing for the warning, as I might have missed the small entry sign for le Domaine de Palerme. Discrete might be a good descriptor for this property located only a couple kilometres from the heart of lively L'Isle sur la Sorgue. The Domaine's entrance is a classic Provencal vision, a long driveway bordered by towering Plane trees. However, the postcard-worthy image of Duke's country house in Provence awaits you a few steps beyond the car park.
Swirling leaves and dust encircled my car; the Mistral was performing its windy fight. Even with that blustery backdrop, I felt a sense of calm arriving at le Domaine de Palerme. The timing for my arrival was far from perfect. Hosts Eric and Karin Gusman were in the midst of receiving guests, a family from the United States, who had booked the entire property for a week-long family reunion. Their teamwork was evident as a relaxed Eric Gusman provided me with a detailed property tour while his wife welcomed the guests.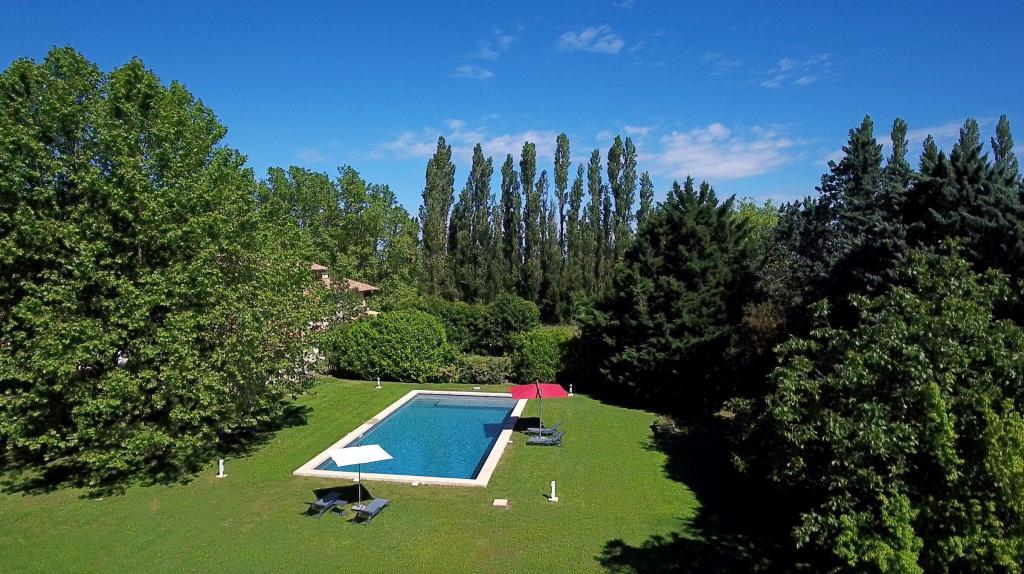 Eric and Karin Gusman purchased the property in May 2015. They are the sixth owners of le Domaine de Palerme a 15-hectare property that has remained intact since the bastide (large manor house) was constructed for the Duke of Palerme in 1736. As the Papal Treasurer, the Duke required an estate home that matched his professional status. The restored three-story main house with its lofty ceilings and grand windows retains that period elegance.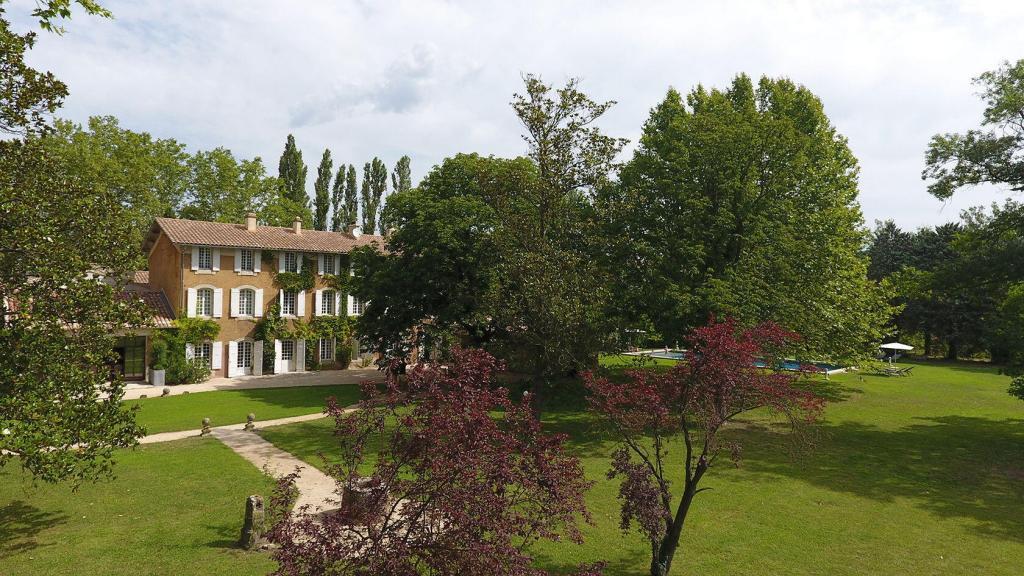 Eric Gusman spent his early years in Provence, until the age of 13, when his family moved to Paris. Eric's career in the luxury goods industry necessitated much travel and several international relocations including Italy, the USA and Belgium. Originally from the Netherlands, Karin racked up her air miles working as a flight attendant. With four grown children, the Gusmans determined that it was time for a change and narrowed their search to a small geography near to L'Isle sur la Sorgue's famous antique and brocante stores.
Chambres d'Hote Career Change
"Autumn is a second spring when every leaf is a flower."
― Albert Camus
Le Domaine de Palerme was the catalyst for Eric and Karin's career changes and permanent relocation to Provence. "We both loved the opportunity to experience the "art de vivre" of Provence!"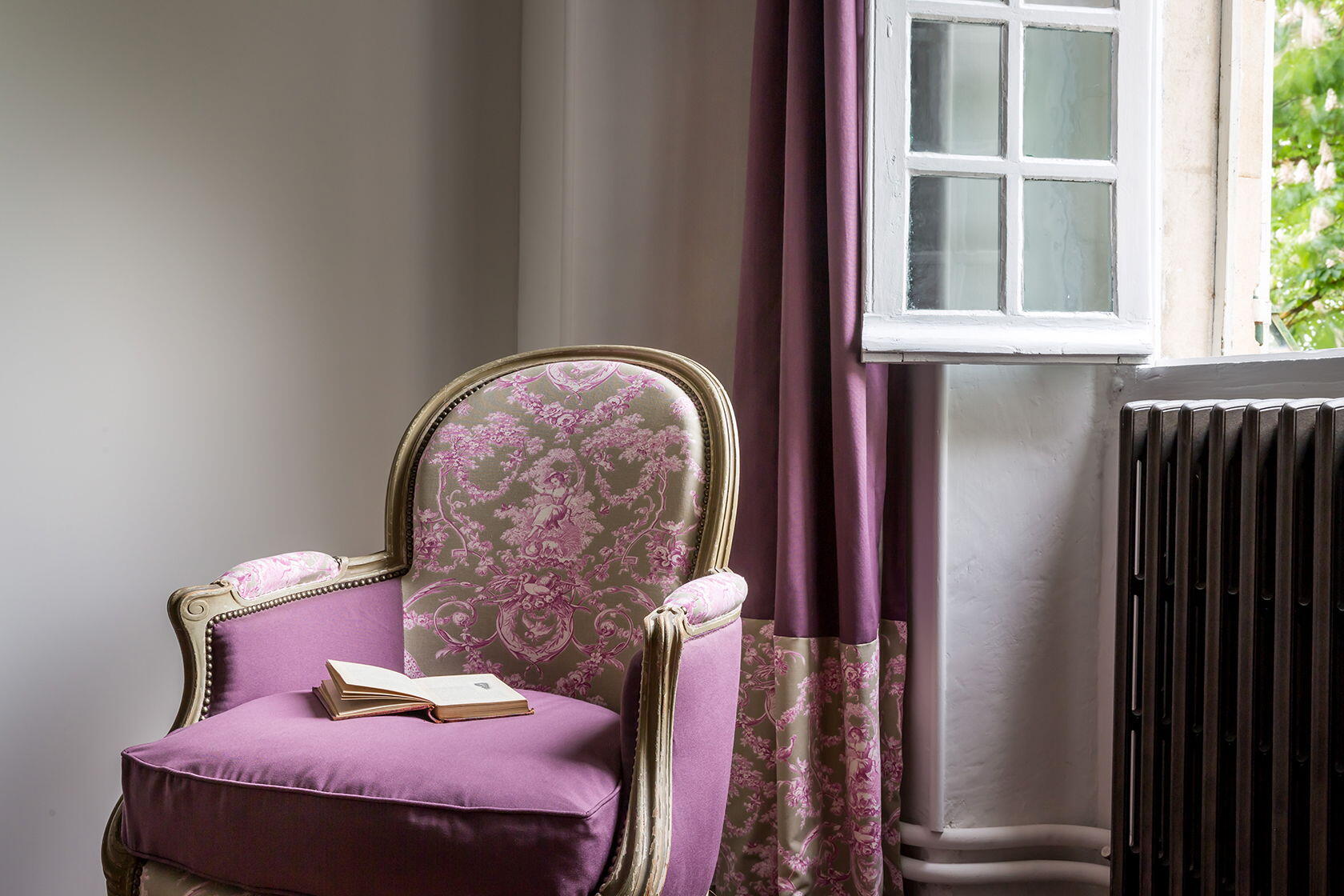 The bastide required full restorations and upgrades to suit modern tastes. The renovation began with the main house, it had not been updated in over 50 years. Their architectural challenge was to retain the beautiful old elements of the house (terracotta tiles, fireplaces, wooden beams and ornamented ceilings) while adding modern comforts such as en-suite bathrooms, updating kitchens, and selectively adding air conditioning. There was plenty of "behind the scenes" work, including the replacement of all wiring, electrical, and plumbing. Much of the roof was redone, and most of the ancient walls were restored back to their original stone. It was a family project. Their youngest son Nicolas who is an upholster was responsible for the interior decoration.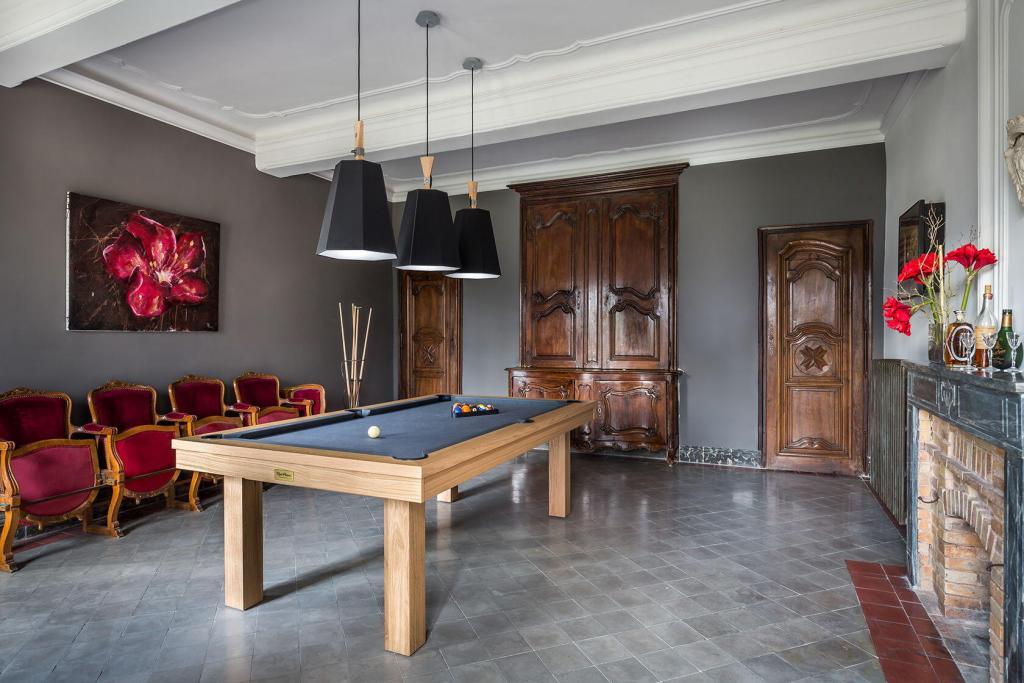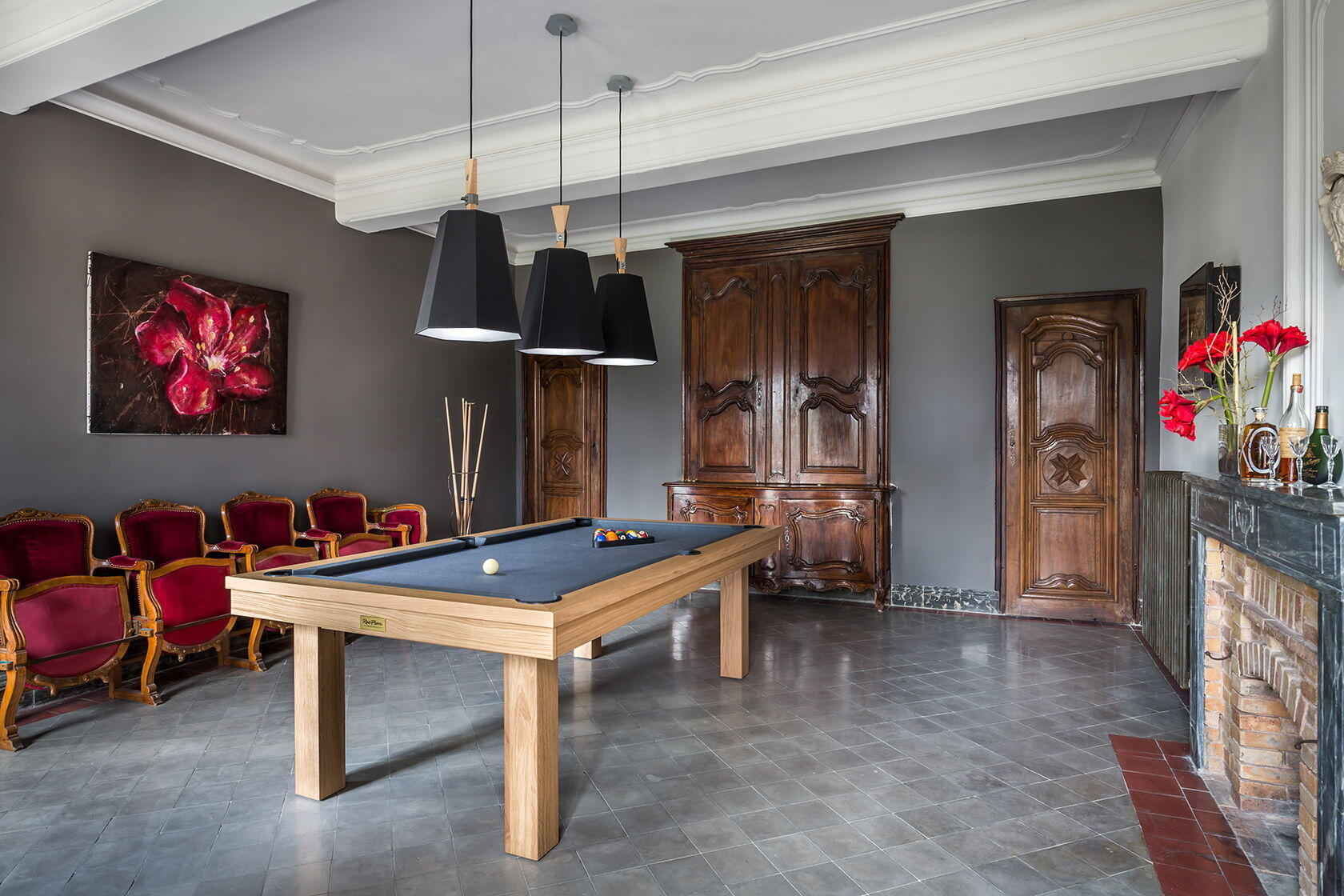 Eric and Karin moved to Domaine de Palerme with the intent of running a bed and breakfast and welcoming international guests to the jewel of the Palerme property. They opened the doors to their first clients on July 18, 2016. Eric shared that they can now enjoy the benefits of meeting people from all over the world without the jet lag that they suffered during their previous careers.
"We now have guests – many of whom we keep in touch with – from across the world, and we enjoy their experience when they make le Domaine de Palerme their "second home" and l'Isle sur la Sorgue the base for their Provence visit."
Comfort and Style
The Gusmans have successfully combined their experiences from international travel with a sensibility for exquisite quality to create a poetic feeling – the Palerme experience. Karin worked with their son Nicolas and his wife to design custom furniture and upholstery for all the rooms. The result is a property that maintains an authentic tie to its past as the home of a prominent Duke and subsequently the celebrated author Albert Camus, in the 1950s. The result of the Gusmans' attention to detail is evident from the moment you park your car at le Domaine de Palerme. This place breathes unpretentious charm surrounded by modern comforts.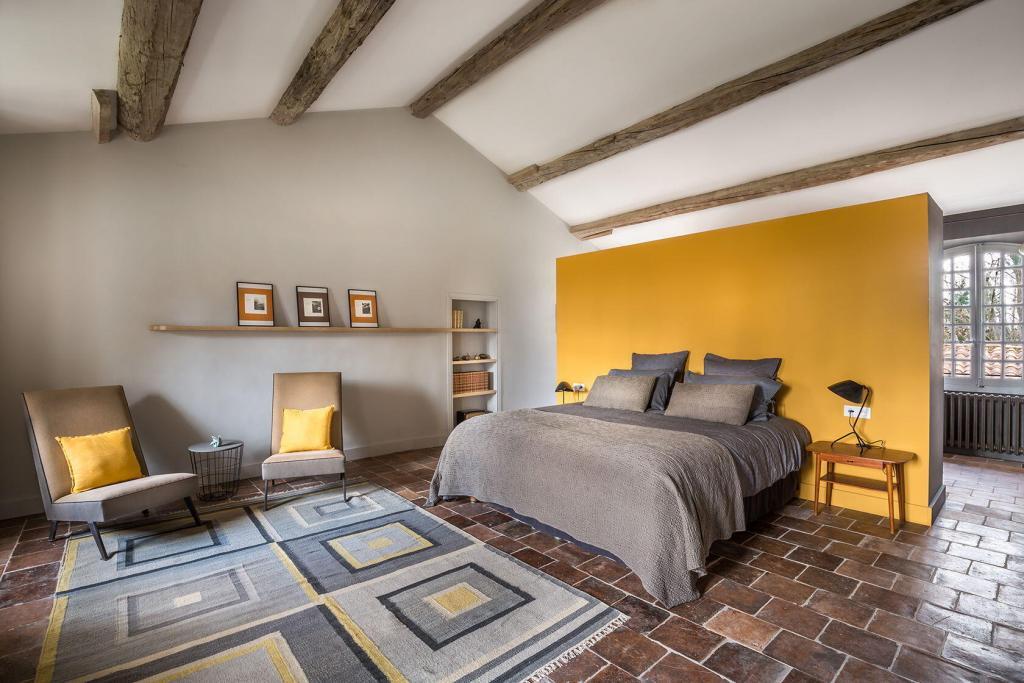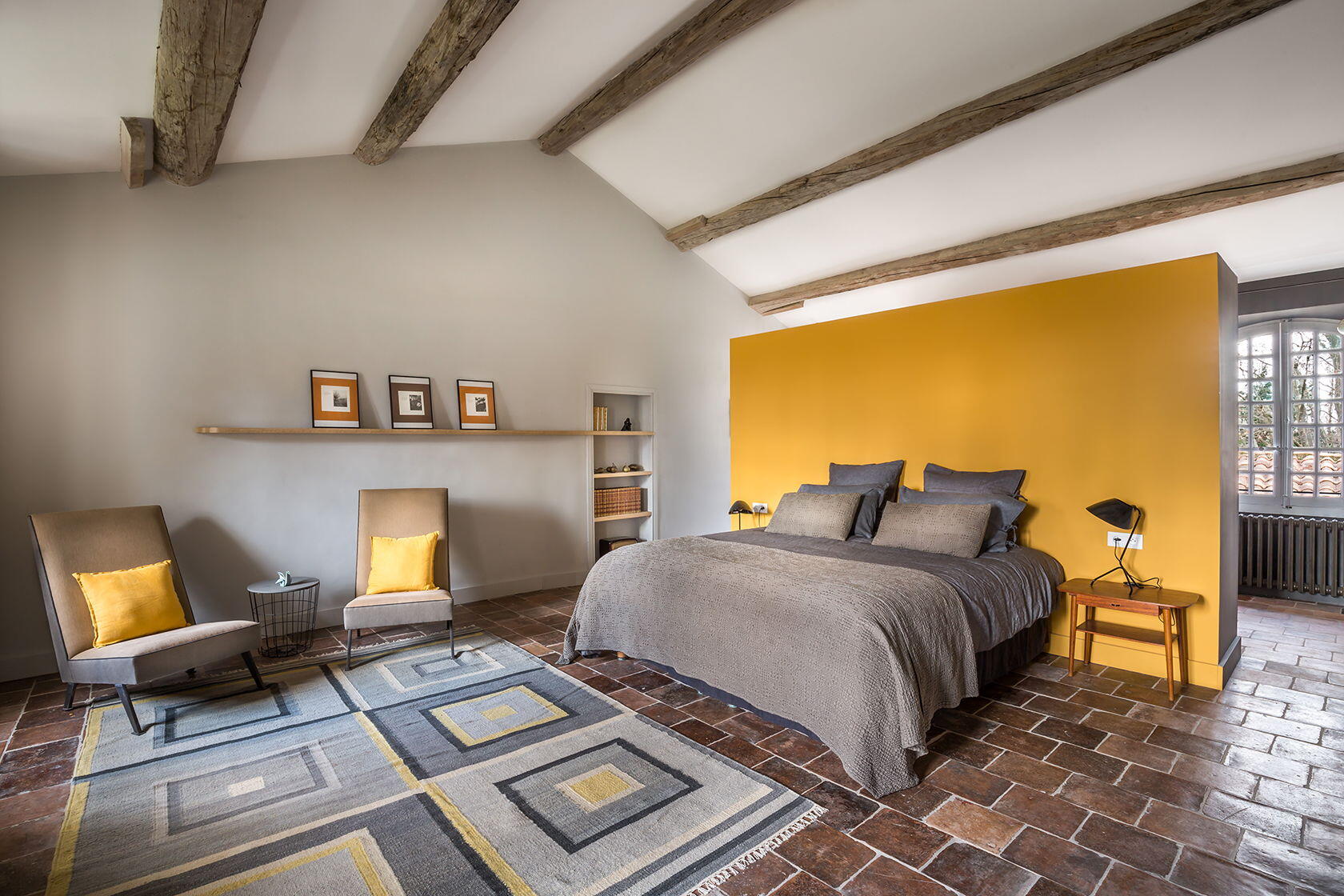 The main house has seven (7) spacious bedrooms, most with king-size beds and la ferme pigeonnier (smaller farmhouse cottage) can accommodate an additional six (6) people. Some guests stay for only a couple of nights, using le Domaine de Palerme as the base for their Provencal exploration. However, this property is also available to rent in its entirety for a large group, and it can accommodate up to 20 guests for a minimum seven-night stay.
"Don't walk in front of me… I may not follow
Don't walk behind me… I may not lead
Walk beside me… just be my friend"
― Albert Camus
The core offering at Domaine de Palerme is Bed and Breakfast style accommodation. However, for other meals guests are free to use the central kitchen or the outdoor plancha (griddle) for cooking. Don't feel like cooking on your holiday? Eric and Karin will arrange for lunch or dinner in the main dining room (the Orangery) prepared by a local chef.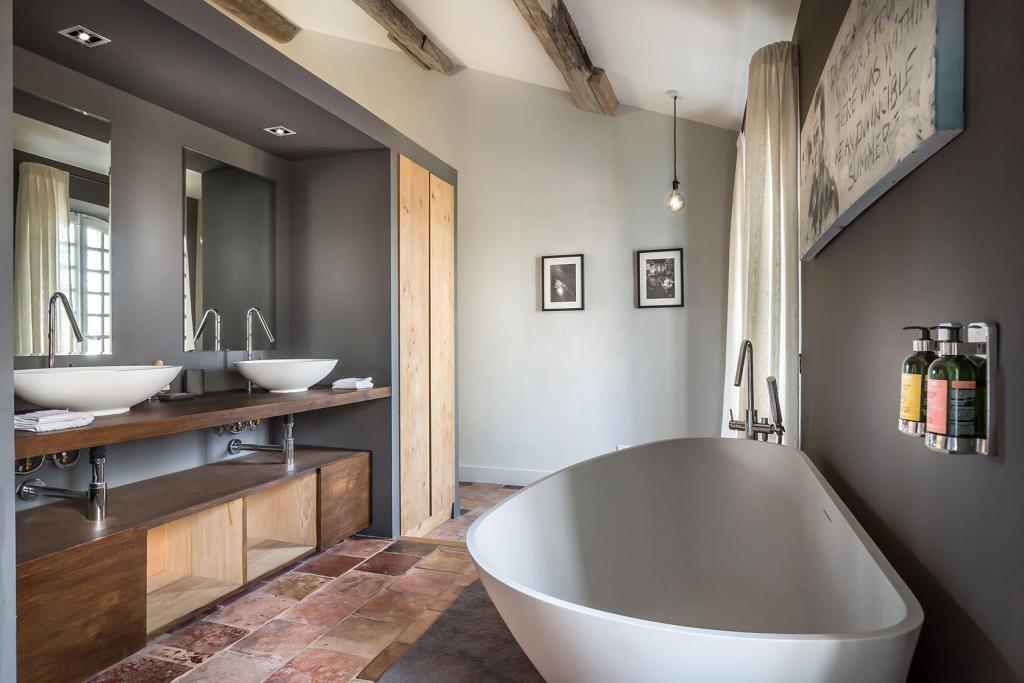 Event Perfection Without all that Jazz
Domaine de Palerme encompasses a total of 15-hectares, 12 of which are leased to the local agricultural lycée (high school) for growing cereals and grains. Gusman is clear that the arrangement works well for both parties. The land continues to provide food and employment for the local community, and at the same time, it re-enforces the Palerme difference – simplicity, elegance and inspiration.
"A person's life purpose is nothing more than to rediscover, through the detours of art or love or passionate work, those one or two images in the presence of which his heart first opened."
― Albert Camus
The bed and breakfast operation is the base of the operations at Domaine de Palerme. However, the site is also ideal for corporate seminars. Retrofitted with state-of-the-art audiovisual and Wi-Fi capabilities the Orangery accommodates groups of up to 60 for business meetings.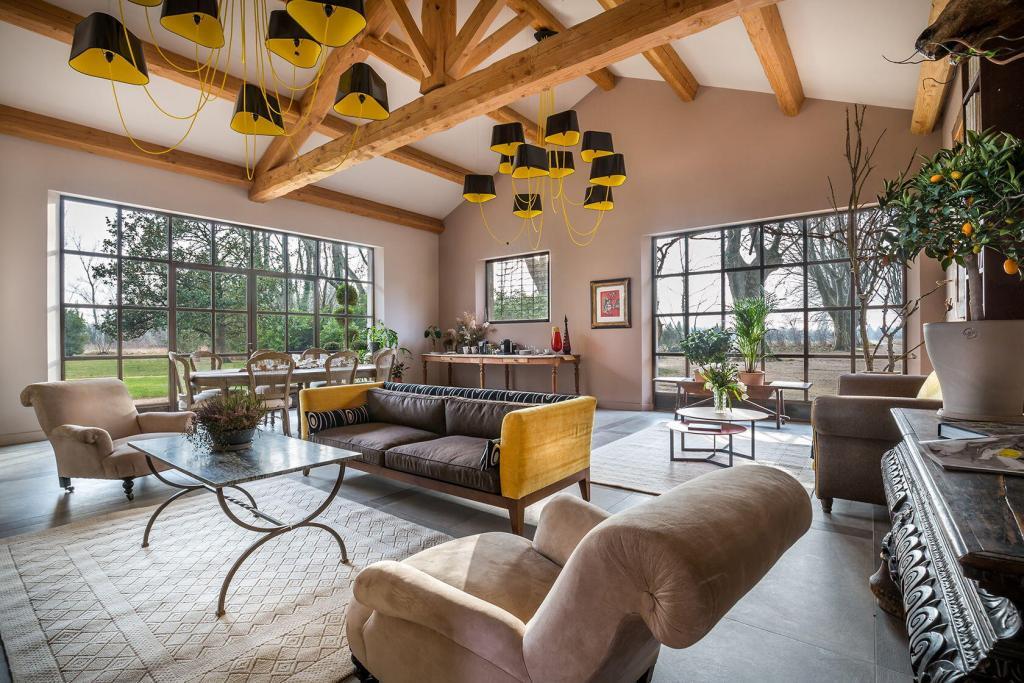 In Provence, a place famous for destination weddings, Domaine de Palerme provides a fairytale setting. The rural backdrop and elegant house offer plenty of options for photo-ops. The bastide's indoor and outdoor spaces merge together, allowing wedding guests a natural flow from cocktails to dinner to dancing under the stars. Eric Gusman shared that the plan is to limit the number of weddings at Domaine de Palerme. They want to ensure that wedded couples can enjoy cherished, unhurried moments.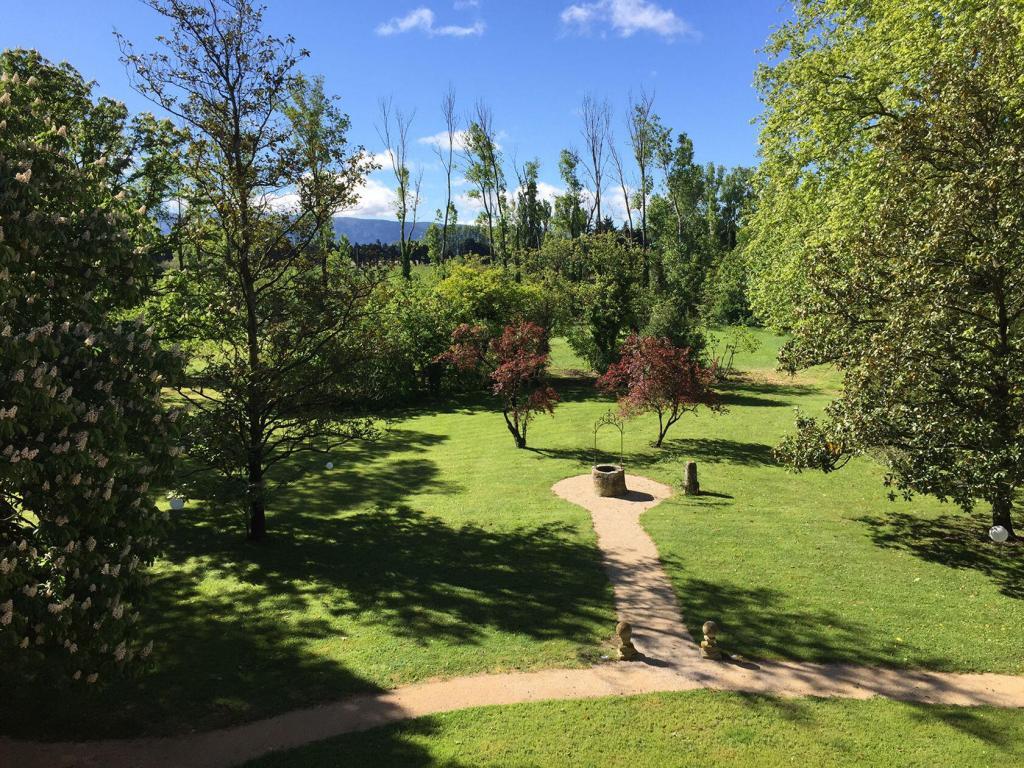 Things to do l'Isle sur la Sorgue
The only problem at le Domaine de Palerme is choosing what to do and see while you are visiting.
L'Isle sur la Sorgue is a three-minute drive (six minutes by bike or a 20-minute walk) from the property. The town is a magnet for antique hunters with its 250 permanent vendors. Since 1966, "L'Isle sur la Sorgue Antiques Art & You" attracts thousands of buyers to explore the antique and brocante stalls (500+ exhibitors) and shops (Easter weekend and August 15th holiday).
The town has a large Sunday market that winds through the streets of the old city. There is a smaller market on Thursdays.
The Sorgue River has long been a critical part of life in this area. The river provided a livelihood and source of nutrition for local families. You still see a few traditional flat-bottomed boats. The fishermen used "nego-chin" (dog-drowners) to catch eel, trout and crayfish.
It is not apparent now, but L'Isle sur la Sorgue was previously an island with an industrial past. There are only 15 water wheels that remain from 66 at the peak. The Sorgue's flow leveraged for its energy to run mills for food (oil, flour), fabric (silk, wool) and even paper. Read more about a visit to L'Isle sur la Sorgue here.
There is no lack of good food near L'Isle sur la Sorgue. Eric says there are at least ten (10) great restaurants in the city centre including Le Carre d'Herbes which is inside an antique shop. For that special meal, Le Vivier is a local Michelin one-star restaurant less than 3 km away from Domaine de Palerme. Don't leave before having an apéritif at Le Cafe de France in the town centre.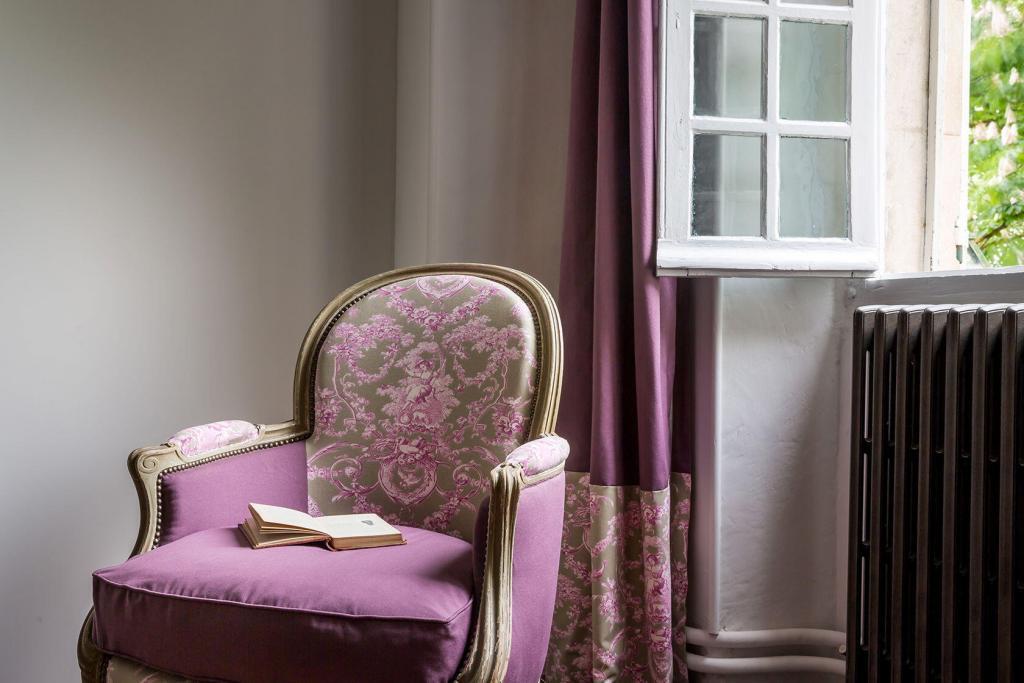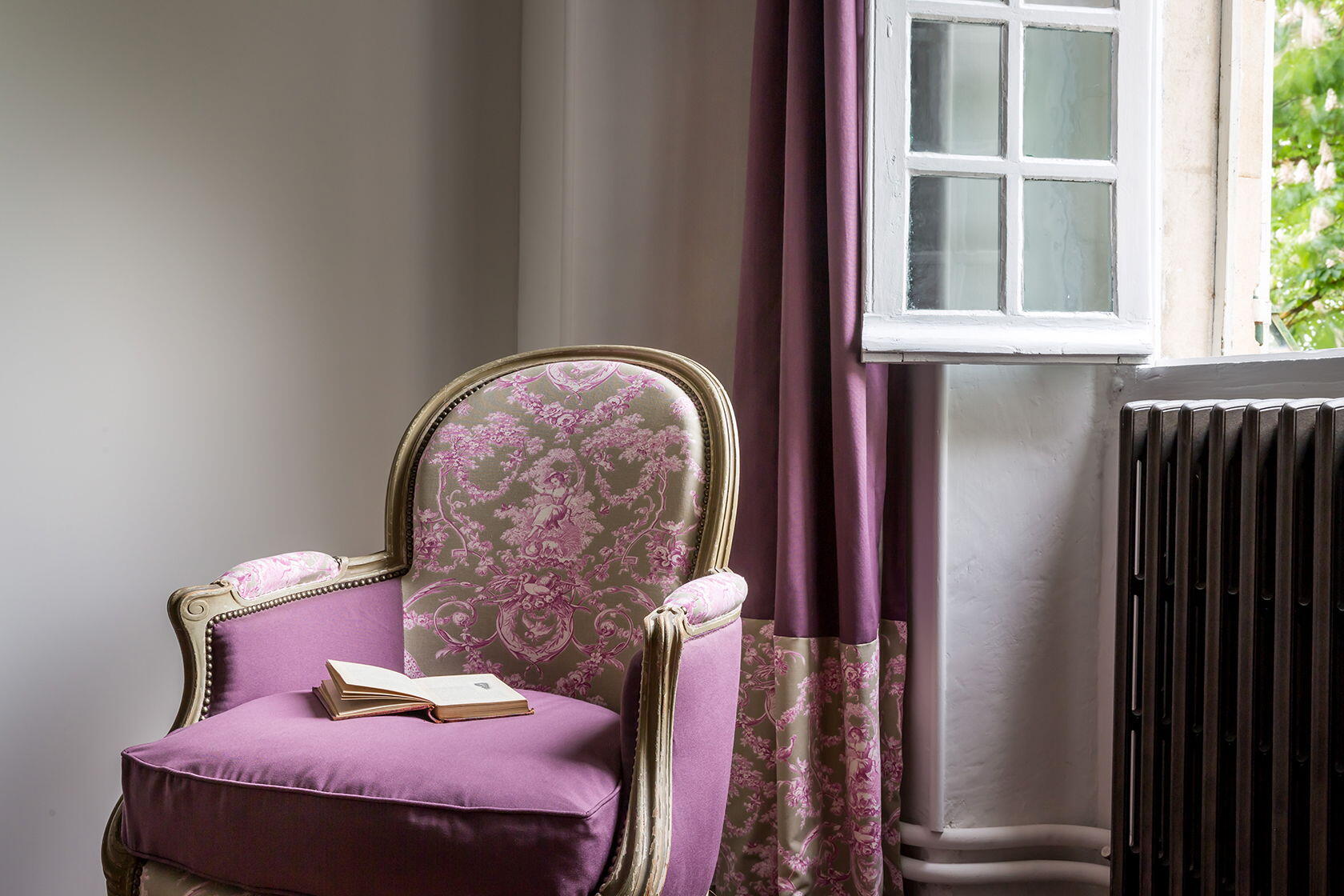 Contact Information to Book Your Stay
Karin & Eric Gusman
Le Domaine de Palerme
725 Chemin de Palerme
84 800 l'Isle sur la Sorgue
Tel: +33 (0)6 09 90 80 90
Image Credits: all photos provided by and published with the permission of Eric and Karin Gusman
All rights reserved. Perfectly Provence articles and other content may not be published, broadcast, rewritten (including translations into other languages) or redistributed without written permission. For usage information, please contact us.
Syndication Information
Affiliate Information
As an Amazon Associate, this website earns from qualifying purchases. Some recipes, posts and pages may have affiliate links. If you purchase via these links, we receive a small commission that does not impact your price. Thank you in advance for supporting our work to maintain Perfectly Provence.