Summer Dining A Collection of Recipes From Provence a Dinner Party Menu for Friends
Personally, I have a love-hate relationship with the summer solstice. It is not my favourite day of the year when I know that despite weeks (hopefully) of hot weather ahead, the harsh reality is that the amount of daylight will continue to get shorter from here until mid-December. However, it is best not to dwell on things beyond the universe of my control.
Celestial rhythms aside, what can be controlled is selecting what you are going to serve your good friends for dinner. For help with choosing our summer menu, we turned to Tasha Powell a talented lady (chef, food stylist, artist and friend) who lives in southern California, when she is not visiting the food markets and bike riding in the hills of Provence. The following dinner party menu, curated by Tasha, is influenced by the bright seasonal produce that you find in Provence (and elsewhere) in June through late summer.
Enjoy casual summer dining with this collection of recipes that celebrate the colours and flavours of the season.
---
Appetizer: Roasted Tomates Provençales (stuffed, roasted tomatoes)
Ripe tomatoes stuffed with zucchini and fresh herbs.

Starter Course: Zucchini and Basil Veloute  
According to Martine Bertin-Peterson at Goût et Voyage, this soup recipe is suitable for even the most novice of cooks. As there are only a few ingredients, small, sweet zucchini and fresh basil are key.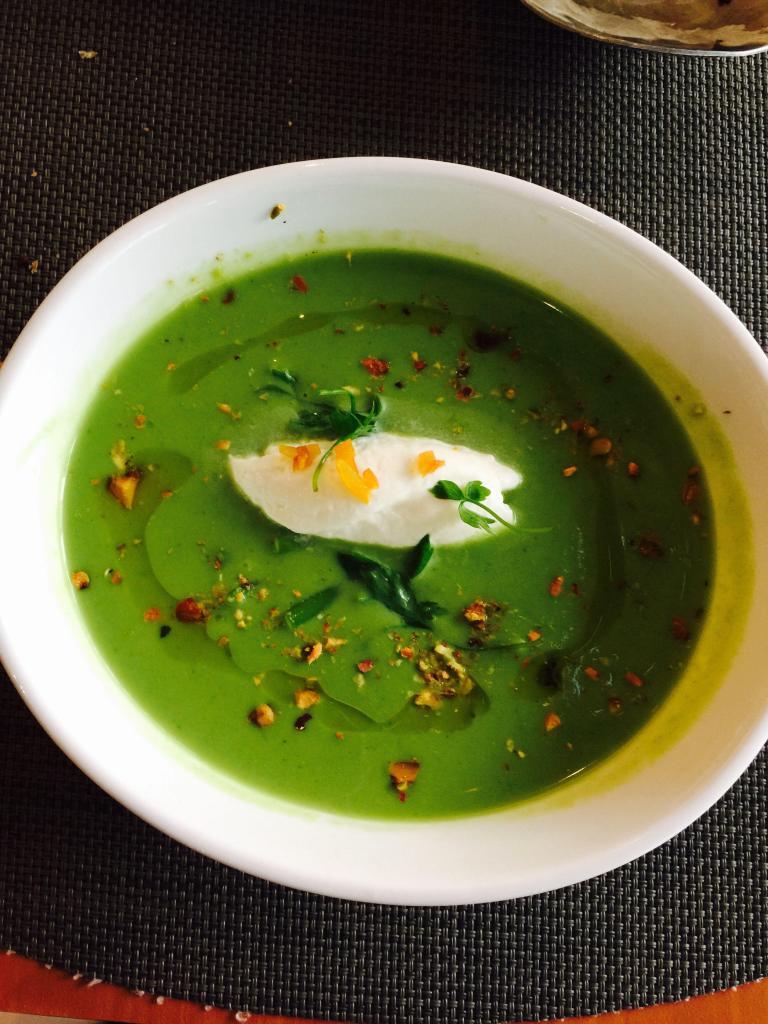 Main Course: Lemon Thyme Grilled Trout – Truites Grilles
Easy and delicious fish ready in a few minutes.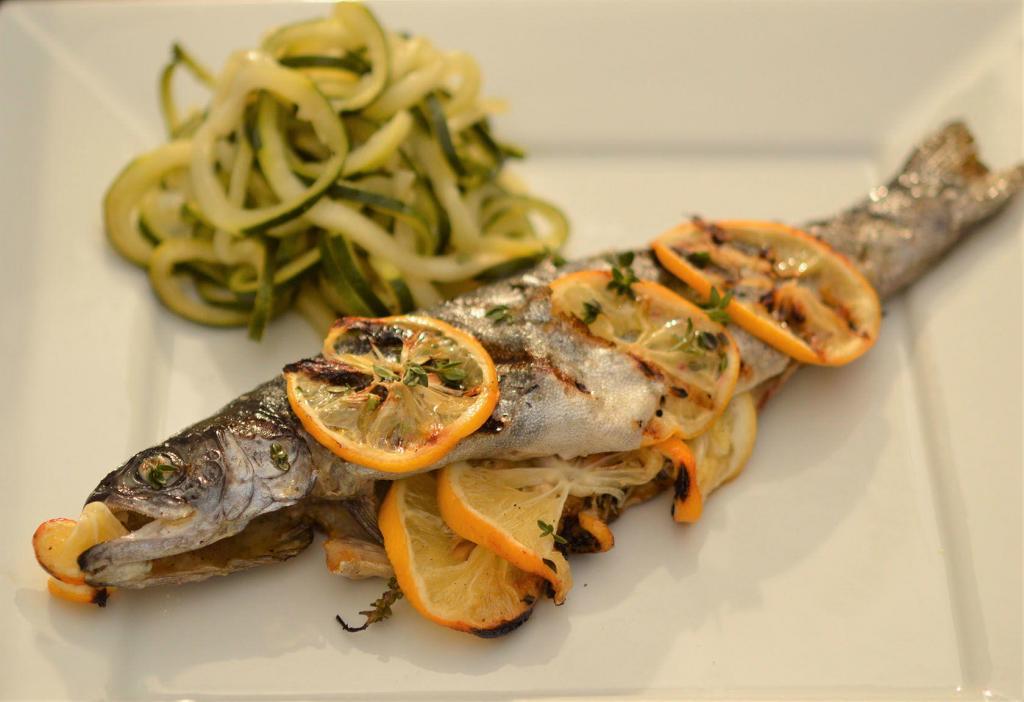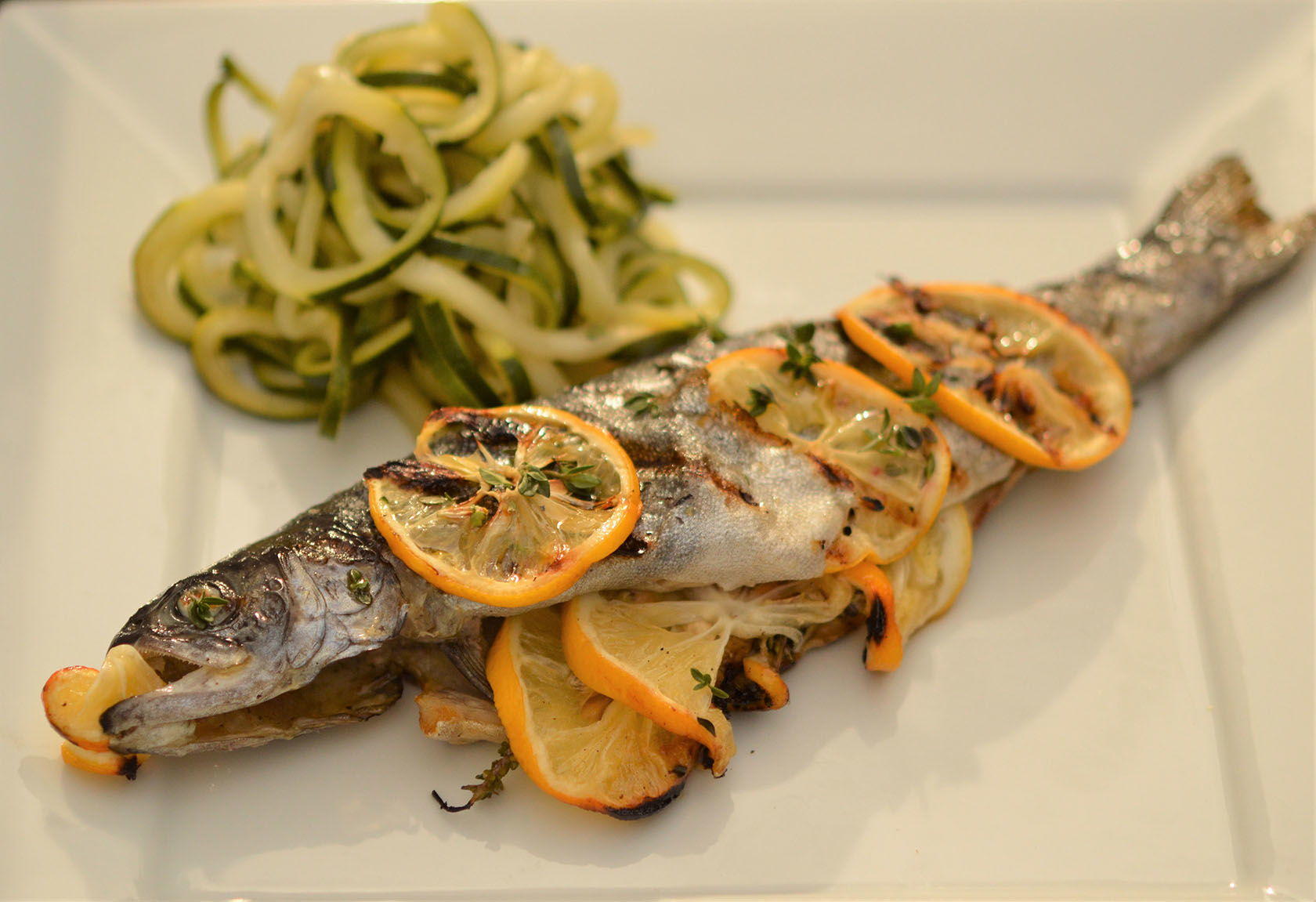 Dessert: Candied Clementines Confit with Moroccan spices
The recipe takes several days to complete but is not complicated. The clementines (or another citrus fruit), once preserved in sugar and corn syrup, will last for months in storage.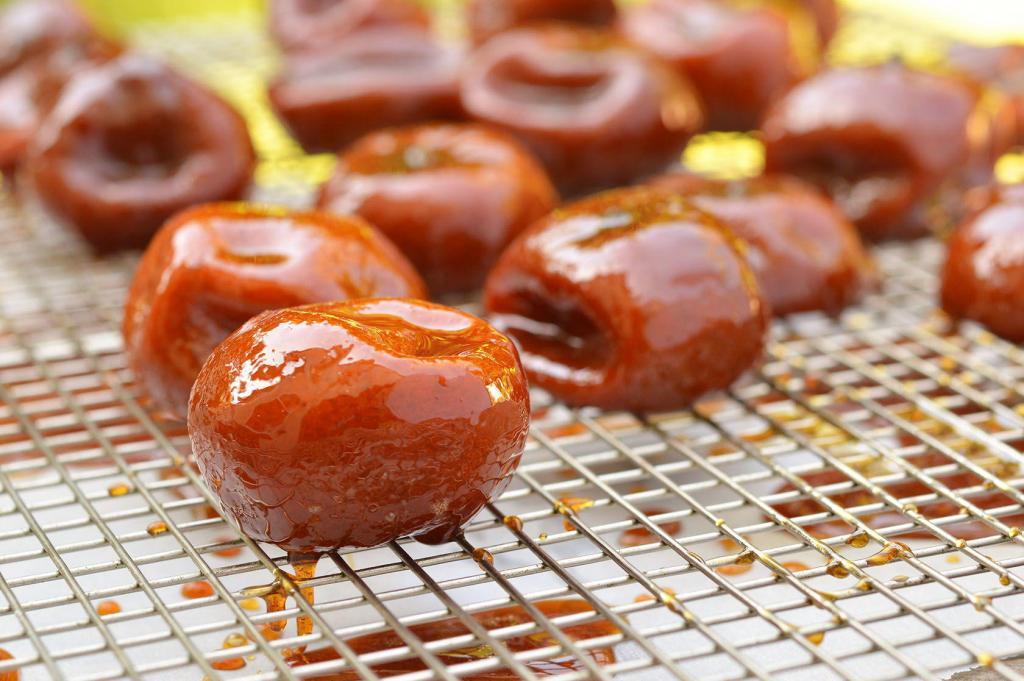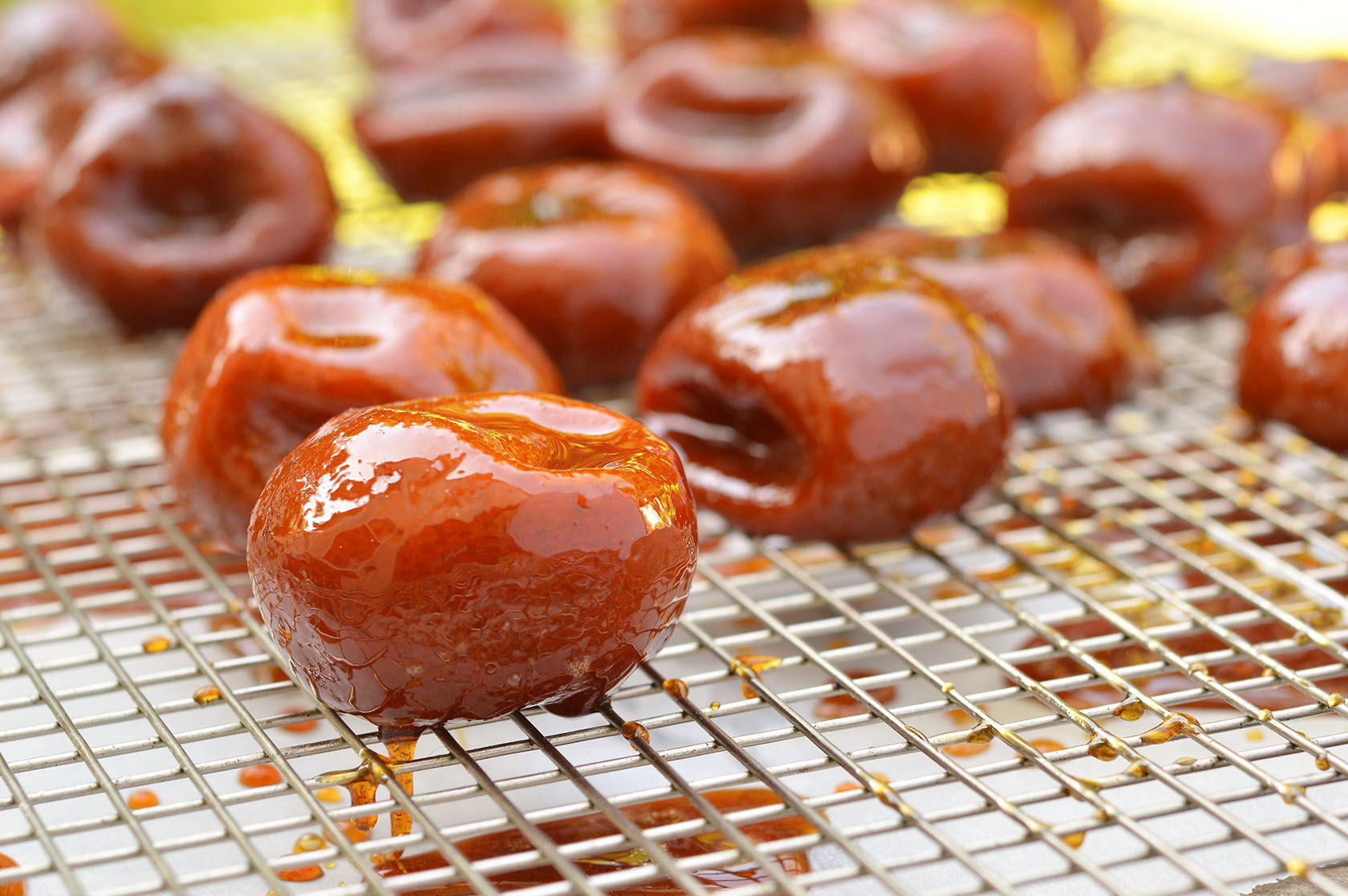 For our Pinterest Fans – Pin this menu for future dinner party inspiration: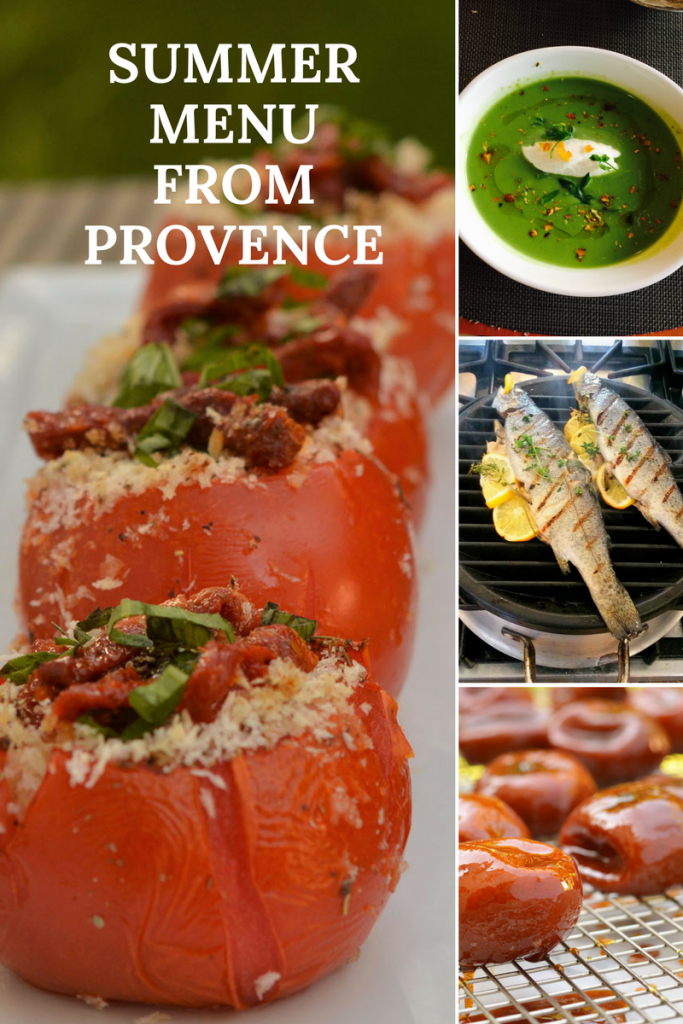 Image Credits: Tasha Powell & Martine Bertin-Peterson (Soup)