Provence in a Bowl Fennel Tomato Soup with Pastis
In his easy recipe, David has combined iconic tastes of Provence – tomatoes, fennel and Pastis – into a bowl (original Cocoa & Lavender post here).
In summer months, local market stands showcase tomatoes of every description from trendy multi-coloured heirloom varieties to a Provencal version of the juicy beefsteak to tiny cocktail versions. Fennel grows wild along the side of the road, where sensible cooks harvest the stocks for use in recipes at a later date. On the fennel theme, Pastis is a popular anise-flavoured liqueur that turns a cloudy yellow when water is added to the glass.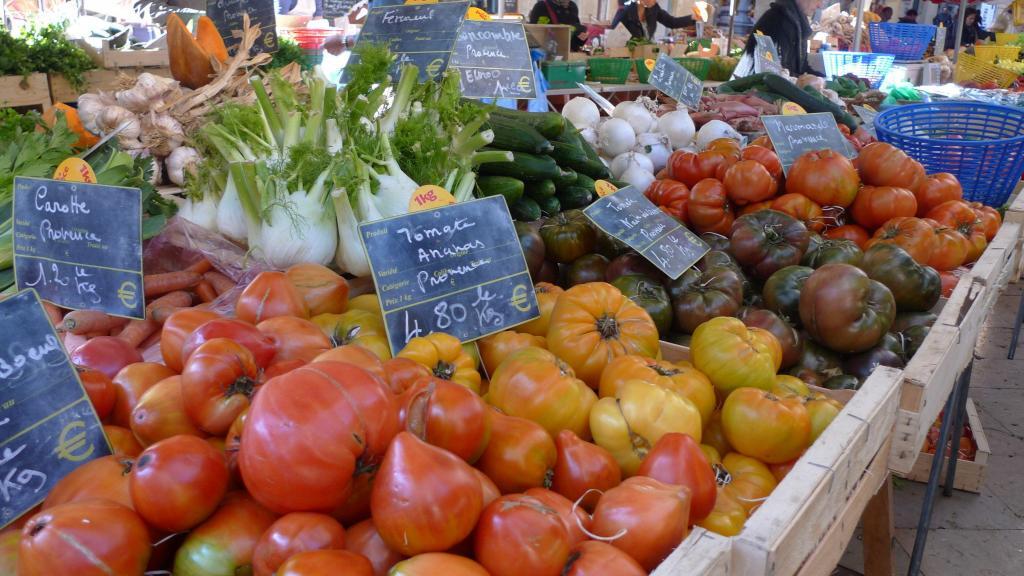 Melt the butter in a 3-quart saucepan over medium heat. 

Add the chopped fennel and onion and cook over medium-low heat until vegetables are soft - about 20 minutes. 

Add salt, chile and pepper, and cook one minute more.

Add the tomatoes and all the juices form the can, stir well and bring to a boil. 

Reduce heat and cook a simmer, uncovered, for 30 minutes.  Set aside to let cool slightly.

Purée the soup in two batches in a blender, adding 1/2 cup of the vegetable stock to each batch. 

Put the soup through the finest disk of a food mill into a clean pan and add the pastis, stirring to blend. 

Thoroughly wash the feathery fennel fronds and reserve 8 small stems for garnish, if desired. 

Chop remaining fronds and stir in 1/4 cup (packed) to the soup.  Bring to a simmer and serve.
The recipe makes 8 one-half cup servings.
Please share this with friends and family.