Cake Aux Olives Vertes – Green Olive Cake
It is time for the olive harvest in Provence, where most of the fruit gets turned into health healthy oil. However, some is left whole for snacking with a glass of local rosé. Here, is a savoury recipe, a quick bread made with olives.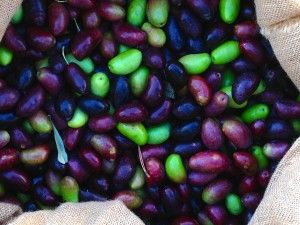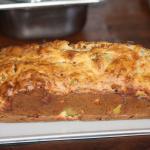 This is an easy quick bread blending savoury ingredients. It can be served as an appetizer or a light lunch with a green salad. The ingredients can be changed to suit the season and/or your tastes.
Servings

Prep Time

6

people

10

minutes
Servings

Prep Time

6

people

10

minutes
This is an easy quick bread blending savoury ingredients. It can be served as an appetizer or a light lunch with a green salad. The ingredients can be changed to suit the season and/or your tastes.

Servings

Prep Time

6

people

10

minutes

Servings

Prep Time

6

people

10

minutes
Preheat your oven to 350F (180C)

Butter and lightly flour a loaf pan

In a bowl mix together the flour, baking powder and baking soda

Add the eggs and mix until well blended and no flour remains

Add the muscat and olive oil, mix well

Add the olives, smoked duck and cheese, mix until well blended. The batter will be relatively thick.

Pour the batter into the loaf pan and bake for 45 minutes, until brown on top and a tester knife comes out clean

Remove the bread from the pan and cool on a rack or on one side of the loaf