Provence Lifestyle by accident or was it fate?
When my widowed mum announced that she was moving to France we all assumed that she would settle in Brittany or Normandy – places she had visited many times with my father. Within easy reach of the UK and her beloved granddaughter the north of France seemed sensible. My strong-willed mum had other ideas: she would return to the area that first captured her heart in the 1950s as a schoolgirl from Scotland! And so she settled in Vaucluse. I remember scouring the map to find the village of Caromb (population c4,500) and it was thanks to the proximity to the Mont Ventoux (Le Geant) that we found it!
Caromb IS small but really perfectly formed. Still something of a secret it is gradually taking its place on the tourist trail. Like all French villages there is a great sense of pride and community and this is shown during the annual wine festival that takes place when the tourists have gone in November. I must admit that I stumbled upon this event quite by chance arriving on the correct evening.
Thinking that this would be a small affair we quickly dumped our bags at the house and wandered up to meet our friend Carola who suggested coming along. 'Meet at the Brasseries du Cours', she said. This wrong-footed us into thinking that this would be the venue. A small bar that closed quite early in the evening, I recalled. Our expectations were quite low as you might imagine. Coming onto the main street in the village there was an incredible buzz. What was going on? A long row of trestle tables with enormous bowls of crisps and pretzels and sets of 3 bottles intermittently spread along greeted us. Someone was barbecuing sausages. The smell was divine! And so a very enjoyable evening and a tradition began. What is particularly great about this event is that it is for the locals, organised by the local Co-operatives des Vignerons (Cave St Marc). A final opportunity to catch up before the winter arrives!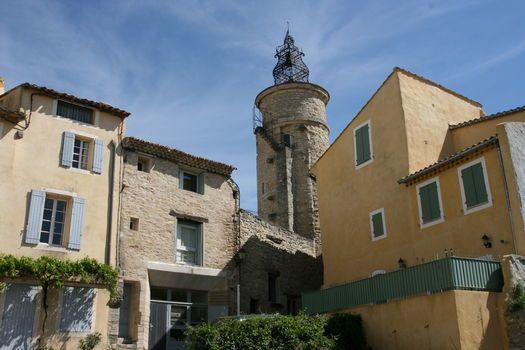 In 2012 the evening was a little chilly – even by UK standards! – and everyone gravitated into the bar. This was my first visit inside and little did I realise how significant this would be. Remember that this is a small village, somewhat off the beaten track. What were the chances of meeting a Yorkshireman with a passion for wine making that night? Pretty high as it turned out. Hearing our English accents James started to chat to us and told us all about his plans for a disused vineyard just outside of the village. 'Come and see us', he said as we left.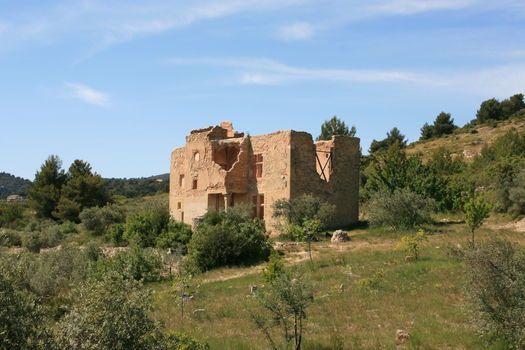 In France, it is important not to rush into things and I followed the progress of the renovations via Facebook! When another friend came to visit in the early summer of 2013 I decided to visit the vineyard. What an amazing transformation! Domaine Vintur is a fabulous vineyard offering not only great wines (I am no expert however I know what I like and it is garnering awards at a steady rate!) but also a warm welcome. We were also the first 'guided tour' group and it was very clear that James is a wine maker in the traditional sense: it is all about flavours, senses and innovation!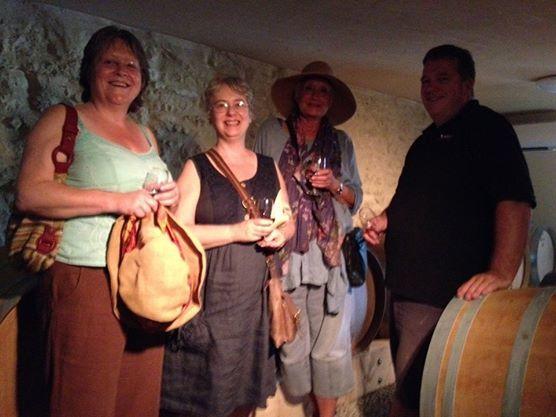 Image Credits: Photos #1-3 from the Caromb Village website
Photo #4: L to R: Hilda, Sue, Carola and James. July 2014. Image from Domaine Vintur Facebook page.