Gout et Voyage Tours a Chance to Experience the Flavours of Provence
Goût et Voyage Culinary Travel
Martine and I have lunch once a year in Provence, it was my turn to pick the spot and L'Aile ou la Cuisse was a safe bet. Located in the heart of old St Rémy de Provence it's a restaurant that we had both tried in the past, and their menu never disappoints. You can read Keith Van Sickle's review of L'Aile ou la Cuisse here.
We chatted about travel as we enjoyed a refreshing summery gazpacho followed by the fish of the day. Martine shared the details from the inaugural Goût et Voyage Tour in Tuscany. She did not need to tell me much as I had followed her Instagram feed with a touch of envy.
Last year Martine chose the restaurant, the food was well worth the drive. It was also a perfect example of the Gout et Voyage experiences: a little out of the way, designed for comfort, excellent service and a "Taste of Provence."
Each year Martine adjusts her tours slightly to ensure that clients enjoy Provence in the right doses. With Goût et Voyage the itinerary includes the right balance of sightseeing and relaxation. In 2019, there is a new Goût et Voyage tour on the schedule in Provence. This trip will contain all the signature elements of Martine's culinary-cultural focused journeys, but also it will be a full week of French immersion. Talk about skills improvement in situ! (See the full details at the bottom of this article.)
---
Sharing a Love of Travel
Martine Bertin-Peterson tells me she discovered her first grey hair in Provence while leading a group of twenty 16-18-year-olds during their six-week stay in the region. Some 30 years and many travel stories later, Provence still holds a gravitational pull for Martine, whose first of five languages is French.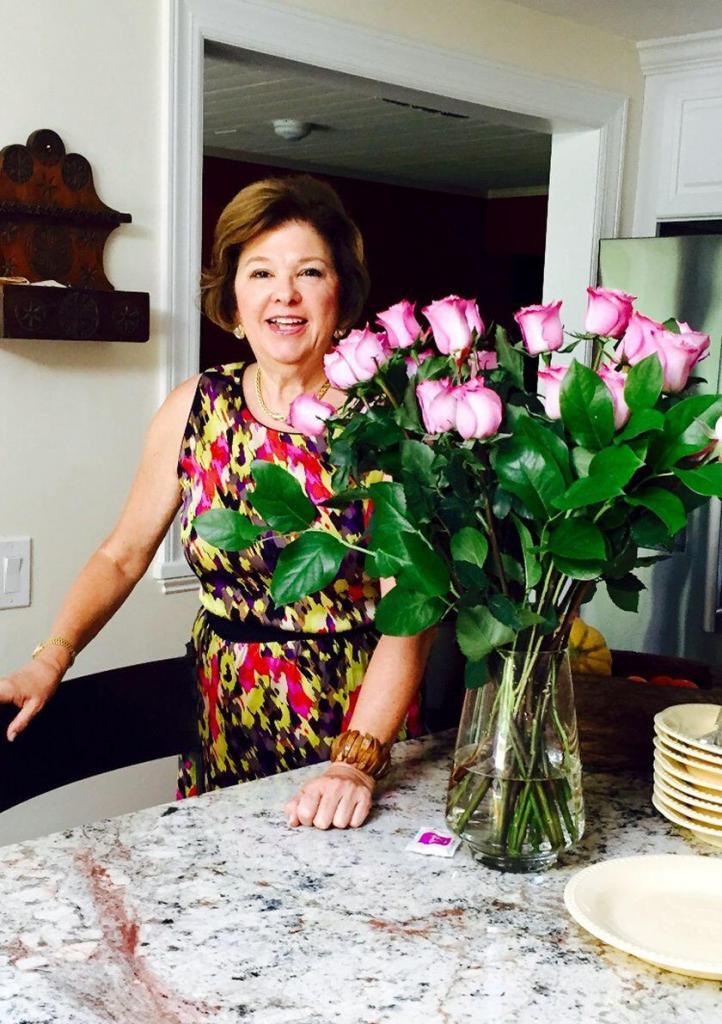 Goût et Voyage is the name of Martine's boutique travel company that offers small-group tours in Provence. Martine was born in France; she moved to the US with her family at the age of seven. After visiting much of the world, as a tour guide and for personal enjoyment, she tells me that the name of her business is a reflection of her travel experiences:
"Part of the joy of travel is to experience the culture and the food of a foreign country. In France, food is inextricably tied to the culture. In addition to the travel component of my company, I also give small group hands-on cooking class as another way for clients to taste a different culture."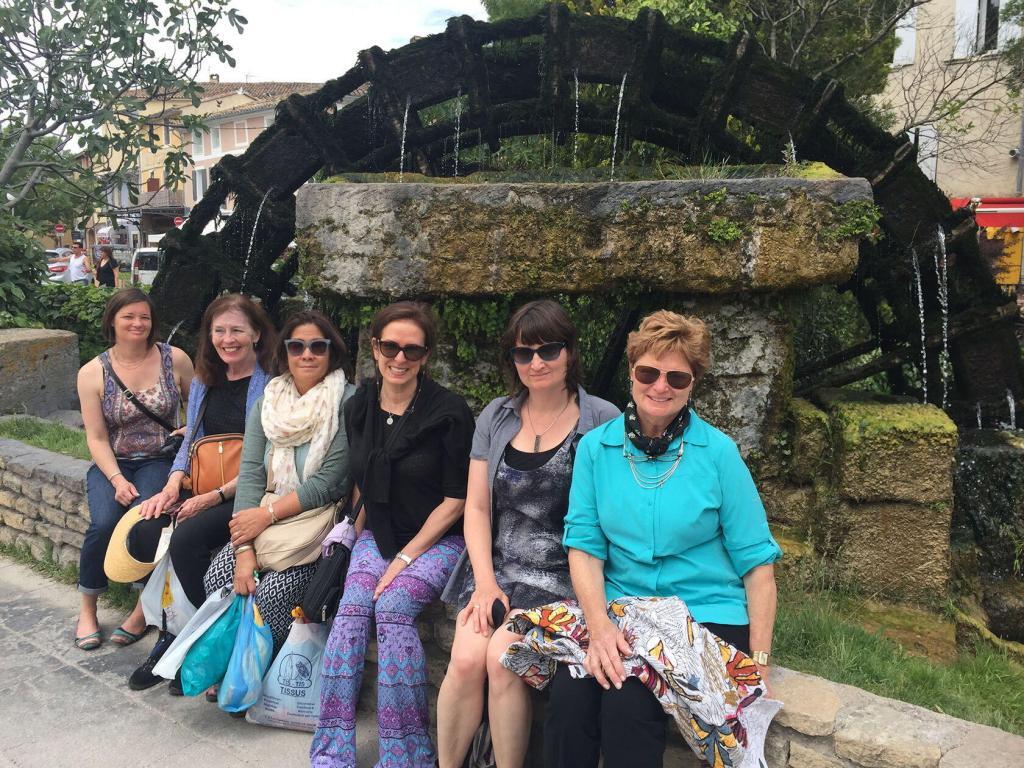 Bespoke Tours for Small Groups
Goût et Voyage tours typically run from mid-May through mid-June, a timeframe that Martine feels can deliver perfect Provencal weather and avoids the crush of summer visitors. These trips are specially designed for limited numbers a maximum of six (6). She builds the tour itineraries on her personal experiences and background from group travel.
Martine tells me that at Goût et Voyage there is no "typical" client profile. The folks who sign-up are roughly between 35-70 years old and share the common thread that they are "Explorers at heart and who have a curious, open mind and an adventurous palate."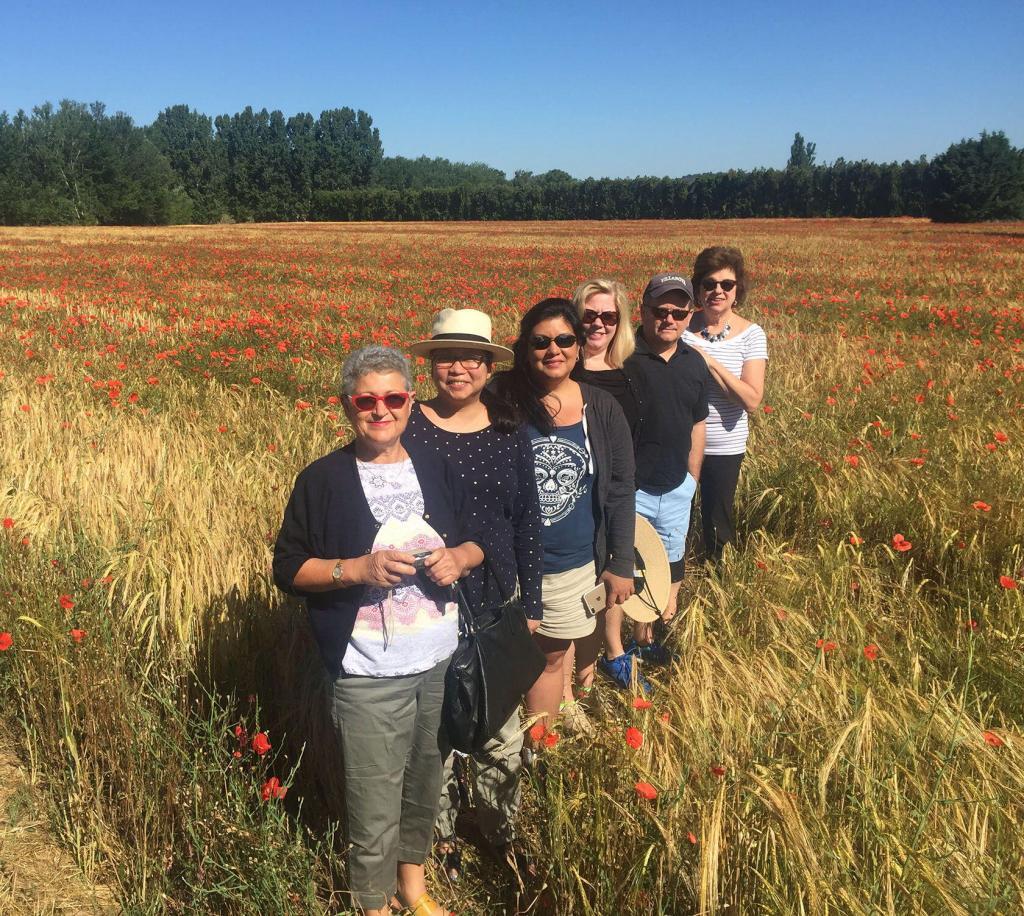 Gourmet Culinary Tour Details
When you join a Goût et Voyage tour, you can expect a week in Provence with hand-selected accommodation. You will visit some authentic restaurants, cook with local chefs and meet guides who specialize in aspects of the region. No trip to Provence would be complete without a chance to visit the cultural capitals of Avignon and Aix, a look at the perched villages in the Luberon and the wine country of Chateauneuf du Pape. Beyond that Martine says that she has designed her trips to "feel like you are traveling with friends rather than a tour group."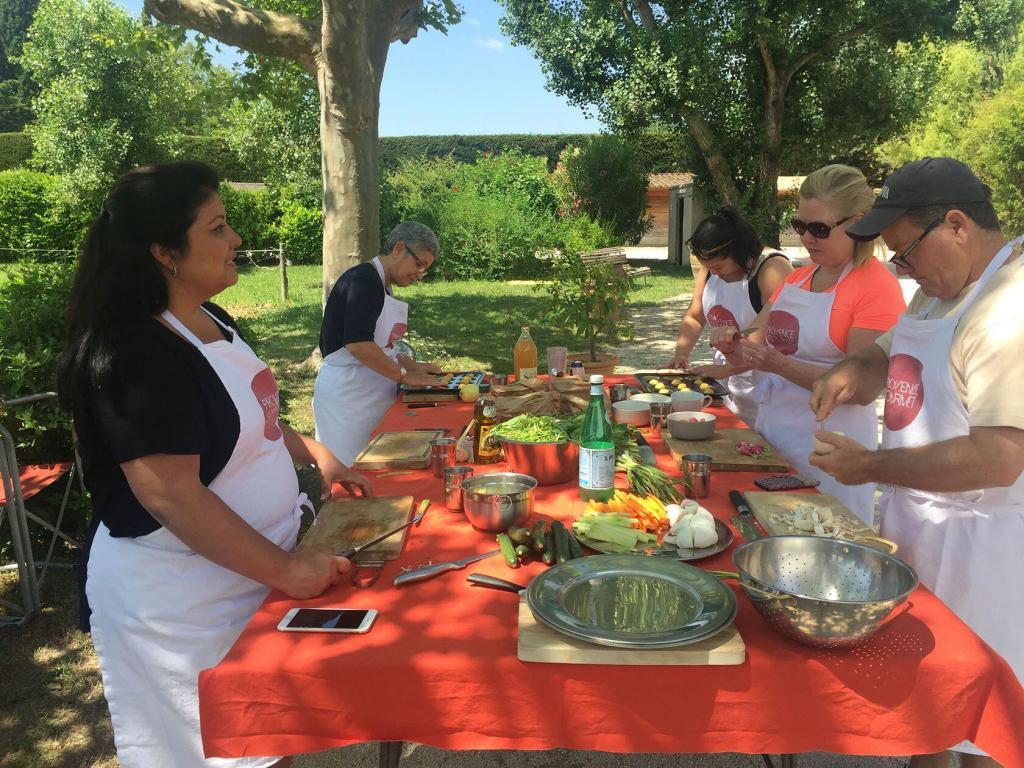 Each year, Martine hones her Provence tour itinerary based on what worked (and what did not). And, most importantly client feedback. However, according to Martine, her trips are deliberately flexible "The small group size also allows for "on the fly" itinerary changes. If we spot an interesting activity, festival or event, we can easily take advantage of it."
Clearly, Martine has both the background and personality to create and lead these bespoke Provence tours. However, client feedback tells the whole story.
---
Recent Client Testimonials
…to get you thinking about your Goût (culinary tastes) et Voyage (tour) in Provence.
Seven jam-packed days of food, history, wine and travel. Every day was spent exploring a different location in Provence. Many different restaurants, ancient historic sites, historic villages, cooking classes with two different chefs, vineyards, wine tasting, cheese tasting and markets. The weather was excellent (thanks Martine!) and each experience was wonderful by itself. A truly fantastic holiday! D. Klein, Melbourne, Australia
The pace and itinerary activities were all spectacular. Martine is easy going, knowledgeable and there to make sure everything goes smoothly and everyone has the very best time! All guides and staff were experts in their respective areas and paced activities for the group. Small group size is ideal for a truly unique and memorable vacation! M. Ynocencio, Dallas, Texas
My Gout et Voyage week in Provence was a fun-filled, packed itinerary of food, wine and countryside. I've walked away with great new recipes, an appreciation for French wines and so many wonderful memories. Thank you so much Martine. T. Larivee, North Wales, Pennsylvania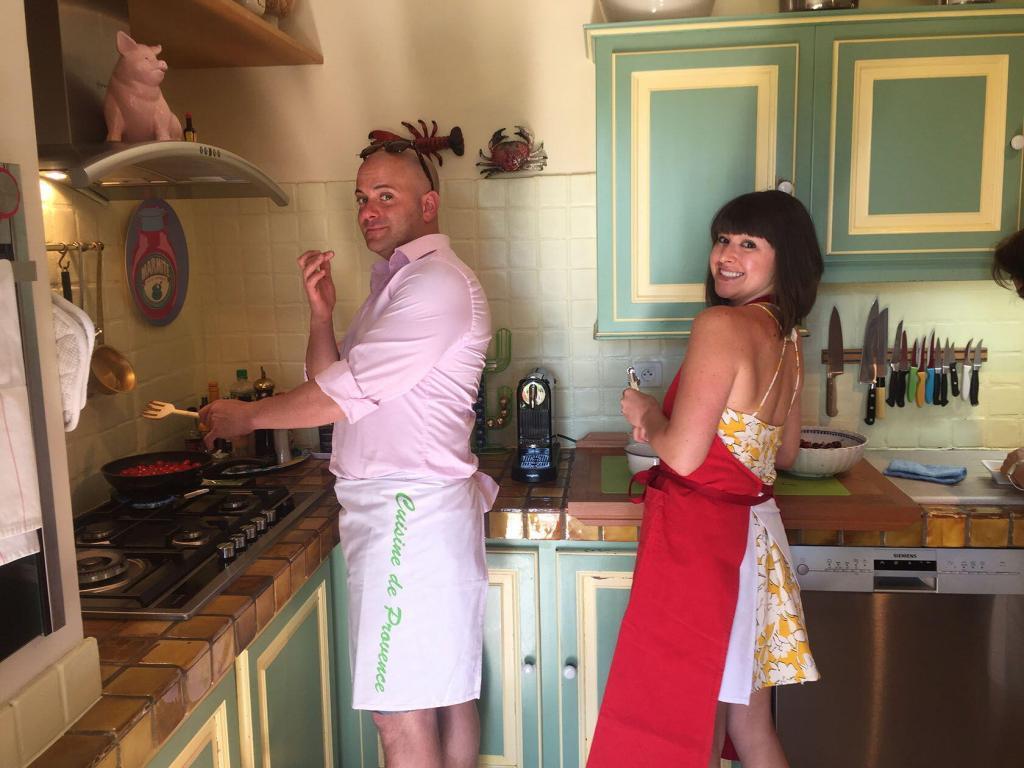 ---
Future Goût et Voyage Tour Details:
Taste of Provence:
June 6-June 13, 2024
June 15- June 22, 2024
Taste of Provence for the Holidays: Accepting inquiries

To book your Goût et Voyage tour, contact Martine via email at info@goutetvoyage.com
Tel: +1 973-222-7957
Space is strictly limited to 6 clients per trip.
For additional details on these "Taste of Provence" tours, please click here.
---
Photo Credits: All images were provided by and published with the permission of Martine Bertin-Peterson
Disclaimer: Goût et Voyage is a Perfectly Provence advertiser. 
All rights reserved. Perfectly Provence articles and other content may not be published, broadcast, rewritten (including translations into other languages) or redistributed without written permission. For usage information, please contact us.
Syndication Information
Affiliate Information
As an Amazon Associate, this website earns from qualifying purchases. Some recipes, posts and pages may have affiliate links. If you purchase via these links, we receive a small commission that does not impact your price. Thank you in advance for supporting our work to maintain Perfectly Provence.