Provencal Seafood Dinner Menu for the Holidays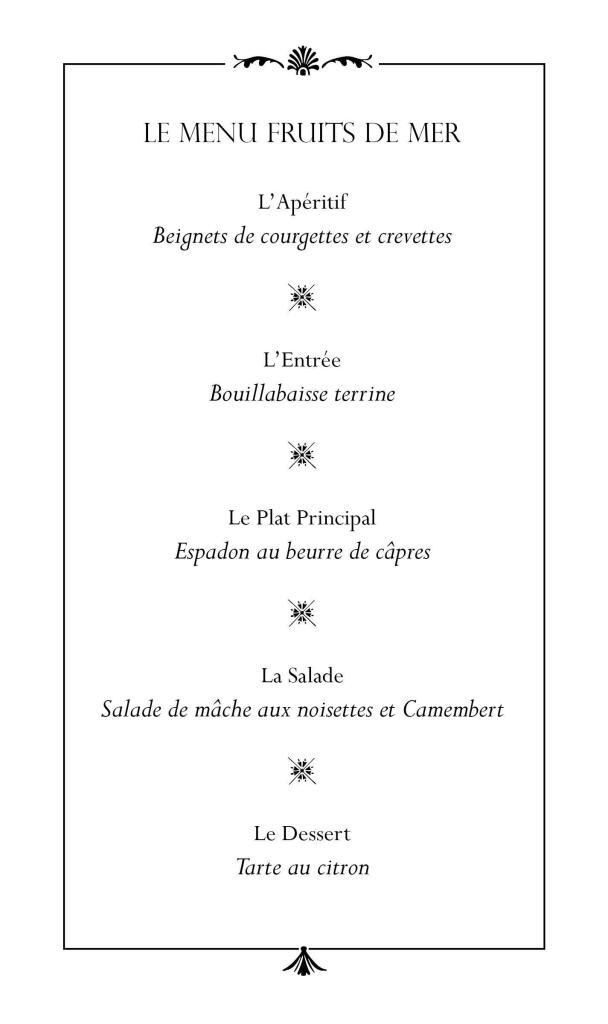 Borrowing inspiration from the proximity of the Mediterranean this festive menu (recipe links are below each course) is seafood focused.
Share some rosé with your guests as you sample the Cocoa & Lavender zucchini fritters. Then blow their minds and taste buds with the recipe by Michelin star chef Gérald Passedat who turned Bouillabaisse – originally a fisherman's meal made with the unsold fish parts – into a beautiful variation. The main course highlight is an easy recipe for swordfish by Michel's, and following salad who could resist the Cocoa & Lavender lemon tart.
With Drinks
Zucchini and Shrimp Fritters, Saffron Mayonnaise
Starter Course
Main Course
Swordfish with Tomato Caper Butter Sauce
Salad
Lamb's lettuce (mâche), hazelnuts and Camembert
Dessert