Provencal Lifestyle Discovery with Author Georgeanne Brennon
Books for Food Lovers
Georgeanne Brennan's CV of accomplishments in culinary and literary circles is awe-inspiring. This talented lady has written and co-authored over 30 books. She won the prestigious James Beard Award (Best International Cookbook) in 1998 for The Food and Flavors of Haute Provence. Her articles have appeared in a long list of publications including The New York Times, The San Francisco Chronicle, Fine Cooking, Bon Appétit, Family Circle, Metropolitan Home, Organic Gardening and Vogue. Georgeanne Brennan's culinary work is also available on Oprah.com.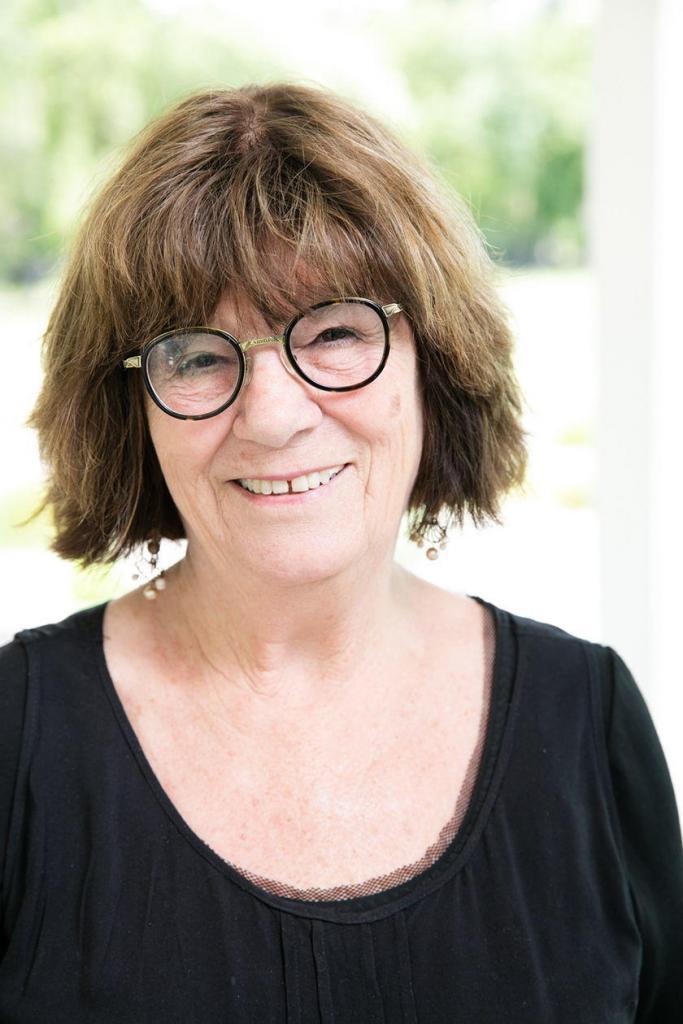 Read about her latest book Windows on Provence, Musings on the Food, Wine and Culture of the South of France. Here is our book review.
Brennan's spent her early years in Southern California where she attended San Diego State University earning a master's degree in history. She also studied at the University of Aix-Marseille in Provence, and perhaps this was the catalyst for her life-long love affair with France and in particular the Provencal lifestyle. In 1970, Brennan and her husband moved to a rural village in Provence with their toddler. They bought a rundown farmhouse and began farming; raising goats for cheese, and breeding feeder pigs. Her memoir A Pig in Provence: Good Food and Simple Pleasures in the South of France is a reflection of those experiences. Now, Brennan lives in Northern California but visits Provence a few times a year as the region is never far from her thoughts.
More to Life than Writing
Georgeanne Brennan is not only a wordsmith; she is an entrepreneur, in 1982 she launched Le Marché Seeds with her business partner Charlotte Glenn. Their company paved a pioneering path by sourcing unique, heirloom varieties of seeds long before ancient varieties became mainstream. They sold the company in 1988.
La Vie Rustic is an online store featuring exclusive food ingredients and French-inspired home décor items curated by Brennan that she launched in 2014. Inspired by her experiences in Provence and philosophy towards healthy cuisine, and sustainable lifestyle the products available on the website are all in keeping with that vision.  "Many of La Vie Rustic's products are produced on my small farm, and all are created here with the help of a small staff. Whenever possible, I have used local artisans to create the products, from the letterpress-printed seed packets to the handcrafted sickles."
We recently interviewed Georgeanne Brennan on her thoughts on the lifestyle in Provence.
---
Lifestyle in Provence
How would you describe the lifestyle in Provence to someone who has not visited?
Life is a slower pace in Provence than many other places in the world. There is a focus on simple pleasures such as enjoying a meal, no matter how modest. Enjoying the company of friends and family. Living in rhythm with the seasons – gathering wild mushrooms, berries, herbs, and asparagus, shopping at the open markets, meeting friends afterwards over coffee or a glass of wine.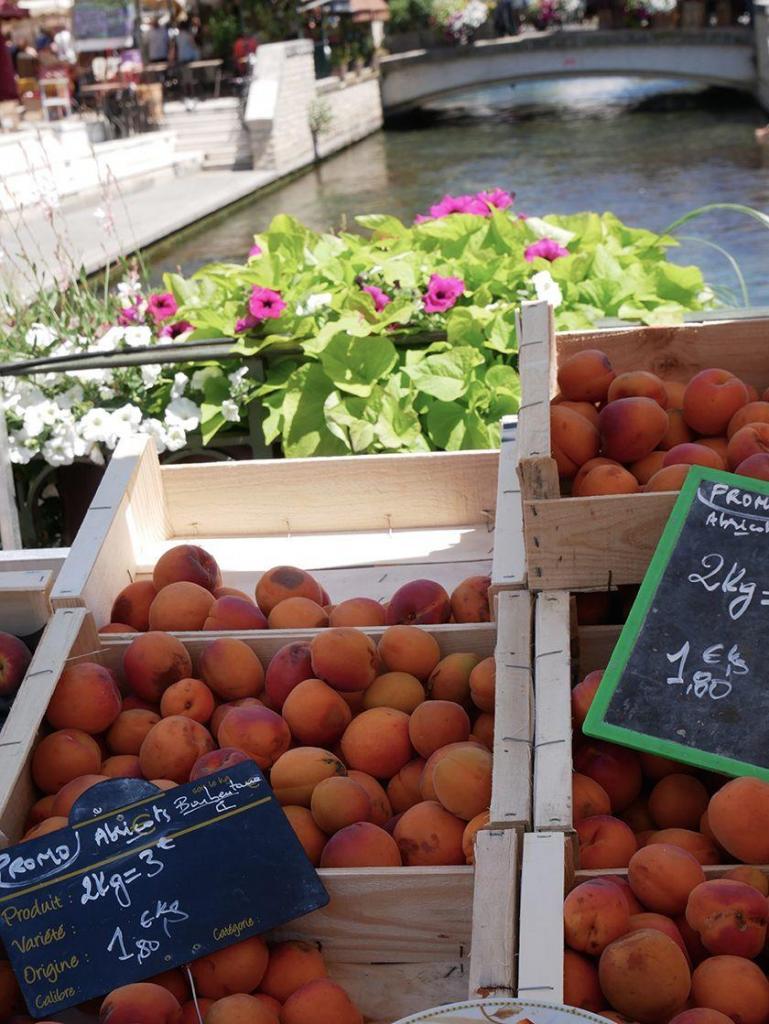 When you think of Provence what are the words and images that pop into your head?
Cafés, open-air markets, cozy fires in winter, lunches under the shade of mulberry trees in the summer, and the scent of lavender in July.
To some degree, Provence lives on its clichés in photos – scenes of lavender, sunflower fields, and boules players. Is this your Provence?
Part of that is my Provence – the lavender fields of the Plateau of Valensole are only 30 minutes away, and there are always sunflower fields along the backroads, and boules players are ever-present in village life. However, for me, it is also the pine and oak forests, the wild boar, creeks and hidden waterfalls, and the Roman history that lies beneath it all. The field next to my house is full of bits of Roman ruins and prehistoric pottery. Provence is also defined by the coastline and its cities and villages, sandy and rocky beaches, sea urchins, and dinner at sunset at a seaside restaurant. During quieter times of the year, my Provencal scenes include the snowy Alps on bright winter days. Market scenes and the local cafes are popular with photographers. My Provence also contains uncrowded hiking trails and churches with wrought iron steeples that allow the Mistral winds to pass through.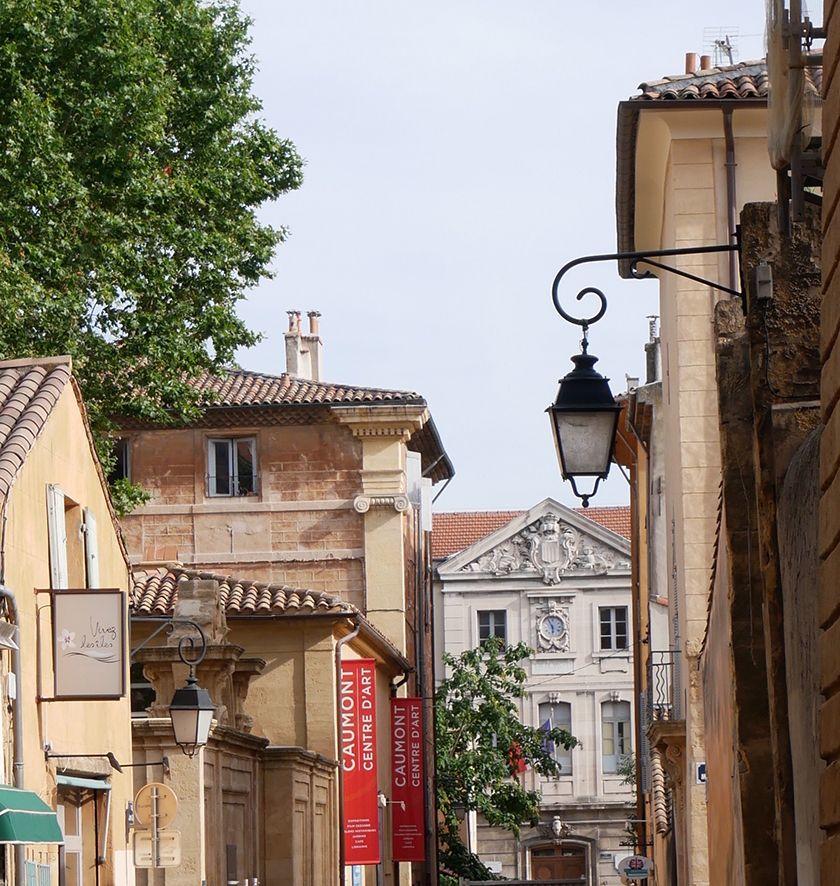 What is your favourite season in Provence?
Fall – late September into October. The days are still warm so that you can eat outside, but the nights are cold enough to enjoy the warmth of your fireplace. Autumn is mushroom and chestnut season, but there are often the last of the melons and tomatoes available. During the grape harvest, fall days are often brilliant under a blue sky.
What is your favourite activity in Provence?
Going to markets, shopping, cooking, exploring Roman ruins and medieval sites – long lunches and aperitifs with friends.
When you first return to Provence what aroma "says" I have arrived?
At my house, it's the waxed tiles. At the markets, it's the roasting chickens and simmering couscous, in the forests it's the damp, earthy smell.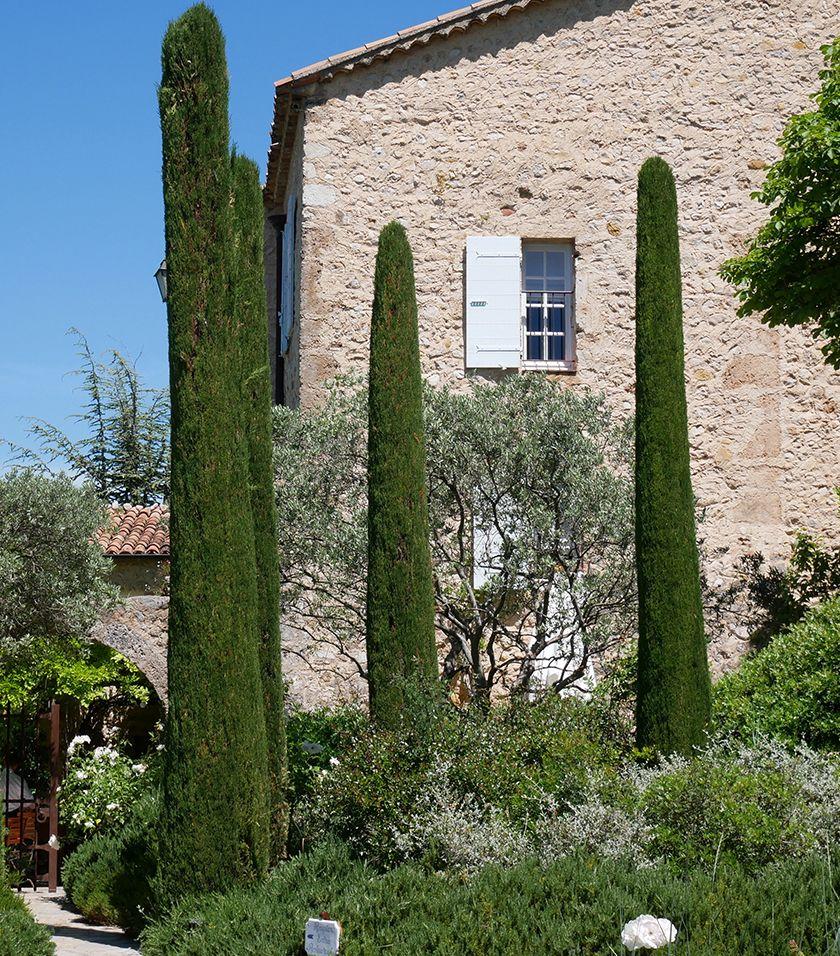 When you leave Provence what is the thing you miss the most and wish you could take with you?
I miss the pace of life. To take with me? A magic refrigerator that is always full of the meats and wines and cheeses I can't get here in California.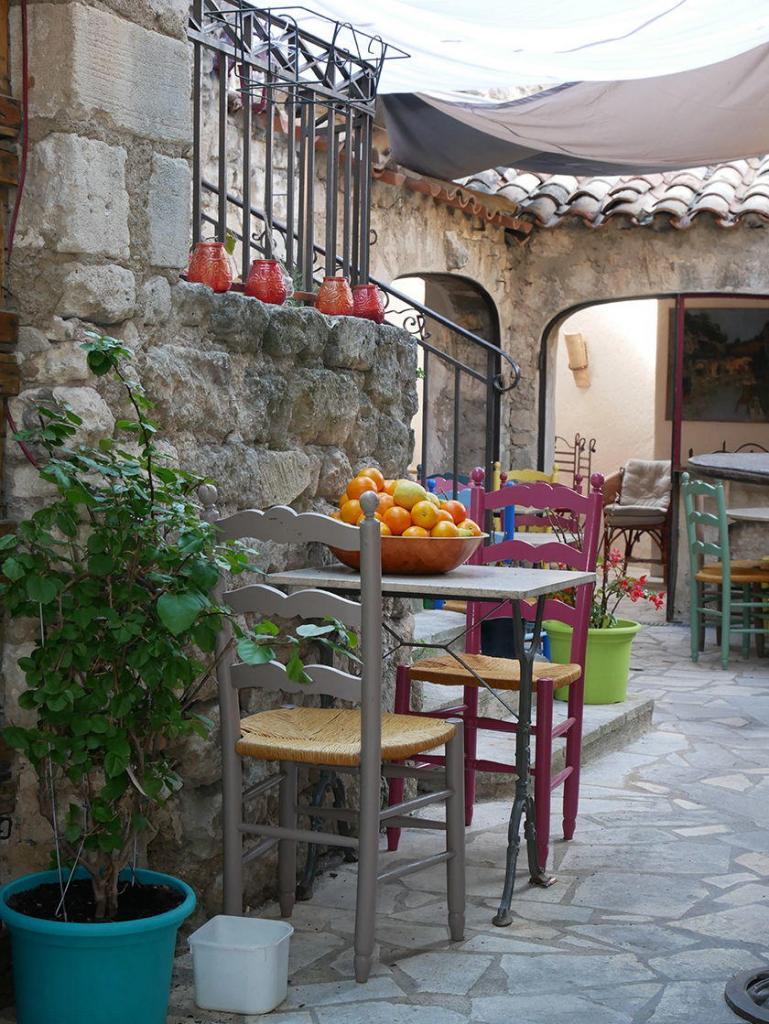 When you hear the term "Provence-style" what is your first thought?
Olive oil, tomatoes, olives, and garlic. For a meal or an event, a long table in the shade. For furnishings, farm tables, rustic pottery, and 'les indiennes' printed fabrics.
Provence and the Cote d'Azur appear to evoke a decorative style in homes, restaurants and hotels. How might you describe this trend? Is this what you are promoting with la Vie Rustic?
I think it is casual, rooted in what is local and authentic. Olive branches instead of imported flowers for the centrepiece, local olive wood serving platters, vintage mixed with modern, a sense of style that is personal, not fussy. The dishes celebrate local foods and flavours prepared simply, even at some of the more expensive restaurants. As an example, both of Chef Alain Ducasse's Auberge and Bastide restaurants have their potager gardens (kitchen gardens), and the chefs draw upon the fresh produce for aspects of each meal.
With La Vie Rustic, my goal is to offer products that help to create personal authenticity. Seeds to grow your heirloom lettuces, or start your potager garden, or plant to your saffron. French sea salt seasoned with California fruits. A unique blend of Herbes de Provence. Soup mixes that combine the simplicity of dried beans and fresh herbs. Vintage French knives and serving sets to pair with your tableware.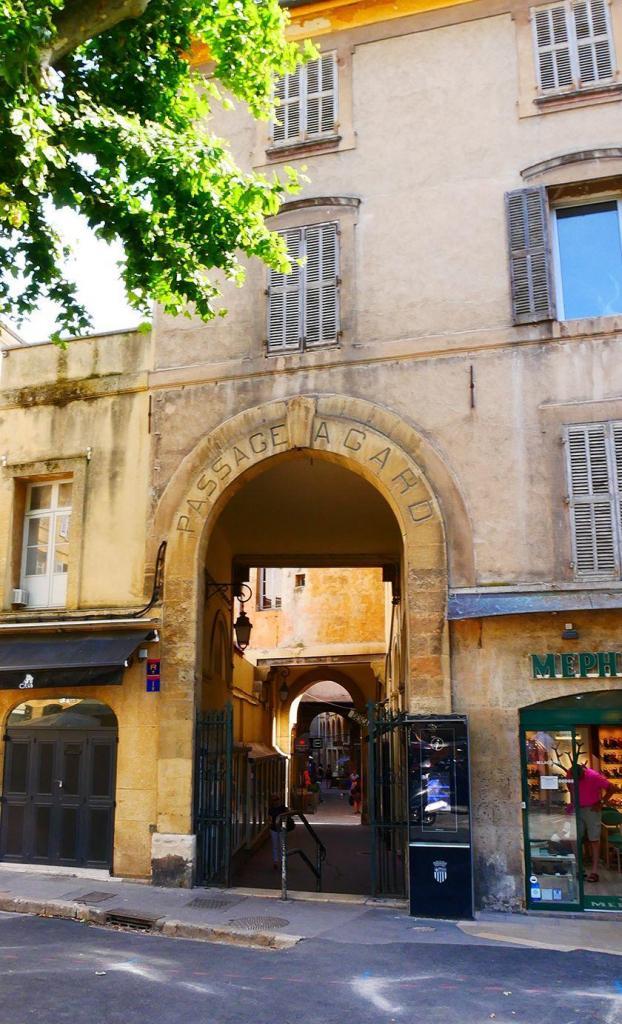 The Provence that many imagine today is relatively "new" thanks to the likes of Peter Mayle and others. What is "Authentic Provence" to you?
I think a lot of these images of Provence are in and around the Luberon. My area is east of there, in the blank spot on the map, where much of daily life remains relatively unchanged over the last decades. I think market days in small villages, brocante markets, the back streets of Nice, the waterfront of Marseilles, and the roads marked with a "D" take you pretty quickly to the Provence profond (sincere, authentic, real). In my opinion, the coastline to the east and west of Marseilles is full of 'old Provence.'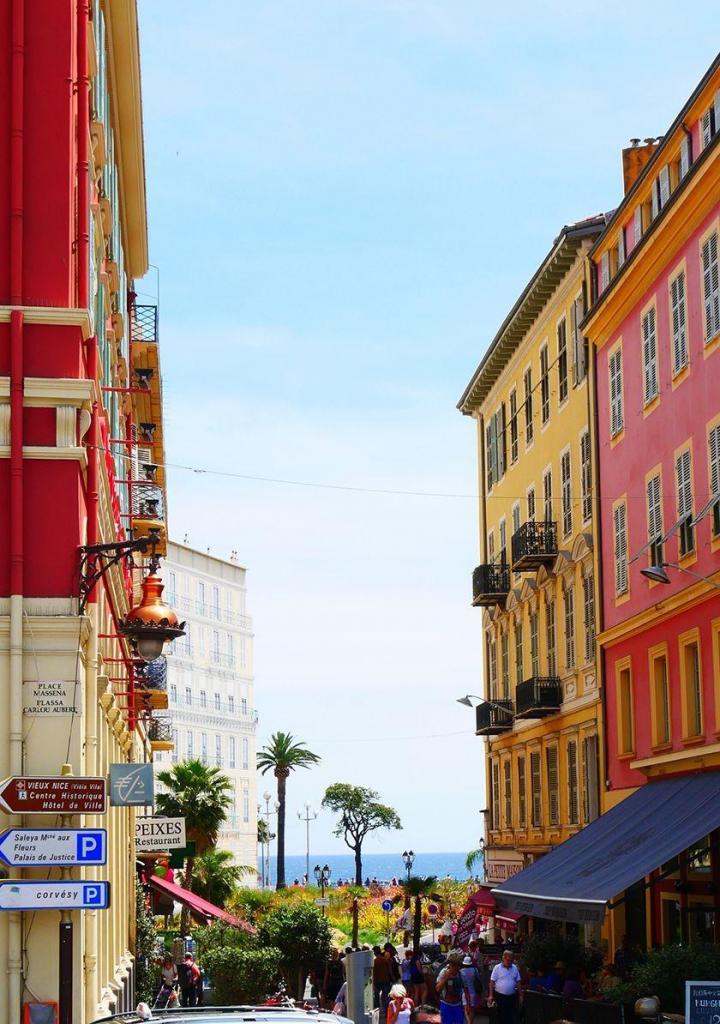 Food in Provence
Life in Provence revolves around food. How would you describe the food in the region to someone who has not visited?
It is simple food, more akin to the diet of Italy than to northern France. Tomatoes, garlic, olive oil, grilled meats and fish, vegetable dishes, lots of local goat cheeses and rose wine. All very approachable and delicious.
What are your favourite things to eat in Provence?
The fish, the seafood, the lamb, the charcuterie, the cheeses, the wine, rabbit, pintade.
If you could only choose one Provencal recipe what would it be?
Is there a food or ingredient that you wish you could find outside of Provence?
Readily available rabbit, duck, cured duck breast, boudin noir, all the wonderful cuts of meat – veal, beef, pork, and offal. And the fresh fish and shellfish! These products are quite common even in the smallest villages, whereas here (in Northern California) they are challenging to find, if at all, and once found, it is expensive!
How would you describe the markets in Provence as compared say to your local farmer's market?
My local market, which is 20 minutes away has lots of prepared food vendors. It has a good assortment of vegetables and fruits (which I have at home in my garden and orchard) and a couple of cheese vendors, chicken and pork, sometimes fish. However, there is nowhere near the array and variety of the closest market to my house in France, which is Aups, a village of about 2500. Plus, there is a supermarket in town that has impressive fish, cheese, meat, and another one in the opposite direction, about 10 minutes away.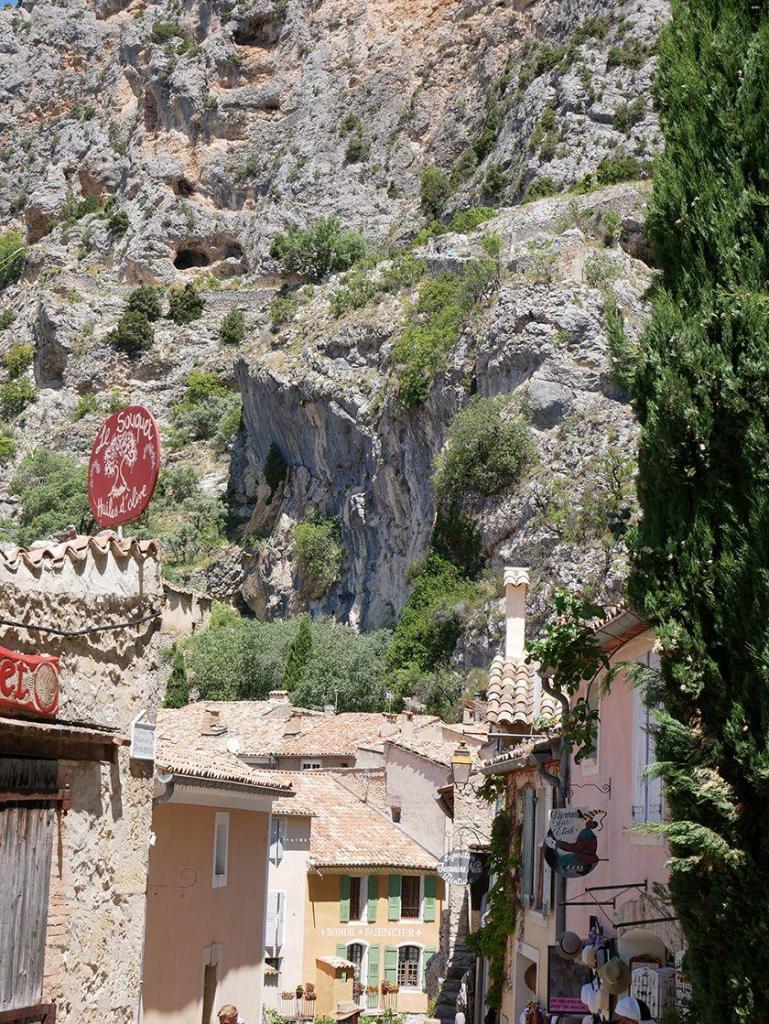 More on Georgeanne Brennan
Her website for additional background, her blog and much more.
Where to stay in Provence: Rent her home in St. Martin de Brome, only 15 minutes from Manosque in the upper Var.
Shopping: La Vie Rustic online store
Reading: Her books
Image Credits: All photos published with the permission of Georgeanne Brennan
All rights reserved. Perfectly Provence articles and other content may not be published, broadcast, rewritten (including translations into other languages) or redistributed without written permission. For usage information, please contact us.
Syndication Information
Affiliate Information
As an Amazon Associate, this website earns from qualifying purchases. Some recipes, posts and pages may have affiliate links. If you purchase via these links, we receive a small commission that does not impact your price. Thank you in advance for supporting our work to maintain Perfectly Provence.