Capturing Provencal Beauty in Photos Lumières des Alpilles
Local photographer Jean François Galeron shared that taking photos for his book Lumières des Alpilles was not difficult. Completing a photo journal dedicated to his corner of Provence was a project he had contemplated for over 30 years. The hard part was culling thousands of images into a stunning 212-page collection. He says that he almost drove his graphic designer crazy during the book's four-month layout process. Published in December 2016, Lumières des Alpilles is available for sale at several locations in the Alpilles or online (the full details are below).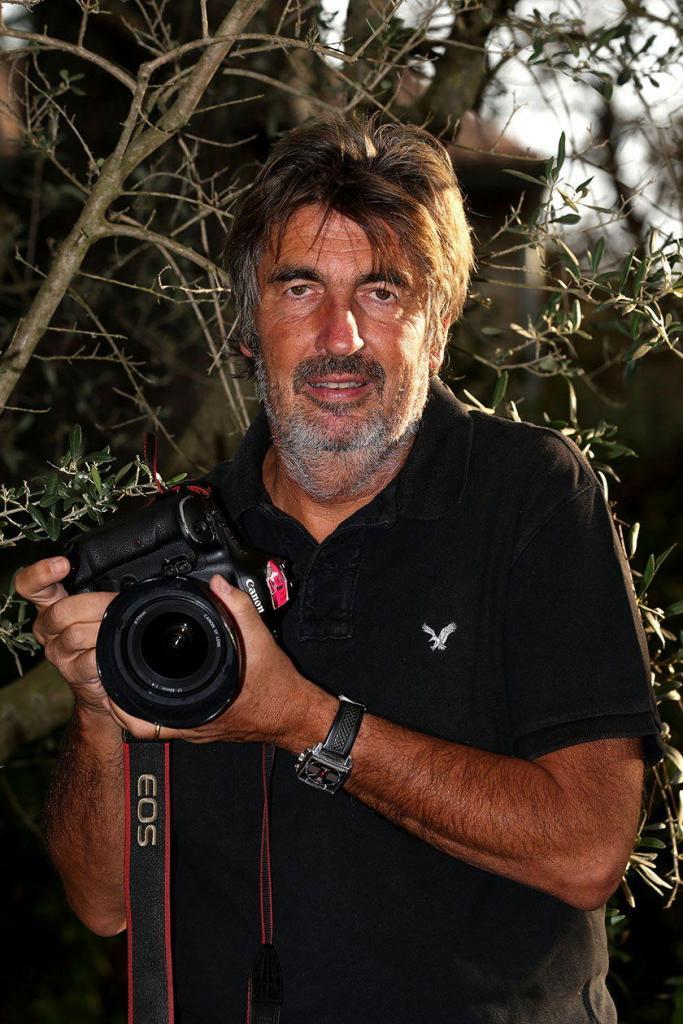 Naturally Beautiful Alpilles
The Alpilles are a small mountain range. The hills run from east to west for 25km, starting at the edge of the Durance River and the town of Orgon to the far end near Fontvielle (read about the stone quarries here). The Alpilles (small Alps) do not boast any significant altitude (maximum height is 498m). However, the rugged limestone peaks give these hills the appearance of being much higher than the numbers suggest. Try hiking in the area, and you will be thankful that there isn't any more vertical to climb.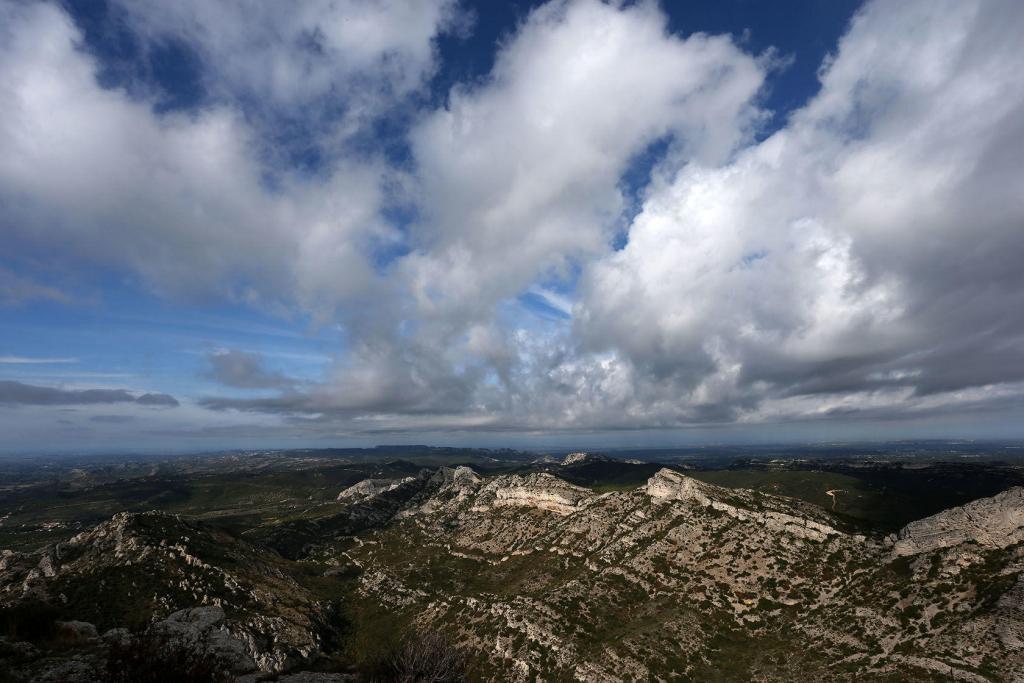 Agricultural operations including some 20 vineyards, thousands of olive trees, and hectares of fruit trees surround the range. The vegetation changes from grapes and olives to scrub brush (garrigue) and pine trees, as these spiky cliffs rise skyward. Take a walk through these hills, and you can collect your mixture of wild herbs de Provence (fennel, marjoram, rosemary, thyme, tarragon).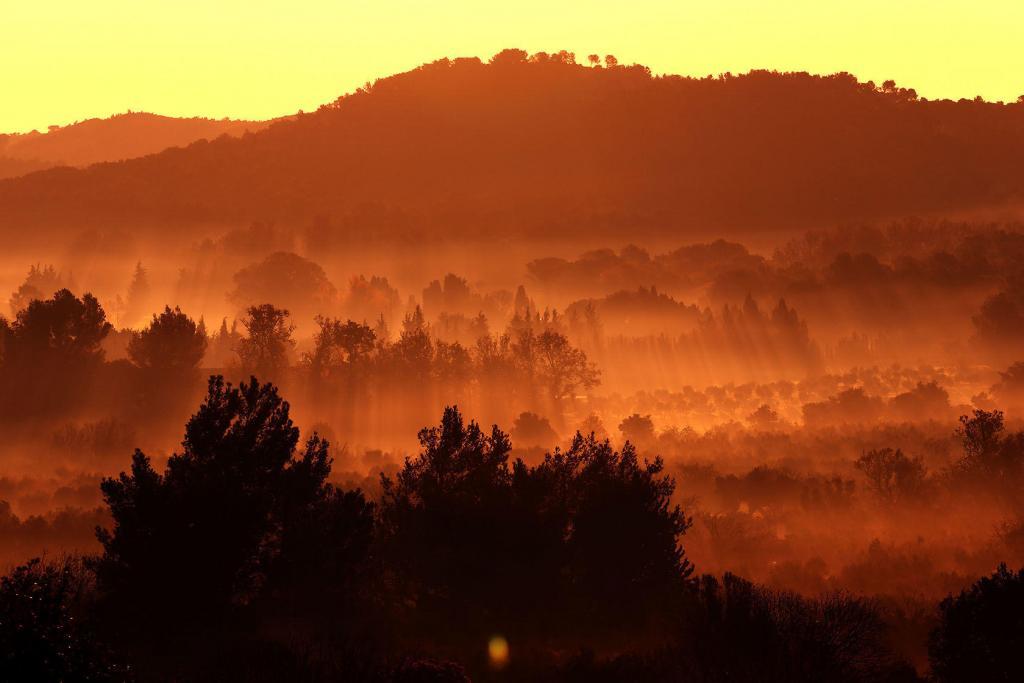 Just over ten years ago, a visionary group succeeded in securing protected status for the Alpilles. Sheltered from further development, Parc Naturel Régional des Alpilles is unspoilt parkland for outdoor enthusiasts. Now, we can thank Galeron for creating a book that honours the splendour of this park.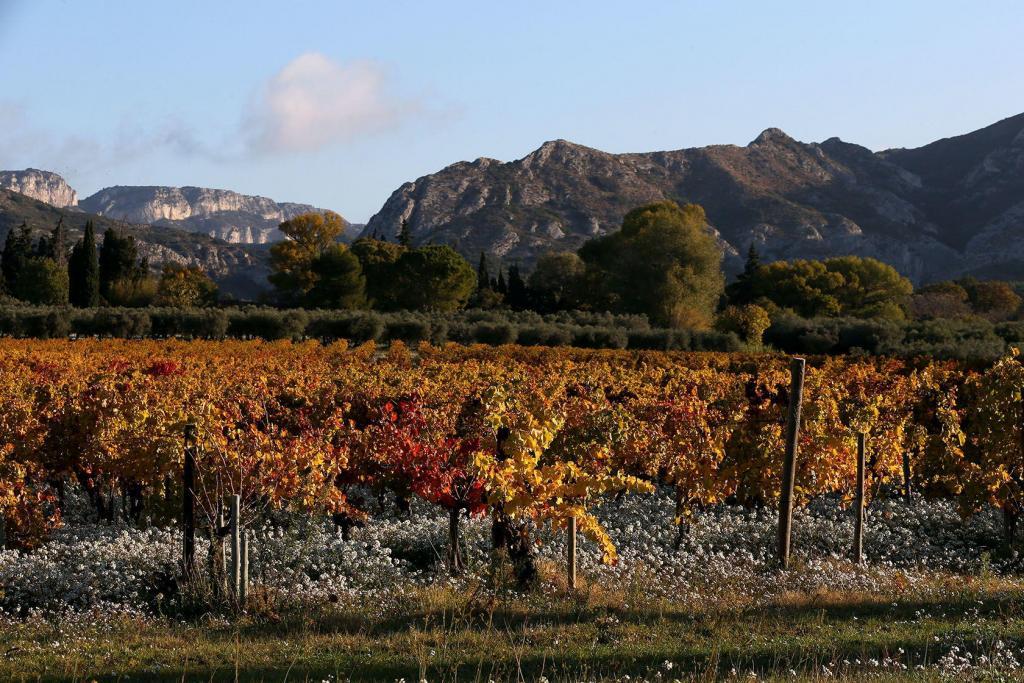 High-Speed Photography
Lumières des Alpilles is indeed a departure for Jean François Galeron who built his career as a Grand Prix race photographer. Born in Lyon, his ancestral ties to the Alpilles and the village of Saint Etienne du Grès (Alpilles village) run deep. Both his parents and grandparents lived in the town that he and his wife have called home since 2014. Galeron studied law; however, it was a love of fast cars and a few photos that he took at age 13 (at a car race), which led to his non-traditional career path.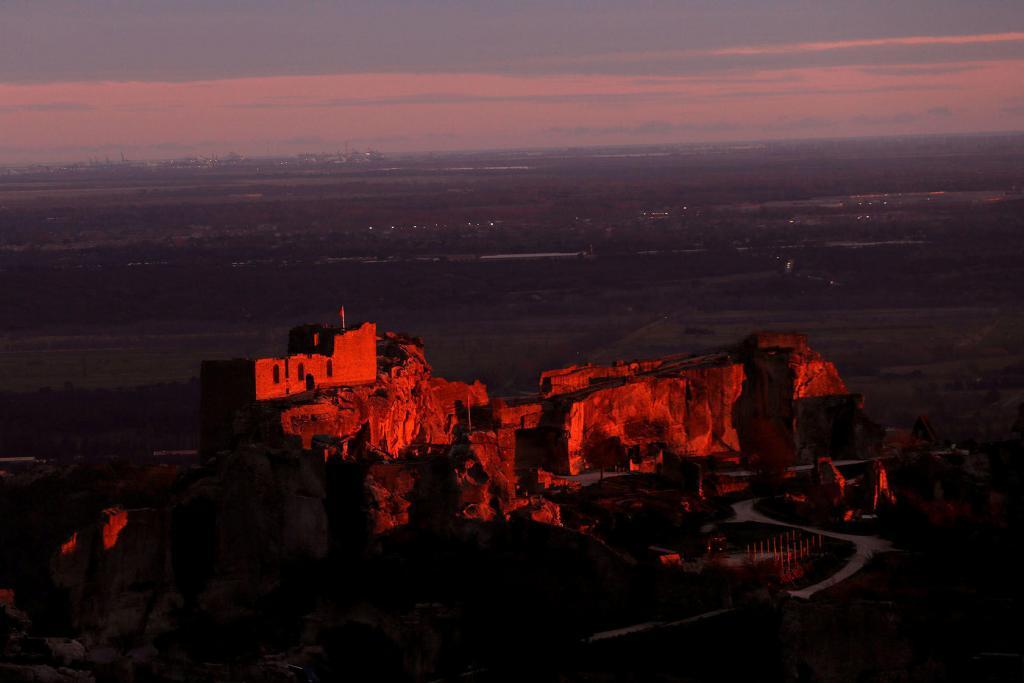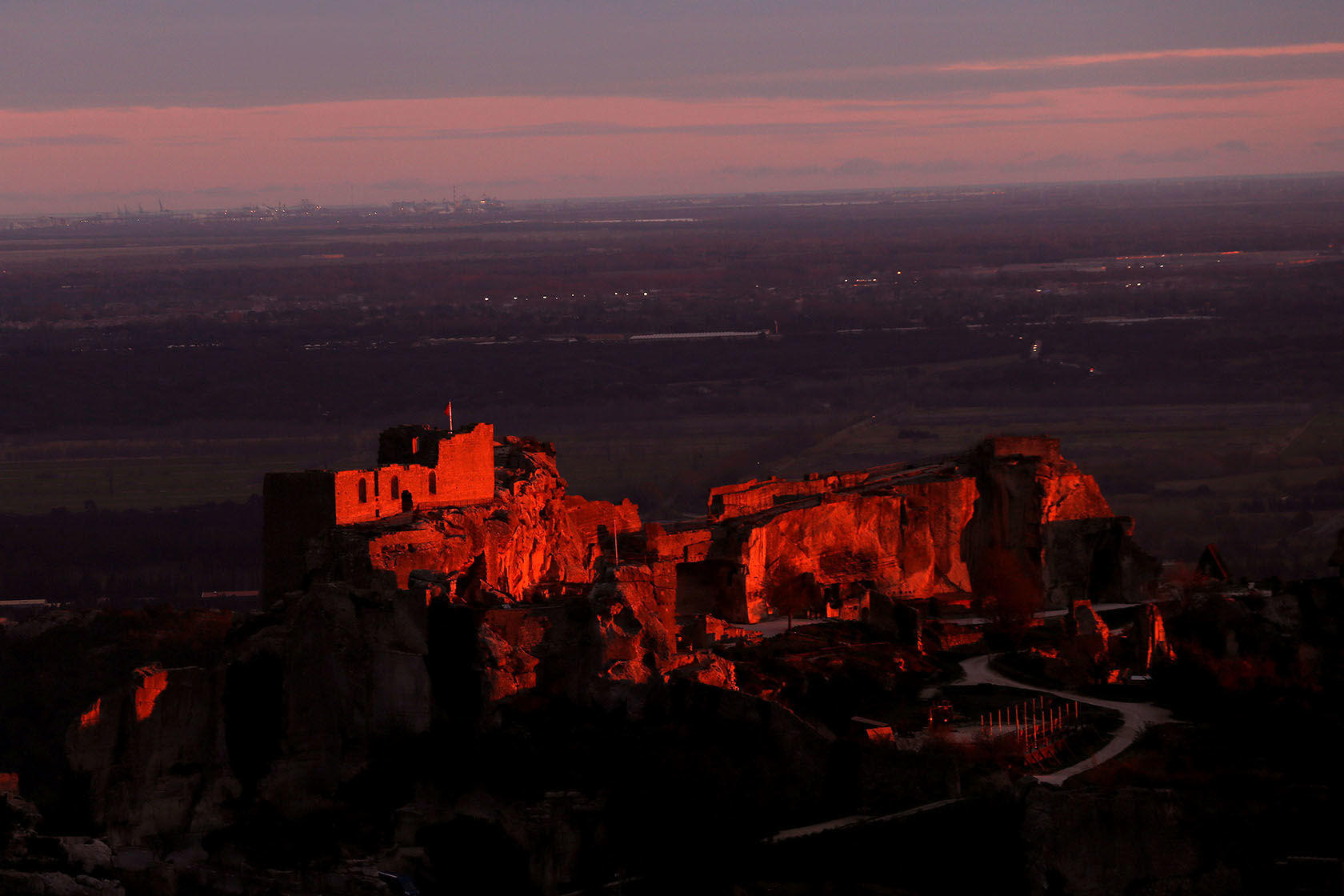 Autopress International published two of his racing photos in 1982 in the first edition, and Galeron continued to work with the magazine until they closed their doors in 1994. He still follows the race circuit and has attended 604 Grand Prix races for his work (and counting). During that period, he collaborated on several books related to the car racing including biographical exposés on some of the top drivers in the world.
Photos in the Slow Lane
Galeron shared that he has long dreamed of completing a photo book dedicated to the beauty of Provence. It took a little nudge (more of a dare) by a friend who suggested that Galeron broaden his photo repertoire beyond F1 races. His Lumières des Alpilles project began to take form. For three years as time permitted, between Grand Prix races Galeron raced around the Alpilles taking photos of the environment for his archives.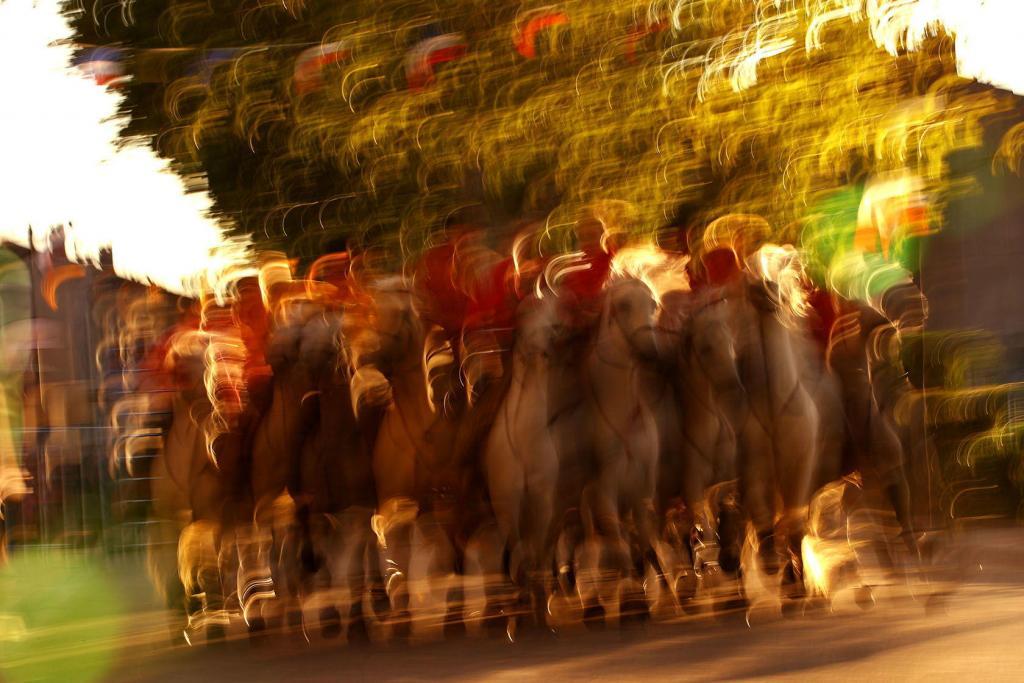 The book is not a guidebook, but rather a reflection of Galeron's love for this particular area of Provence. Lumières des Alpilles is just as the title suggests an attempt to capture the unique light, broad colour palette, and dramatic beauty of these hills. The book has several thematic sections including le Soleil (Sun), le Patrimoine (History), les Traditions (Local Traditions), les Paysages (Landscapes) and la Faune et la Flore (Flora and Fauna). There is barely any written text in the book (other than an endorsement by the current President of the Parc Naturel Régional des Alpilles). Lumières des Alpilles makes a beautiful gift for a housewarming, a thank you, as a reminder of a trip to the area or for your coffee table.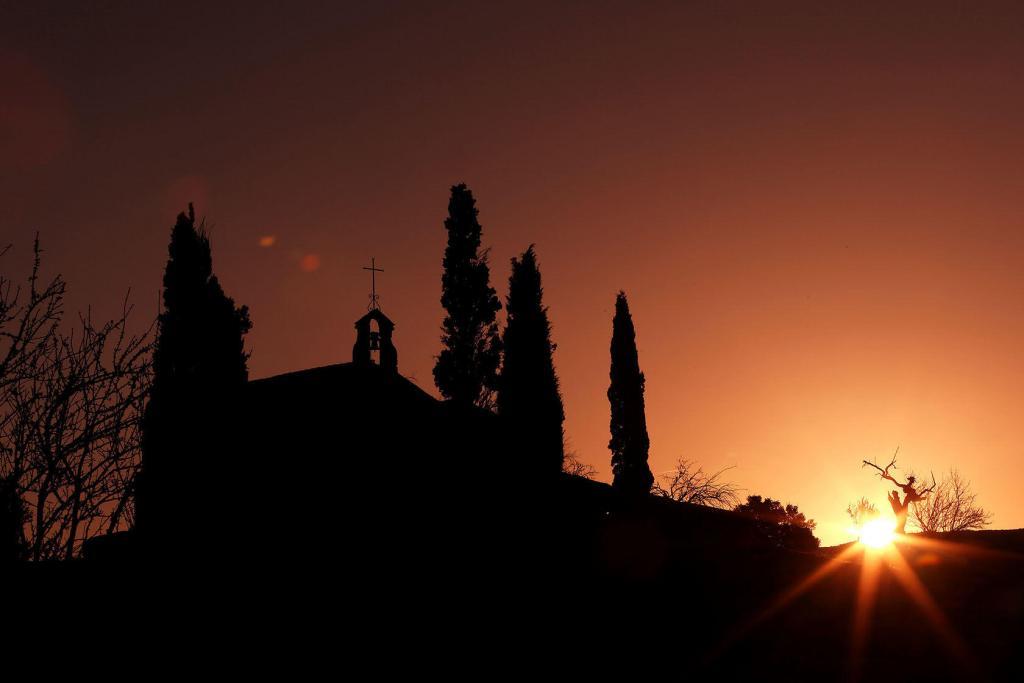 Buy a Copy Here
La Maison de la Presse in Saint-Rémy
La Presse in Eygalières
Office de Tourisme Les Baux de Provence
Lumières des Alpilles Facebook page
Send you order via email to jfg@galeron.com
Park Information Office
Parc Naturel Régional des Alpilles
2 boulevard Marceau
13210 Saint-Rémy-de-Provence
Tel: +33 (0)4 90 90 44 00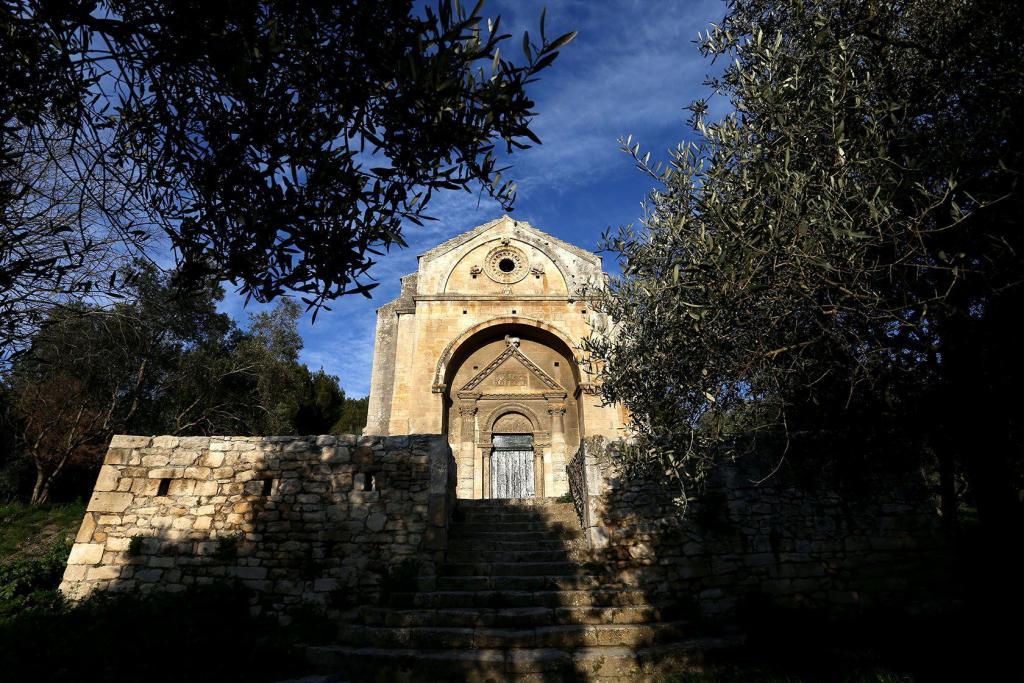 Image credits: All photos provided by and published with the permission of Jean François Galeron