Simple Oven-Roasted Rabbit with Garlic and Herbes de Provence
Rabbit is often served in France as an alternative protein to chicken, pork or other meat. This oven-roasted rabbit is flavoured with garlic and herbs that are traditionally found in Provence. The recipe requires very little prep time and just like a roast chicken it will fill your home with savoury aromas. This main dish is found in Provence Food and Wine: The Art of Living

 a cookbook and reflection on the easy lifestyle in Provence, and it includes photos by François Millo.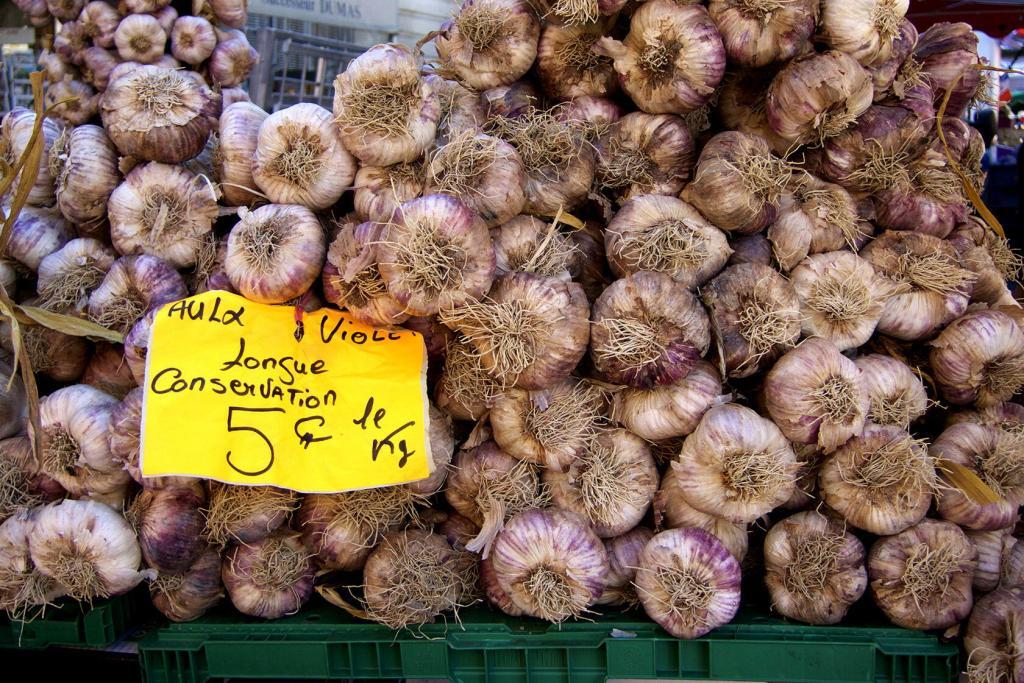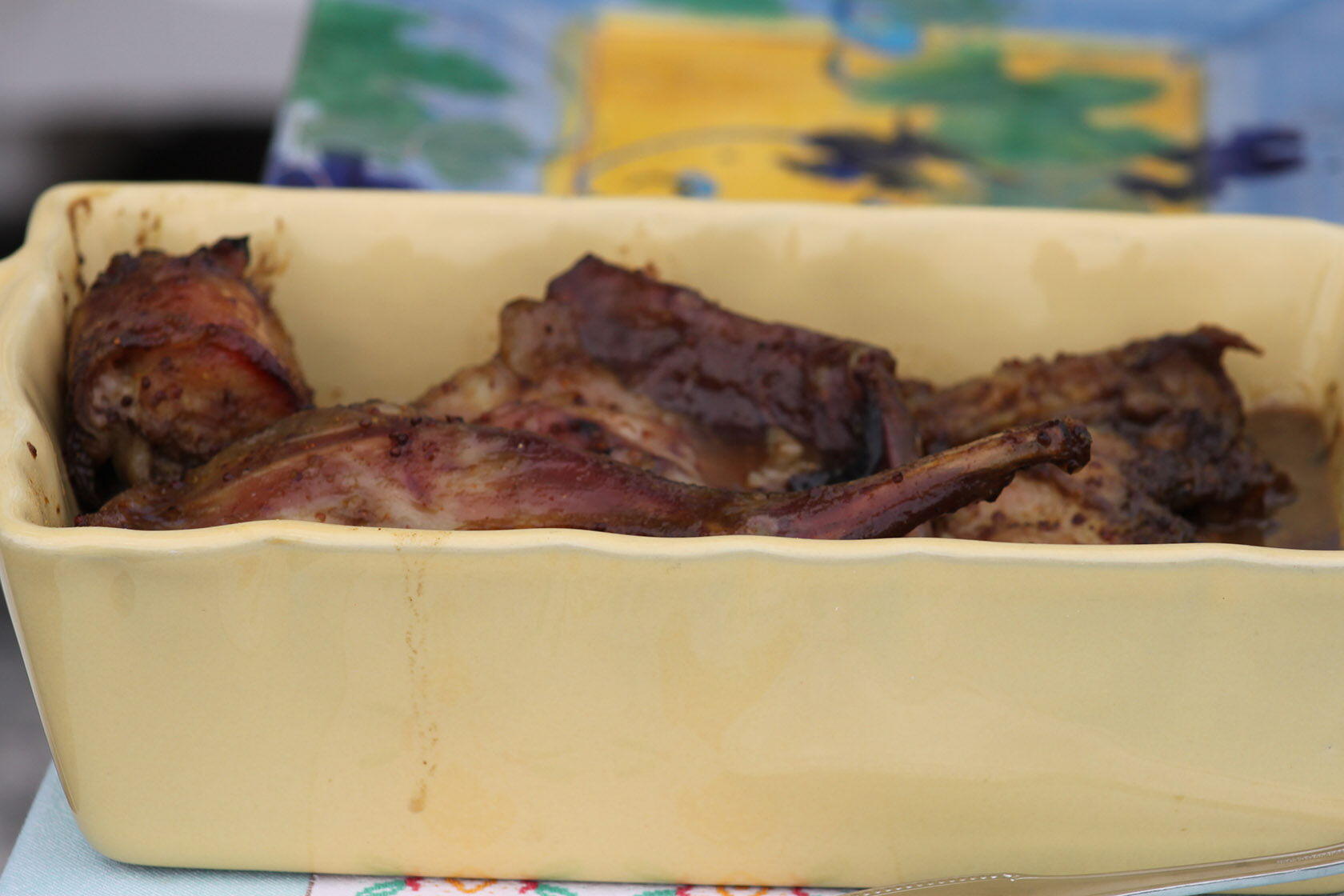 Rabbit with Garlic Lapin à l'ail
This is a simply and quick recipe, but the flavor is fantastic! The garlic and herbs give the rabbit the flavors typical of the hill in the interior of Provence. This robust dish pairs well with a well-structured, aromatic, and tannin wine: a red from the interior of Provence, Sainte Victoire, Coteaux d'Aix en Provence or Coteaux Varois en Provence is the perfect pairing. This dish can be served with tomatoes à la provençale or roasted potatoes.
Ingredients
1

Rabbit

cut into 6 pieces, about 3 pounds

2

tablespoons

Extra virgin olive oil

1

head

garlic

1

Bouquet Garni

(2-3 springs thyme, 1 sprig rosemary, 2 bay leaves)

2

cups

Dry White Wine

Sea Salt

to taste

Black pepper

to taste
Instructions
Preheat the oven to 400 degrees F.

In a large Dutch oven, warm up the olive oil over medium heat and brown the rabbit well on all sides, 8 to 10 minutes.

Add the garlic cloves (unpeeled) and the bouquet garni and continue cooking for 2 minutes.

Season with salt and pepper, add the wine, and stir well to release any browned bit from the bottom. Cover and cook in the oven for 25 minutes.

Take out of the oven, discard bouquet garni and serve warm.