My Life in France Pinch Me
You don't know how many times the Barefoot Blogger has to pinch herself to believe she is really living in France. It's more than a dream come true. It's pure heaven.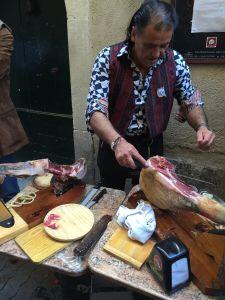 It's not fair to brag about what a good time I'm having, but … just saying. Take a look at this past week. There was the Feria in Nimes; a cooking class with a French chef; wine tasting; Blanche Nuit with music and art; and a town-wide brocante.