Discover Taste Relax With Local's Tips For Mazan and the Vaucluse
It is understandable that Canadians will do practically anything to avoid winter, but skipping out in those few short months of summer…
Well, maybe if you are heading to Provence.
If you like the sounds of that plan, then read this article on Clos Saint Paul a rental property that is walking distance from Mazan in the Vaucluse.
The (now) owners are a well-travelled group who has visited France and Provence over a 25-year period. Justin Roach and his wife Tracy tell me that Mazan and the surrounding area were a pleasant surprise.
In Justin's words, "There was no particular reason at first as to why we chose Mazan, but it turned out perfectly given its proximity to everything."
Now that they are part-time "locals" I asked if they would share their Perfectly Provence list of restaurants and other suggestions for Mazan and the Vaucluse along with a few photos.
#Discover
Mont Ventoux and the incredible views from the top of "le Geant." Bike up if you can!
The Gorges de la Nesque it is an incredible bike ride to the lavender fields of Sault.
Wine Country: Take a drive through the vineyards of the Côtes du Rhone, Gigondas, Vacqueyras and Châteauneuf-du-Pape. All of these vineyards are a short drive from our local area the Côtes du Ventoux. Some of our top picks include Château Unang, Domaine du TIX and Domaine de Fondreche.
#Taste
Wine (see above)
Food, where do you start? With the heart and soul of Provencal life, the daily markets…
We are addicted to the poulet roti avec pommes de terre. Rotisserie chicken is everywhere, but the ones from our local market are always exceptional and when paired with fresh butter lettuce and a Dijon vinaigrette – superb.
The cheeses, both selection and taste, make us weep and don't even get us started on the price of cheese they are practically giving it away!
Bread is an institution in France. It is virtually a religious experience, and we have witnessed first hand, the long lineups in the morning for the best boulangeries. Our village of Mazan (5,500 pop.) has three of them, and we do have a favourite.
Pizzeria's are everywhere, but we have found a stand-out one in a small village called Villes-sur-Auzon Le Petit Jeannot named after the owner's grandfather.
We have embraced the art of indulging in a three to four-course lunch. Two of our top picks are a fantastic local restaurant L'Ardoise with its innovative chef and the well-known Chez Serge in Carpentras.
Our local hotel, Château Mazan also has an excellent the dining room along with a charming patio and bar.
If you want to impress guests, an apéro on the terrace at Crillon Le Brave is a must (10-minute drive).
We feel spoiled by the extraordinary quality of food and talented cooks in the region. We have a fellow here in Mazan who was recommended as a chef for hire who would cook for a group at the house. He has been engaged several times and the reviews (from well-heeled foodies) have been that the meal was the top one or two best meals they have ever eaten. Did we mention his regular employ is the chef at a campground?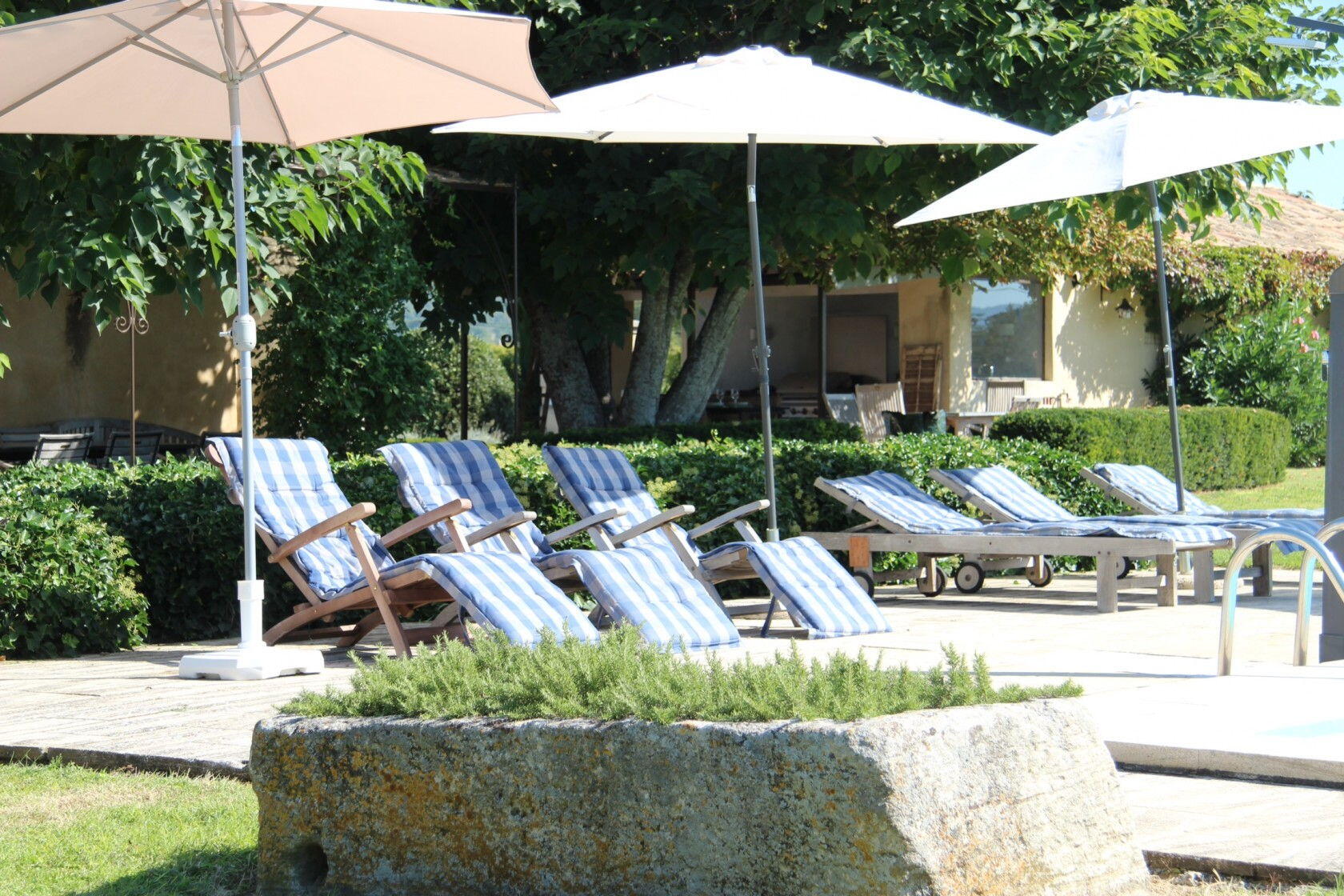 #Relax
We are biased but feel that for relaxing in Provence there could be no better place then poolside at Clos Saint Paul. Chilling out is not a problem in this part of the world away from the over-stimulation of electronic devices.
Whether you have been out cycling, hitting the markets, hiking, sightseeing or having that 3-hour lunch, afternoons are best spent sitting under an old Mulberry tree with a book.
With an occasional dip in the pool.
Followed by the requisite siesta, you are ready for an apéro hour and olives… bring on the bubbles, pastis or local rosé.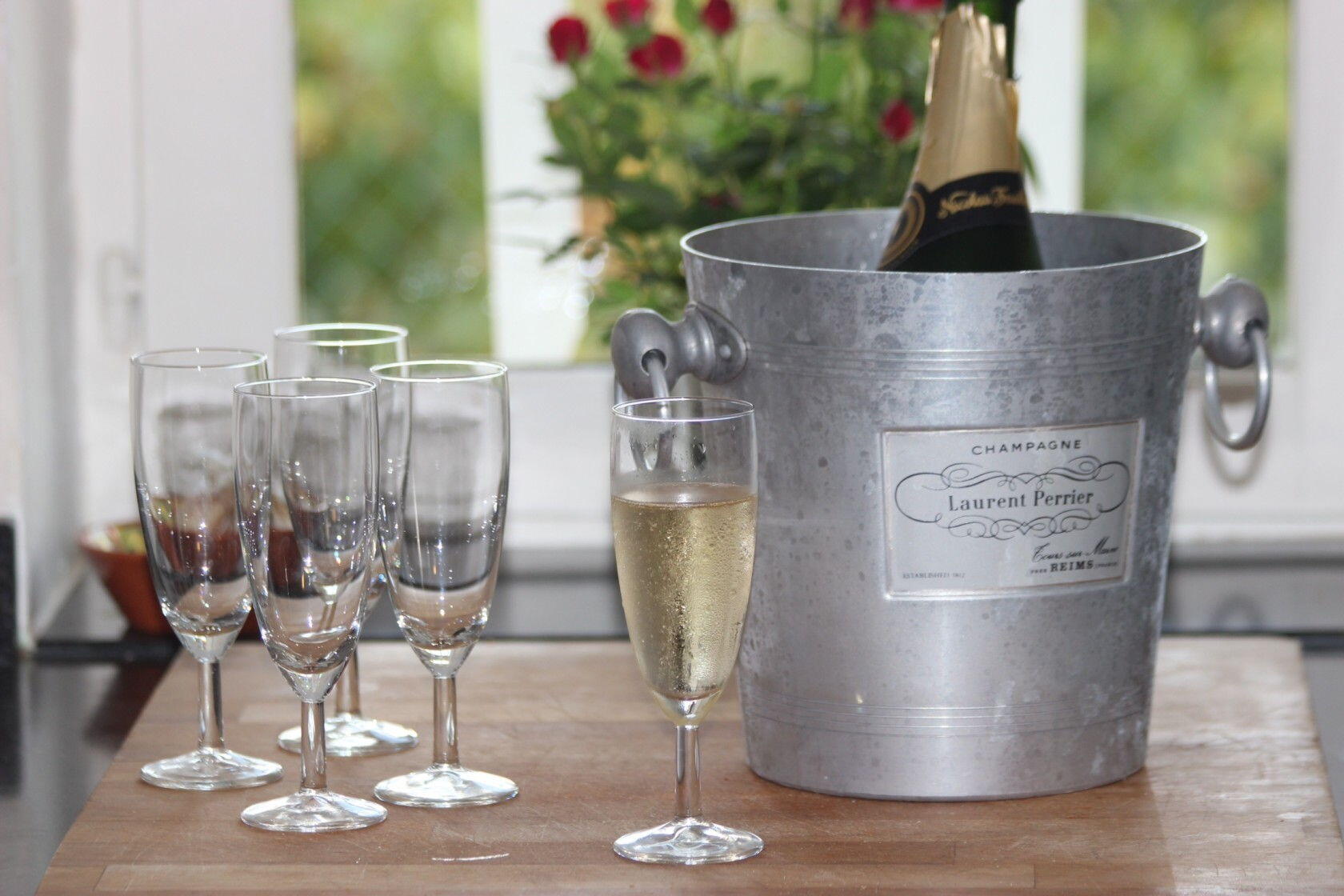 Image credits: All photos were provided by and published with the permission of the owners of Clos Saint Paul