French Decor: All the Designing Secrets You Need to Know
French decor is all about effortless elegance. It's bold, sophisticated, and chic. It's also often a combination of old and new trends. NellyRodi director of consumer trends and insights Vincent Gregoire believes there is a renewed curiosity about the French style. So if you are curious about French decor here are a few tips you can follow.
Pastel is ideal, but a pop of colour is also okay
While the French are famous for their white interiors, they are also known for their flamboyance and like to add a pop of colour to their interiors. For the main colours opt for pastels like a taupe, mushroom, light grey, white, and off-white. Then add a splash of colour with pale pinks, blues, yellows, and greens. If you want your space to look warm and bold, you can also opt for accents of red, orange, blue, and gold.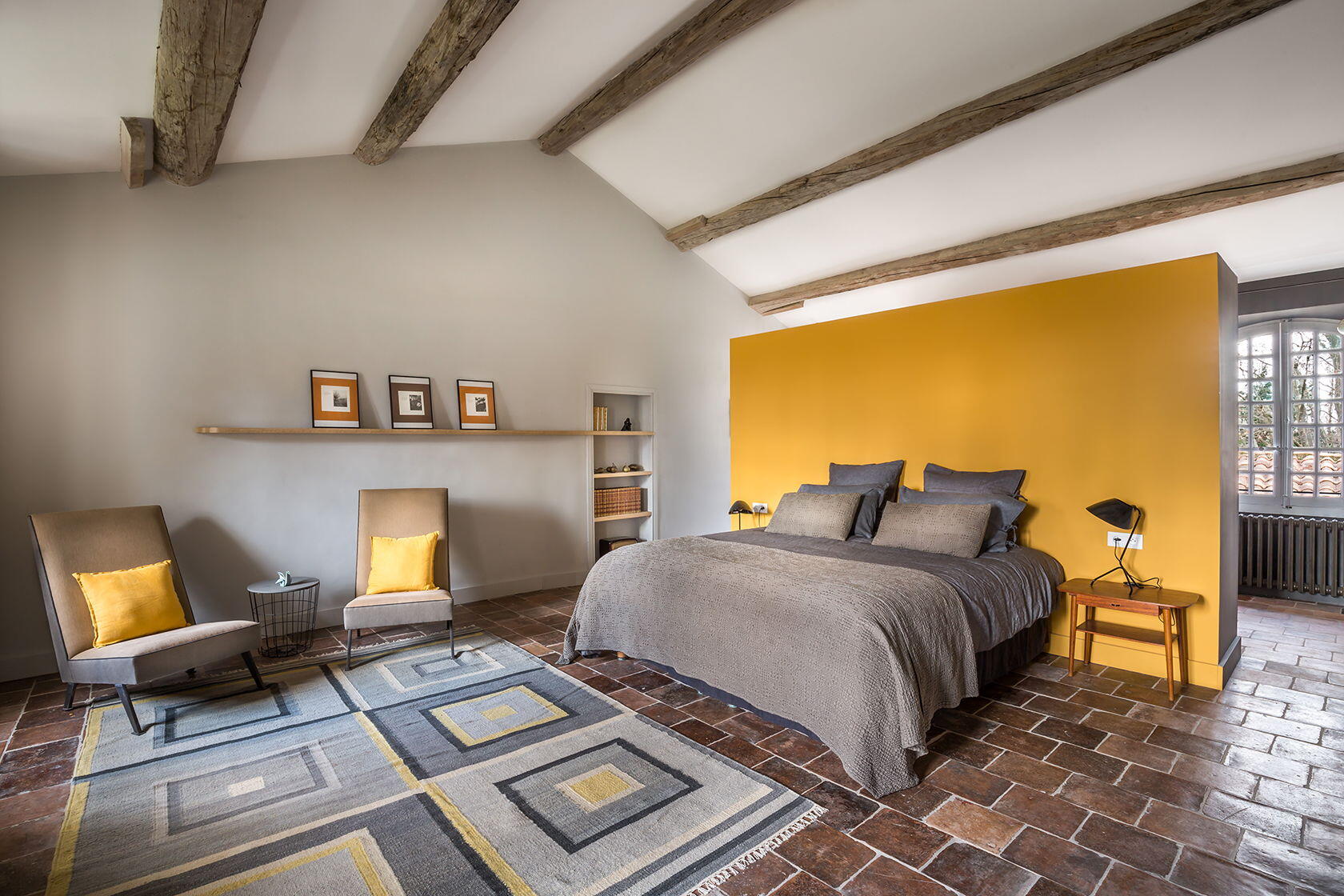 There's always a feature wall
Feature walls are common in French provincial homes, and a great way to make a statement. Ideal Home's list of feature wall ideas includes supersized murals, heritage wallpaper prints, floral wallpapers, and quirky rugs. You can also paint one wall a punchy colour or get folktale-inspired wallpaper that you can add to your home's library or sitting area. Be bold in your choice.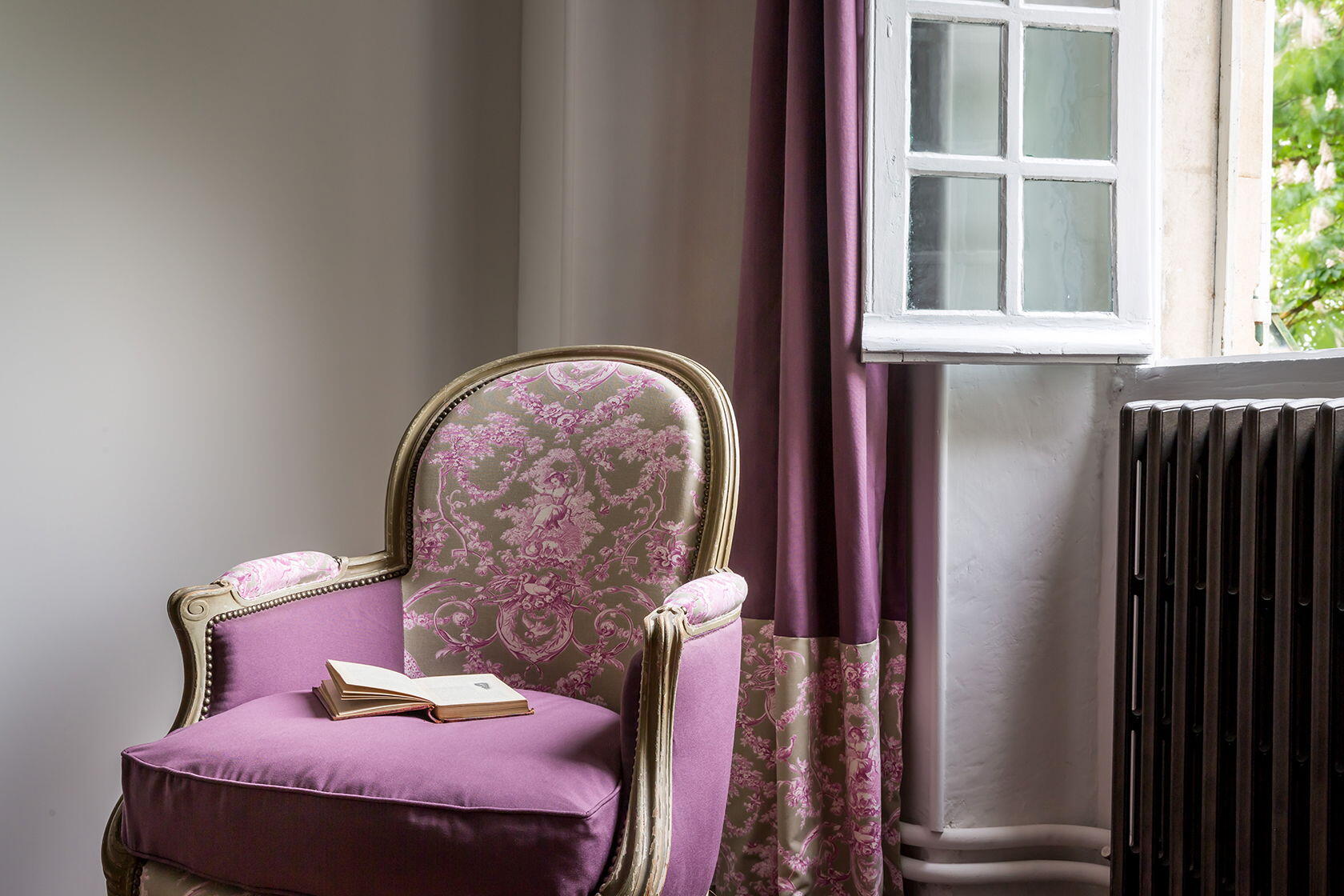 Accentuate with vintage furniture and antiques
House Beautiful points out that French decor always leans towards the vintage whether it is a dining table, a chandelier, or a chair. Flea markets are the best places to score some vintage items as well as auctions and garage sales. Look for pieces of furniture that exude elegance.
Go for grand lighting
Antique lighting will look great in large rooms. If you want to achieve that French old world charm it's best to go for antique brass lighting. A chandelier will also add a French sophistication to any room. Wall sconces with silk shades and fringes are also a good idea. French interiors are also big on natural light so if you have the budget, install some large French doors in your living room or kitchen that leads out to the garden. This will also make your rooms feel much more spacious.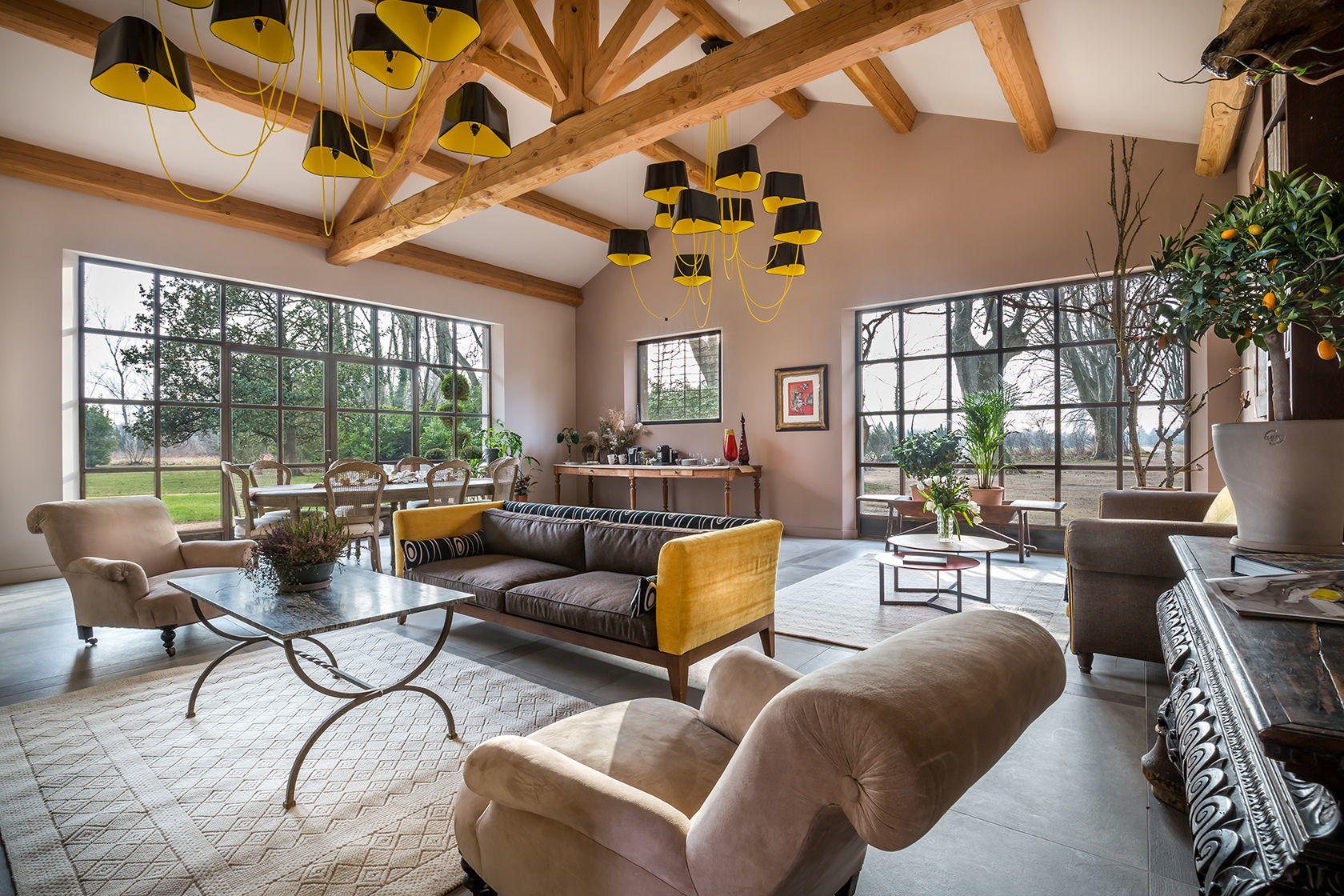 Upgrade your garage door
The French love traditional style wooden garage doors, which have a timeless feel compared to the modern designs you often see today. Often garage doors will have large windows to let more light in, and instead of lifting up, will open outwards like a stable door. Replacing your garage door will allow you to complete the French aesthetic in your home. The list of garage doors featured on Screwfix show how it is best to choose a frameless design if you have an existing timber frame. This will create a more natural exterior look even if you decide to get a modern metal door.
Bring the outdoors in
Since French design is also known as shabby chic, bringing the outdoors in will give your home more personality. Add watering cans, straw baskets, and herb pots around your home for that rustic feel. Like traditional wooden garage doors, the French like to put emphasis on their rural heritage. Wooden windowsills and kitchen doors are also a good option to get that French countryside feel.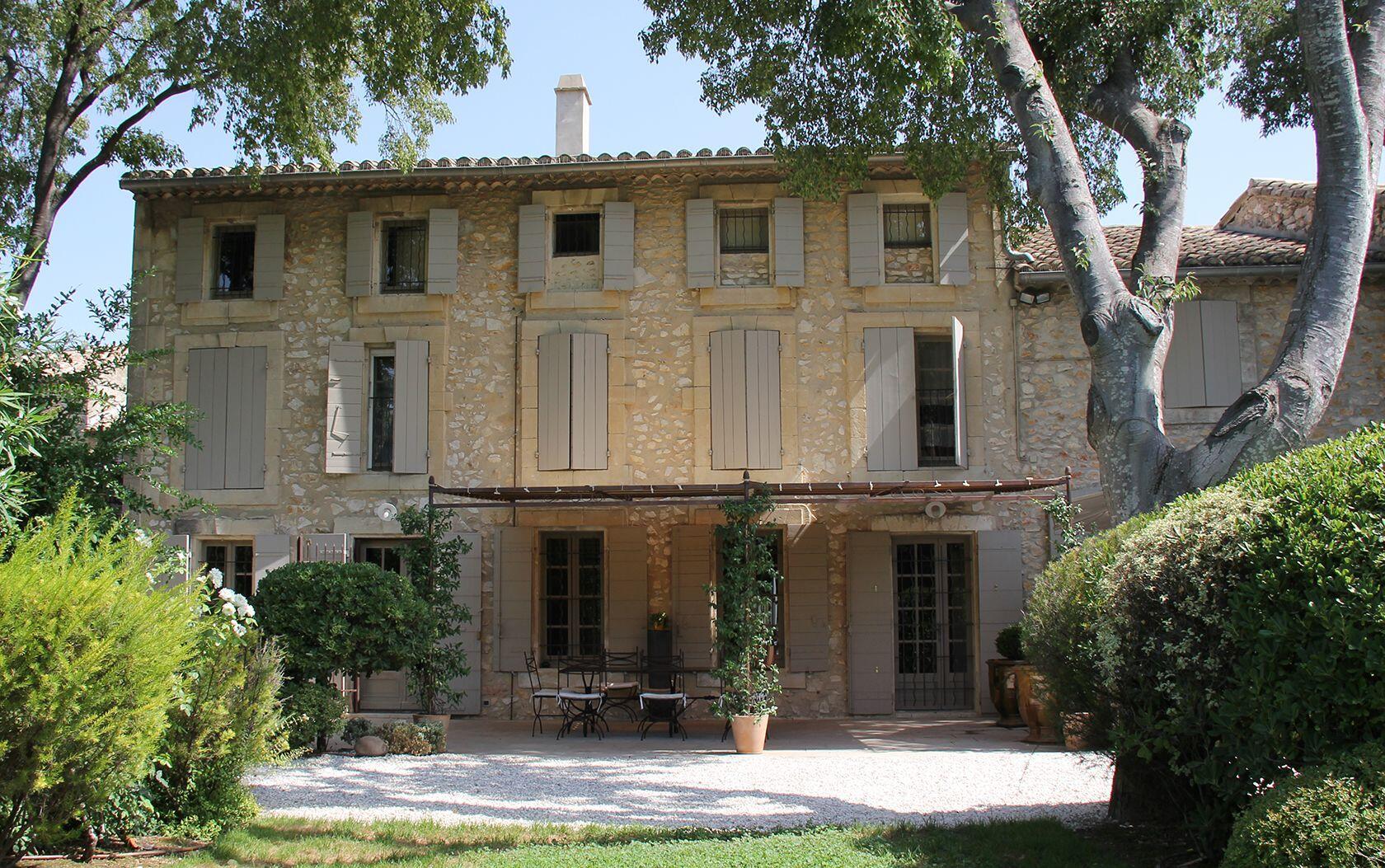 You can be minimalist, too
Of course, French design is also known for the minimalist interiors. The walls and window treatments need to be simple and tailored if you're after a French-minimalist look. Don't include too many different furniture styles as well—stay with one design. Repetition is a strength, not a weakness. The pieces of furniture you need to invest in should be timeless, elegant, and multifunctional. Opt for open shelving to give the illusion of space.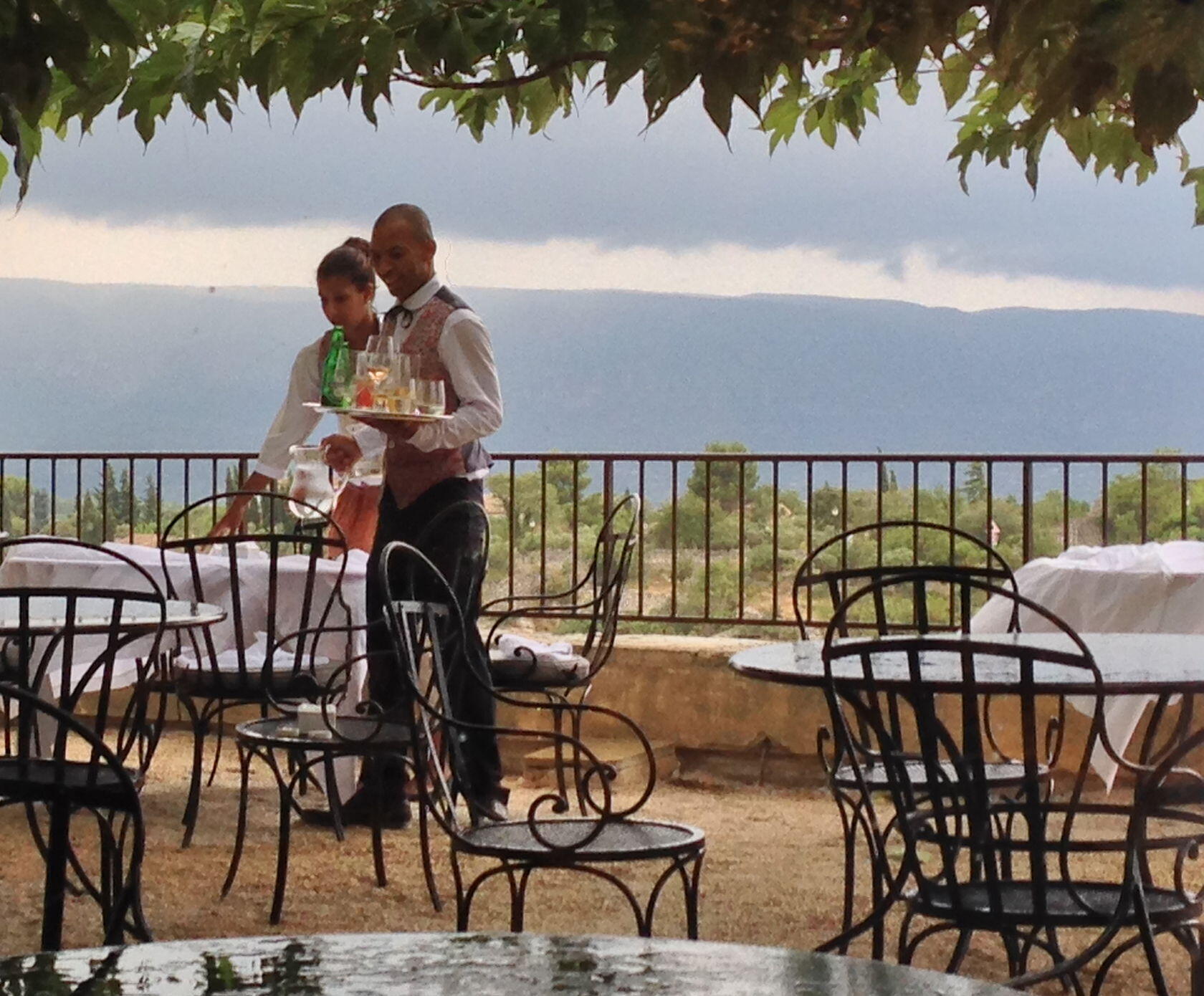 Add a few architectural features
Apart from having rustic doors and windows, you can also grace your French home with beautiful, historic architecture like carved ceilings, cornices, and wall panelling. Gilt mirrors and crystal decor details can also help add a touch of elegance.
The list above includes some of the many ways to get ideas for different styles of French decor. And, then there are the gardens (read more here), and cool hotels.
Image credits:
Photos 1, 5, 6 – Perfectly Provence
Photos 2, 3, 4 – Domaine de Palerme, chambre d'hôtes, a B&B near Isle sur la Sorgue