French Cooking for Beginners a Kitchen Essential
A New French Cookbook
In François de Mélogue's second cookbook, French Cooking for Beginners, 75+ Classic Recipes to Cook like a Parisian, he invites you on a culinary journey through France. The book appeals to Francophiles and food lovers, but it's Chef François' humour and culinary tips that will snag an aspiring cook. Throughout the pages, he weaves in vignettes from his childhood and how his mother's ease in the kitchen continues to influence his life and career.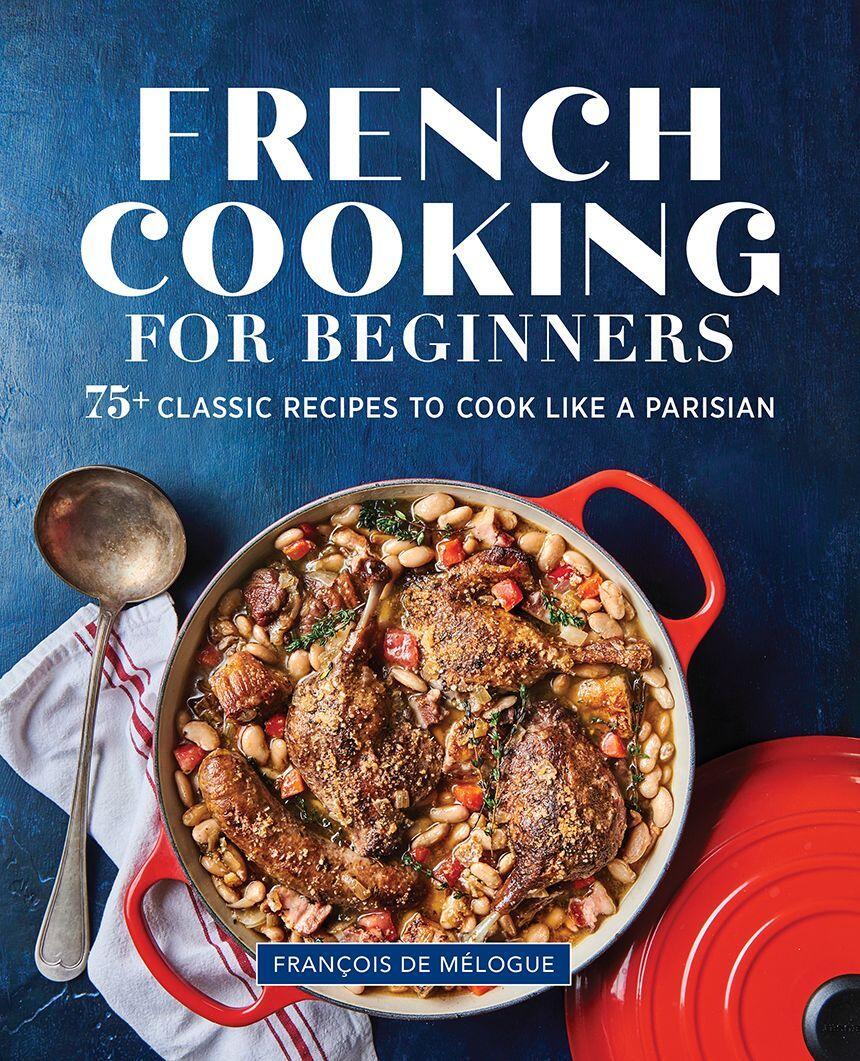 The Chef
The family lived in Chicago, where their mother's traditional French recipes nourished François de Mélogue and his sister. His educational path led towards the prestigious New England Culinary Institute. After graduation (top of his class) in 1985, de Mélogue worked in highly acclaimed kitchens across the country. These restaurants included Chef Louis Szathmary's restaurant The Bakery in Chicago, Old Drovers Inn, a Relais and Chateaux property in New York and Joel Robuchon Gastronomie restaurant in Paris. Chef François opened his restaurant Pili Pili, in Chicago, which ranked among the Top Ten new restaurants in the world by Food & Wine in 2003. Read more about his backstory here.
French Recipes
Divided into eight chapters, French Cooking for Beginners includes Parisian Home Cooking 101, Breakfast & Eggs, Main Courses and Desserts. The first section, Cuisine à la Maison, provides a list of essential ingredients found in a French pantry, indispensable equipment and a quick guide to French wines. The other chapters contain delicious recipes arranged in an easy to read fashion along with cooking tips. Antidotes from the chef's tasty memories are sprinkled liberally like icing sugar.
The recipes in French Cooking for Beginners appeal to a cook of any experience level. With few exceptions, the recipes have limited ingredients. Laid out step-by-step the simple directions guarantee results that will please even picky palettes. In many cases, de Mélogue adds delicious variations to the standard recipes. Beautifully written, this cookbook easy to follow, and the photography is mouth-watering.
Buy a Copy:
Please click on the cover below.
For more cooking tips, beautiful photos and culinary inspiration, explore Simple French Cooking.