For Steam Train Enthusiasts in Provence
Contributor blog post by Aixcentric:
Have you heard of 'Les Vaporistes Amateurs de Provence'?
They are holding mini-steam train rides and showing other model trains on Sunday 15th November, 14:30-17:30 at the Musée Provençal des Transports Gare de la Barque – 13710 Fuveau.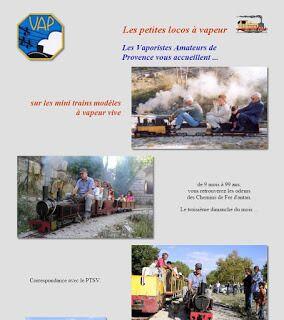 There will be similar events on the third Sunday of the month, except for …Continue reading here
Via:: Aixcentric
Please share this with friends and family.