Enjoy a 2CV Driving Experience in Aix-en-Provence
The Citroën 2CV car with its roll-top roof is one of the classic images of France, almost as iconic as a Frenchman wearing a beret and carrying a baguette. Between 1948 and 1990, Citroën produced 3.8 million 2CV, also known as the "deux chevaux" (two horsepower).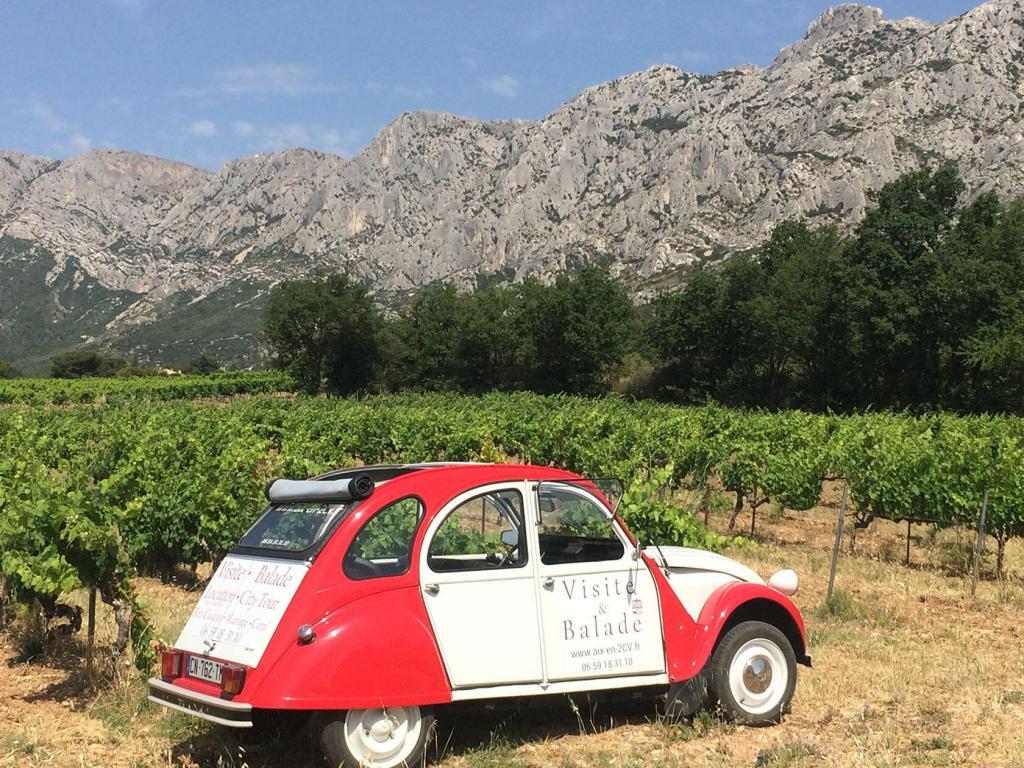 The car was designed to be affordable for the general population – the French version of the Volkswagen (people's car). The company's vision was to convert an essentially rural, agriculturally-focused, animal-dependent population into a nation of car drivers.
In today's terms, the 2CV is a bit like a sardine can with a fabric top. The car was made with lightweight metal, limited seat cushioning, and little in the way of onboard gadgets. Technically the 2CV was well-engineered and easy to service, however, not that simple to drive unless you know how to operate the unusual manual gear shift, located on the dashboard. You can read more about this iconic car here.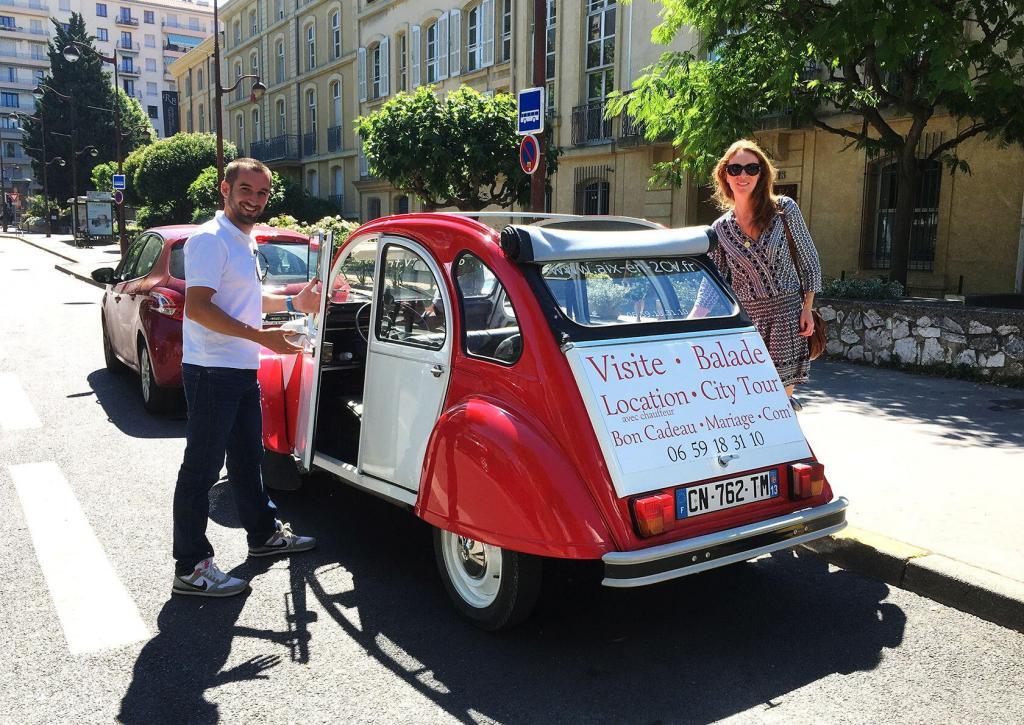 Now, you can experience the thrill of driving in a 2CV without having to drive. Guillaume De Sonis has created a uniquely French travel opportunity with his company Aix-en-2CV. Guests based in (or near) Aix-en-Provence can choose from one of five types of visits with five different durations (ranging from 20 minutes to 4 hours). Maybe you just want to be able to tell your friends that you have been for a drive in a 2CV – choose the 20-minute option. Or perhaps you would like to explore the countryside outside of Aix-en-Provence and see Cézanne's Mont Sainte-Victoire from another angle, as you sip some local wine – select a longer tour. There are experience package options to suit all tastes and budgets ranging from 45 € to 295 €. Explore the full list of choices here.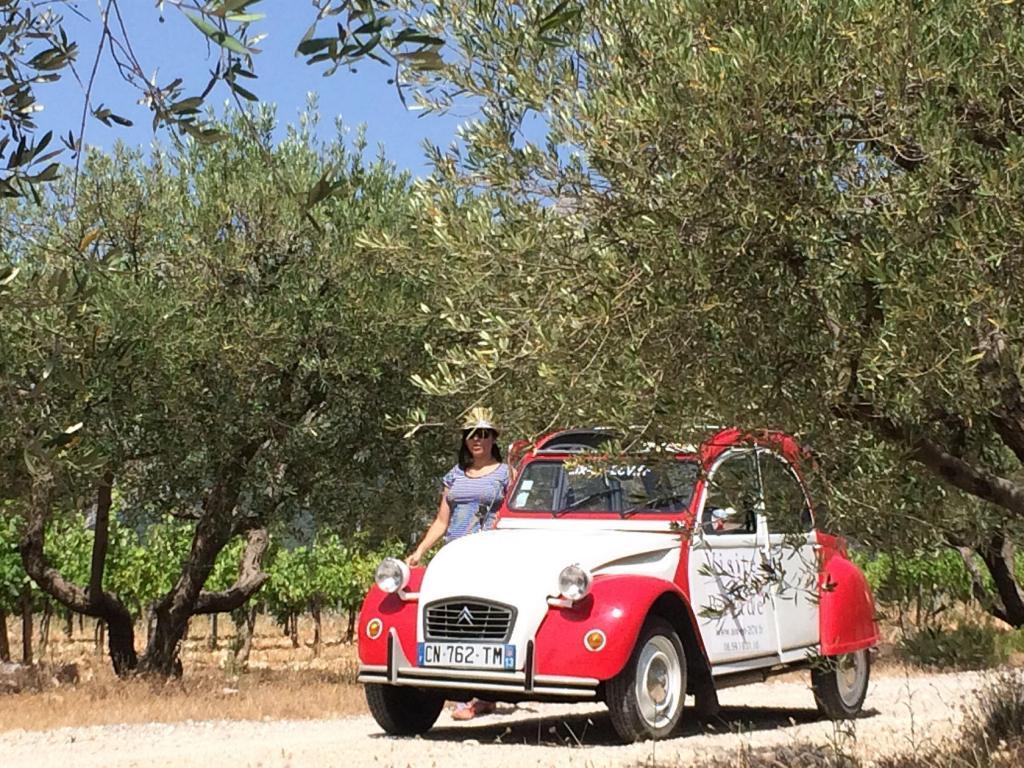 A few years ago, we rented a 2CV for a day and drove around the Berre l'Étang and onto the Côte Bleue. It was a glorious day, but admittedly stressful for the driver (my hubby) who had to master the clutch and dashboard gear shifter (watch the video here). The 2CV may have been "state of the art" in its time, but today these cute cars are decidedly underpowered, which makes Aix-en-2CV a perfect concept.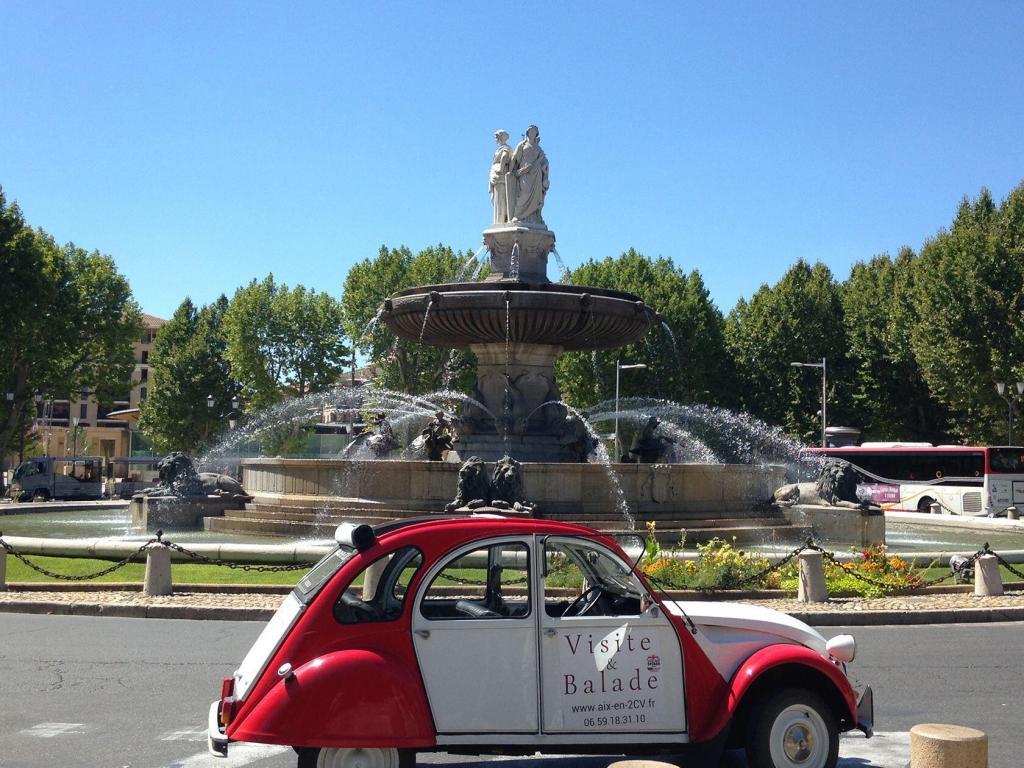 The hospitality industry has been De Sonis's employer since he graduated from a hotel school program in Toulouse. Post-graduation he found work in sunny Florida and on the Caribbean island of St Martin before returning to France to join the team at the prestigious Grand Hotel du Roi in Aix-en-Provence. After years in these customer focused businesses De Sonis has branched out on his own to launch Aix-en-2CV.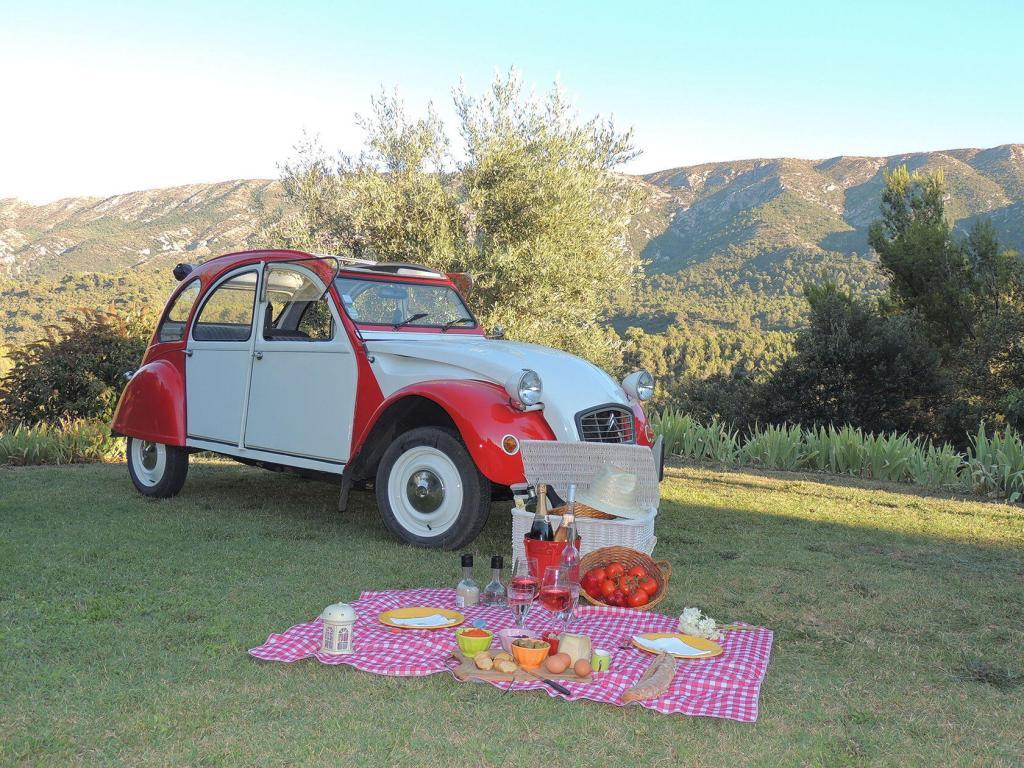 The business concept for distinctive chauffeured tours bubbled in De Sonis's head for the last three years. During that time, he purchased his 2CV "Léonie" (in July 2015) and completed the necessary restoration work – he is proud that "she" has passed all the required roadworthiness tests.
Whether you are visiting Aix-en-Provence for the first time or live nearby Aix-en-2CV is certain to be a memorable experience. As a fully bilingual (French and English) guide, De Sonis shared that he is happy to provide customised services for special occasions like weddings, birthdays, anniversaries or even corporate events.
Here is the best part! Aix-en-2CV is willing to offer a 15% discount to any reader who mentions this article when they book their 2CV experience.
Contact details:
Aix-en-2CV (The English website is coming soon)
Guillaume De Sonis
Tel: +33 (0)6 59 18 31 10
contact@aix-en-2cv.fr
All rights reserved. Perfectly Provence articles and other content may not be published, broadcast, rewritten (including translations into other languages) or redistributed without written permission. For usage information, please contact us.
Syndication Information
Affiliate Information
As an Amazon Associate, this website earns from qualifying purchases. Some recipes, posts and pages may have affiliate links. If you purchase via these links, we receive a small commission that does not impact your price. Thank you in advance for supporting our work to maintain Perfectly Provence.