Dinner Party Salmon Terrine Recipe
Working with the remainder of a salmon tail, I made these individual salmon terrines.  Easy to make the terrines can be made the night before, they are really useful for dinner parties.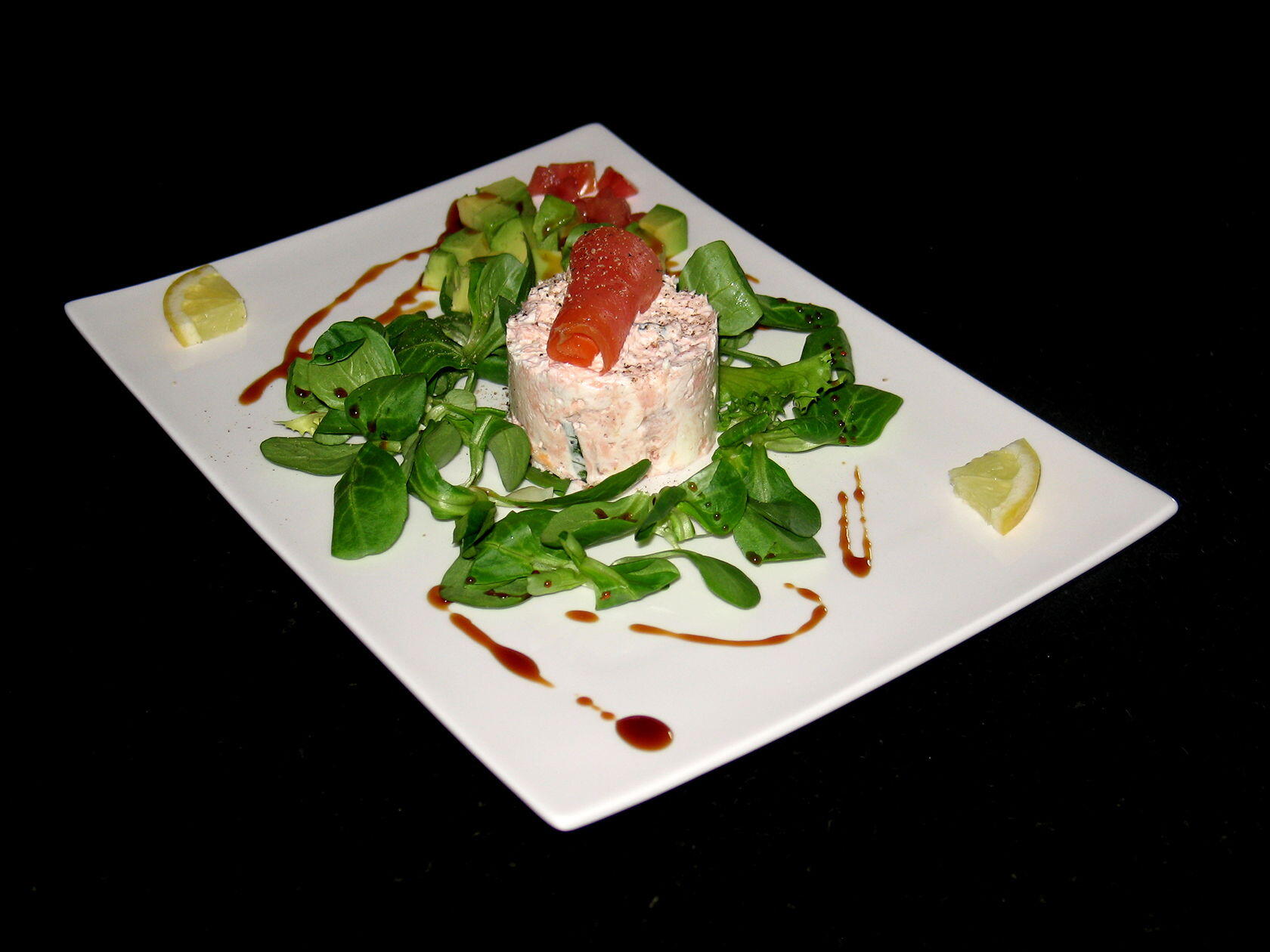 Dinner Party Salmon Terrine
Similar to pâté, this terrine is easy to make and even better to eat. Combining salmon, herbs and cheese you can wow your guests with very little effort.
Ingredients
650

gr

Salmon

use the tail

200

gr

Full fat soft cheese

4

tbsp

Chopped fresh dill

Salt and black pepper to taste

Smoked salmon to garnish

Lemon wedges to garnish
Instructions
Pre-heat the oven to 190C.

Lightly season the salmon and wrap tightly in tin foil.

Bake in the oven for 15 – 20 minutes until just cooked.

Leave the salmon in the tin foil to cool completely.

Beat the cream cheese and dill in a bowl until smooth and creamy.

Carefully flake the cooled salmon into a bowl with the cooking juices, making sure there are no bones.

Fold the flaked salmon into the cream cheese mixture.

Place 6 metal rings (5cms x 5cms) on a baking tray and fill with the salmon mixture.

If you want to use ramekins, make certain you line them with cling film.

Refrigerate for at least 2 hours, but overnight is best.

To serve, carefully lift off the rings (or turn the ramekins upside down and remove the cling film), garnish the top with a curl of smoked salmon and place on a bed of salad leaves with a wedge of lemon.

I serve mine with crusty French bread, but brown wholemeal bread is equally as good.