Creative Holidays Painting Provence with Tessa Baker
An Artist in Provence
Born in London, Tessa Baker's spent her early years in the English countryside. Her creative education included Chelsea School of Art and later at Slade School of Fine Arts. Baker also studied culinary arts in Switzerland. Fast forward, she has painted for over 30 years, and her talents in the kitchen are appreciated by many. Home for Tessa Baker is a restored townhouse near the charming village of Lorgues, in Provence's Var department. Read more about her fascinating backstory and how she ended up in Provence here.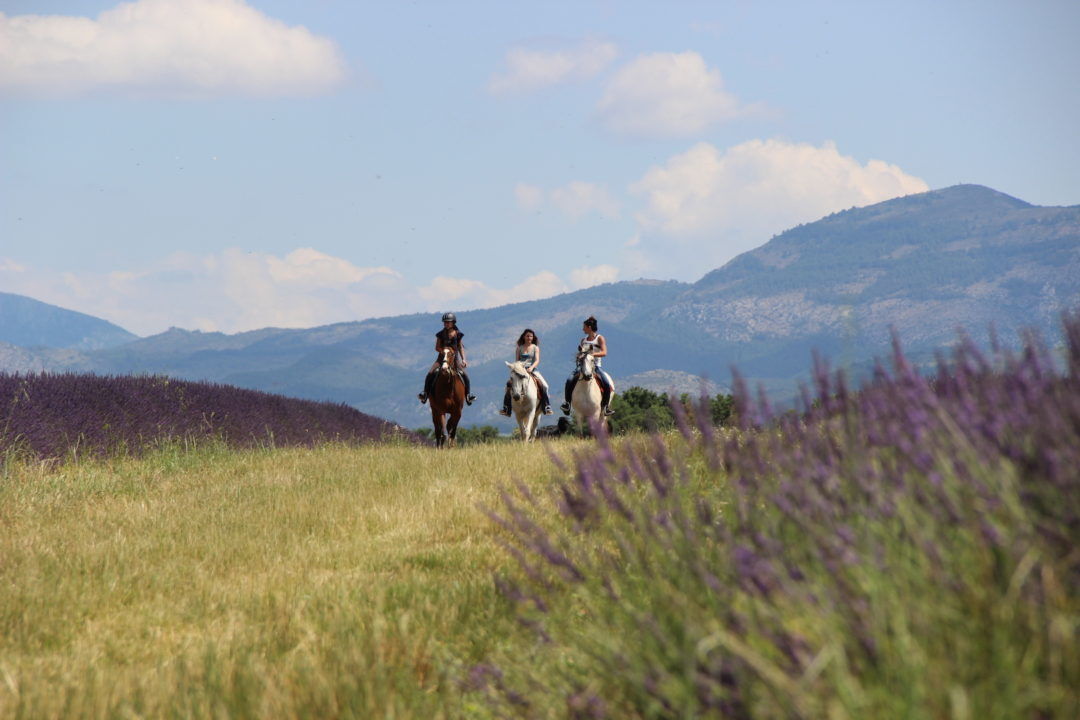 The chance to paint in Provence is a dream for creative types. The landscapes that inspired Vincent Van Gogh, Paul Cézanne and Pablo Picasso continue to attract artists. Painting Provence with Tess is a small-group art holiday coordinated by Tessa Baker. These workshops typically run for a full week and include transportation, meals, accommodation and plenty of opportunities to expand your artistic skills. From the time you arrive at the airport (or train station) until your departure, Tessa and her friend chef Anne will manage the details. Your "job" is to enjoy your holiday and hone your creative skills.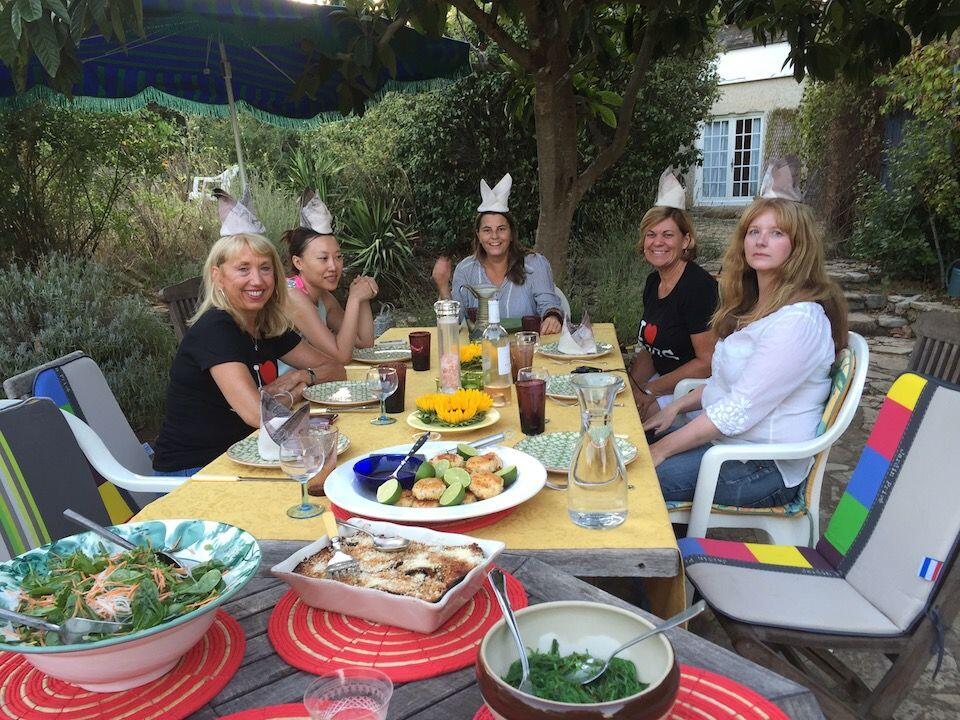 Tessa offers several painting holiday options in Provence; the challenge might be choosing one. There is a week based in a beautiful villa near the ochre cliffs of Roussillon, in the Luberon. Then again, there is the choice of the Côte d'Azur and its hilltop towns or the lavender fields near Valensole. Regardless of your choice, you will have a Provencal home base for a week, a chance to paint and sketch en plein air and plenty of healthy nourishment. Click here for more details about Painting Provence with Tess workshops.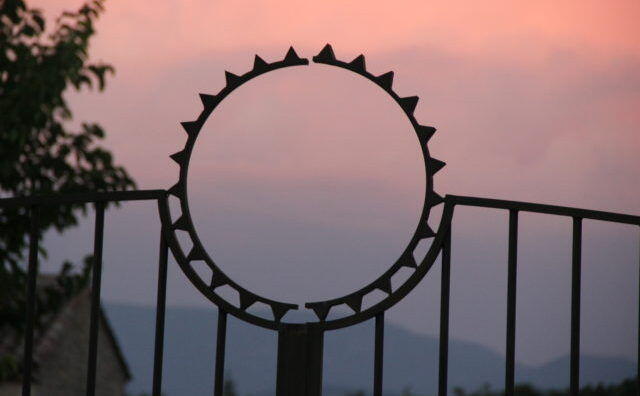 Tessa Baker's Provence Lifestyle
How would you describe the lifestyle in Provence to someone who is considering one of your Paint Provence holidays?
Beware, I would say. The countryside is ever-changing and always breathtaking. From the mountains and valleys to the sea, be prepared for the region's endless beauty. There are fabulous markets full of local produce, quaint cafes, and pétanque (boules) games played under Plane trees.
Read Understanding Boules: Why The Game of Pétanque is Like Religion in Provence.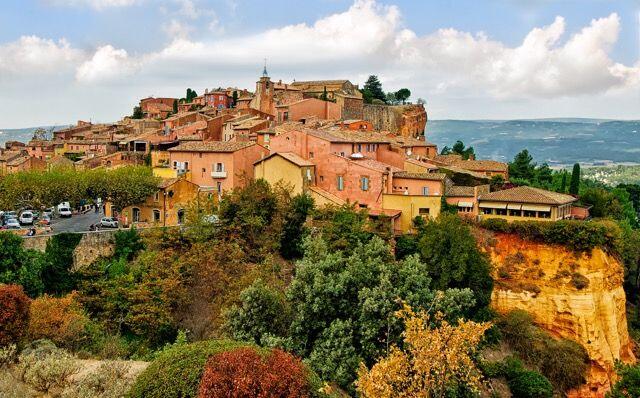 You can even occasionally see the cliché in action with some boules players wearing berets, smoking Gauloise cigarettes and drinking pastis while they carefully measure who is closest to the ball!
Provence has a different pace, quite laissez-faire apart from the driving. But, a balance of work, family, community and celebration remains essential. In France, some of the shops still close at lunchtime. But, Sundays are always set aside for the family time. And, the many fêtes to celebrate anything you can think of an excuse to bring a town together.

What images pop into your head when you think of Provence?
The markets on a sunny day, the heavenly smell of poulet roti and tempting olives, nougat made of lavender and sundried tomatoes. Mountains, medieval towns and villages, Roman amphitheatres and ruins. Almond blossoms and poppy fields. Colourful fishing boats will catch the rockfish that make soupe de poisson and are critical ingredients for a successful bouillabaisse.
Marseille Classic Bouillabaisse
A Bouillabaisse, to be served in perfect conditions, should be prepared for a party of at least 6 to 7. This allows the cook to purchase a wider variety of fish. You will have to be persevere to find all the different types of fresh Mediterranean fish. If you are far from the Mediterranean, use your local white fleshed fish. The recipe proposed here, consists in poaching the bigger fish into the small fish soup. It is the luxury version of the recipe, as it differs from the original fishermen who were simply recuperating the damaged and unsold parts. Follow the steps to create this a gastronomic recipe.
Check out this recipe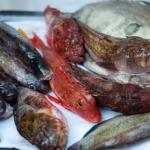 Marseille Fish Soup - Soupe de Poissons
You will want to make a big batch and freeze what you don't eat. Making fish soup at home can be a very messy, labor-intensive process. Trust me, you will thank me later for this advice. I usually make a few gallons and then freeze leftovers in quart sized mason jars ready to use at a moments call.
Check out this recipe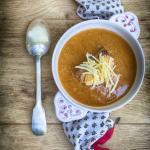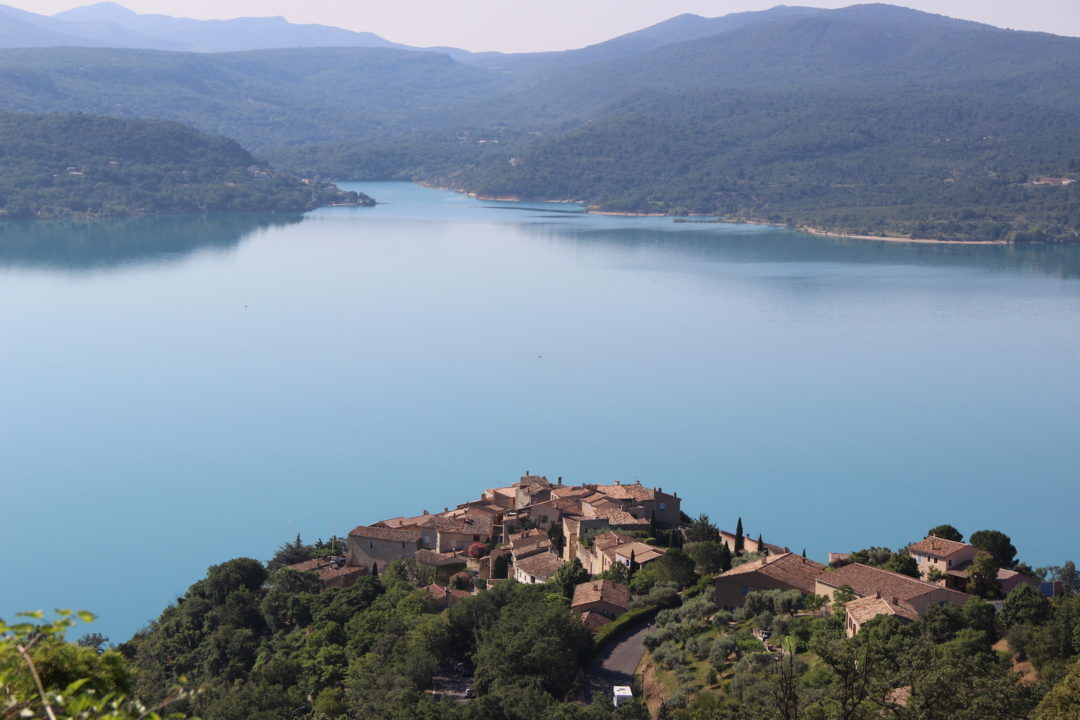 To some degree, Provence lives on its clichés in photos – scenes of lavender, sunflower fields, and boules players. Is this your Provence?
Provence is a cliché for postcards and the 'known' attractions, but there is so much more to Provence than the glorious lavender and poppy fields and bright sunflowers. Van Gogh painted Provence, and I think he is why so many people worldwide come to visit the region.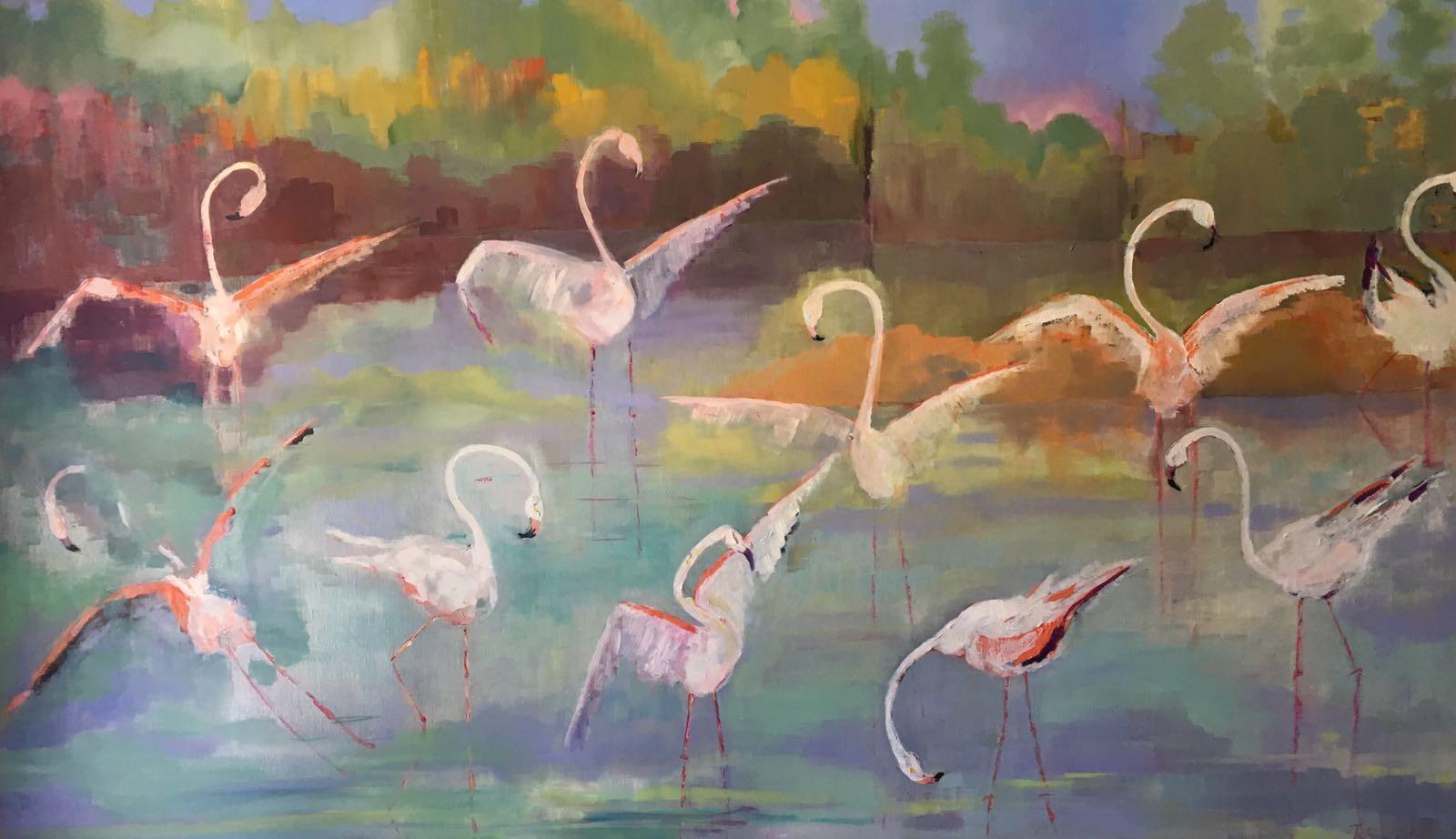 What does the Mediterranean climate mean to you?
The warmth of early spring—the ability to paint barefoot en plein air. I have even had the magical experience of a butterfly coming to rest on my toe and then on to my paper while the poppies caress my skin in the wind.
Then the wind whips up, and suddenly we have a mistral that blows and blows relentlessly until finally, it stops, and the relief brings calm and gratitude.
Dry heat in the summer with no thought of rain, going to the lake and swimming in crystal mountain water.
The softness of the autumn lends itself to painting the heartwarming colours of the changing vines before their winter rest.
Each season has its magic. The light in the winter brings clarity to everything you see. As a painter, each season brings its individuality and demands to be recognized, admired, and loved as much as the season before it or the next season to come.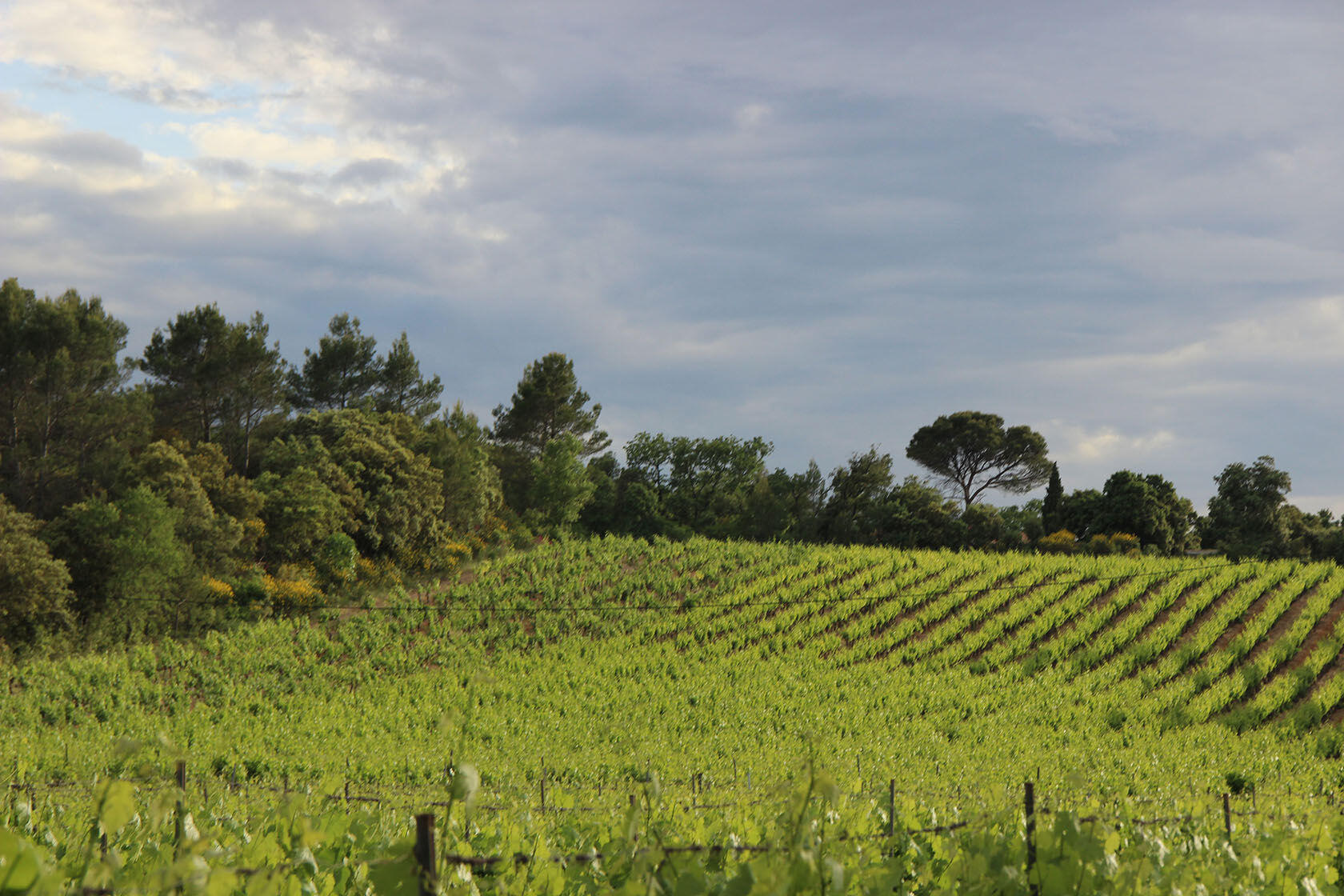 What is your favourite activity in Provence?
Painting en plein air.
When you first return to Provence, what aroma "says" I have arrived?
It's hard to say as I live here, but when I fly into Nice and leave the terminal, the mixture of the sea and the palm trees come together in a reminiscent scent that makes me feel it is greeting me with a welcome home.
What is "Authentic Provence" to you?
I think one of the most amazing attractions of the region is the diversity and tangible history. One moment you can be by the sea, and then right behind, growing close to the beach, is a vast vineyard with the ruins of old forts built by Napoleon.
The umbrella pines that Cezanne loved so much. The azure seas and colourful fishing boats. The medieval villages with their brightly painted houses and shutters. Provence is filled with colour and warmth. Without fail, everywhere I look, I want to stop and paint, paint, paint.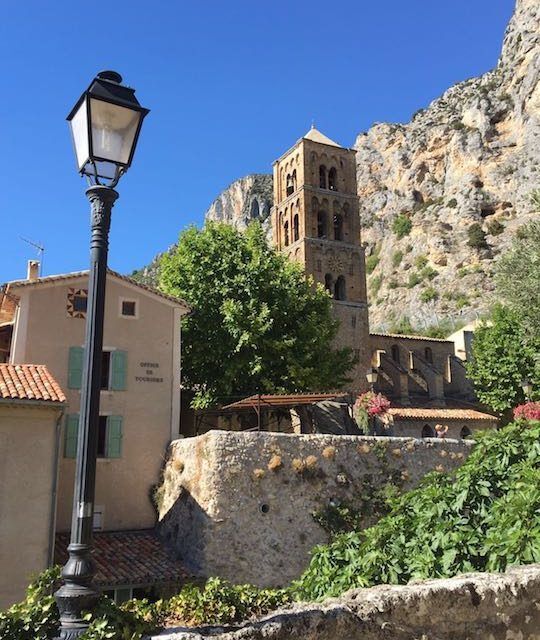 Join Painting Provence with Tess
Tessa Baker has been painting for over three decades and running painting holidays since 2015.
Paint Provence with Tess (website)
Email: tessabakerart@gmail.com
Telephone: + (33) (0)6 11 25 29 72
Short courses are available as well.
Paint Provence (based in Lorgues):
Includes visits to Tourtour, Lorgues, Saint Tropez, and Commanderie de Peyrassol a vineyard and Sculpture Park.
April 23-30, 2022
June 11-18, 2022
September 17-24, 2022
Paint Provence (based in Bonnieux):
Includes visits to Isle sur Sorgues, Roussillon, Lacoste, and Menebres.
June 25 – July 2, 2022
September 3-10, 2022
---
Image Credits: All photographs were provided by and published with the permission of Tessa Baker.