The Côte d'Azur: Our Ritual Return Trip
Contributor blog post by Jemma:
N'inquiétez-vous pas, the young man at Nice's Côte d'Azur airport said. He didn't need to see Yoko's papers. Never mind that eight people, a veterinary clinic and a Canadian federal agency had united in preparing the dog's papers for her entry into France. Our French poodle was most welcome.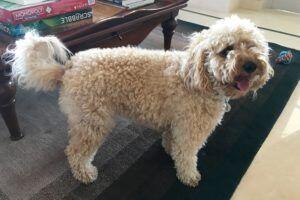 …Continue reading here for details on the family's annual return to the Cote d'Azur, their home for the summer for the last 12 years. A smooth greeting by customs and immigration at Nice's airport was followed by the surprises that awaited them at Bellevue, their home on Cap d'Antibes. Ah, technology…
Via:: French Lessons