Bob Dylan's Rail Car Pulls into Château la Coste
Diehard fan or not, you are likely aware of Bob Dylan's success as a singer-songwriter and musician. However, it might have surprised others (besides me) when he won the 2016 Nobel Prize for literature "for having created new poetic expressions within the great American song tradition." But, on the other hand, perhaps those who were paying attention also knew of Dylan's talents as an artist. Indeed, this was the case at Château la Coste, the vineyard with a renowned contemporary sculpture collection, top-notch restaurants, and wine. Unveiled in May 2022, Bob Dylan's Rail Car sculpture is now a permanent exhibit on the winery's Art and Architecture Trail.
Rail Car
Born in Duluth, Minnesota, much of Robert Allen Zimmerman's (he changed his name to Bob Dylan in 1962) childhood was spent in the mining town of Hibbing. Despite having the world's largest iron ore mine, the town's population of roughly 16,000 has barely changed since the 1940s. In his memoir Chronicles: Volume One, Dylan shares that passenger and freight trains of all kinds passed through Hibbing daily, arresting daily life as the cars rolled through level crossings.
The Rail Car installation at Château la Coste is a linkage to Dylan's past with a full-size car set on tracks at the vineyard. Repurposing a freight car from Willamette Industries of Oregon, the boxcar that once hauled industrial paper is now a wrought-iron sculpture. The project began taking shape part way through 2019 in Los Angeles. Once complete, the pieces of the monumental sculpture were shipped to Provence and installed at the vineyard.
While freight cars are heavy, industrial and often closed, Dylan's Rail Car is open on all five sides, giving a feeling of lightness and sightlines. The iron framework acts like window frames filled with vignettes of wheels, tools, chains, and rails in random patterns. Regardless of your angle, there are vistas of the vineyard through the metal work.
More Dylan Art
In conjunction with Rail Car, Château La Coste is home to a temporary exhibit of Bob Dylan's painting – Drawn Blank (2008-2013) series. These 24 paintings are at the vineyard's Renzo Piano Pavilion until August 15, 2022.
---
More on Château La Coste
One of Aix-en-Provence's most fantastic attractions lies exactly ten miles out of town.
It's a winery. Yes, but… It's an art centre. Yes, but… It's both and more than that. Château La Coste is a vineyard set in a beautiful hilly landscape dotted with world-class architecture and works of art. This place is where in 2002, Irish businessman Patrick (Paddy) McKillen bought the existing La Coste winery near the village of Le Puy Ste Réparade to indulge his two passions: wine-making and creating a centre for contemporary art.

As Paddy McKillen began to create the winery of his dreams, he called on famous architects to design several buildings. He also invited sculptors to spend some time in residence at Chateau La Coste to familiarize themselves with the landscape and choose a spot for their work. This has resulted in some two dozen pieces (so far) dispersed throughout the 200-hectare estate by an international roster of artists as diverse as their countries of origin.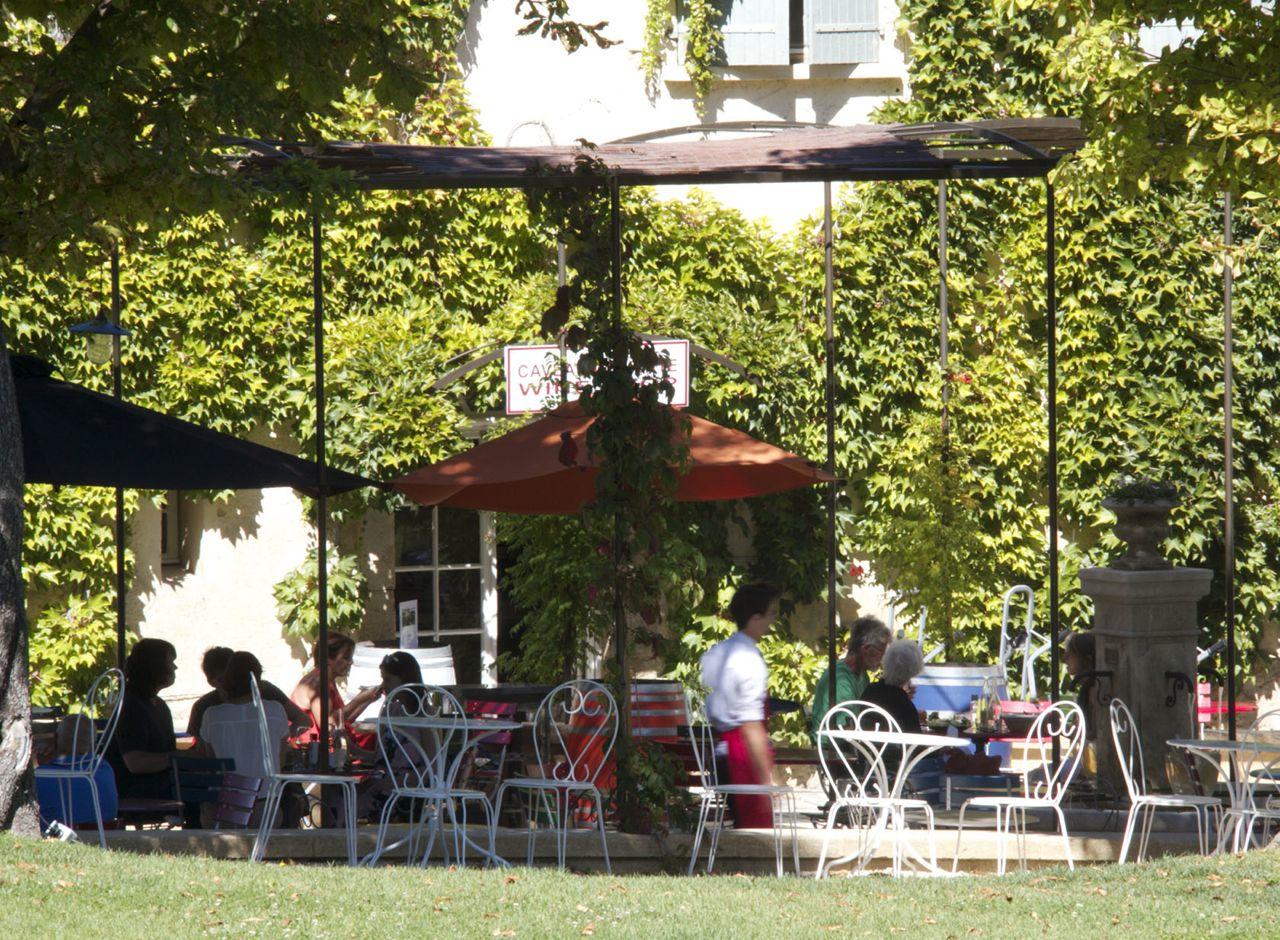 Impressive concrete gates (from superstar architect Tadao Ando) mark the entrance of the domaine. The beautiful Art Centre (also by T. Ando), a concrete and glass building surrounded by a shallow pool of water, welcomes the visitor. A giant steel and bronze spider (Crouching Spider by Louise Bourgeois) stands guard in the pool. This vineyard is a great place to spend the afternoon.

On a sunny day, the Art & Architecture walk will keep you warm as you climb the slope to the Tadao Ando Chapel. La Chapelle is at the highest point of the vineyard but you are rewarded by the sweeping view. The walk takes approximately 2 hours, at a moderate pace, and costs 15€ for adults. There is a guided tour in English at 14:30h daily. Booking in advance is recommended—plan to visit for art, architecture, and wine.
All rights reserved. Perfectly Provence articles and other content may not be published, broadcast, rewritten (including translations into other languages) or redistributed without written permission. For usage information, please contact us.
Syndication Information
Affiliate Information
As an Amazon Associate, this website earns from qualifying purchases. Some recipes, posts and pages may have affiliate links. If you purchase via these links, we receive a small commission that does not impact your price. Thank you in advance for supporting our work to maintain Perfectly Provence.