Ateliers Fourwinds Breathing New Artistic Energy in Aureille
At first glance, one might think nothing much has changed at Ateliers Fourwinds since my last visit four years ago. Which, is exactly what the new partners want for this artistic workshop (atelier) space with its natural vistas of the Alpilles. Their desire was to breathe new artistic energy into this creative retreat.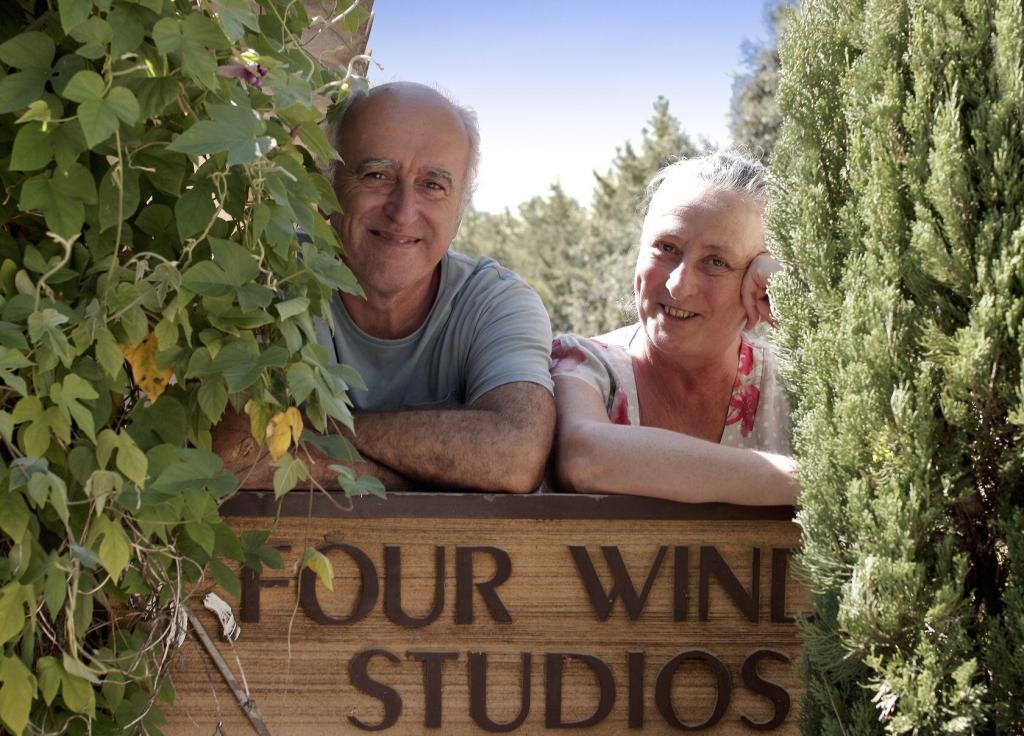 Vianney Pinon and his wife Sabine split their time between Byron Bay, Australia and Aureille in the Alpilles. Although it seems like a strange geographic combination, they are both French nationals who are well-versed in the local environment and deeply invested in Provence's regional art and cultural scene.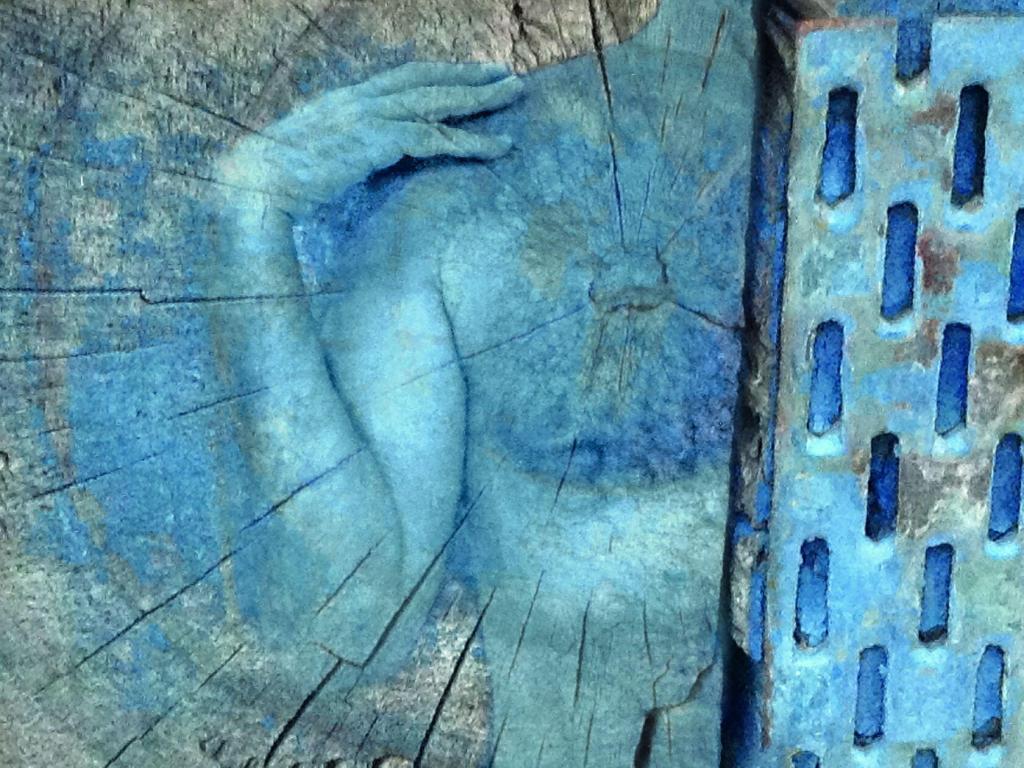 Arles was Pinon's home, in his early years. It was also the place where he recognized his trifecta of passions; dance, photography and the performing arts, and he has done all three. His education (PhD in cognitive psychology and a degree in event management) and creative side collided when he assumed the role of Public Relation-Press Attaché for Arles (1988-93).

As an artist, Pinon's focus these days is on what he calls photographic painting. Using images, he has collected, he creates a digital collage by "painting out" the impression of the human touch from within a photo of natural (or human-made) discarded objects. He describes his work this way, "I sort of draw or paint but instead of adding material. I erase. I work on transparency, taking off and try to bring back the texture, merging the human part and the nature part."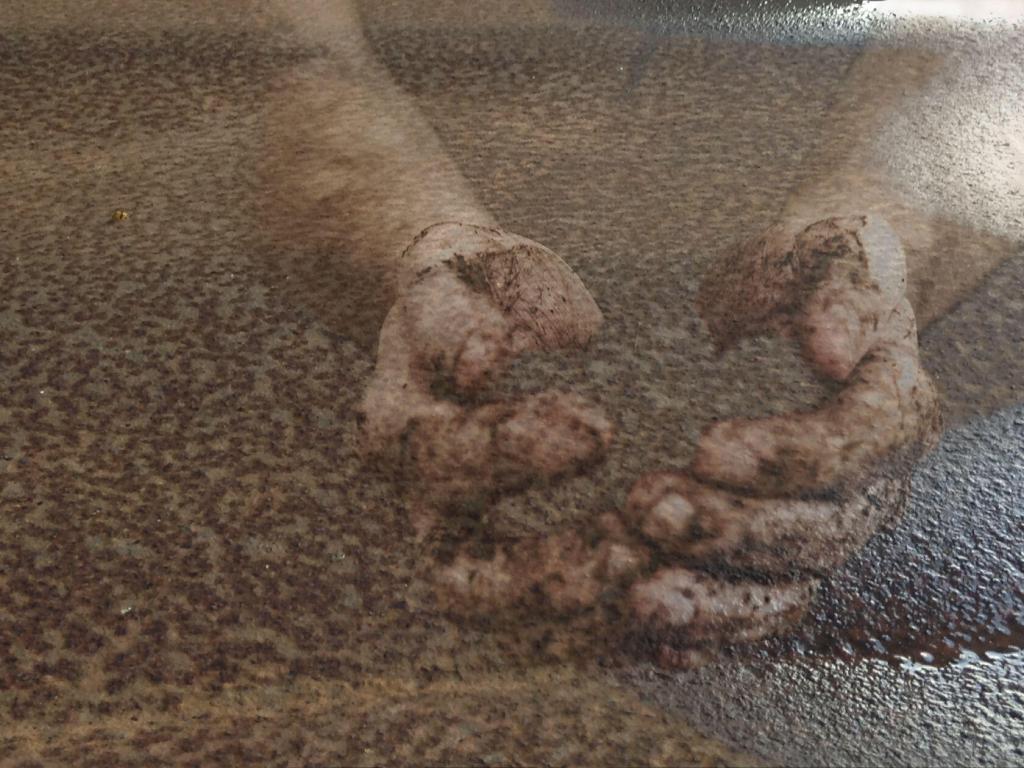 Pinon's latest body of work is called Human Nature. He was one of 40 artists who displayed their work at the Festival Européen de la Photo de Nu exhibition in Arles in May 2017. Dive deeper into his story here.
A bridge between matter and vision, being and feeling, real and surreal, human and natural for a deeper perception of our Human-Nature. Vianney Pinon
One might say that Sabine Amoore-Pinon has had a lifelong bath in the art world. Her mother worked as an art restorer at the Louvre in Paris, while her father managed the American Art Foundation (Paris). Amoore studied graphic design, but as she says in her blog "my thing was books."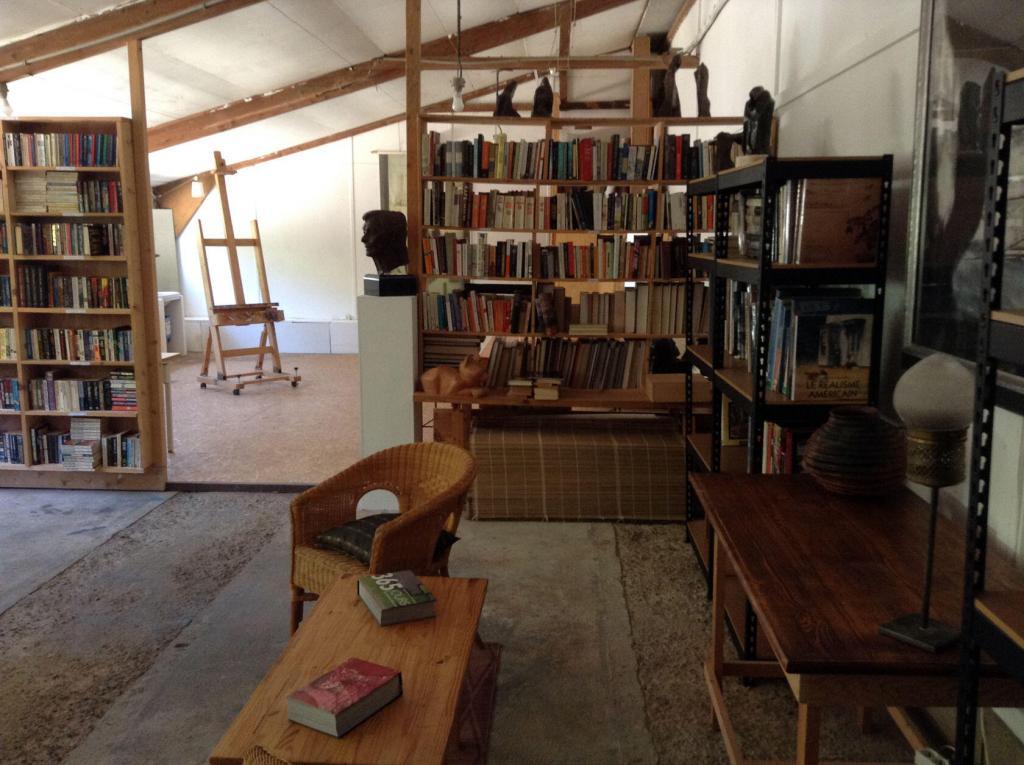 Her passion for literature and education combined in her graphics studio — AAA, Atelier Amoore Arles. Under that brand, she designed book covers for Actes Sud and other publishers. In 1996, the Pinons launched Le Fil Invisible, a publishing house which began the first collection of Australian and New-Zealand literature in France. For everything you have ever wanted to know about art, but were afraid to ask, look at Amoore's blog – In Bed with Mona Lisa.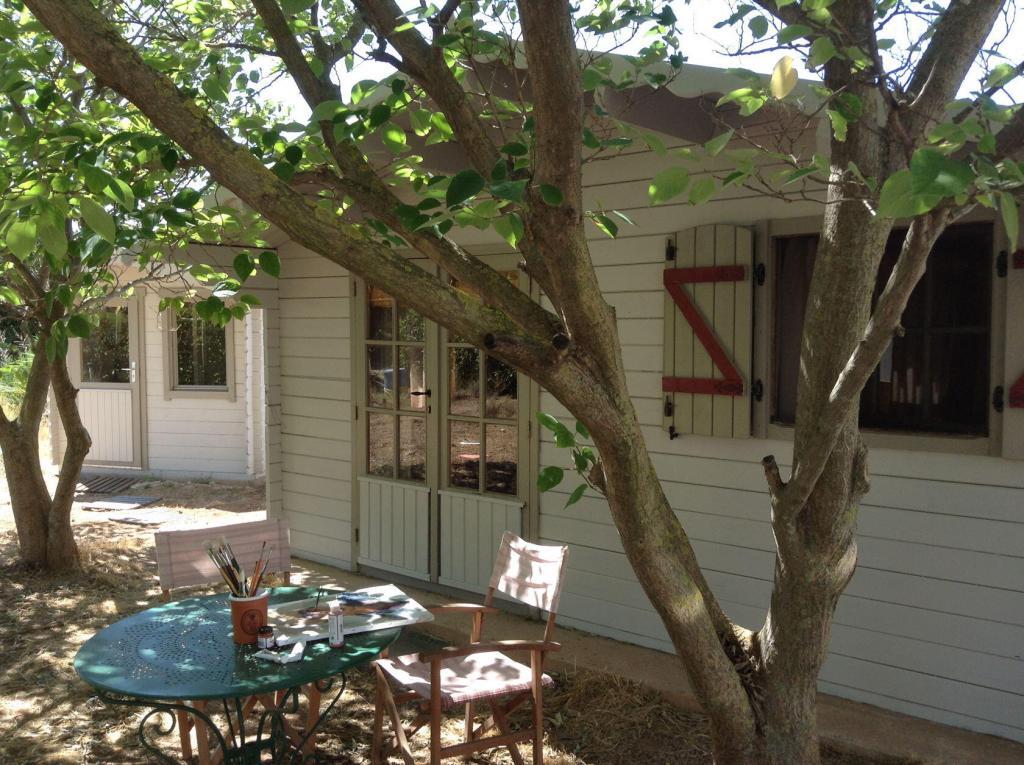 This couple spends much time on airplanes surrounded by artistic talent on both continents. They own and operate Still @ the Centre in Byron Bay, a creative hub for artists offering art supplies and workshops.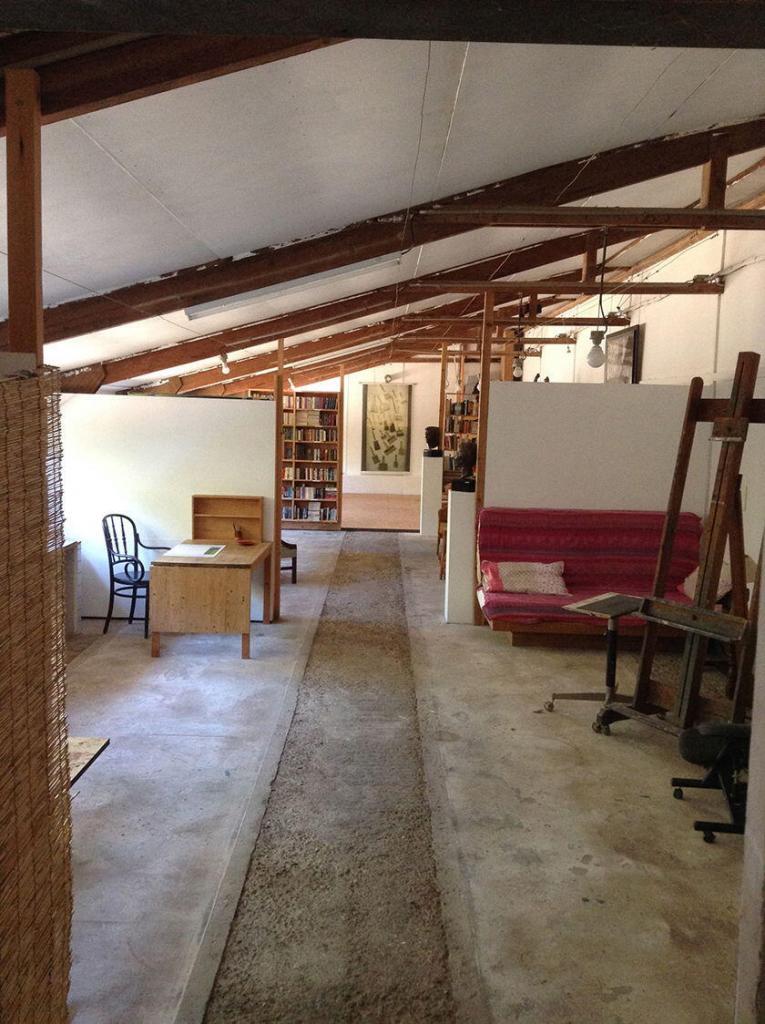 The changes at Ateliers Fourwinds are subtle yet present. Within the studios, there is now a small library teeming with art and inspirational books. The residences have a fresh coat of white paint, and a new kitchen and common area allow for creative encounters beyond the studios.
The artists in residence, whom I met during my visit, confirmed they are bursting with creative energy by simply soaking up the natural surroundings. One Florida artist said this was her chance to focus on her artistic passion by leaving client demands aside for a brief pause.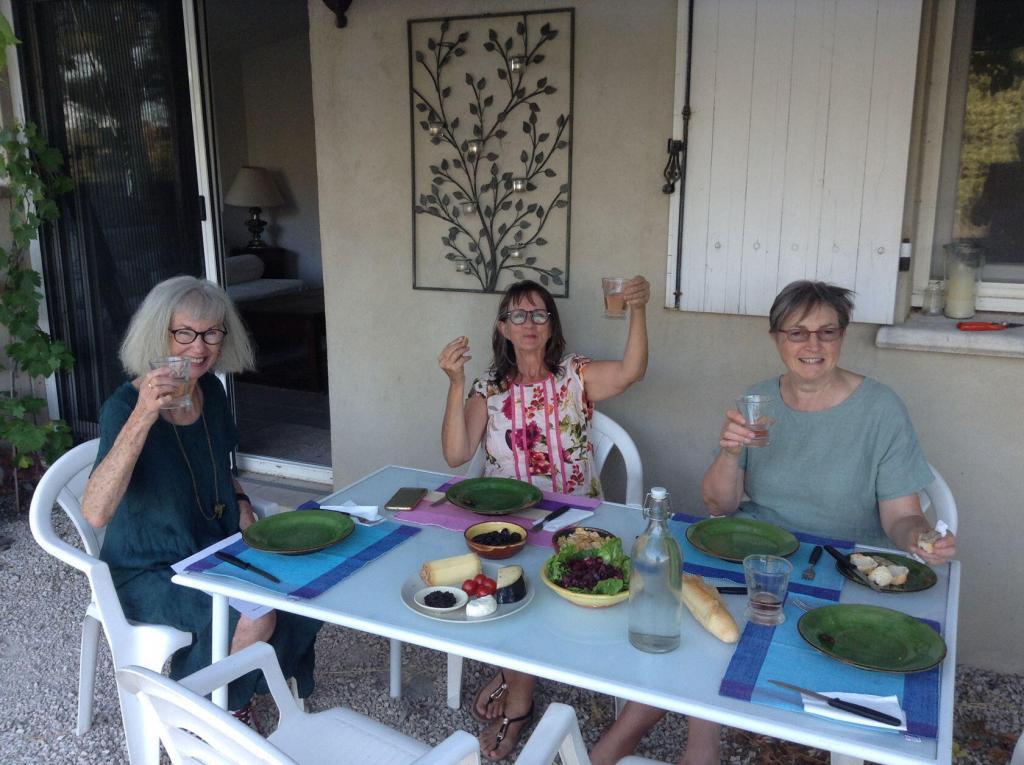 Turiya Bruce, an Australian artist, had been in residence at Ateliers Fourwinds for a few weeks when we met. She was openly embracing the local culture and traditions. At the time, Bruce was busy painting her interpretation of a proud, almost regal, Arlesian woman in her exquisite period costume.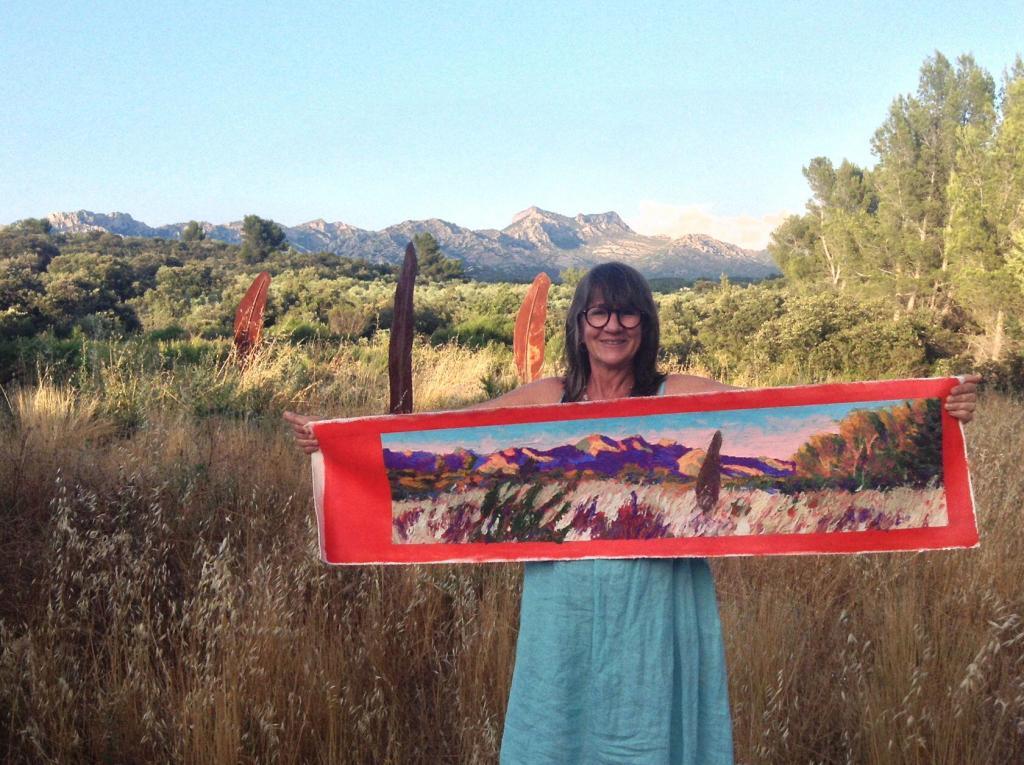 Sculptor Ursula Hanes, one of the co-founders of Ateliers Fourwinds, remains a going concern well into her 80s. She is busy working on pieces for her upcoming show, "Ursula Hanes, a life in Sculpture," that takes place for three consecutive weekends in September near Arles (details below). Hanes plans to display a retrospective of her sculptures, including some of her originals, along with a new series inspired by the almond trees of Provence. "Almond Trees dancing in the Mistral" are formed with clay and finished with a patina using the ochres from Roussillon.
I was pushing the clay to its limits which was an exciting experiment to see how far I could go. In fact, they all survived the kiln. Ursula Hanes
The trees appear bent over in the wind and missing limbs but with a sturdy will to keep going, just like the trees in Provence's natural environment. Hanes has cast two of these almond trees in bronze for the show to demonstrate how they look when sold. Her abstract interpretations of nature continue to make you think.
Whether you believe in destiny or not. It would seem that between Hanes, Pinons and their visiting artists, there is decidedly new artistic energy at Ateliers Fourwinds. Still not convinced? Watch this video as Pinon and Hanes explain the intersections of their work at a joint exhibition in Arles (May 2016).
For more background on Ateliers Fourwinds, please read "Artist Retreat in Provence at Ateliers Fourwinds."
Contact Information for Artistic Residencies:
Ateliers Fourwinds
La Julière – Route départementale 24-a
13930 Aureille – France
Tel: +33 (0)4 90 59 93 42
Ursula Hanes, a life in Sculpture
Mas du Tort, Gimeaux Arles
Sept 2, 3, 9, 10, 16 and 17th from 10 am to 18h
During the week it will be open by appointment only by calling François Grumel at
+33 06 03 95 02 87
All rights reserved. Perfectly Provence articles and other content may not be published, broadcast, rewritten (including translations into other languages) or redistributed without written permission. For usage information, please contact us.
Syndication Information
Affiliate Information
As an Amazon Associate, this website earns from qualifying purchases. Some recipes, posts and pages may have affiliate links. If you purchase via these links, we receive a small commission that does not impact your price. Thank you in advance for supporting our work to maintain Perfectly Provence.