Inside Aigues-Mortes Walls: History, Torture and Transformation
Contributor blog post by Barefoot Blogger:
There are hardly more historically significant towns in France than Aigues-Mortes. Within the walled city, legends and facts reveal a rich history of conquering heroes and suffering martyrs. Today the place has transformed into a popular destination for travelers, filled with souvenir shops and sidewalk cafes. Visit with me inside the walls of Aigues-Mortes.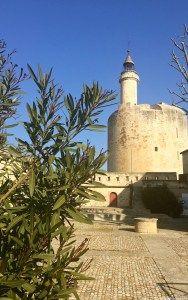 …Continue reading here learn about this once very strategic location under the reign of King Louis IX. Aigues-Mortes translates into "dead waters," which makes it a terrific location for the production of Fleur de Sel (harvested sea salt). Discover the dark history of battles and torture behind the rampart walls of this fascinating town. Barefoot Blogger recommends the guided visit from Tourism Office is the best way to understand the history of Aigues-Mortes.
More about Aigues Mortes and the Camargue
Visit the Fortress of Aigues Mortes near Provence
Sifting through the Salt of Provence in Aigues Mortes
The Camargue: Horses, Bulls, and Gardians of Provence
La Chassagnette in Camargue is a Perfect Vegetarian Restaurant
Sable de Camargue A Most Unusual Place for a French Vineyard
Via:: Barefoot Blogger
      
Please share this with friends and family.