Touring Nice on Two Wheels
Take a stroll along the Promenade des Anglais in Nice and you can be almost guaranteed of a couple things all year long: sun and plenty of people watching. The song Nissa la Bella (Nice the Beautiful) makes lots of sense for this coastal city on the Mediterranean where the sun is said to shine 300 days a year.


Archaeological evidence of human habitation near Nice dates to about 400,000 BC in a place called Terra Amata (read the details here). It was the Greeks who gave the city her name after their goddess of victory Nike in 350 BC. Today, Nice is the fifth largest metropolis in France and remains an extremely popular destination for tourists.
A colourful rainbow of beach umbrellas lines the pebble beaches the length of the Baie des Anges (Bay of the Angels). The full list of public and private beaches is here. Promenade des Anglais is popular, public and what cool locals sometimes call la Prom. However, this glorious boardwalk was first proposed in 1820 by some of the English visitors who by that time were used to spending their winters on the sunny coast and who did not want to stroll amongst the masses.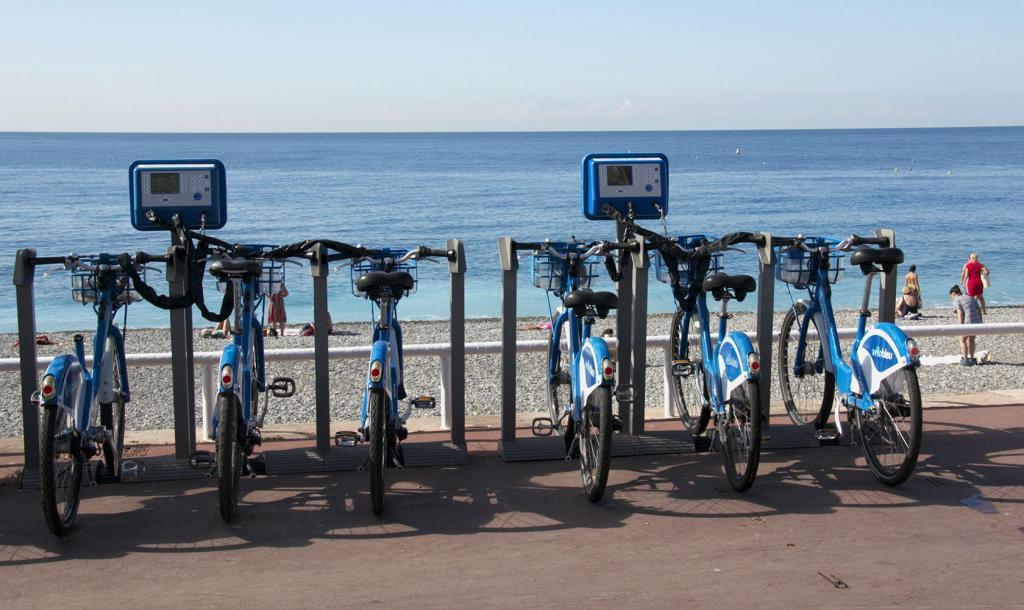 With only had two days in Nice, I was tempted to try the Vélo Bleu rental bike option, you can pick up a bike at one station and return it to another at any time. However, I thought that my self-guiding skills on Nice's busy streets might be less than perfect. So after a morning of sampling Nice's local food with this tour, I signed up for the Nice Cycle Tour.
Gustav, one of two principals at A Taste of Nice, was our guide for this 3-hour tour. This company started in 2010 and now offers five regular tours and several customized private options. Gustav expertly led us on a tour of his city so that you could enjoy the photos:
We visited the beach:
The old town:
Climbed a hill:
Checked out the old port: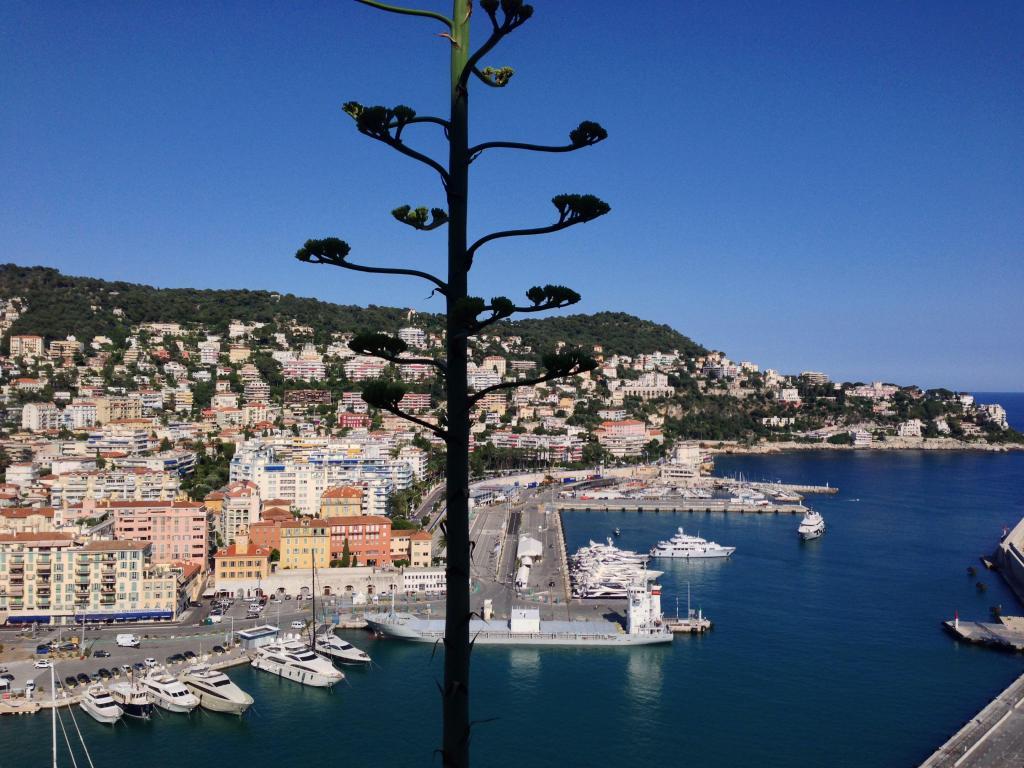 What to sign-up for a tour?
A Taste of Nice Bike Tour web page
Telephone: +33 (0)9 86 68 93 81
In case you missed some of our contributors' posts on Nice:
Don't Get Burnt in Nice Budget Travel Tips
3 (unusual) things to love about Nice