The Provencal Farmer Knows Best
I was having a delicious dinner with a girlfriend when she reminded me of something I hadn't thought about in ages. We met working at an advertising agency many, many years ago. I had just moved to Calgary from Toronto, it was August and I was desperately missing my end-of-summer Ontario fresh produce. Especially the tomatoes my parents grew in their backyard. For my birthday, I asked my family to send me some treats.
Shipped overnight by Fedex, my family filled a large box with carefully and lovingly packaged tomatoes, peaches, wild blueberries, dill and a few other odds and sods. Most came from my parents' garden, the rest from the farmers market. It was the most amazing gift, and one I happily shared with those around me. My friend said she thought I was a bit loony. She had no idea why someone would be so excited about produce, or why on earth anyone would ask for it as a birthday gift. She just smiled and slowly backed away from me.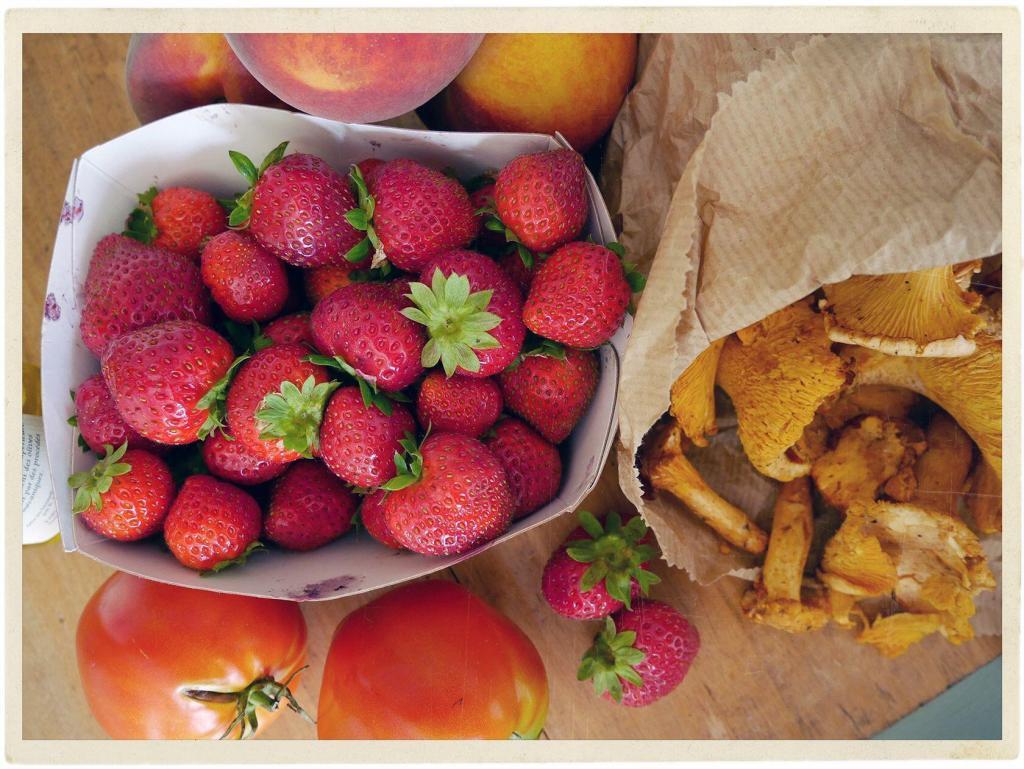 But it made me realize just how authentic my love of food truly is. This package came long before the Food Network was on anyone's radar. Long before there were hundreds of blogs with recipes and home "chefs" on every corner. I was missing my produce and my family came through with flying colours.
This love affair has just continued and even grown stronger. While I am still in the business of marketing and design, I have shaped my career and life around food and wine. Most of my client work relates to it in one way or another. I went to cooking school in Paris and then carried on to receive a degree from the University of Reims (in Champagne)—a Masters in gastronomy. I have been living and working in Provence part of the year for quite a while now. So yes, you could say I am obsessed. There could be worse obsessions; I'm not too worried.
When I'm in my little kitchen in Provence, I can look out and see a fig tree, an olive tree and a perfect striking blue sky. It's always hot. It's practically perfect in every way (just like Mary Poppins, only better). There is no end of unbelievably fresh and local fruits and vegetables, wines, baked goods, cheeses, olive oils and on and on.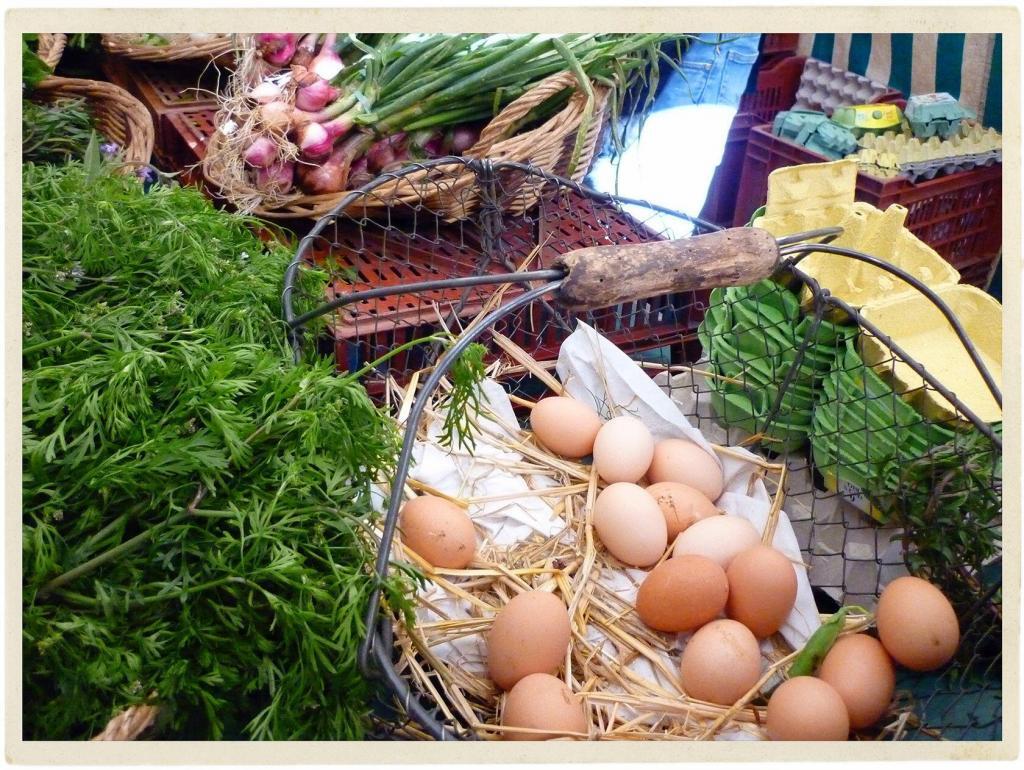 So here's what I love about how they do it in France; they don't let you touch the produce. OK, not all, but many of the producers at the market will carefully and with great attention pick out your peaches (or whatever product) for you. They will ask, "When do you intend to eat this? How long will you keep it for? Are you cooking something with it?" They are so interested in providing you with the best of their product they want all the details before choosing it for you. For the most part, I don't miss the squeezing, reaching, sniffing or poking. I am happy to relinquish responsibility and allow someone else to manage this decision for me, and have rarely been disappointed. Nor do I think I'd do a better job of it. So here's to the farmers and producers of France—you are passionate about what you do, and I am entirely grateful for it.