The European Union Laid Bare by a Spare Part
Contributor blog post by Jemma:
If it's not the WIFI, it's la climatisation.
This summer when we arrived at Bellevue, our home in Antibes, I clicked my heels when the little green checkmark appeared on my iPhone beside the name of our WIFI network. It worked! The WIFI actually worked – three, whole, little crescent-shaped arcs of it! …Continue reading here for Jemma's story about their welcome home to Antibes. The WIFI might be working, but the air conditioning had another plan for their arrival. The good news is they have a man on the job.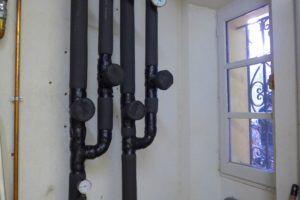 Via:: French Lessons