Enjoying a Southern California Taste of Provence Menu With Friends
Occasionally, there are opportunities to connect with contributors in person, outside of "Perfectly Provence." This week was one of those times.
Provencal Connections in California
On what was a bit like speed dating trip in Southern California my hubby and I drove to San Diego for one evening. The hook for him was the USS Midway, and for myself, it was a chance to reconnect with Susan Guillory. She is a gal who considers herself a Francophile to the core. Susan runs a small marketing company by day, but her alter ego is the Unexplorer an "out of the closet" travel writer.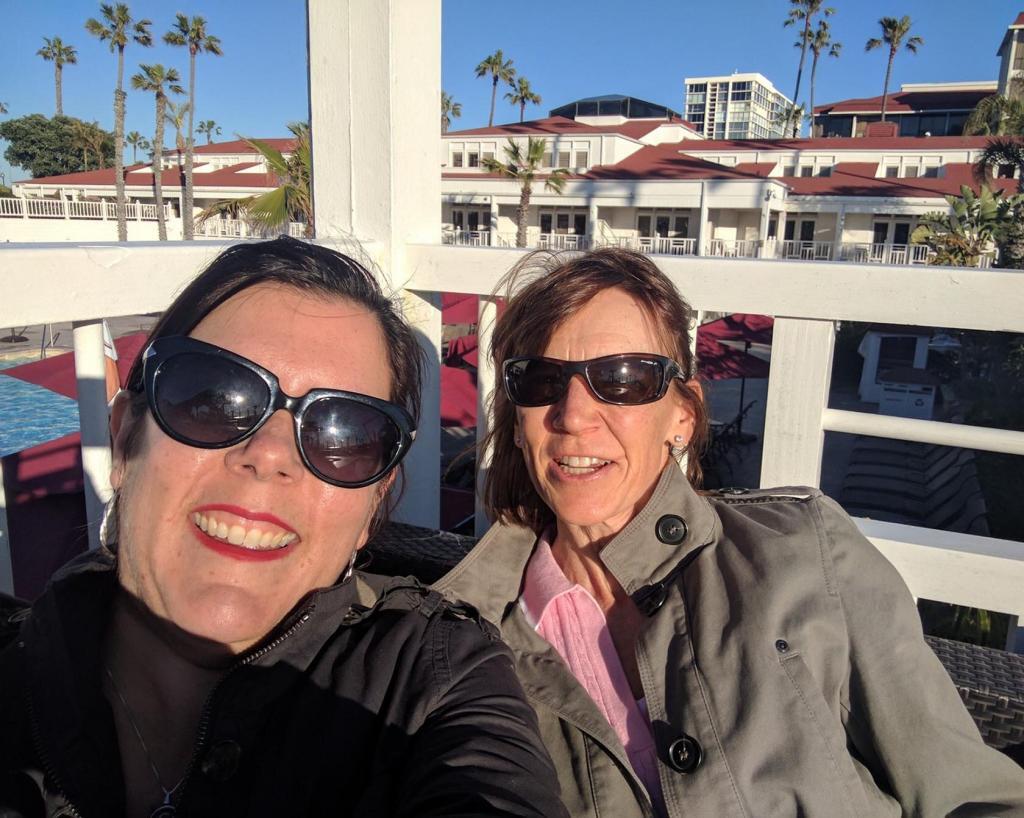 While we did not have much time in San Diego, Susan was determined to show me her town. We headed to Coronado, a sand spit of an island, just over the bridge from the downtown core. Our destination was Hotel del Coronado ("The Del"), an iconic beachside resort with everything from a Starbucks coffee counter to outdoor spin classes. However, the modern elements do not detract from the classic beauty of this hotel, which first opened its doors in 1888. In sharp contrast to the blinding California sun, dark wood panelling surrounds the lobby walls, and brilliant crystal chandelier hangs from the ceiling like a beacon. After a windy beachfront stroll, we enjoyed a view of the shimmering Pacific Ocean while we finished off our $6 coffees. Imagine what the rooms cost!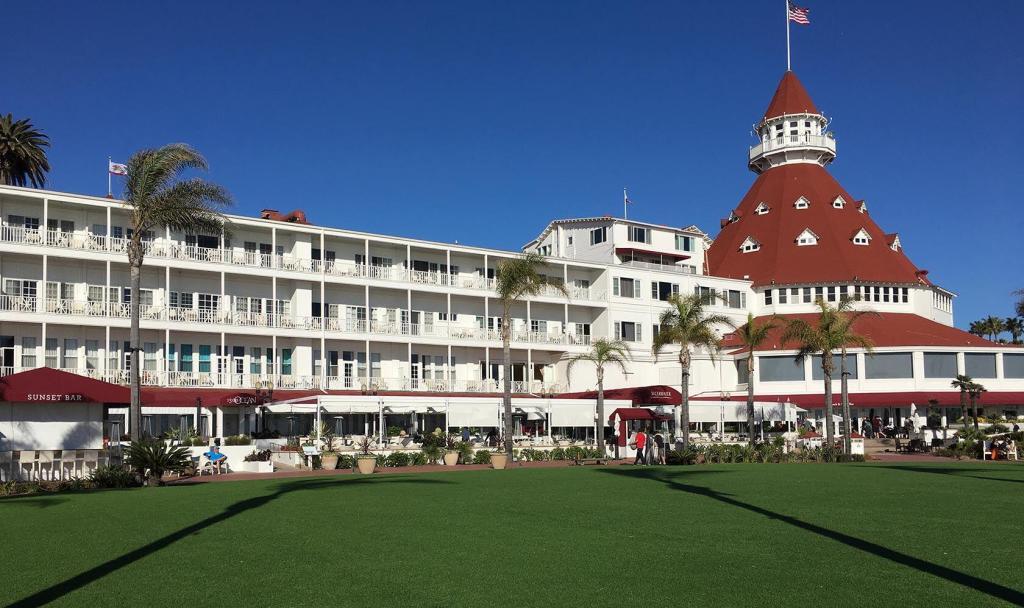 As the sun dropped into the Pacific Ocean, we headed back across the sweeping bridge to sample local craft brew at Karl Strauss. Follow Susan's travel stories on her Unexplorer website and look for her Provence experiences here.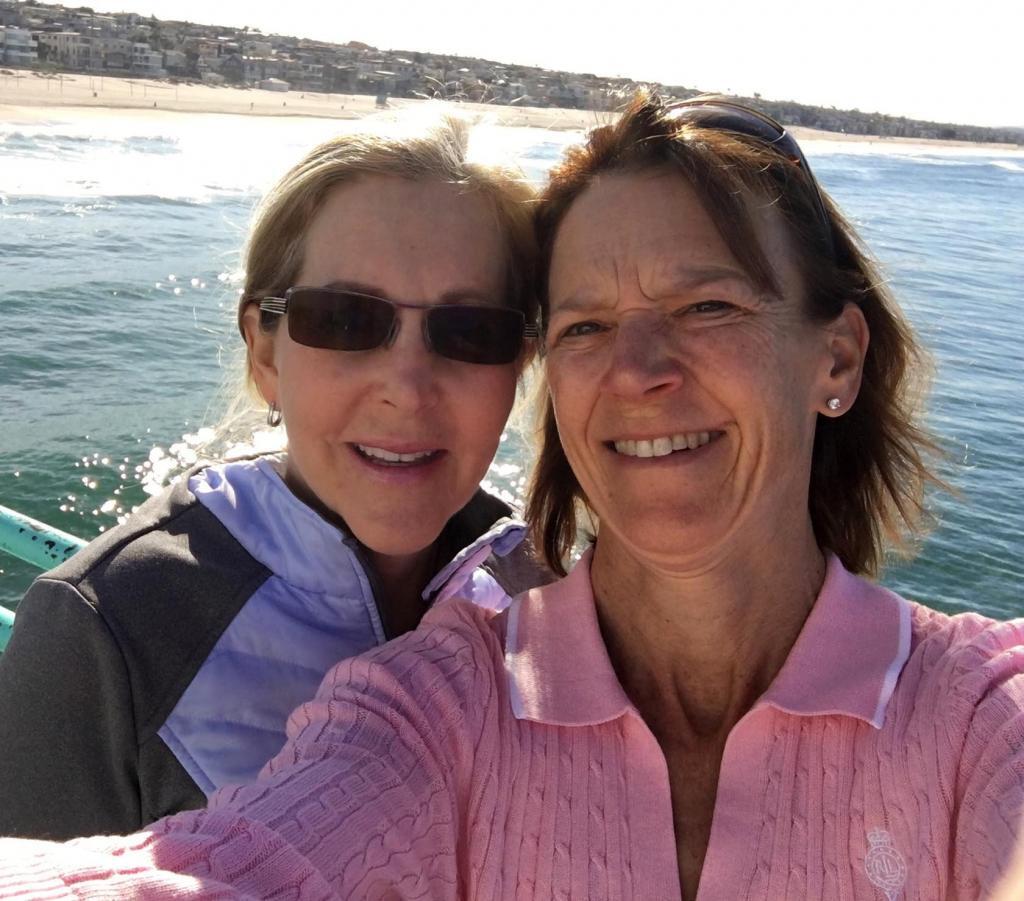 San Diego's weather did not disappoint; the next morning was like a sparkling diamond ring. However, it was time to leave and head towards Los Angeles. Our destination was hip Manhattan Beach, with its charming boutiques, bustling restaurant scene and sandy beachfront. Tasha Powell (read her story here) is an accomplished chef, food stylist, photographer and passionate Provence fan. This lady has many projects on the go, including her culinary vacation collaboration with Barbara Pitcher – read about Pitcher & Powell culinary holidays. Tasha greeted us with a generous cheese and charcuterie board, and homemade miniature Tropezienne tarts – she is Cooking with a French Twist.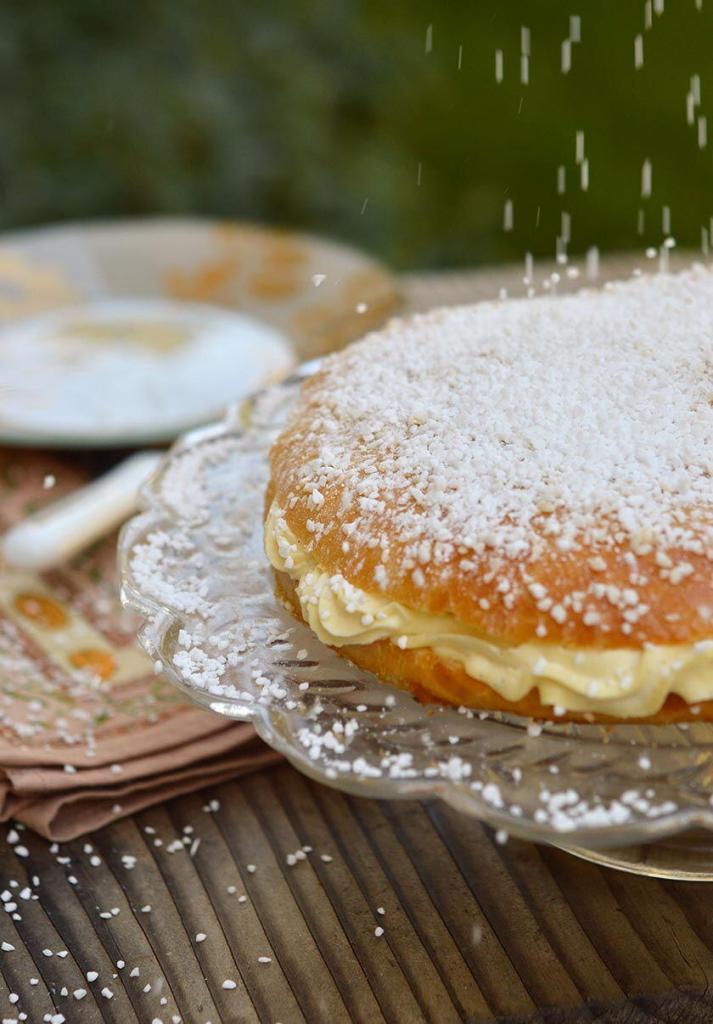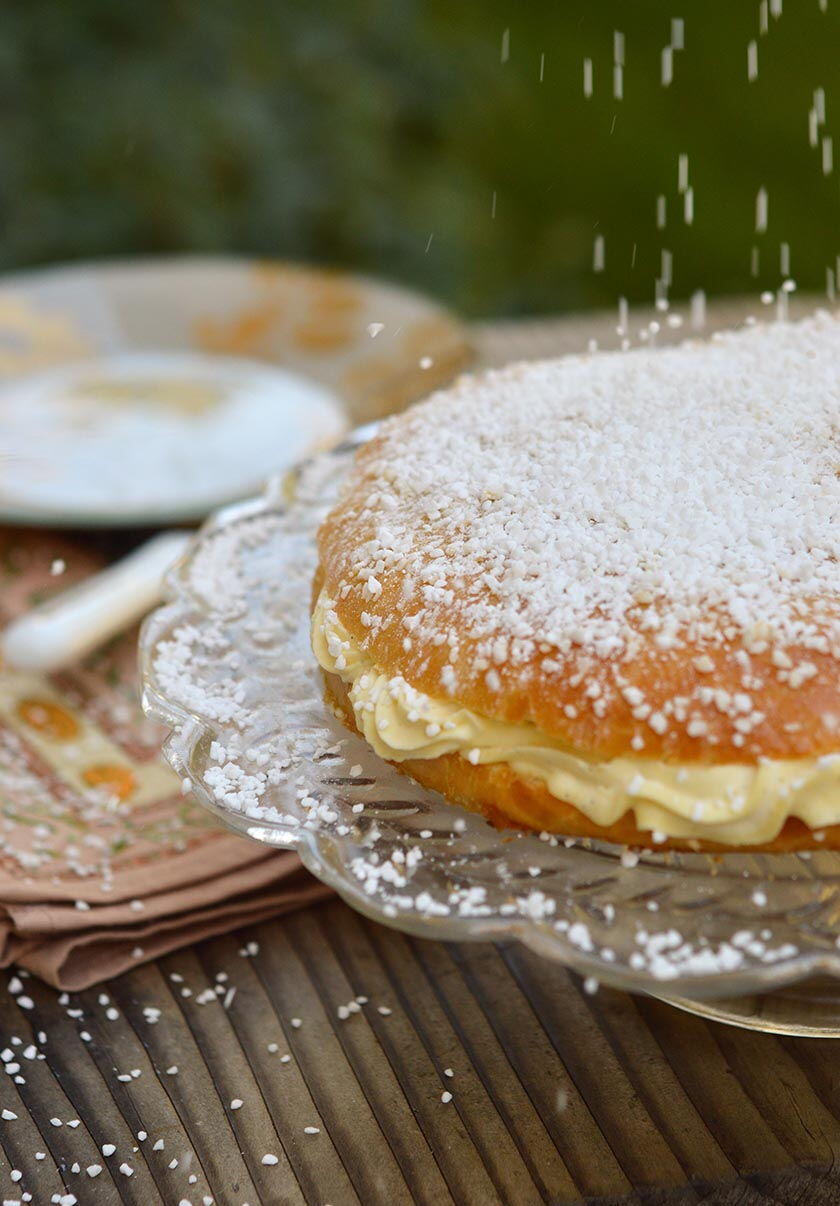 The sunny skies and shimmering ocean water are enough to answer the question of why so many people choose to live in California. However, it was time to leave the coast because we had guests arriving from Tucson. And, I had grocery shopping to do in advance of David Scott Allen's arrival for a culinary-focused weekend. David publishes Cocoa & Lavender each week there is a new recipe, photos that will make you drool and a story that will make you smile. In person, he is just as interesting, funny and at ease in the kitchen as one would imagine.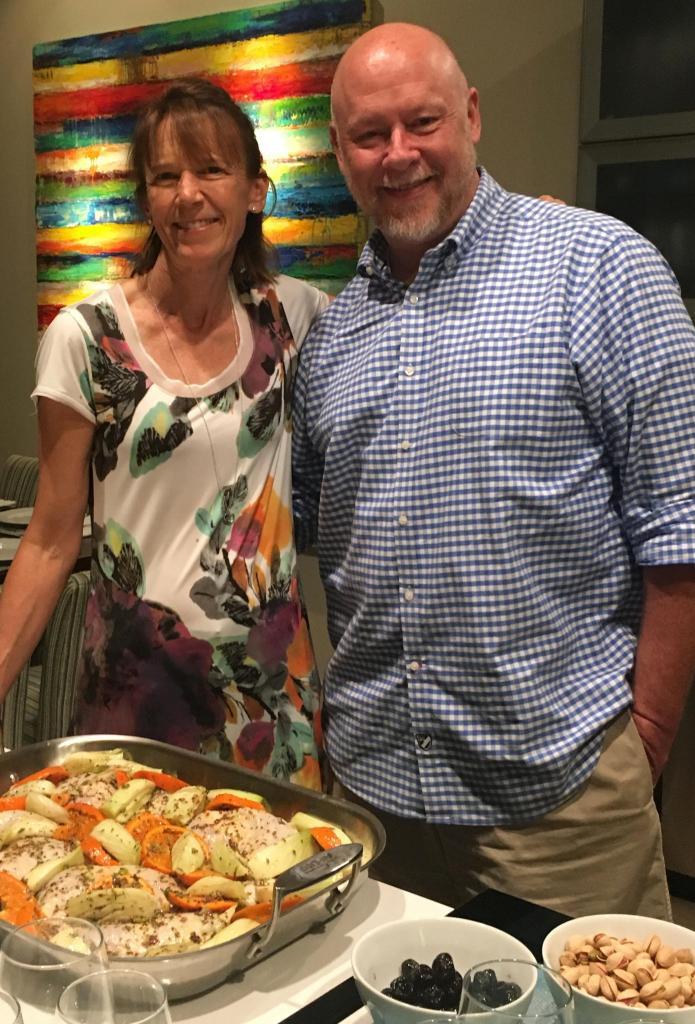 Menu: Saturday Night Dinner
Roasted chicken thighs with fennel and clementine (Ottolenghi recipe)
Green salad with a light vinaigrette
Raspberries with a sour cream and brown sugar sauce
*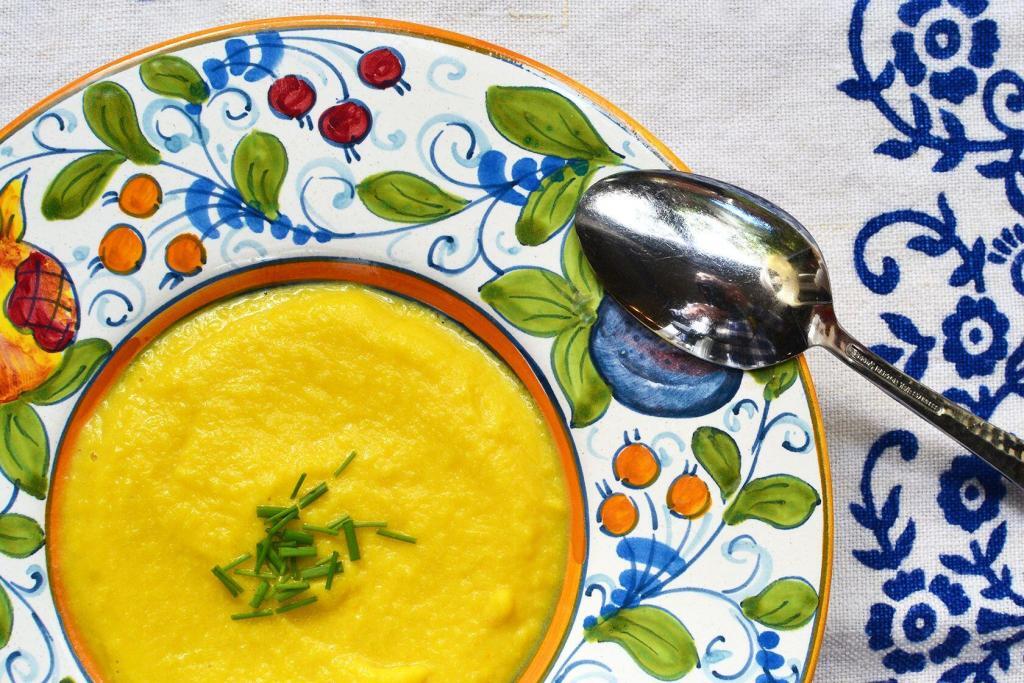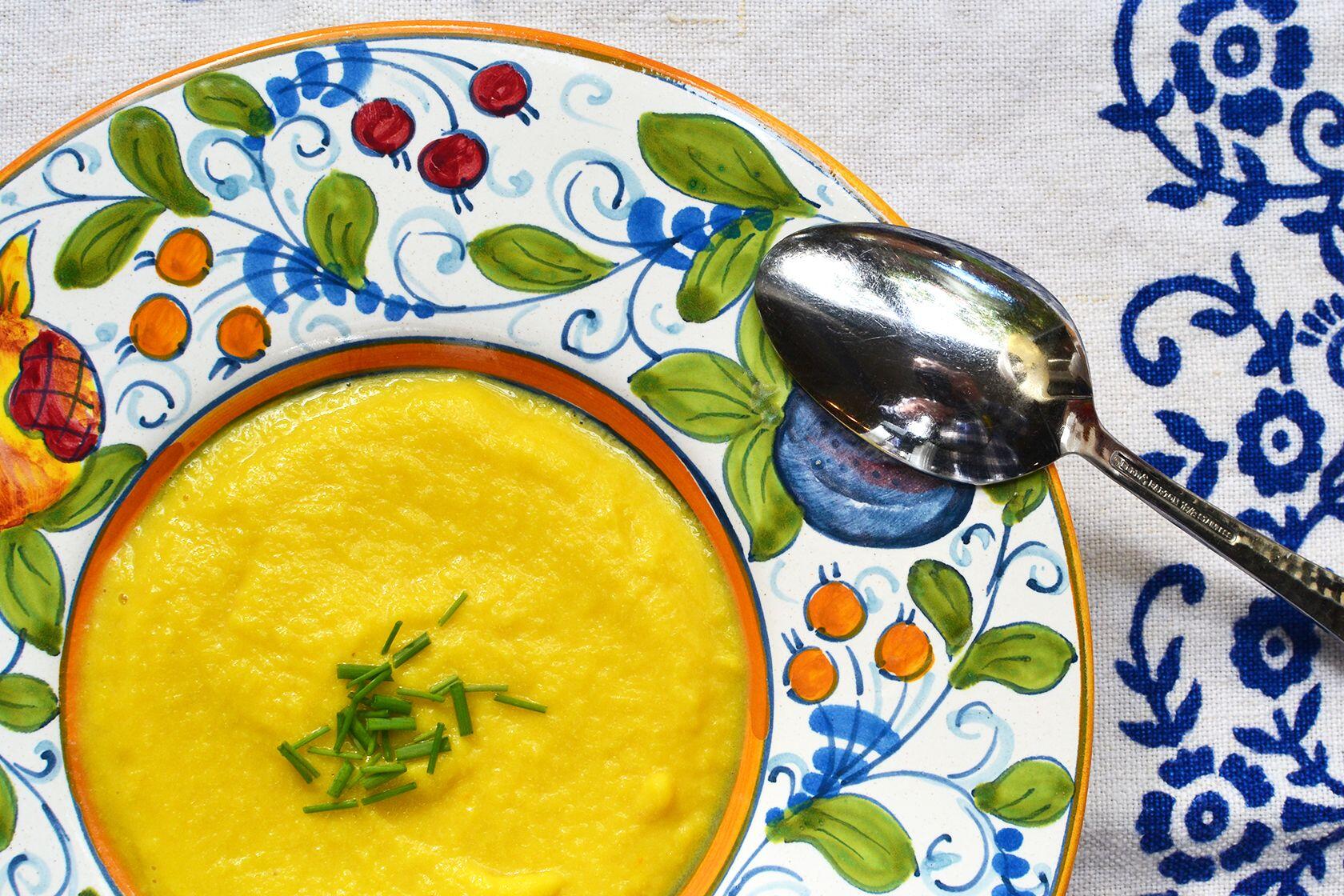 Our Southern California "Taste of Provence" was over, but the common Provencal connection remains strong.
Photo credits:
Tart Tropezienne by Tasha Powell – Cooking with a French Twist
Cauliflower Soup by David Scott Allen – Cocoa & Lavender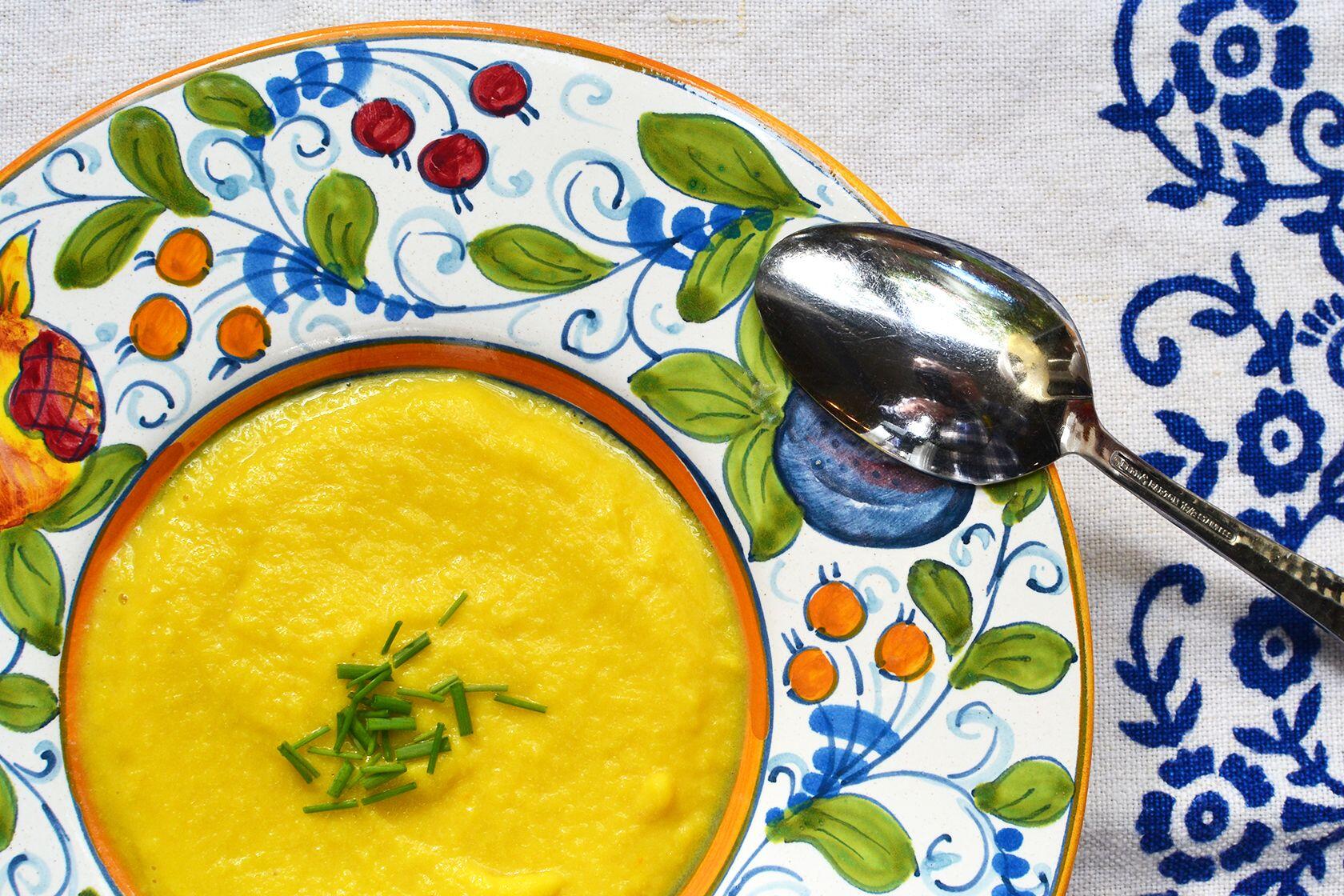 Cauliflower Saffron Soup    
This creamy soup is easy to make as a savoury starter dish. The silky texture comes from the butter.
Ingredients
8

tbsps

Butter

or olive oil

2

large sweet onions

chopped

2

large heads cauliflower

cut into florets

1

tsp

Saffron threads

coarsely crumbled

8

cups

Chicken or vegetable broth

more if needed

Salt

to taste

Fresh Chives

chopped
Instructions
Heat butter or olive oil in heavy large stockpot over medium heat.

Add chopped onions and sauté until very tender but not brown, about 10 minutes.

Add cauliflower pieces; stir to coat and sauté for 2 minutes.

Add saffron and stir, then add broth.

Bring to simmer over high heat.

Reduce heat, cover, and simmer until cauliflower pieces are very tender, about 30-40 minutes.

Working in batches, purée cauliflower mixture in a blender until smooth.

Transfer cauliflower purée to large saucepan. Season to taste with salt.

Bring to simmer before serving.

If the soup is too thick, add some more broth.

Ladle soup into bowls.

Garnish with chives and serve.
Notes
The soup can be made a day a head of time and refrigerated. Just reheat at a slow simmer before serving.
This recipe serves 10-12 as a first course.