Enjoy Your Provençal Terrace at Any Hour of the Day with Made to Measure Sun Shades
Sun shades are a quintessential part of Provençal life. No holiday in the South of France would be complete without a top-class meal on the terrace of a bistro under elegant shade sails, or enjoying an aperitif during the last warm rays of the evening light beneath the sun shades of your holiday home. Terraces are inextricably linked to the Riviera lifestyle, so getting them right is essential.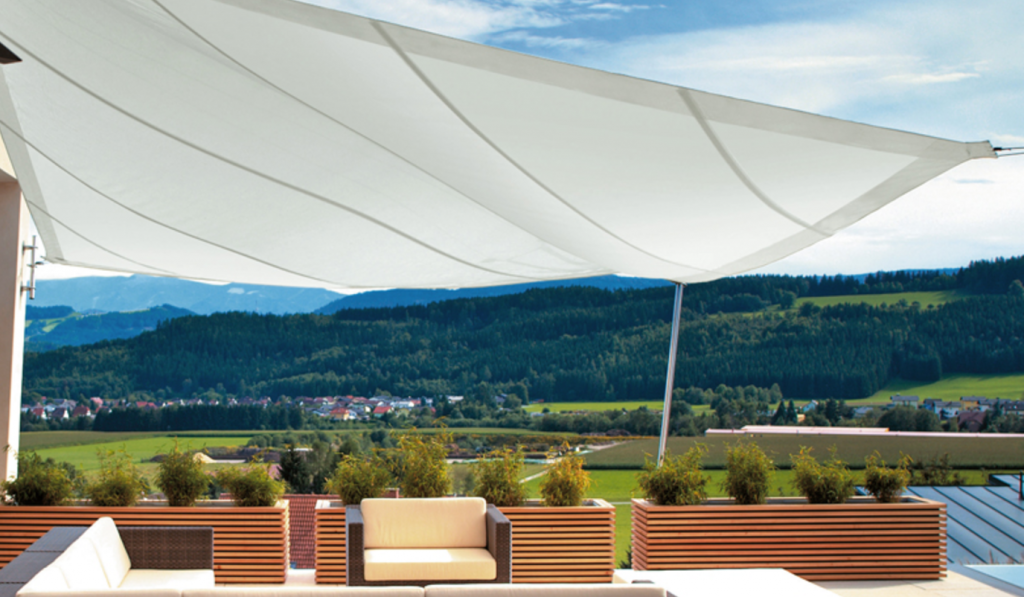 Perhaps it's because of the glorious climate; those long summers and warm autumns where the sunbaked soil reaps an abundance harvest. Even the rain is a gift since the first sunny spring days are interspersed with showers that rain down and allow the verdant greens of the valleys to come to life. However, this just provides ample opportunity for relaxing under a retractable awning, while inhaling the scent of lilacs, hydrangeas and lilies in bloom as you listen to the patter of raindrops on the awning. Those who think it has to be sunny to enjoy a Provençal terrace have never enjoyed the fresh air of a sudden rain shower and the smell of nature awakening. Green might be a colour, but in Provence it's a colour you can smell!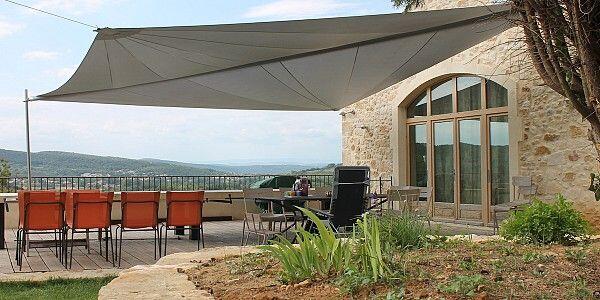 Not content to suit all seasons, terraces are also uniquely suited to any time of the day in France. A leisurely breakfast with a sea view can be enjoyed by those who want to bask in the first gentle rays of the morning sun. At lunchtime, it's time to hoist the sun shade sail and cool down as the reflective material keeps you nice and comfortable. A patio sun canopy that allows the air to freely circulate offers more than just shade – it's a low-tech and natural form of air conditioning.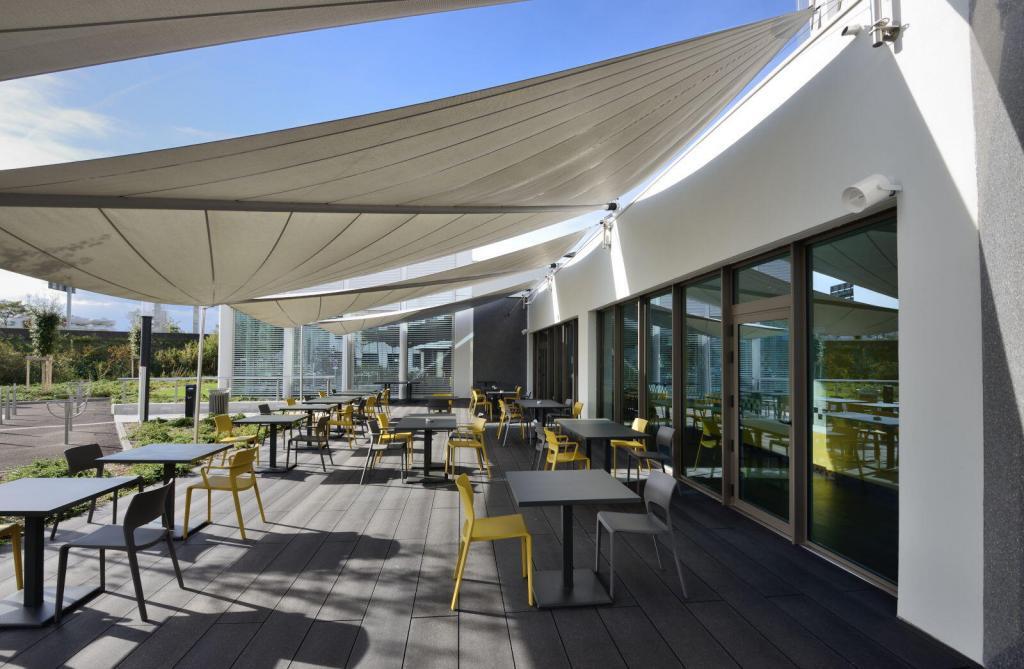 Hotels have made an art of poolside and beach club terrace shade sails; these state-of-the-art sails make you feel like you are on the deck of your own classic sailing yacht. With the ability to protect from both the sun and the rain, businesses have found a luxurious way of attracting and retaining customers without the disruption that passing showers and brief storms can bring. Later, revellers can kick back in the balmy night air and enjoy a Provençal meal with local wine underneath an elegant sail that contrasts beautifully with the dark evening sky.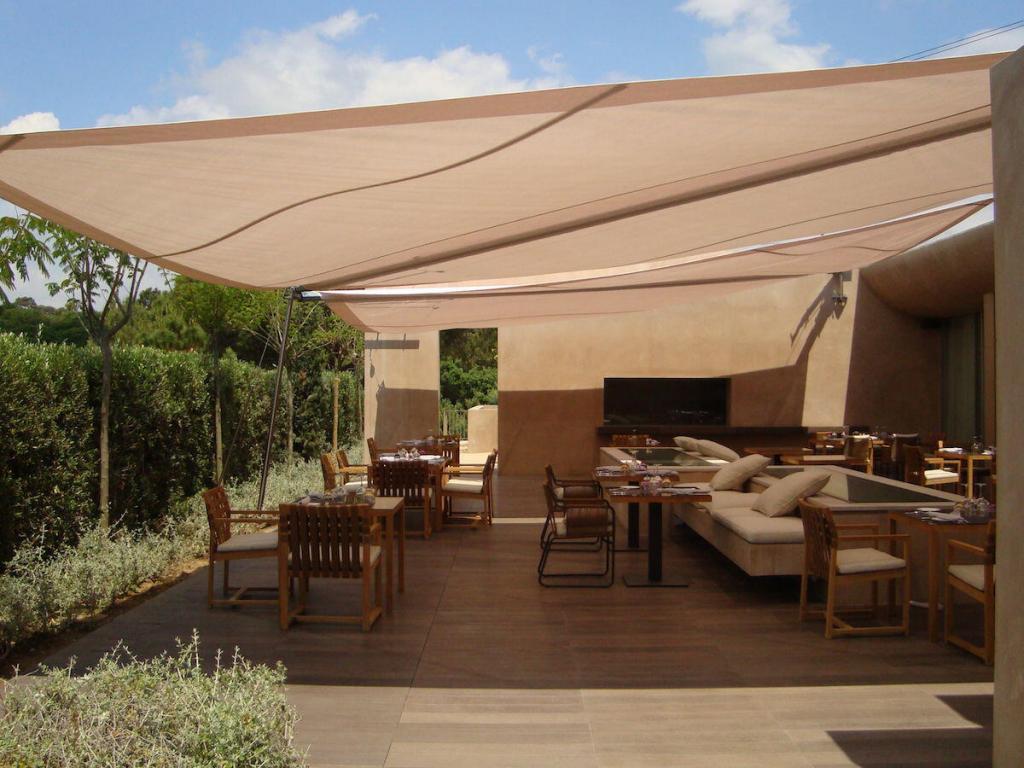 Founded in Germany but based in Mougins, Artesun custom makes architectural shade sails and SunSquare shades. Their waterproof sun shades are internationally patented and come in a variety of shapes including triangular, rectangular and even long ones up to 14m long for narrow spaces.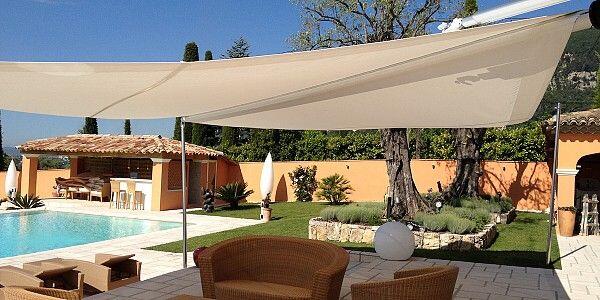 The made to measure shade sails can be retracted either automatically or manually and can be combined together to cover a larger area. Alternatively, the shade sails can remain fixed at all times. The sun shades are timeless and each one is equally at home in the grounds of a villa, a hotel or a modern restaurant terrace. The versatile sun sails are the ideal accompaniment to Provençal terraces this summer and beyond.