Try this Tasty New Food Tour in Marseille
Though Marseille is technically the capital of Provence, it feels more Mediterranean than French.  The vibrant port city is also wonderfully cosmopolitan due to the many cultures that have washed up on its shores throughout its 2600 years. It boasts the biggest Armenian community in Europe, has the continent's 3rd largest Jewish population, and has more Corsicans than Ajaccio, the capital of Corsica. With so many diverse dishes, it's hard to know where to start. That's where I come in.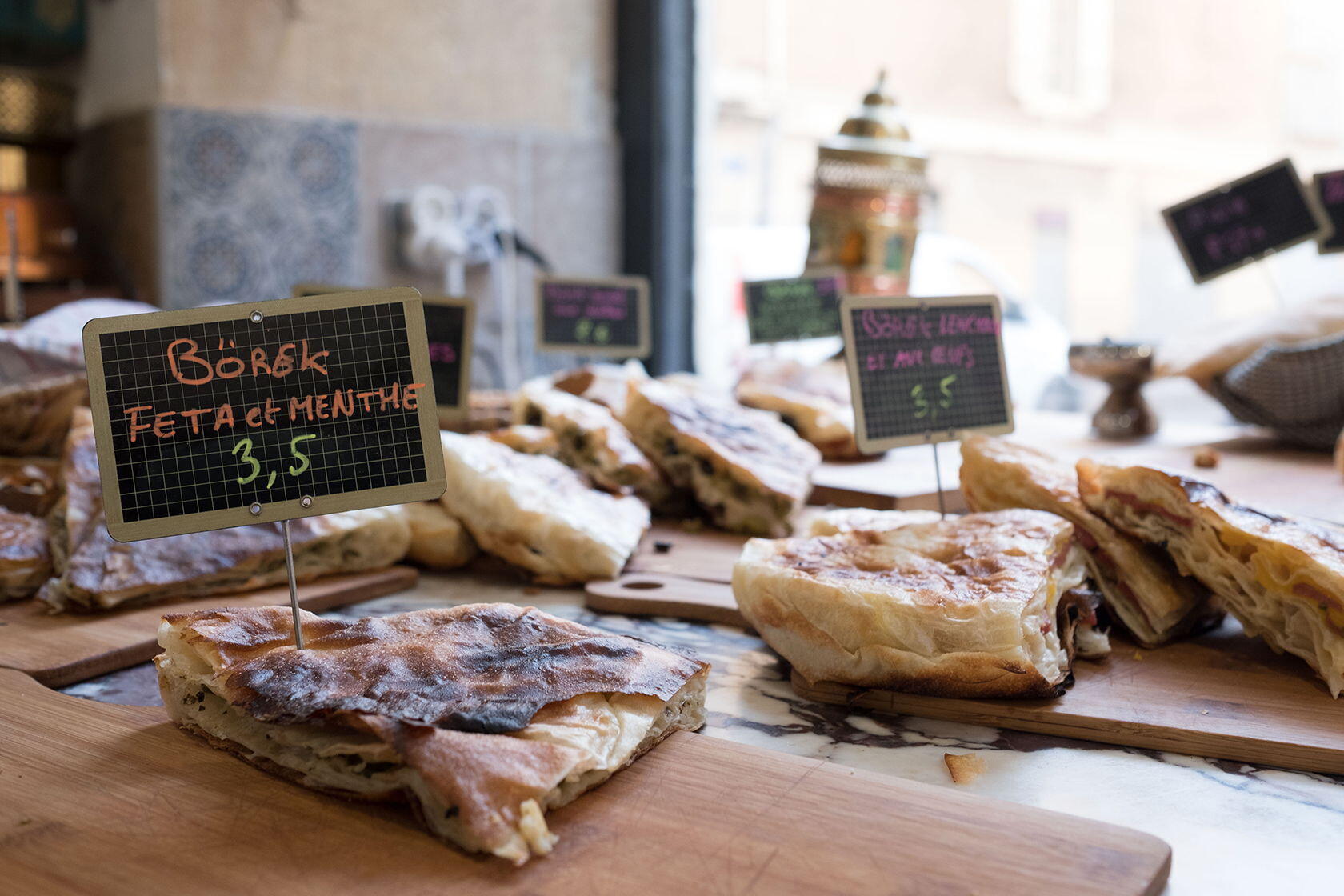 Marseille Food Tour
I've just launched a food tour with Culinary Backstreets. In Beyond Bouillabaisse: Diving into Marseille's Multicultural Stew, we explore the city's edible delights while meeting the people behind them. Our intimate outings give guests an in-depth glimpse of the local flavour. More than just a food fest, we dig into culture, history, architecture, and more. As a bilingual American writer living in Marseille, I'm able to give guests an insider view mixed with the curiosity of an outside observer. My local friends joke that I'm the most Marseillaise American they know.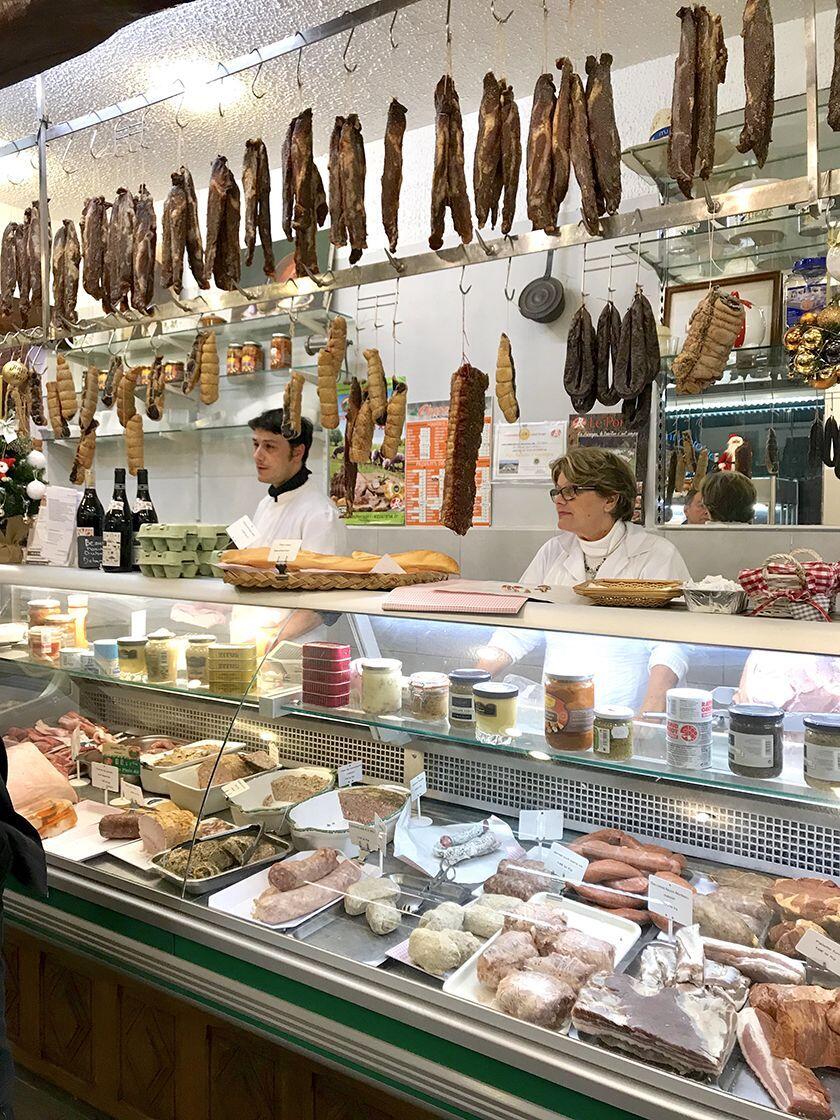 Twice the size of Paris and incredibly diverse, Marseille can take some time to get to know, especially if you don't speak French. My Culinary Backstreets tour helps give you a good lay of the land and a rich understanding of Marseille in a short amount of time. I suggest taking one when you arrive, if you can, for a good intro. Culinary Backstreets is based in 13 cities across the globe—Marseille is France's first. We also continue our storytelling on the website, with engaging articles about people and places in Marseille and other cities we call home.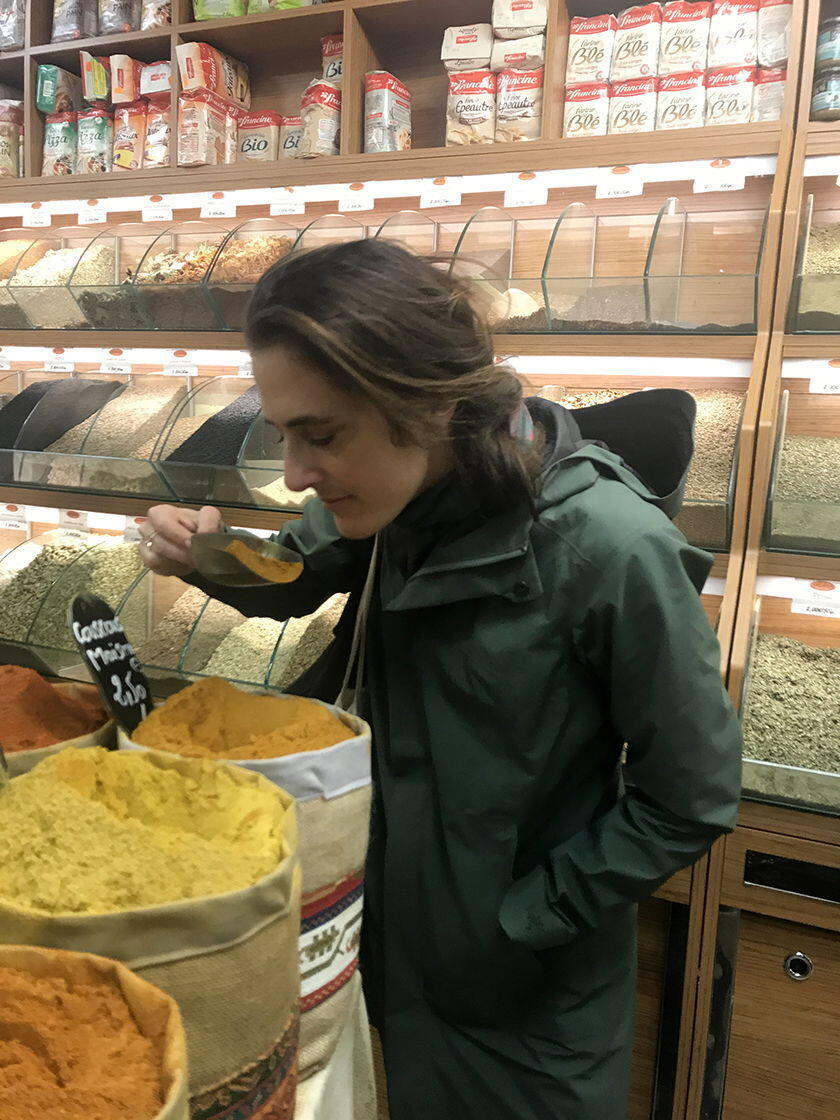 How did you start giving food tours?
I was so impressed by a Culinary Backstreets tour in Lisbon I told their co-owner that I'd love to be a Marseille guide. It felt like the perfect way for me to incorporate my passion and know-how for the city in a hands-on way—a live theatre version of my articles and Yes Way Marseille. And I wanted to help visitors understand Marseille better – to venture beyond the pricey bouillabaisse at the Vieux Port. Culinary Backstreets decided to launch here this fall, and I couldn't be prouder to be part of this slow travel venture.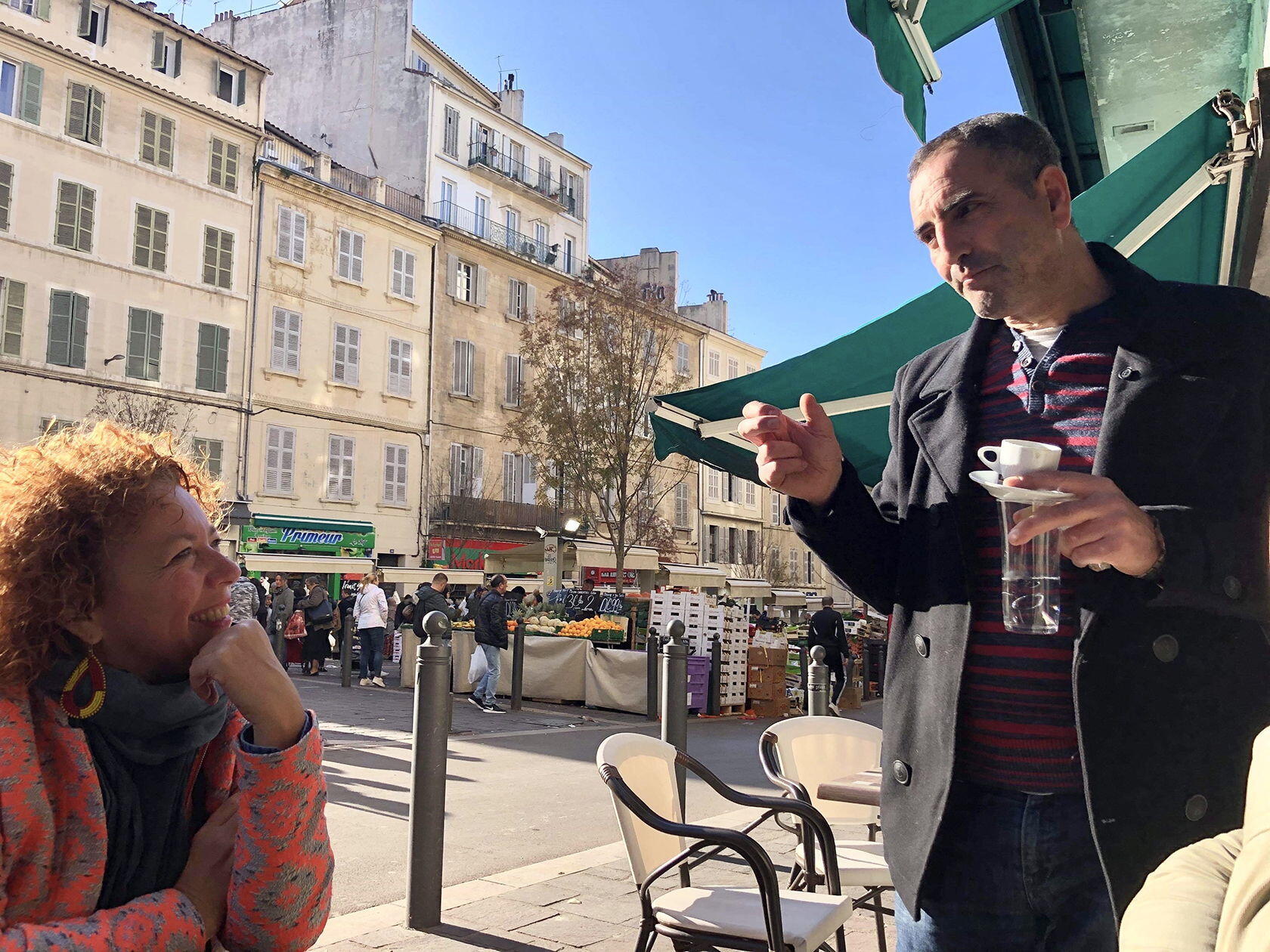 How did you end up in Marseille?
I discovered Marseille en route to the Côte du Rhone to spend a month as a vendangeuse (grape harvester). Immediately hooked on the urban grit, seaside coves, and ethnic mix, I sold an article about Marseille's food scene. Returning for research, I fell hard for the city that resembled my past stomping grounds (NY, LA, Paris, Marrakech) yet collectively was unlike any other I'd known. Plus, as a writer, I found stories at every corner. During the trip, I met an American who told me about a new visa that allows freelancers like myself to live and work in France. I took a plunge, got accepted, and have been here since 2017.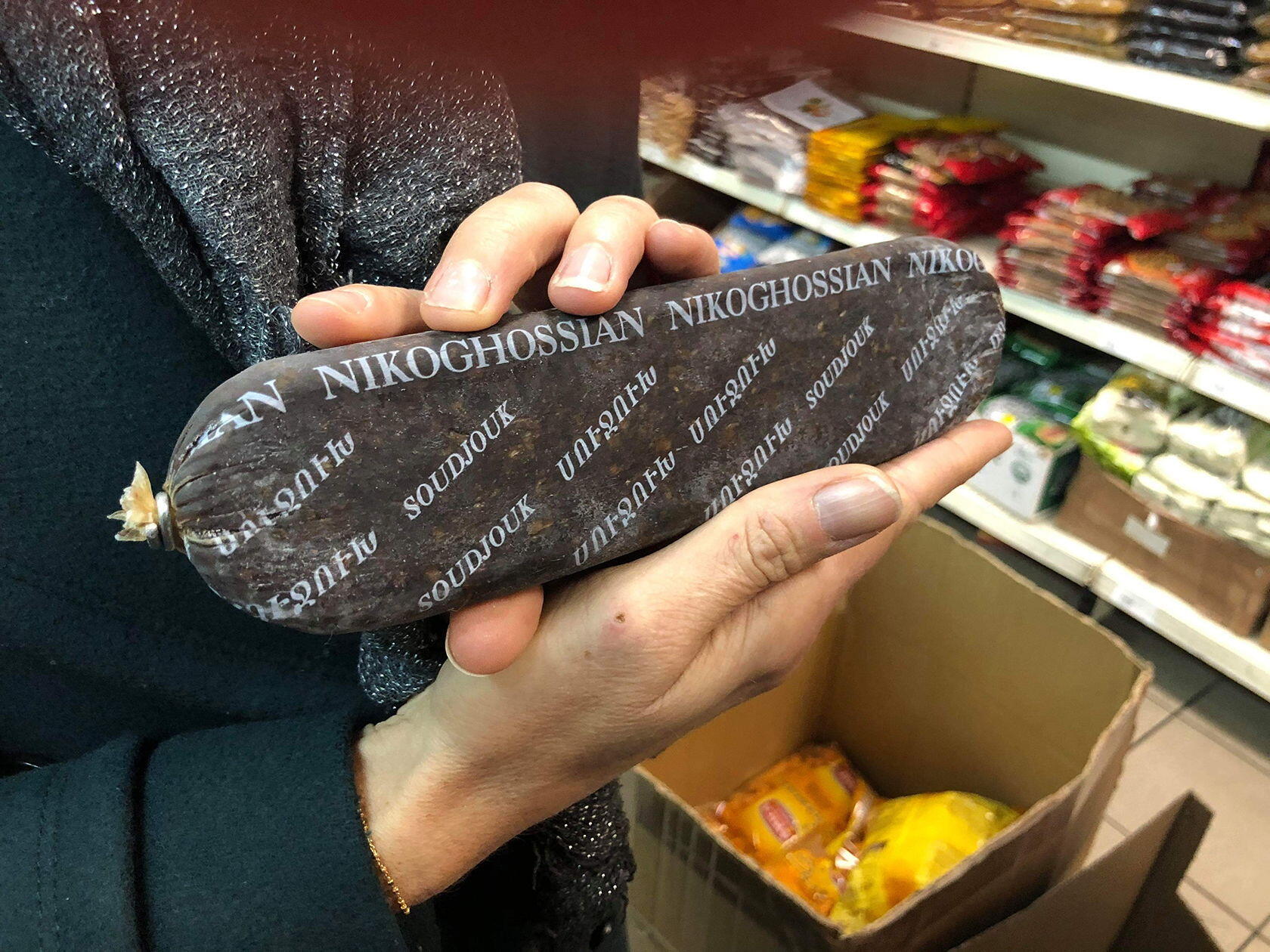 Can you share some of your favourite spots in Marseille?
Père Blaize
Herb pharmacy
4-6 Rue Meolan and Père Blaize,
13001 Marseille
Closed Sundays
This old-school herbalist has been healing locals for two centuries. From dried plants to specially blended tinctures, the entire shop is stocked with soothing remedies. Just tell one of the green-coat pharmacists what ails you, and they'll prescribe a natural therapy. Across the street, their salon du thé, Maison Blaize, sells herbal teas named after Marseille neighbourhoods—an aromatic souvenir.
Epicerie L'Idéal
11 rue d'Aubagne
13001 Marseille
Closed Sundays and Mondays
With a prominent chef mom and sister and multi-cultural heritage, food writer Julia Sammut has gastronomy in her DNA. Inside her "ideal market," the shelves teem with her favourite foodstuffs from around the globe. At lunchtime, the place fills up with habitués tucking into the Mediterranean fare. Or, pick up cheese, charcuterie, and rotating salads to go from the deli case.  With so many things to tempt your tummy, the friendly staff will help you choose. Friday night apèros are a delicious way to start the weekend.
Chez Etienne
43 R. de la Lorette
13002 Marseille
This iconic Le Panier restaurant has been a local favourite since 1943, their food capturing the bonne franquette (no-fuss) style, so signature to Marseille cooking. Think wood-fired pizzas, squid flash-fried in a pan, garlicky salade à l'ail, and hunks of beef succulently cooked in the fire. We lost Etienne in 2017, but his son Pascal continues the familial charm that keeps regulars and tourists coming back for more.
Unité d'Habitation/Cité Radieuse
The tours run Monday – Saturdays.
Book in advance.
Design and architecture buffs should make a beeline to Le Corbusier's utopian vision of mixed-use living.  Like a concrete cruise ship sailing through the city, this "vertical village in the sky" houses apartments, a gourmet restaurant, a rooftop museum, design-driven boutiques, and a quirky hotel. Wander on your own during the day or book an apartment tour with the tourist office. To get you in the design mood, voila an article I wrote about this Brutalist masterpiece.
Friche la Belle du Mai
41 rue Jobin
13003 Marseille
Open daily
This former tobacco factory now fuels the city's creative scene. With art galleries, a locavore restaurant, a skate park, a bookshop, festivals, and an enormous rooftop for DJ sets and movies, there's never a dull moment at this mixed-use mecca. On nice days, head five (5) minutes away to the Couvent Levat, a convent-turned-art space that has artist ateliers, a sprawling garden, and fun soirées including pétanque on summertime Thursdays.
Bôite à Sardine
2 Boulevard de la Libération
Open Monday – Saturday for lunch
Thursdays and Fridays for dinner
Don't let the name fool you. This "tin of sardines" serves up the freshest catch in town. Former poissonier (fishmonger) Fabien sources direct from local fishermen for an ever-changing menu that includes whole roasted daurade (sea bream), eel ravioli, tuna tartare, or seared sardines. Whatever chef Céline cooks up, her unfussy, delicious dishes highlight the bounty of the sea—as does the nautically kitsch decor.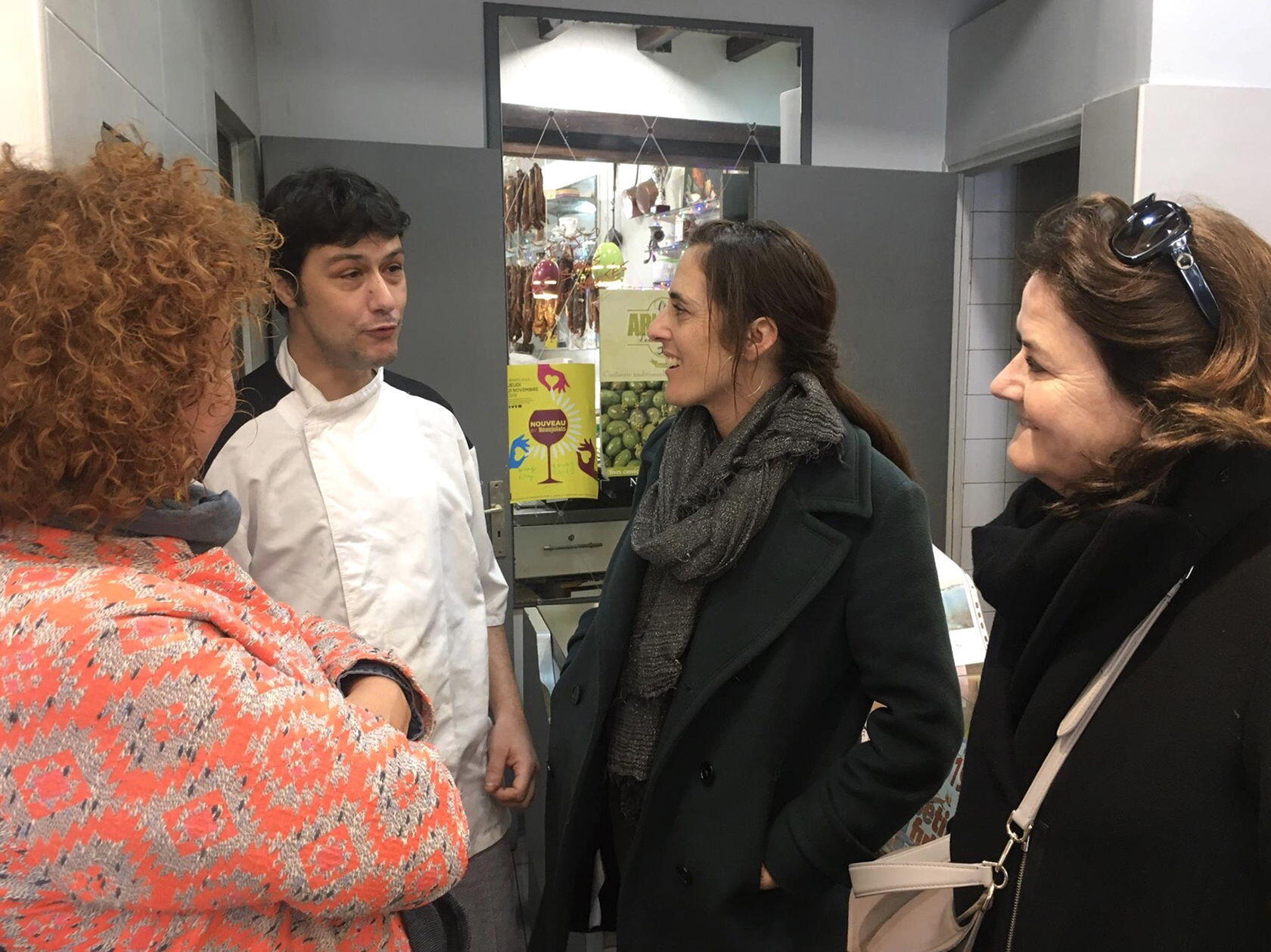 Tour Details
Beyond Bouillabaisse: Diving into Marseille's Multicultural Stew starts at Marseille's Gare St Charles (train station). During the food tour, we walk through the heart of this diverse city and explore its dynamic neighbourhoods. The tour lasts roughly 5-6 hours, starting at 10 am on Tuesdays through Saturdays. Wear walking shoes and bring along an appetite to try specialties such as navettes, feetir pastries, and Algerian bradj. This tour is suitable for children and strollers.
---
Alexis Steinman is an American with Canadian blood she is also an explorer and a storyteller. Fully bilingual, Alexis settled in Marseille, a city that continually feeds her curiosity and her stomach. For this talented writer, the port city offers endless opportunities to share the stories under its cultural quilt. Join Alexis on her food tour to discover some of the culinary delights in the city's backstreets.
Image credits: Photos were provided by and published with the permission of Sue Ann Molero, Medi Musso, Annie Etheridge, Joke Quintens, and Alexis Steinman.