Navette Services from Vieux Port in Marseille this Summer
Contributor blog post by Aixcentric:
The summer services for the navettes (ferries) which go from the Vieux Port down to Point Rouge or along to L'Estaque and back will start on Saturday 29th April until 1st October. Cost still 5€ each way. If you haven't tried these short journeys, they are a great way to see the coast.
…Continue reading here for more details on these local coastal ferries in Marseille.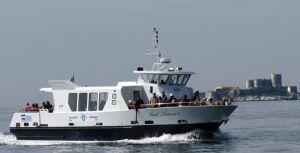 Via:: Aixcentric